Wandering around Scotland is a magical experience but most magical experiences come with a pretty big price tag. Make the most of your time in the capital of Scotland by enjoying some of these exciting free things to do in Edinburgh, many of which are some of the must-dos in the city – like seeing the castle to walking along the Royal Mile!
Best free things to do in Edinburgh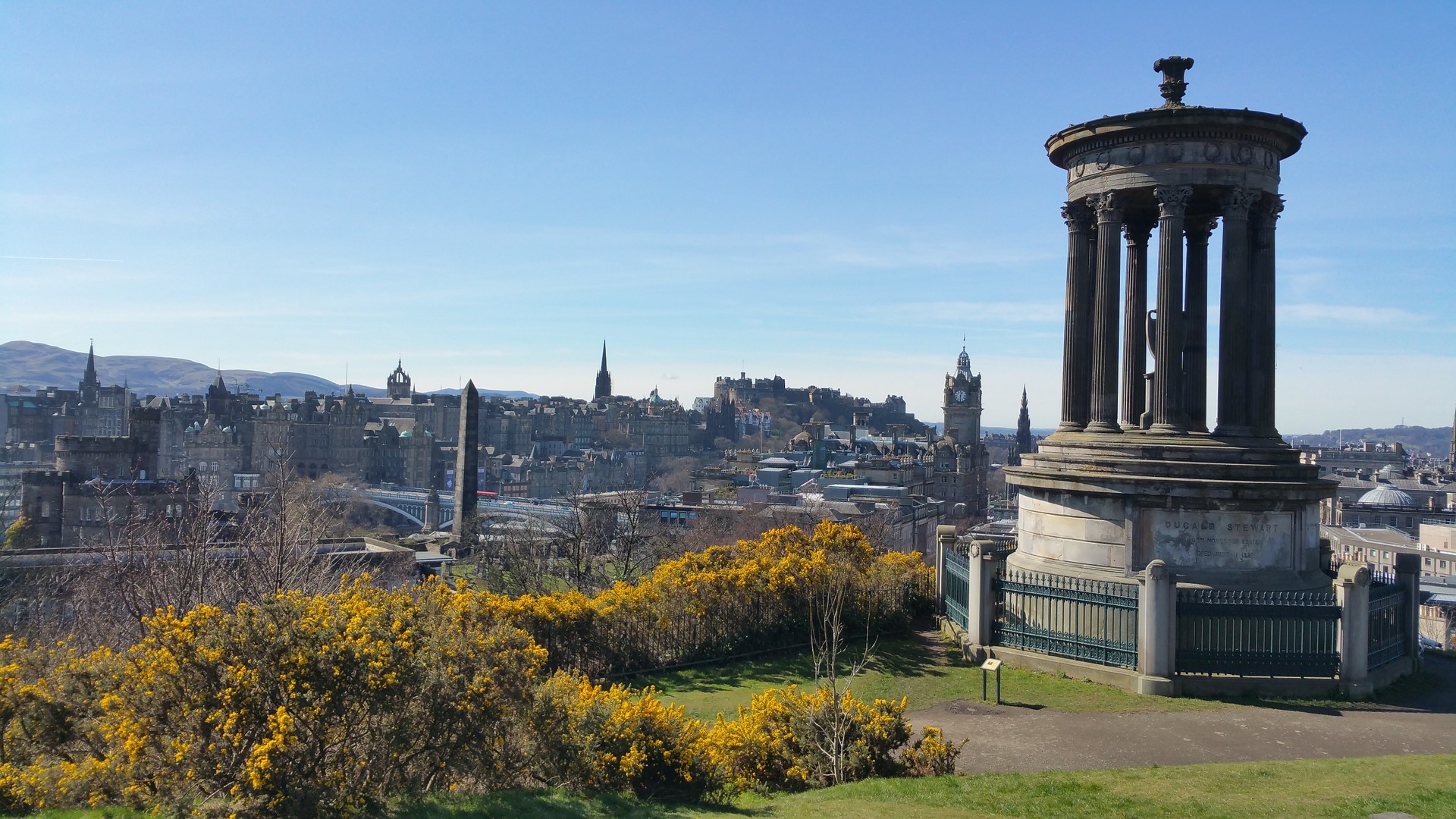 Get a great view of the city
Hike Arthur's Seat and see the city below you as you stand atop a dormant volcano. Its last eruption was a couple hundred million years ago, so no worries there, and the views are worth the trek. From your vantage point, you can see Edinburgh Castle and Holyrood Palace.
Another option for a great bird's-eye view of the city is from walking up Calton Hill. Not as steep as Arthur's Seat, this walk is above Princes Street and not only has a sweet view of Scotland's capital, but also a variety of monuments.
Finally, a third option for a good view of the city, and a great view of a major attraction is to walk up the ground of Edinburgh Castle. While you do need to pay admission to go inside the castle, walking around the grounds and enjoying the views are free.
Wander along the Royal Mile
This is a must-see – and even better, it's free! The Royal Mile is flanked by the Edinburgh Castle at one end and the Holyrood Palace at the other. See historic buildings, churches, shops, and of course plenty of pubs. While wandering along this famous street, be sure to pop into another free attraction: St Giles' Cathedral!
Join a free walking tour
New Europe Tours and City Explorers Tours both offer free walking tours of Edinburgh! These tours are about two to two and a half hours and cover all the major sites and points of interest you need to see while on a tour of Edinburgh. Both are free to join but New Europe Tours is gratuity-based so it's pay as much as you thought the tour was worth and how informative and engaging you found your guide.
The free Edinburgh walking tours include:
Edinburgh Castle
Royal Mile
St. Giles' Cathedral
Mercat Cross
The original Hogwarts
Edinburgh's Old Town
William Wallace & The Stone of Destiny
Greyfriars Kirkyard & Greyfriars Bobby
And more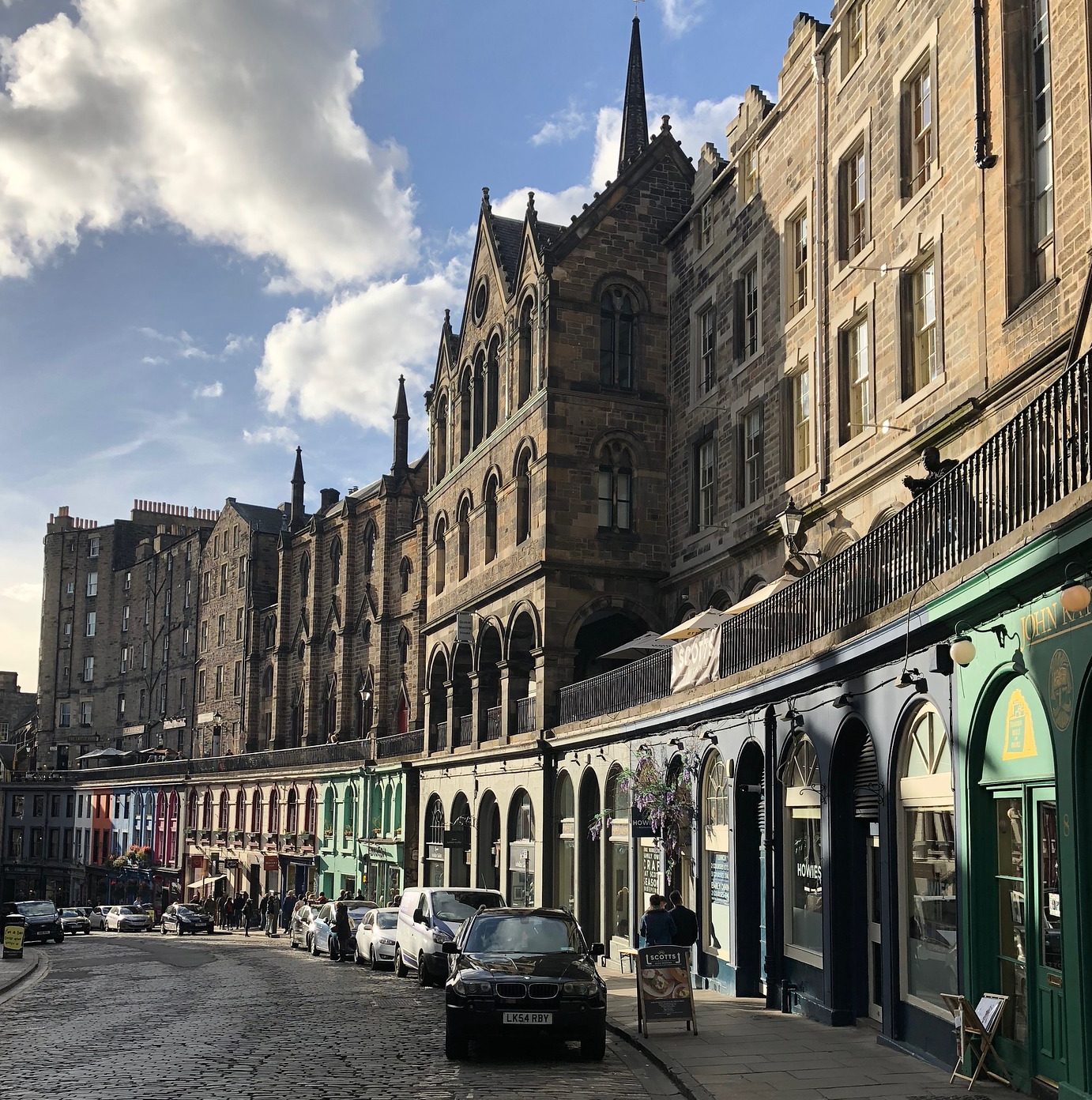 Hunt down Harry Potter sites
While you might spot some of the inspiration for Harry Potter on a free walking tour of Edinburgh, Solo Sophie has a great list of all the sites any Harry Potter fan would want to visit while exploring the Scottish city! See where J.K. Rowling got her inspiration for Hogwarts, Diagon Alley, and where she even found some of the timeless names used for her beloved characters.
Learn about Scotland at the National Museum of Scotland
Free to visit, this museum houses plenty of Scottish history, but also includes international exhibits. There are interactive elements, fun for both kids and adults alike, as well as fun galleries devoted to art, culture, technology and science. The museum is open daily from 10 a.m. to 5 p.m., but closed on Christmas Day, Boxing Day, and New Year's Day.
Fun fact: The museum has Dolly the Sheep!
Stroll through the Scottish National Gallery
At the heart of the city, discover some famous Scottish works of art, sculptures, and more at the fee-free Scottish National Gallery. If the art doesn't capture your heart, then maybe the architecture of the building will! It was opened in 1889 as the first purpose-built gallery in the world. The home to these priceless collections is a work of art itself and with free admission, there's no harm in a quick peek around. The gallery is open 10 a.m. to 5 p.m.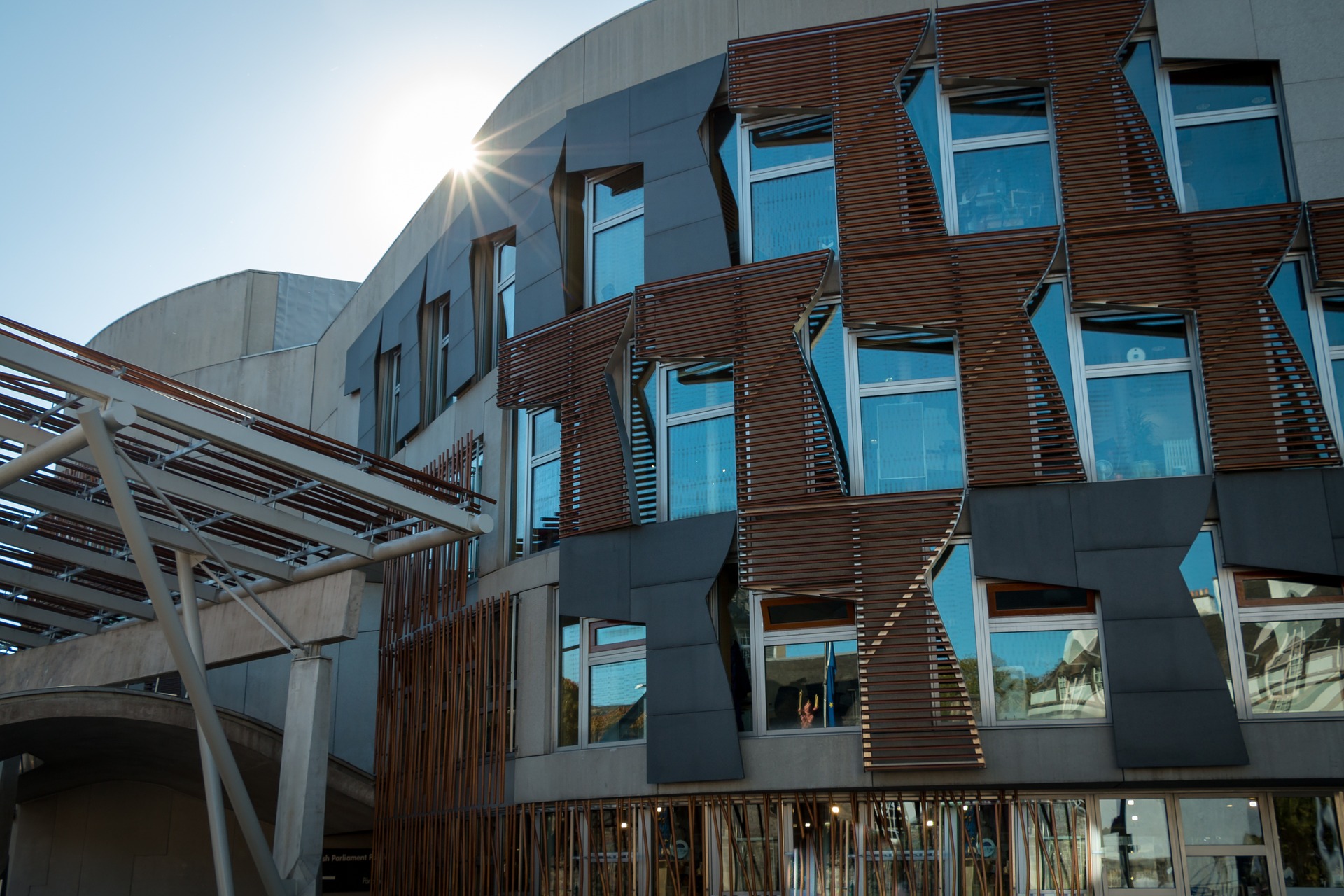 Visit Scottish Parliament
Closed during the summer months, otherwise Parliament is free to visit and join a one-hour guided tour of the building. You're also welcome to go on a self-guided tour, which is estimated to take about 30 minutes. Besides the general guided tour, they also offer specialty tours of Parliament, focusing on the art in the building, an architecture tour, or a photography tour.
Discover Dean Village
This historic site is often overlooked but is a great destination for photographers and those interested in Edinburgh's working past. Cross the Dean Bridge, walk the path along the Water of Leith, and see Well Court.
Botanical Gardens
This 70-acre park dates back to 1670 when it started as a conservatory for students. The gardens house a wide variety of plants and trees, a rock garden, and an arboretum. It's an ideal spot for walking through a variety of gardens, enjoying a stunning view of the city skyline, or visiting the popular Glasshouse, where you can see plants growing in 10 different climates.
Explore Greyfriars Kirkyard
See a morbid take on the city by walking around Greyfriars Kirkyard cemetery. This cemetery dates back to the 16th century and is the final resting place of many famous residents of Scotland, some with elaborate and unique headstones.
Fun fact: A lot of the names from Harry Potter were found in this graveyard as J.K. Rowling was known to check out the grave markers for inspiration.
What's your favorite thing to do in Edinburgh for free? Tell us in the comments below or on Facebook!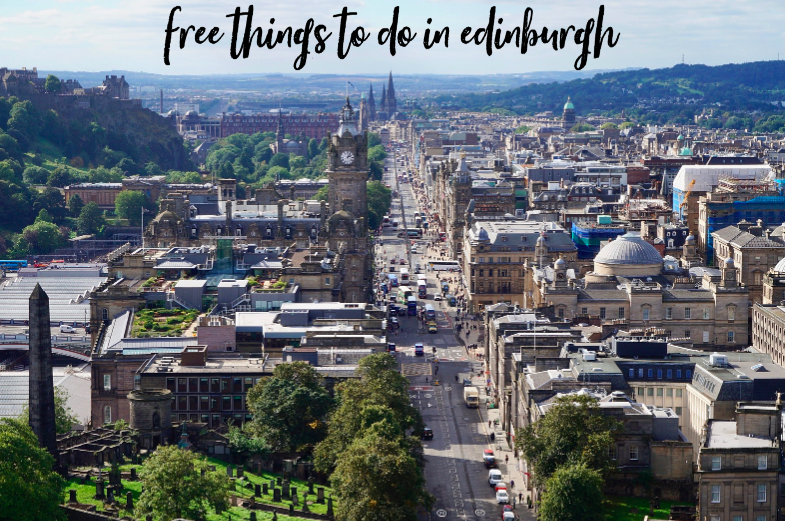 Like the post? Share it now!