Florence draws millions of visitors each year and for good reason. The architecture, the art, the food, the wine, the culture, the people… I could go on about what makes this Italian city such a fantastic travel destination, but it's honestly better if you just go explore it yourself and enjoy some of the best things to do in Florence.
While 24 hours isn't nearly enough time to enjoy the magic of Florence, you can still get a great taste of it and know what to do on your return visit.
If you only have a day in this renaissance city, here are some of the best things to do in Florence to have the best experience possible!
A one-day Florence itinerary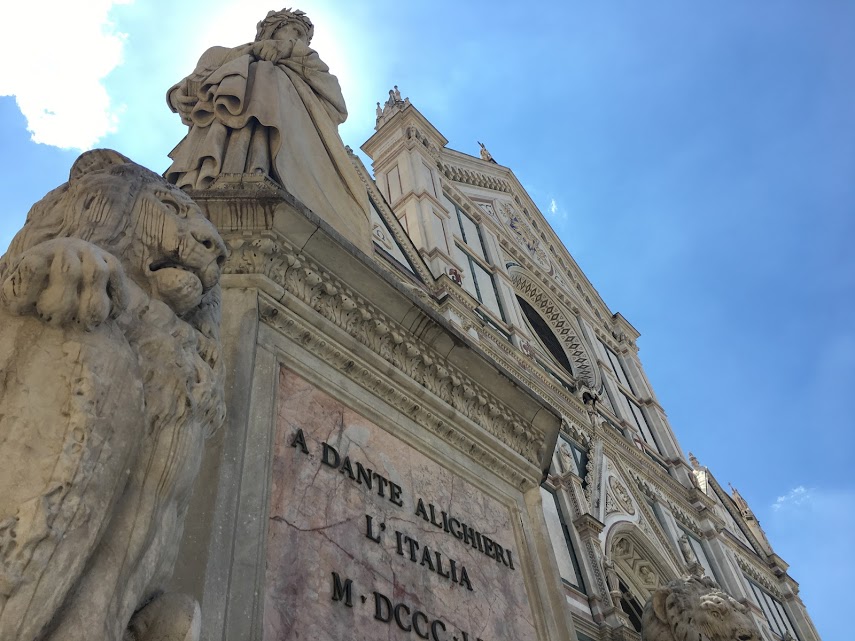 Get your coffee
Not only is a cup of Italian coffee delicious but it's also going to help fuel you for your day of exploration.
Discover Florence on a walking tour
Florence is quite a walkable city, so taking in all the major attractions in one day is pretty easy. Visit Florence crafted three self-guided walking tours to see the historic center, visit the major squares and enjoy panoramic views of the city, or head across the Arno and discover the hidden neighborhoods of the city. With many central piazzas and the easy navigation along the Arno, it's pretty easy planning your own walking tour of the city with a guidebook in hand.
If you want the full experience, book a guided walking tour of Florence where you can guarantee your admission to the Accademia or Uffizi Gallery. Walks of Italy is a good tour operator in Florence and offers a variety of options so you can craft the perfect tour of the city, tailored to your interests.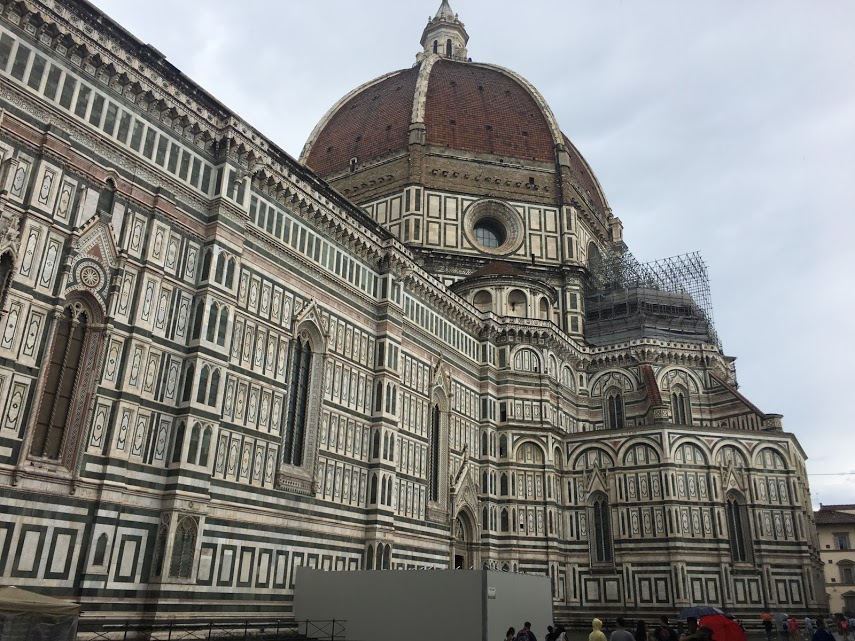 Visit the Duomo
See the stunning cathedral, Giotto's bell tower, and the gates to paradise as you wander around the Duomo. If you know you'll have enough time, book tickets to the top of the Duomo to take in an unparalleled view of the city. This is a landmark that simply cannot be missed when wandering around Florence.
Cross Ponte Vecchio
Take a walk across the iconic and instantly-recognizable bridge. Check out the shops along the way, snap some great pics of the city and river, and feel like a local Florentine as you join the crowd on the bridge.
An interesting fact about Ponte Vecchio is that Hitler found the bridge beautiful, which helped save it during WWII.
Enjoy lunch
Go on the hunt for a classic Tuscan pasta dish for lunch, perhaps tagliatelle funghi porcini e tartufo – if you love mushrooms! Find a spot to sit down and enjoy your meal or get a panini or slice of pizza to go if you want to continue your Florence sightseeing adventure.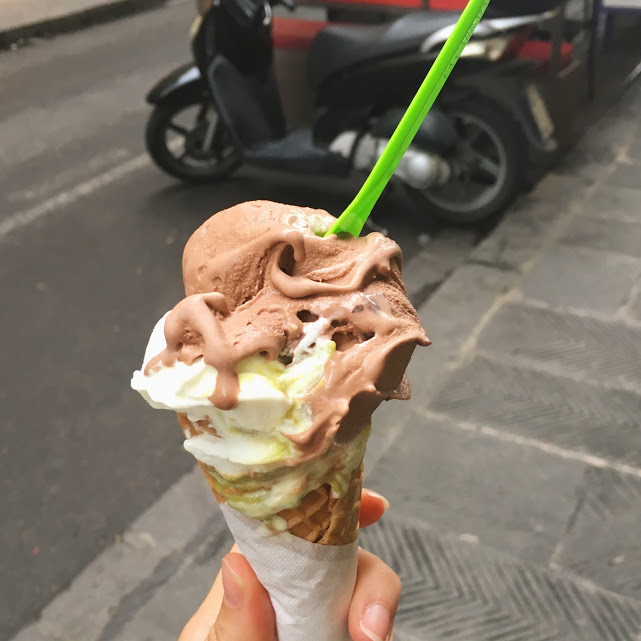 Grab gelato
Add some sweetness to your day with a scoop or two of gelato. Go traditional with some pistacchio or nocciola (hazelnut) or discover a new favorite with some salted caramel or fior di latte. A day in Italy just isn't complete without a gelato stop!
Find the best gelato in Florence with our recommendations!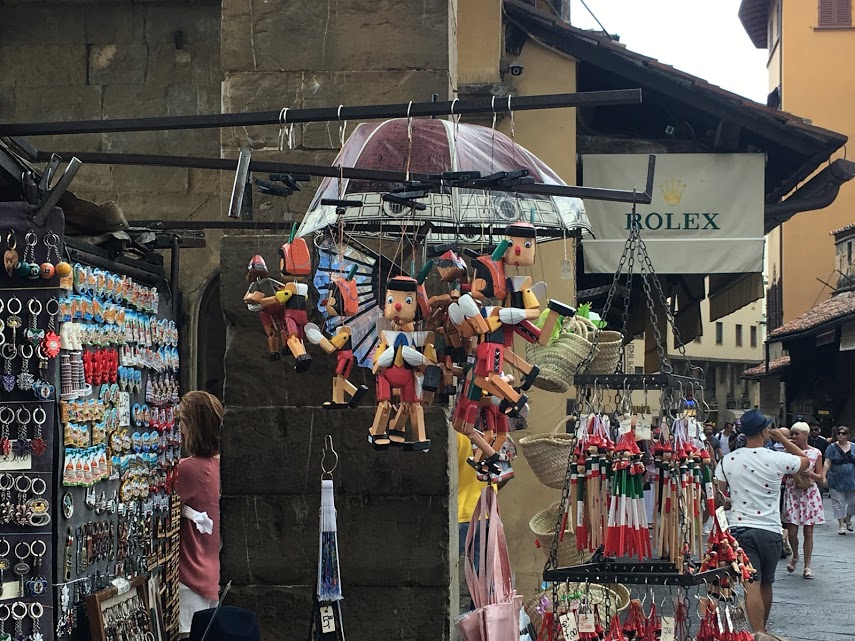 Souvenir shopping
While Milan is known as the shopping mecca of Italy, Florence definitely holds its own. Peruse the shops for some quality, Florentine leather goods (I'll admit I bought two purses I didn't budget for or save room in my suitcase for, but they'll last forever and were worth the investment!) or get a quirky souvenir by getting something Pinocchio-themed.
Relax at a wine bar
Italian wine is a gift from the gods! Stop by a wine bar or enoteca and sip some of the best varietals from the region or celebrate your amazing day in Italy with some sparkling wine, like prosecco. If you want something from nearby, go with a glass of chianti or brunello. Another option is to treat yourself to an aperol spritz, a favorite for happy hour in Florence.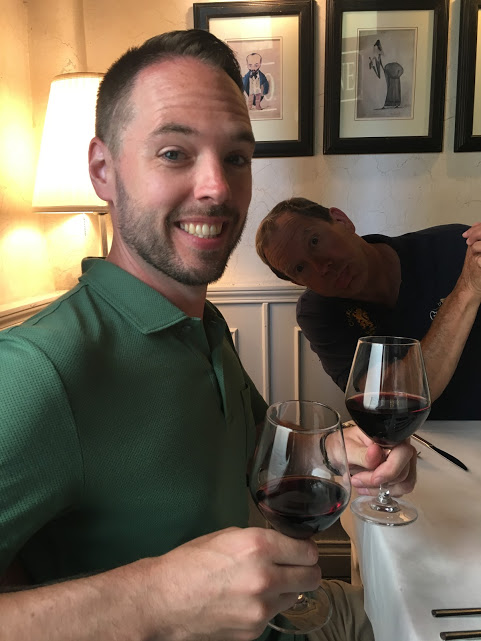 Some favorite wine bars in Florence:
Pitti Gola
Casa del Vino
Signorvino
Il Santino
Mangiafoco
Some of these wine bars are small, family-run establishments so you'll want to make a reservation in advance if you know you want to visit one for sure.
Indulge at dinner
If you only have one day in Florence, you simply have to have bistecca alla fiorentina for dinner! Designed to be shared – like most meals in Italy – this dish is amazing and a Tuscan specialty. Be sure to pair it with another Tuscan favorite, chianti classico.
Discover what else to eat and drink in Florence!
See the sunset at Piazzale Michelangelo
This was one of my favorite things to do in Florence, seriously! You'll battle the crowds to get a good spot to watch a gorgeous sunset over Florence, but it's so worth it. We took some wine up to the square and hung out with some friends and it was picture-perfect evening.
What are your recommendations for things to do in Florence if you only have a day there? Tell us in the comments or on Facebook!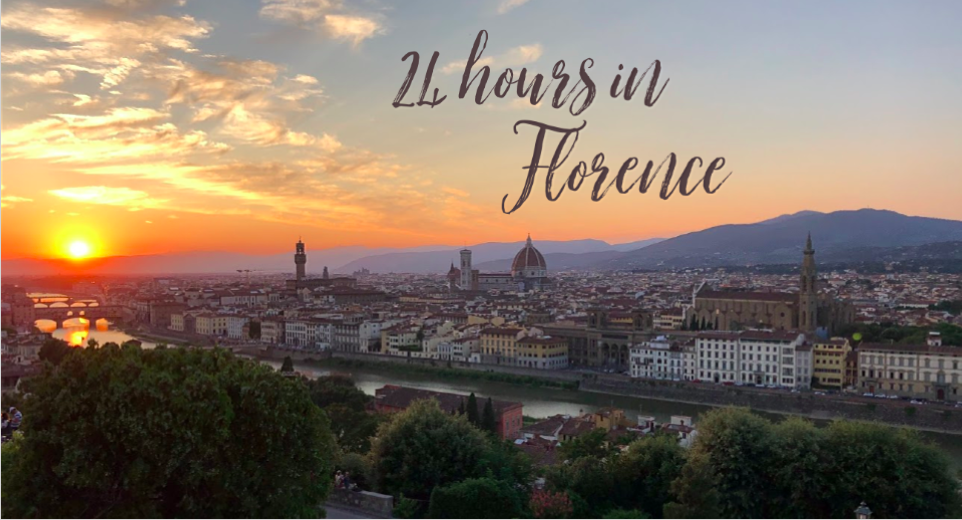 Like the post? Share it now!