Each Hawaiian Island is magical and alluring, but our favorite so far is Kauai. There's just something extra special about the Garden Isle, maybe it's the stunning beaches or its lush, green forests and coastlines, or maybe it's just that everything comes together so perfectly on Kauai to make it an amazing vacation destination among the Hawaiian Islands.
Kauai was one of the first big trips Rick and I did together as we went out to the island for a friend's wedding. It was a truly magnificent vacation and we've been looking for any reason to return for another Hawaiian getaway. If you're starting to plan your Kauai getaway, be sure to include some of these top things to do!
10 must-do activities on Kauai
1. Na Pali Coast tour
The Na Pali Coast beckons many due to its sheer beauty of its gorgeous green spires and rugged cliffs and hidden beaches. A Na Pali Coast tour is a must-do on Kauai! Whether you opt to do just a sailing adventure past the coastline, a sunset dinner sail, or a sail and snorkel excursion, there are tons of great ways to see this impressive landmark up-close.
We did a sunset dinner cruise with Capt. Andy's and it was a great experience. We got to roam around the boat to take photos, got cocktails, had a good dinner, and enjoyed incredible views of the coast and a Hawaiian sunset.
2. Hike Kauai's trails
Stay on the island and discover Kauai's various hiking trails and experience the island's nature at its best. Bring good hiking boots or at least sturdy athletic shoes and lots of water for these memorable hikes – and maybe your camera or phone to document your trek!
Some popular hikes on Kauai include:
Kalalua Trail: An incredible 11-mile hike that takes you along the Na Pali Coast with views that you'll never forget. You start at Ke'e Beach heading to Kalalua Beach, and enjoy the only views of the coast you can get by foot. Please note that due to the recent flooding, the trail is closed indefinitely. Be sure to the check the trail's website for current trail closures and information and to get your permit to hike it.
Hanakapia Trail: This moderate four-mile trail on the North Shore access some of the same area as the Kalalua Trail and is simply breathtaking. Along the route, walk along a river, see beautiful beaches, cascading waterfalls, and simply gorgeous views of the island's lush beauty.
Maha'ulepo Heritage Trail: An easy four-mile hike along the rugged coast near Poipu with access to caves and secret beaches.
Awaawaphui Trail: In the Waimea Canyon, take this moderate trail that clocks in just over six miles. Enjoy the views of the rugged canyon, the lush valleys, and the bright blue ocean. Do not forget your phone or camera for this Kauai hike!
Waimea-Koaie Trail: Another option in the Waimea Canyon is the moderate six-mile Waimea-Koaie trail. Enjoy spectacular views of the stunning canyon, waterfalls, wildlife viewing, and access to swimming holes. You will need a permit for this hike.
Waipoo Falls: Yet another choice in the Waimea Canyon area is the moderate four-mile Waipoo Falls trail. Enjoy great views of the canyon and as its name gives it away, the Waipoo Falls. The end of the trail is the perfect spot for photos of this natural wonder.
Kailua Ridge Trail: Near Wailua, this easy four and a half-mile trail makes you feel like you stepped back in time or at least onto the set of Jurassic Park! Surround yourself with native plants and take in the amazing views of the Makaleha Mountains.
3. Beaches & snorkeling
It'd be a crime to visit Kauai and not spend a day just relaxing at one of the island's beautiful beaches! Whether you choose the South Shore's Poipu or head to the North Shore for Hanalei or any of the beaches in-between, you simply must have a day to relax at the beach on your Hawaii vacation!
While lounging at the beach, take a refreshing dip in the ocean and enjoy a snorkeling adventure! Many snorkel gear companies are near popular beaches and are quite affordable for daily or hourly rentals if you don't want to pack your own equipment.
4. Waimea Canyon
We already highlighted some hikes in Waimea Canyon, but there are other ways to tour this island treasure. Known as the "Grand Canyon of the Pacific," this canyon on Kauai is a sight you just have to see with your own two eyes. The Canyon spans 10 miles in length and has depths of up to 3,600 ft. There are two lookouts, both with parking, at Puu ka and Puu hinahina if you don't feel like hiking or flying over the canyon.
5. Fern Grotto
Another unforgettable sight is waiting for you in the form of the Fern Grotto. The best way to see it is to hop on the boat tour of the Wailua River and make your way to this geological wonder where the ferns grow upside down. Other lush greenery and tropical plans only enhance the rainforest feeling of this one-of-a-kind Hawaiian adventure.
6. Luau
After the Fern Grotto tour, you could stay for dinner with Smith's Family Garden Luau and enjoy an amazing feast and great entertainment with Hawaiian hula, Samoan fire knife dancing, and Tahitian drum dances. This family-style luau is a favorite among luaus on Kauai!
Another option is the oceanfront luau at at Luau Makaiwa! Enjoy great ocean views, a decadent feast fit for Hawaiian royalty, and an impressive lineup of live performances.
7. Helicopter or air tour
As a popular film location, you'll probably recognize some of Kauai's more awe-inspiring sites when viewed from above. It was almost impossible to not start humming a certain tune on our air tour of Kauai…
Here's a hint:
Anyway, there are so many options for booking an air or helicopter tour over Kauai, but there's a reason there's so many companies offering this service: It's that much of a must-do on Hawaii! See the amazing waterfalls, beaches, cliffs, and canyons of Kauai in about an hour!
A lot of Kauai is inaccessible to cars or people, but with an air tour you can easily see the entire island and get some amazing aerial shots of it. It was one of the coolest things we did on our trip, even though I got sick in the plane. If you get seasick, come prepared with Dramamine or Bonine to avoid any motion sickness issues.
8. Treat yourself to a specialty Kauai tour
Most think of luscious fresh fruit and light, tropical fare when thinking of Hawaii's food, you can't miss your chance to take a chocolate farm tour when on Kauai! See how chocolate is grown on the island, how it's harvested, and how it makes its way into the wrapper for final consumption. The tour of course includes a variety of chocolate samples!
Another option is to take the train tour at the Kilohana Plantation where you also enjoy a nature walk and can walk through the orchards and pick your own fresh fruit right off the tree! The Train Nature Walk Lunch and Orchard Avenue tour includes a freshly picked and cut pineapple with your lunch, too.
You won't have to ask why's all the rum gone when you visit the well-stocked Koloa Rum Company in Lihue! As part of the Kilohana Plantation family, you can easily add a visit to the rum tasting room after your train and lunch tour. Sample dark rums, spiced rums, coconut rums, and even some crafty creations with rum like the rum cake or rum fudge sauce. To join in on the rum tasting fun on Kauai, you must be 21 years old.
Finally, other fun specialty tour on Kauai will leave you feeling energized, or at least caffeinated when you visit the Kauai Coffee Estate. Enjoy your free cup of Kauai coffee and then stroll through the orchard on the free walking tour and learn how the coffee is grown, harvested, and roasted. If you still need a little pick-me-up after the tour, they also offer complimentary coffee tastings to sample the varieties of roasts and coffee blends they create.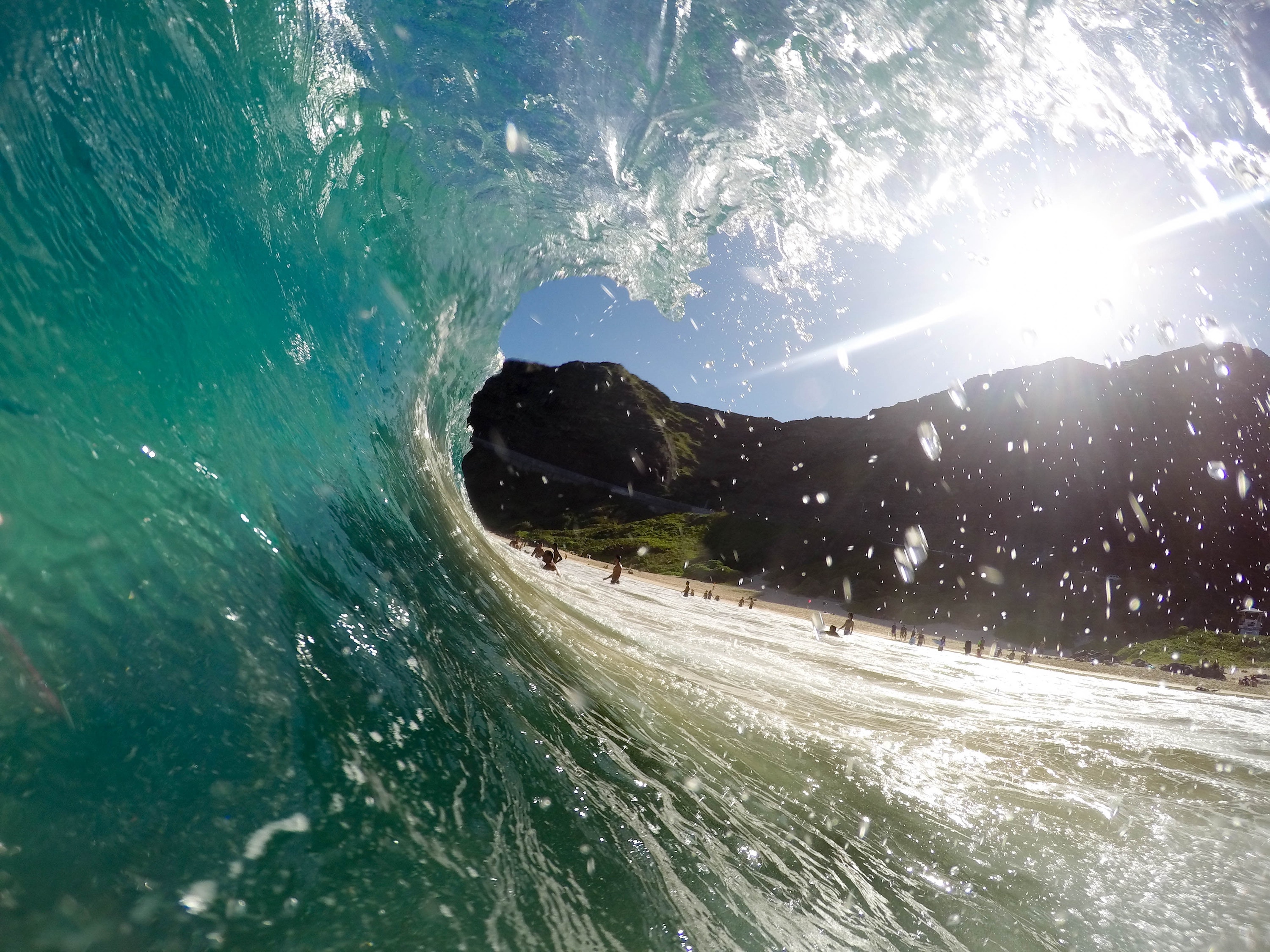 9. Book an active adventure
Just because you're on Hawaii doesn't mean you're only relegated to sunbathing on the beach! Add some adrenaline to your Kauai vacation by adding ziplining, kayaking, or ATVing. Ziplining is tons of fun and allows you to see the island in a new way as you zip over the treetops. Lots of outfitters offer combo tours where you can go ziplining and then go for a swim in a swimming hole or take a refreshing dip under some waterfalls.
Another option for an active activity is to experience Hawaii's paniolo (cowboy) culture. Whether you just want an hour and a half trail ride or you want you want to visit secret waterfalls or picnic sites, there are plenty of options for horseback riding tours on Kauai to choose from!
Or, take it old school and go to surf school on Kauai! There's a few companies offering surf lessons on Kauai's South Shore and at Poipu Beach. The sport of surfing is integral to Hawaii's culture, so get your board and catch a wave with the help of your surf instructor! You could also opt for a SUP tour or lesson if you want to play it safe on your Kauai vacation.
10. Explore the gardens
The National Tropical Botanical Garden protects and preserves at-risk plant and floral species, as well as hosts special events and educational outreach. They have five gardens in total but the three on Kauai include Limahuli, Allerton, and McBryde.
Wander through the gardens and see the palms, bamboo, tropical fruit trees, and so much more. You came to the Garden Island for a reason, so let's explore some of the native and endangered species that call these botanical gardens home.
What's your favorite activity on Kauai? Tell us in the comments below!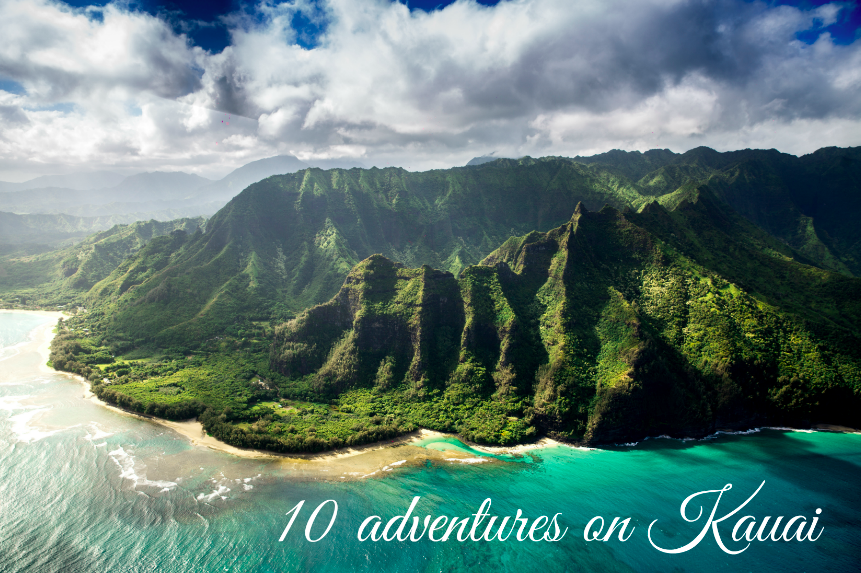 Like the post? Share it now!