No matter when you travel, when there's a health crisis or not, staying healthy on the road can be a challenge as you're changing your surroundings, schedule, and being introduced to new things, and potentially new germs. Throw in some jet lag and your body is not performing at its best to ward off illness.
But there are ways you can do your best to stay healthy while traveling!
From simple things like packing hand sanitizer when you can't wash your hands to loading up on vitamins, you can help give your body and your immune system the boost it needs to keep up with your busy travel schedule.
Follow these nine tips to protect yourself from coming down with something and staying happy and healthy on your vacation.
Healthy travel tips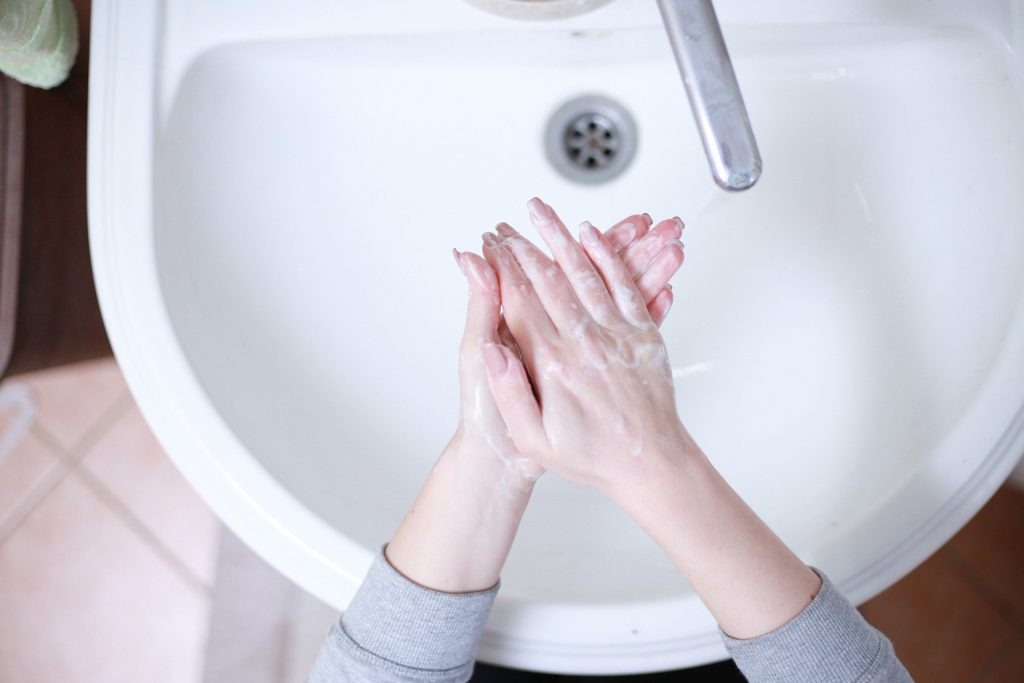 1. Wash yo' damn hands
Wash. Your. Hands. It's practical advice that works year-round to stop the transmission of germs from your hands and into your system. Seriously, just wash your hands after using the bathroom, before and after you eat, and use hand sanitizer if you don't have access to soap and water. Also, avoid touching your face, especially your eyes, nose, and mouth during the day.
2. Eat well
One of the biggest benefits of traveling is trying new foods and flavor combinations but those temptations can often include high calorie counts. It's great to try new things while traveling but also try to order nutrient-dense dishes with fresh veggies or a well-balanced plate with some greens, oranges, purples, reds, and yellows.
This is where staying at an Airbnb or house rental can be beneficial as you can cook two of your three meals at home and only indulge once during the day. If Rick and I stay at hotels when we travel we'll often have a big breakfast with eggs, fresh fruit, and yogurt and granola or a cereal with fiber to keep us full during the day and then go big for dinner.
3. Load up on vitamins
If you're worried you're not going to get all your vitamins in with the foods you're eating throughout the day you can always bring some vitamins or vitamin tabs, like Airborne or Emergen-C, to supplement your diet.
At breakfast, try to get some Vitamin C in with fresh oranges or strawberries. You might even throw in some Zinc tabs in case you feel something coming on and want to lessen its impact on your vacay.
4. Prepare for the worst
Rick and I have each caught a cold right before a vacation and sometimes we'll come down with something right in the middle of it. That's life. But, you can prepare for the common cold or touch of a stomach bug by packing a first aid kit, anti-histamines, cold medicine like NyQuil, Ibuprofen, throat lozenges, Pepto, and tissue packs.
If something does bring you down with the sniffles or a sore throat, the best thing to do is accept the change of plans and make the best of it. Slow it down for a day and try to rest while drinking plenty of fluids.
Finally, another way to prepare for the worst is to insure your trip. A lot of resorts, airlines, and group tours offer travelers insurance where you can recoup your costs in case of an illness or having to cancel a trip due to an illness. Rick and I always insure our big trips and it's paid off.
5. Stay hydrated
No one wants to stop the fun for bathroom breaks but it is essential that you stay hydrated! I don't know how many of our friends have gotten altitude sickness when visiting us in Colorado and drinking plenty of water can help you adjust faster.
Pack a water bottle and fill it at every opportunity, carry water with you throughout the day, and always have at least one glass of water with every meal. If you're traveling somewhere where the water might not be safe, you can bring a water bottle with a built-in filter or get some iodine drops.
6. Stay active
We've gone on trips where Rick and I both lose weight with the sheer amount of walking we do in a day. From exploring a new city on foot or joining a two-hour walking tour, it can be easy to stay active while on vacation. Bike tours are another great option if you want a bit more speed with your exploration.
Many hotels have 24-hour gyms so you can get some time in on the treadmill or elliptical, lift some weights, or you can even workout from the comfort of your room with body weight exercises and resistance bands.
7. Protect your skin
While on these walking or biking tours, make sure to apply plenty of sunscreen and wear a hat and sunglasses to protect yourself from UVA and UVB rays. Not only is this good for your long-term health, but dealing with a sunburn on day two of your five-night beach vacation really sucks.
8. Get enough sleep
I never sleep well the first night or two when traveling as it's not my own bed, but when battling jet lag or having jam-packed schedules, sleep is incredibly important! Try to keep your sleep routine to as close to normal as possible and aim for at least six to seven hours of sleep each night.
9. Schedule downtime
Relax, take it slow, and schedule unscheduled time in your travel itinerary. It's okay to go back to your accommodation for a soak in the tub, a quick nap or break, and just simply relax before going back out to explore your travel destination.
The go-go-go pace of a vacation can be taxing on your body, making it more susceptible to catching something. It's okay to have unplanned time in your day and just have an hour to yourself.
What other tips do you have for staying healthy while traveling? Share with us in the comments below or on Twitter!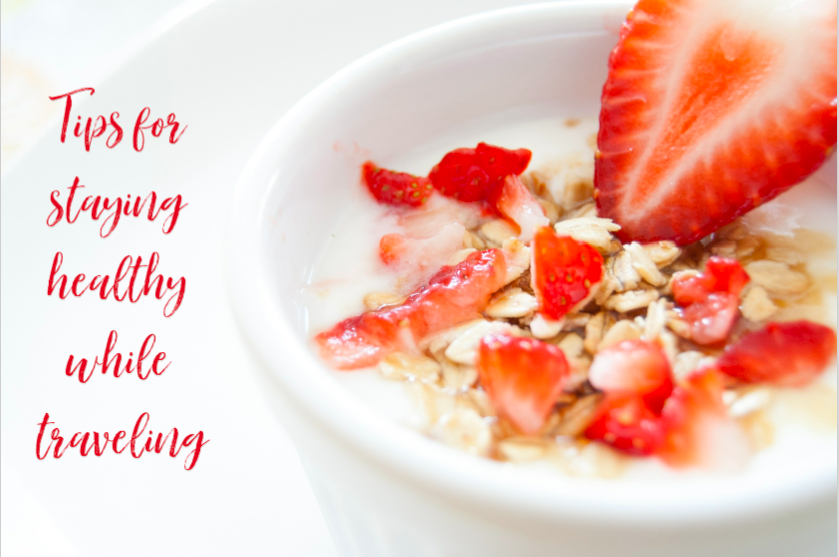 Like the post? Share it now!