I admit it, I take way too many photos when I travel. Way too many.
But, I love it.
I love taking pictures and videos so I can better remember our trip later and print out some amazing shots of our travels for our travel wall documenting our adventures together.
So, it's no surprise that even though we only had a long weekend in New York City, I still ended up walking away with hundreds of photos of our Big Apple adventure.
In this post, I'm sharing my favorite places to snap Instagram-worthy shots of New York City that we visited on our most recent getaway there. If you're planning a trip and want to come home with some great photos, here are my recommendations for the best photography locations in New York City.
Top 6 Instagrammable spots in New York City
Rockefeller Center
We obviously had to make a stop here to view the gigantic Christmas tree during our visit, but we also went back to head up to the observation deck and enjoy the impressive aerial views of the city. I absolutely love seeing cities from vantage points like this and it was worth being out in the freezing cold wind to get amazing shots from Rockefeller Center.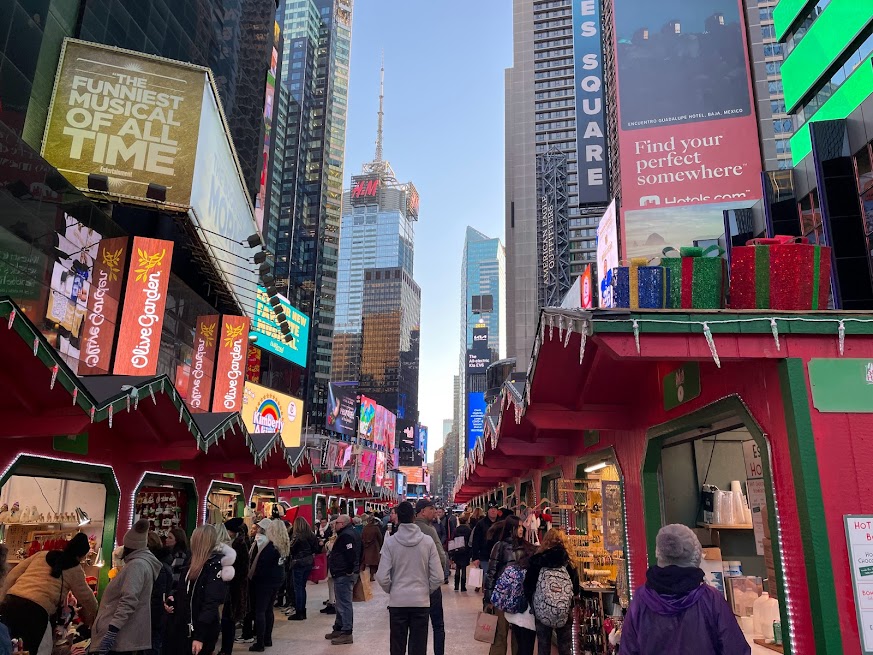 Times Square
Our hotel was just a few blocks from Times Square so it was easy to head down to this iconic photography location in NYC – plus we were there anyway to catch Harry Potter and the Cursed Child playing on Broadway. Since we were there over Christmas, they also had a festive Christmas or holiday market set up.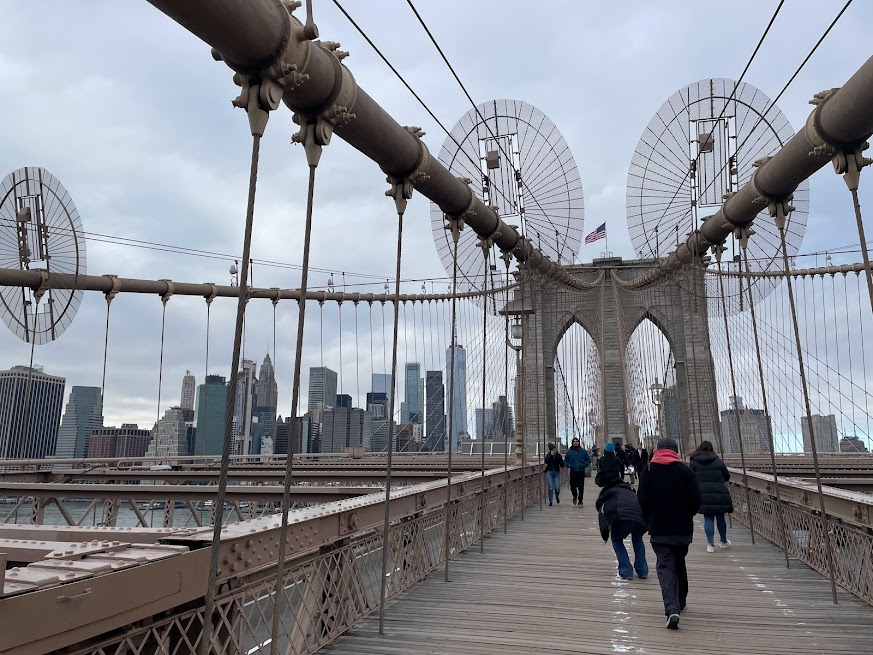 Brooklyn Bridge
The Brooklyn Bridge was an activity I missed last time I was in NYC so I made sure to put it at the top of our list for Rick's and my visit to the city. We took the subway to Brooklyn and then walked back to Manhattan and enjoyed the amazing views, and yes, some more wind blowing across the bridge. Again, still worth braving the cold for these fantastic views.
One World Trade Center
It's somewhat surreal to visit One World Trade Center. I've been to the 9/11 Memorial before and it was heartbreaking to hear the stories of those we lost that day. Even standing at Ground Zero, you can't help but feel the weight of what happened.
Central Park 
You simply cannot visit NYC and not take a stroll in Central Park… and snap a few pictures while there! Whether you just want the nature of the park or the park set against the giant skyscrapers in the background; or even hunt down some of the sculptures in the park, like Alice in Wonderland or the Balto statue, there's no shortage of things to photograph in Central Park!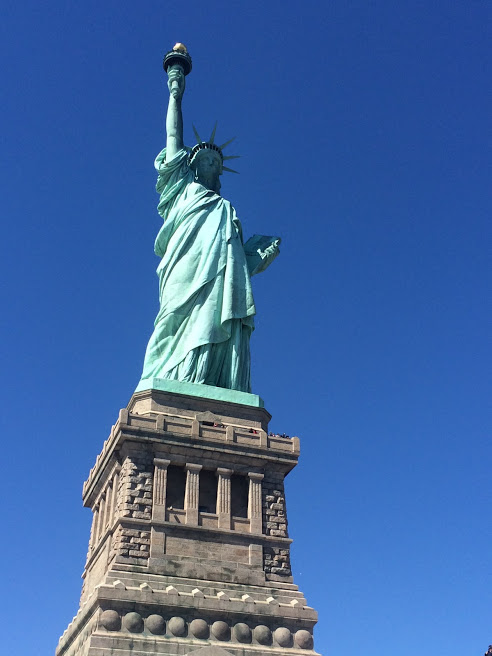 Liberty Island
Okay, we didn't actually make it to Liberty Island on this trip, this is a sneaky one from my last New York City adventure. But, it is worth a visit for a closeup view of Lady Liberty and to snap neat photos of the city from a different viewpoint and across the water.
Obviously there are many more Instagrammable locations in NYC, but these were some of my favorites. I'm sure next time we find ourselves in the Big Apple, I'll be able to add a few more to this list!
What's your favorite photography location in New York City? Tell me in the comments below!
Like the post? Share it now!