Jamaica is one of our favorite destinations in the Caribbean, with a relaxed ambiance, beautiful beaches, rainforests, mountains, warm and friendly people, and all the delicious rum I can get my hands on!
Jamaica is truly an island where you can do as much as you want, or as little as you want and you'll have an incredible vacation either way. The major all-inclusive resorts are clustered in Montego Bay, Negril, and Ocho Rios, and if you want to see city life and the home of reggae and Bob Marley, head to Kingston!
Jamaica is an amazing choice for your next romantic or adventurous getaway and to help get you started, check out everything you need to know before you go to Jamaica with our travel guide!
Jamaica travel guide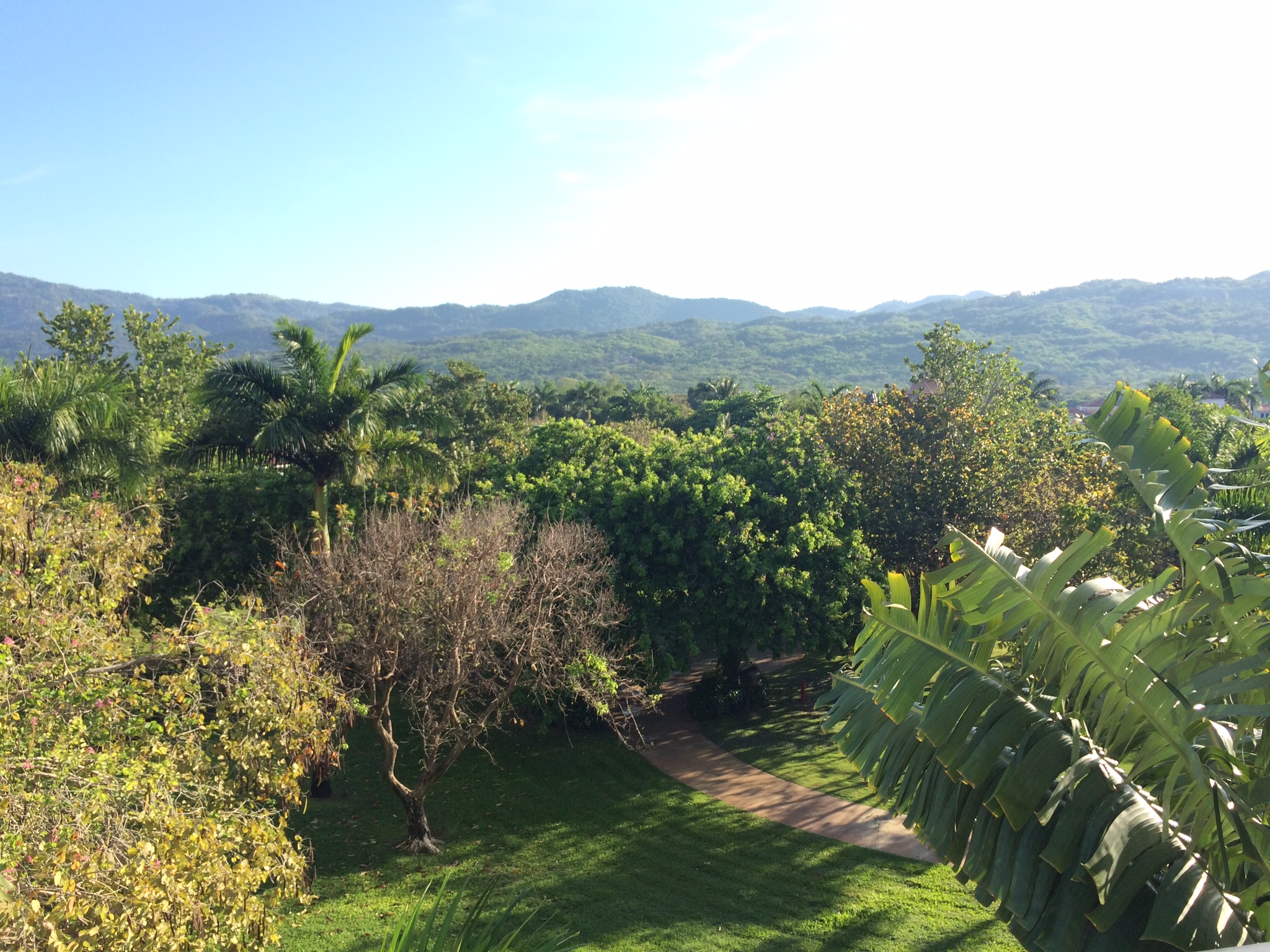 Where is Jamaica?
Jamaica is located in the Caribbean, about 90 miles south of Cuba. The island spans about 4,243 sq. miles at 146 miles long and 51 miles wide. Jamaica has three airports:
Norman Manley International Airport, Kingston

Sangster International Airport, Montego Bay

Ian Fleming International Airport, Ocho Rios
You will need a passport to enter Jamaica.
Timezone in Jamaica
Jamaica is in the Eastern Standard Time Zone year-round. They do not observe Daylight Savings Time. With its prime location, they don't experience seasonal changes in sunrise and sunset and average at least 11 hours per day of sunlight.
Basic Jamaica travel info
Phone numbers
Telephone/Area Code: 876

Emergency (Ambulance and fire): 110

Police: 119
Electricity
Jamaica's electric outlets are 110 volts and uses the same two-pronged and flat plugs we use in the United States. Your smartphone plugs will work just fine in Jamaica and most hotels provide any other electrical equipment you need, like hair dryers, alarm clocks, etc.
Drinking water
Jamaica has many rivers, natural springs, and water treatment systems to provide purified drinking water. The water from your tap is safe to drink, use to brush your teeth, and bathe in.
Language on Jamaica
English is the official language but you'll also hear a version of patois. The Jamaican way of speaking kind of reminds me of being in Italy where everything becomes a gesture and everyone gets loud and animated. Sometimes it may seem like two Jamaicans chatting are in an angry discussion, but it's just about the passion behind what they're saying.
OK, back to patois! Patois is a blend of languages with roots in African, French, and English. It's been evolving over centuries and came to be as more people came to the island and brought their own languages and cultural influences. Today's patois is humorous and provides colorful imagery and choice words.
The language also reminds me of English, especially spoken by the authentically English where the "r" at the end of words gets dropped, so dollar becomes "dolla," or water to "wata." It's also common to hear the double "t" sound turn into a double "k" sound – bottle to bokkle.
20 patois phrases for your Jamaica vacation
Jam: Hang out

Wha'appen: What's up?

Wah Gwaan: How are you/what's up?

Mi deh yah, yuh know: I'm good/everything's good

Touch di road: Leave your house

Go sport: Socialize

Idren: Friends

Bredren: Male friends

Sistren: Female friends

Labrish: Gossip

Blabba mout: Blabbermouth, person who talks too much

Reasoning: Discussion

Nyam: Eat

Bickle: Food

Nuff: Plenty

Everyting criss: Everything's good

Bush-out: Dress up

Small up yuhself: Make some room

Walk good/likkle more: See you later, bye

Soon come: I'll be there soon

Weather in Jamaica
Its Caribbean location means Jamaica has wonderful weather for most of the year, if hot and humid is your thing. Temperatures are generally in the 65 – 100 range though temperatures drop a bit during afternoon showers and during the rainy season: May – June and September – November. Hurricane season over the Atlantic is from June to the end of November with peaks in August through October. Keep an eye on tropical storms if planning a trip in the height of summer through fall.
Currency in Jamaica
The currency here is the Jamaican dollar (which at the time of this posting, about $1 USD = $125 Jamaican dollars). Chances are you won't need to exchange your cash or even see Jamaican money during your time there, especially if staying at an all-inclusive resort. A lot of resorts are even cashless and prefer to charge everything to your room and credit card on file.
The resorts post their prices in USD and tips are accepted in American dollars. Businesses in the tourism industry are used to exchanging USD or charging your credit card in USD.
If you're staying away from the tourist parts of Jamaica, you may need to exchange your currency as most towns outside the resort areas only use Jamaican dollars.
It really depends on where you're going and what you're planning on doing during your vacation. Going all-inclusive with only a few trips outside the resort? Skip the visit to the bank or exchange counter and pay with USD or a card.
Transportation
The bus system is the best way to go if using public transportation on the island. Most local trips are about $1 USD, or a trip from Negril to Montego Bay is about $10 USD. Most travelers make use of the Knutsford Express, a major route serving the popular resort areas. Going from Kingston to Ocho Rios will take about three hours and Kingston to Montego Bay clocks in at five hours.
If staying at a resort, they should arrange all your transportation between the airport and the property, as well as book any travel for excursions or off-property activities.
Taxis and minibuses are also an option for transportation but do come at a cost. Look for cars with the PPV plates or JUTA, which is typically used just by tourists.
Just keep in mind if you do decide to rent a car that as a former British territory, they drive on the left in Jamaica!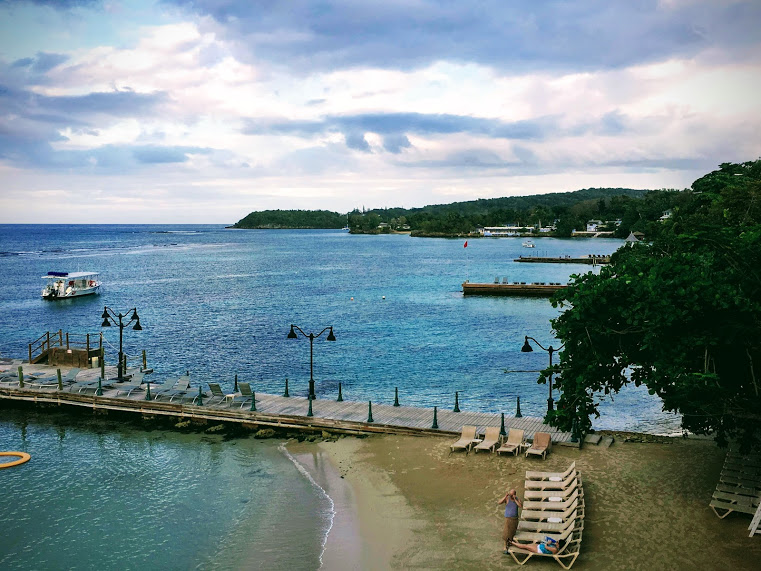 Jamaican towns to explore
While the island isn't gigantic, the roads between the towns are narrow and take quite a bit of time. We recommend staying in one of the major tourist areas and then planning guided excursions if you want to visit other areas. Not sure what resort area is right for you? Here's a quick rundown of the towns:
Kingston: Capital city, music, history, culture

Falmouth: Touristy, cruise port, historic, Good Hope Estate

Montego Bay: Touristy, airport, commercial beaches, golf courses

Negril: Beachfront, popular, touristy, bars, lagoons

Ocho Rios: Hip, beachfront, waterfalls, airport

Port Antonio: Jungles, waterfalls, charming, northeast coast

South Coast: Quiet, beachfront, remote, relaxed
Accommodations
With so many options for all-inclusive resorts, staying at one is your best bet. We love Sandals resorts as it includes everything, so once we've paid our bill, we can eat and drink as much as we want and take advantage of all the on-resort activities like snorkeling, kayaking, SUP, and all the fantastic entertainment.
There are also Airbnb rentals on the island if you want a whole house to yourself or more affordable hotels and hostels. To us, if we're already making the trek down there, we want everything included.
Food & drink
Fresh island flavors and spicy meats are waiting for you on Jamaica! Start your day off with a hot cup of freshly roasted Blue Mountain coffee and tropical fruit before gorging on a feast of jerked chicken or pork, fish, rice, and plantains.
Try the local cuisine when browsing the buffet to get a feel for the food scene of Jamaica and its heritage.
Best food to eat in Jamaica
Jerked chicken or pork

Jamaican patty

Sweet potato pudding

Oxtails

Ackee and saltfish

Callaloo

Rice and peas

Jackass corn

Fried breadfruit

Plantains

Grater cake

Tamarind balls
Best drinks in Jamaica
Red Stripe beer

Ginger beer

Rum punch

Rum cream

Daiquiri

Bob Marley shot

Blue Mountain coffee

Chocolate tea
Top 10 things to do in Jamaica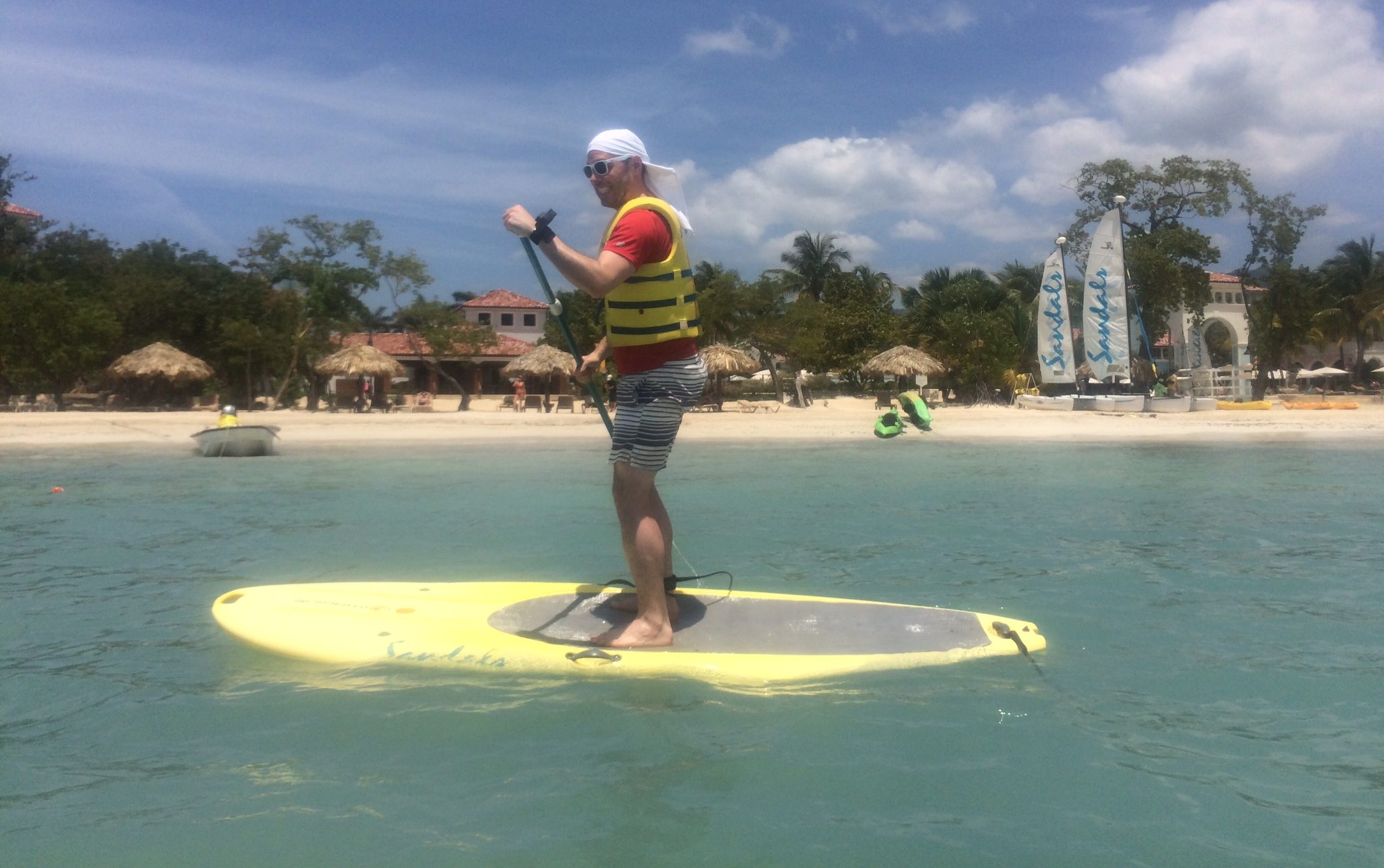 Like I said earlier, Jamaica is such a great vacation destination as it has plenty of exciting adventures and things to do, but it's also a great place for a relaxing and romantic getaway. If you want to make your own Jamaica bucket list, add these top 10 things to do!
Waterfall hike at Dunn's River Falls

Visit Blue Mountains National Park

Relax on the beaches

Snorkeling or scuba diving

Catamaran ride to Rick's Cafe

Bob Marley tour

Rum tour at the Appleton Estate

Golf in Montego Bay

Ride a Jamaican bobsled

Bamboo rafting
Jamaican culture & etiquette
Be welcoming: Jamaica's national motto is: Out of Many, One People. Jamaicans are very hospitable so be worth their warm welcome when you visit the island. Smile, spread joy, and be energetic!
Offer greetings: If someone says hello or greets you, return their greeting in kind or respond with a "good morning/afternoon!" Do not try to get away with the white person smile – you know what I'm talking about…
Dress smart: No, you won't be wearing a tuxedo at the beach, but if you're outside the resort area, wear nice clothes that offer coverage. Jamaicans take pride in their clothing and dress sense. Keep the bikinis at the beach, and you should be good.
Use formal names and titles: Until told otherwise, always address another person as Mr./Mrs. Last Name or with their formal title of Dr. Going straight to first names may come off as disrespectful.
Try everything on your plate: If you're going beyond the buffet line and going out or even dining at someone's home, be sure to try everything on your plate or it may be taken as rude and offensive to the chef.
Ask for permission: If you want to snap a photo of a Rastafarian, be sure to ask for permission before just clicking away. They are people and not tourist attractions.
Understand Island Time: I noted the expression "soon come" in the language section, but it's kind of the same way your habitually late friend says she's just jumping in the car. You know she's still in bed and hasn't moved an inch. Jamaica runs on island time, so schedules and timetables are a little more relaxed than what Americans are used to. Relax, go with the flow, and remember everything will work out just fine in the end. You are on vacation after all!
What are you waiting for? Go, start planning your getaway to Jamaica! Let us know if you find any other helpful Jamaica travel tips by sharing them in the comments section or on Twitter!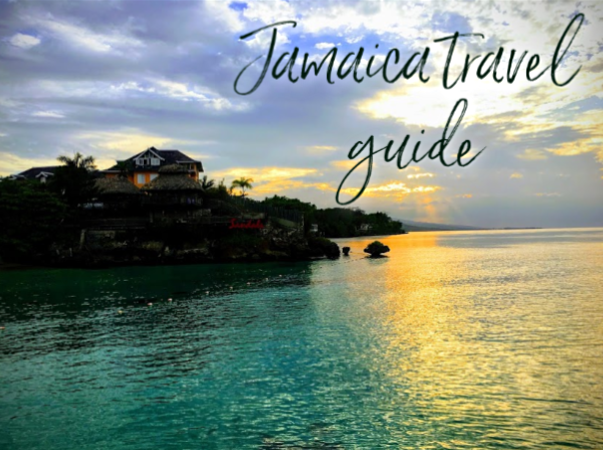 Like the post? Share it now!