Home to "the crookedest street in the world," an amazing Chinatown, the Golden Gate Bridge, and enough hills to give your calves a good workout, San Francisco is a real treat to visit – even if you only have a day there!
While 24 hours isn't enough to do San Francisco justice, sometimes you have to make the most out of the time given and I promise you with this one-day San Francisco itinerary, you'll be able to check off the must-sees and enjoy some of the best things to do in the city.
Discover the city's best photography locations, eat the delectable food, and enjoy exploring the city with this travel guide! Just try not to leave your heart in San Francisco, or maybe you should so you can plan a return visit as soon as possible!
Ready to plan your 24 hours in San Francisco? Let's go!
A one-day San Francisco travel itinerary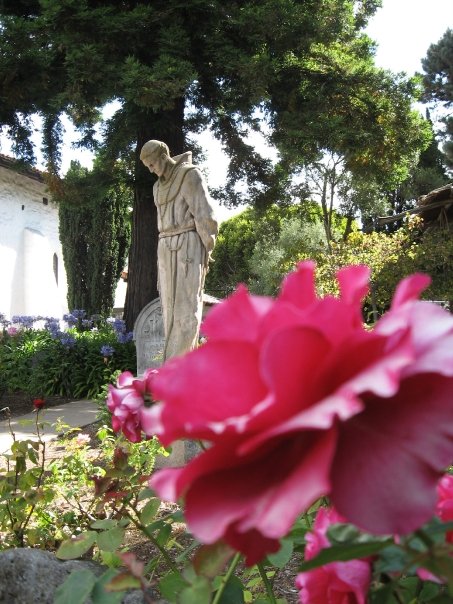 Mission Dolores
Start your day with breakfast in the Mission Dolores neighborhood or get some coffee and pastries to go and enjoy your meal al fresco by checking out Mission Dolores Park. The park is quite popular during the day and especially on warm sunny days as locals flock to the grassy area to catch some rays.
You might also want to check out the Mission Dolores Basilica, which dates back to 1776. The suggested donation is $7 to visit the church, cemetery, and gardens. The Mission Cemetery is the only one that remains in the city's limits. It's a very peaceful setting and the mission doesn't take long to explore.
Painted Ladies
On your way to your next activity, make a pit stop at the Painted Ladies, the most famous row of houses from TV and iconic photographs of San Francisco. This view, called "postcard row," is so popular with photographers because you can capture the charming Victorian homes in the foreground with the sprawling city and giant skyscrapers in the background. If you want the perfect photo of San Francisco, this is where you find it!
Chinatown
Next up is a three-hour food tour of Chinatown! Discover the authentic restaurants serving up classic and irresistible Cantonese, Mandarin, and Szechuan cuisine. Sample pork-filled buns, dim sum, egg tarts, fortune cookies, and other specialties on this tasty tour of San Francisco's Chinatown.
The tour includes five stops as well as commentary on the history, architecture, and culture of Chinatown, which is a must-see in San Francisco even if you only have 24 hours here.
Cable car ride
After your Chinatown experience, it's time to hop on a cable car and see the city like a local! Catch the Powell-Hyde line and ride toward North Beach.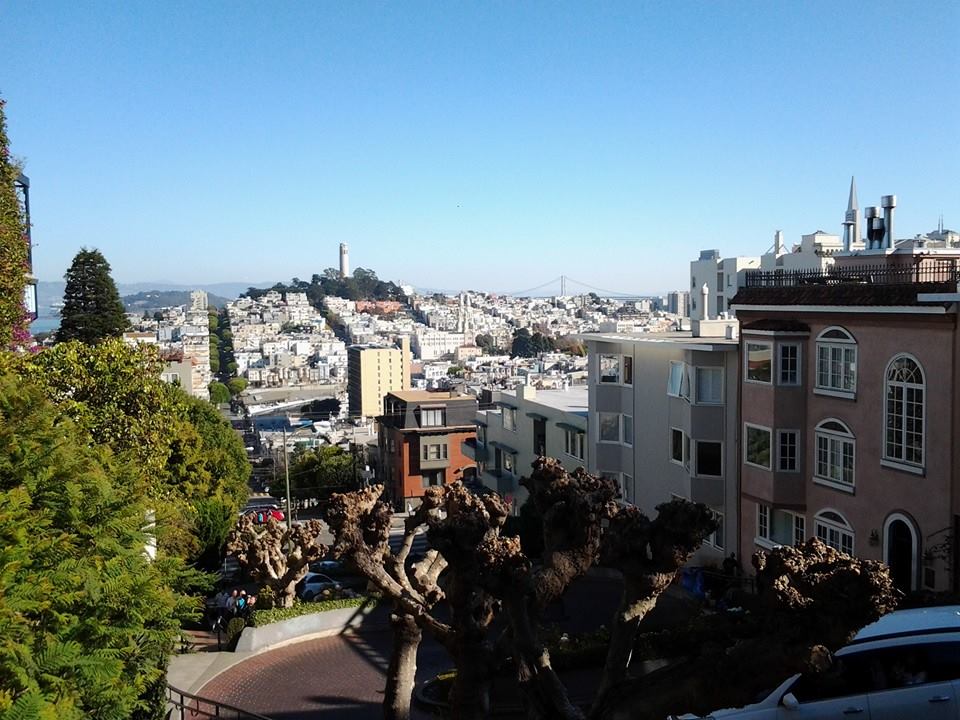 Lombard Street
See the famous "most crooked street in America" at Lombard Street! Walk down the steps to get some cool shots of the winding street and then jog back up for epic photos overlooking the city, and to catch the trolley again as you continue on to North Beach. 
Alcatraz
Catch the ferry toward Alcatraz Island to visit the former prison site that held some famous, well at least infamous, prisoners, like Al Capone and George "Machine Gun" Kelly. The site is now a National Park, part of the Golden Gate National Recreation Area, and you can take a guided audio tour and visit the cell blocks, mess hall, and special holding cells to hear the inmates' and wardens' stories. Learn about the escape attempts and the island's history during your tour.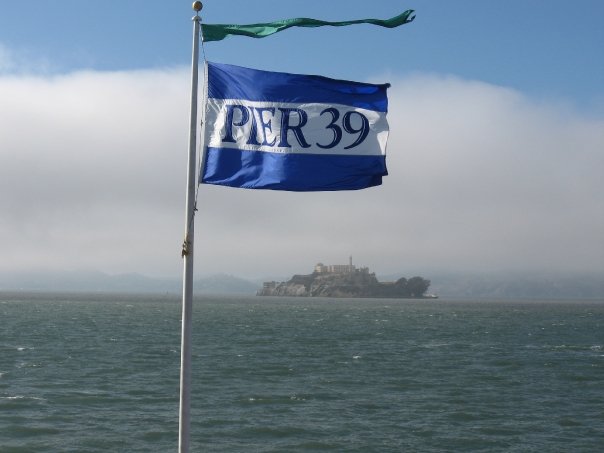 Fisherman's Wharf and Pier 39
Now that you're back from your island visit, it's time to explore Fisherman's Wharf and Pier 39. Check out the fun souvenir shops, watch a live performance, and go see the famous sea lions lounging in the sun and barking up a storm. You might not be hungry yet but this is the perfect place to get some fantastic fresh seafood or go classic and get some hot clam chowder in a sourdough bread bowl!
Ghirardelli Square
Time for a quick stop in Ghirardelli Square for a chocolate sample in the shop or to get some ice cream to go! Trust me, you can't go wrong with their hot fudge and caramel sauces! 
Golden Gate Bridge
After getting your cool treat, it's time to head toward the city's famous icon: The Golden Gate Bridge. Head toward the Presidio to get the most perfect pictures of Golden Gate Bridge as the sun starts to set. Crissy Field is a popular spot to snap pics of the bridge. If you're early for sunset, you might want to go for a walk across the bridge to pass the time and check that walk off your travel bucket list. 
Another option for amazing pictures of the bridge is from Fort Point, a bit closer than Crissy Field and it has a different angle of the bridge.
San Francisco nightlife
Head back into the city for a late snack and drink to end your fantastic day in San Francisco. With so many lively neighborhoods offering nightlife activities, there's no shortage of cool bars and pubs to grab a drink or two at. Maybe you'll head off to the Castro district, Lower Haight, or Union Square, or maybe go back to where your day started and check out the bars in the Mission District. 
How would you spend a day in San Francisco? Tell us in the comments below or over on Twitter!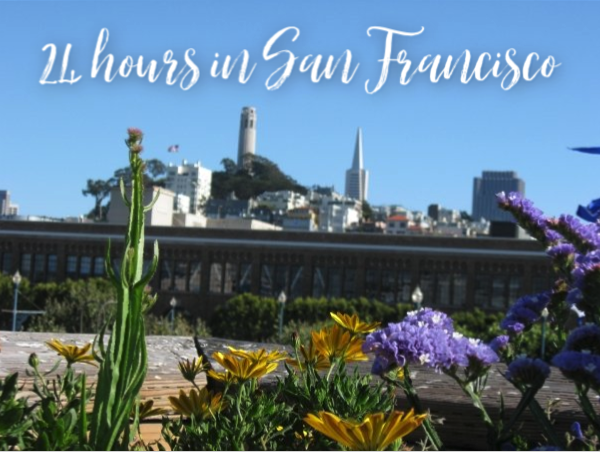 Like the post? Share it now!