Putting up the Christmas tree and decorating it with lights and ornaments passed down through the generations, baking Christmas cookies and sharing them with friends, listening to carolers and going ice skating, and donning the most outrageous ugly Christmas sweater we can find, these are some of our favorite Christmas traditions here in the United States. 
But, what are some fun Christmas traditions from around the world?
Let's see some unique ways to celebrate the holiday from Australia to Sweden, and you just might be tempted to squeeze in one of these fun and festive traditions to your own celebration this year or plan ahead for next Christmas.
Discover how to celebrate Christmas around the world with these 10 unique holiday traditions and festivals.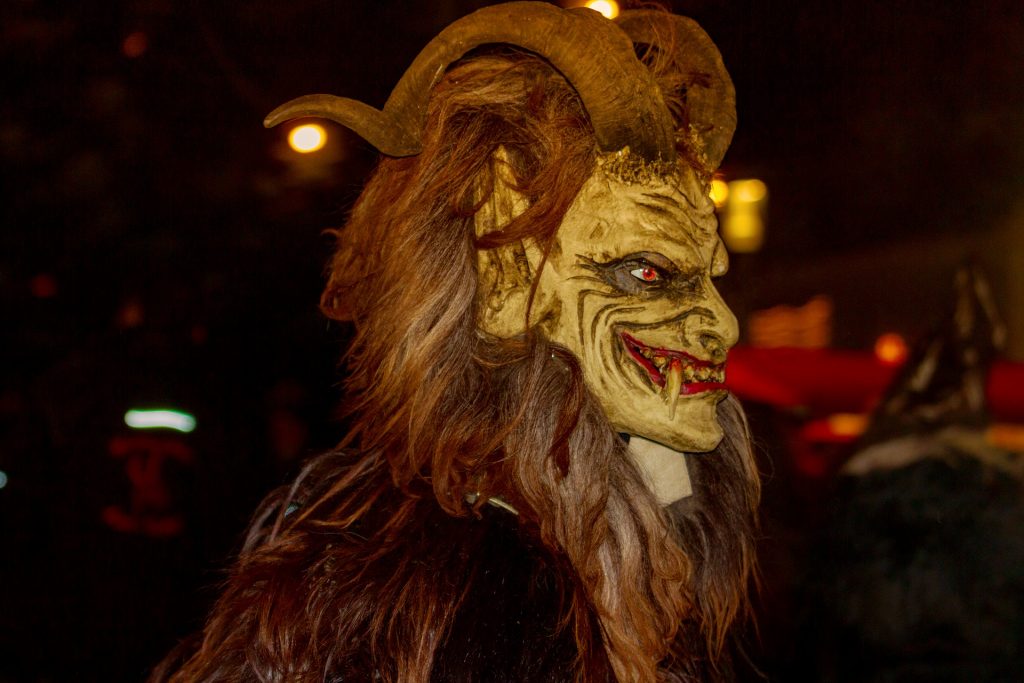 1. Krampus, Austria
He sees you when you're sleeping, he knows when you're awake… To be honest, our version of St. Nick can be perceived as a bit creepy, but at least he only leaves us coal when we're bad!
In Austria, men dress up as Krampus in early December to terrorize kids into being good. Krampus captures bad little girls and boys and takes them away, unlike St. Nicholas who gives gifts to the good ones. 
2. Las Posadas, Mexico
Celebrated between December 16 and 24, Las Posadas is in honor of the journey that Joseph and Mary took from Nazareth to Bethlehem. Children dress up in robes and represent Mary, Joseph, and an angel and they visit homes asking for lodging. Treats and drinks are served, carols are sung, and on the final night the children try to break open piñatas for some goodies. 
3. Yule Lads, Iceland
Instead of the 12 days of Christmas here, Iceland celebrates the 13 nights before Christmas with the Yule Lads. There are 13 Yule Lads that visit Icelandic children over the 13 nights before Christmas and the good little girls and boys get candy while bad children get rotting potatoes in their shoes. 
4. Gavle Goat, Sweden
Since 1966, this giant Yule goat has been built in Gavle to celebrate the holiday season in Sweden. It's the world's largest straw goat and comes in at about 42 ft. high and 23 ft. wide and he weighs 3.6 tonnes. It also takes about 1,000 man-hours to construct him.
While it's an interesting sight in and of itself, the weird part is how many people want to sabotage this symbol of festivity. He's been hit by cars, burned down, and there have been attempts to kidnap him. You can always see how the Gavle Goat is doing as they have a webcam watching him. 
5. St. Nicholas' Day, Germany
On December 6, good children find chocolates, oranges, and little coins and toys in their shoes, but one of his friends brings along a stick or whip to punish bad children.
6. Hiding of the brooms, Norway
On Christmas Eve, Norwegians hide their brooms from witches looking for a mode of transportation. If you don't want a witch taking your broom, you better hide it in the house before going to bed on December 24. 
7. Finding the almond, Finland
In Finland, families come together on Christmas morning for a warm breakfast of porridge and in one bowl an almond has been hidden. Whoever finds the almond wins. Finnish families will also go enjoy time together in a sauna to cleanse their bodies and minds on Christmas Eve.  
8. Giant Lantern Festival, Philippines
The city of San Fernando lights up with giant lanterns decorated with the Star of Bethlehem and spinning lights and has become the "Christmas Capital of the Philippines." While my family used to drive through the neighborhood checking out the holiday lights, this festival takes it to a whole new level by lighting up the night sky with these festive lanterns. 
9. KFC dinner, Japan
Surprisingly enough Kentucky Fried Chicken is the dinner of choice on Christmas in Japan. While it's not a national holiday in Japan it's become a tradition to indulge in finger lickin' good chicken during Yuletide.
While it might not be Santa, at least one white-bearded man is making an appearance for the holiday as people carry a bucket of fried chicken with Colonel Sanders' face on it back to their home.   
10. Surfin' Santa, Australia
Since it's summer in the Down Under when Christmas rolls around, Santa likes to make an appearance on a surfboard instead of in a sleigh. After Santa sightings, another popular Christmas tradition in Australia is that of "Carols by Candlelight," where people hold candles and go caroling. 
What's your favorite Christmas tradition? Tell us in the comments below or on Twitter!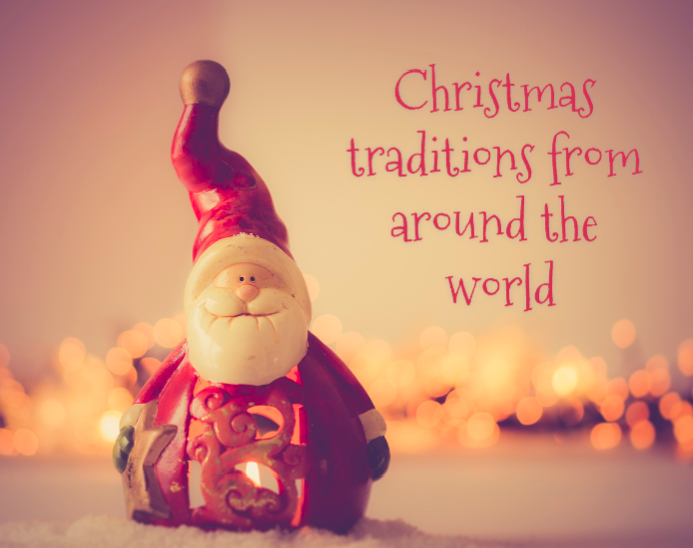 Like the post? Share it now!