After our first stay at a Sandals in April 2017, it was pretty much decided that this was where we wanted to do our honeymoon. (See our review of Sandals South Coast for more info on our first trip there!) From the relaxing beachfront locations to the romantic resort vibe, a Sandals resort is the perfect option for a tropical honeymoon destination!
We've booked our honeymoon at Sandals Ochi, in Ochos Rios, Jamaica at the advice of one of our butlers from our last stay. It's supposed to cater to a bit younger crowd and have more activities and nighttime entertainment than our lazy stay at South Coast (not saying that in a negative way!). We can't wait for our next visit to Jamaica, this time as husband and wife, and especially with the romance of it being for our honeymoon. When friends ask why we picked a Jamaican resort for our honeymoon, we have no shortage of reasons. But, if you're thinking of booking your honeymoon getaway at one of the Sandals resorts, here are some great reasons to finish your reservation!
10 reasons to book your honeymoon at a Sandals resort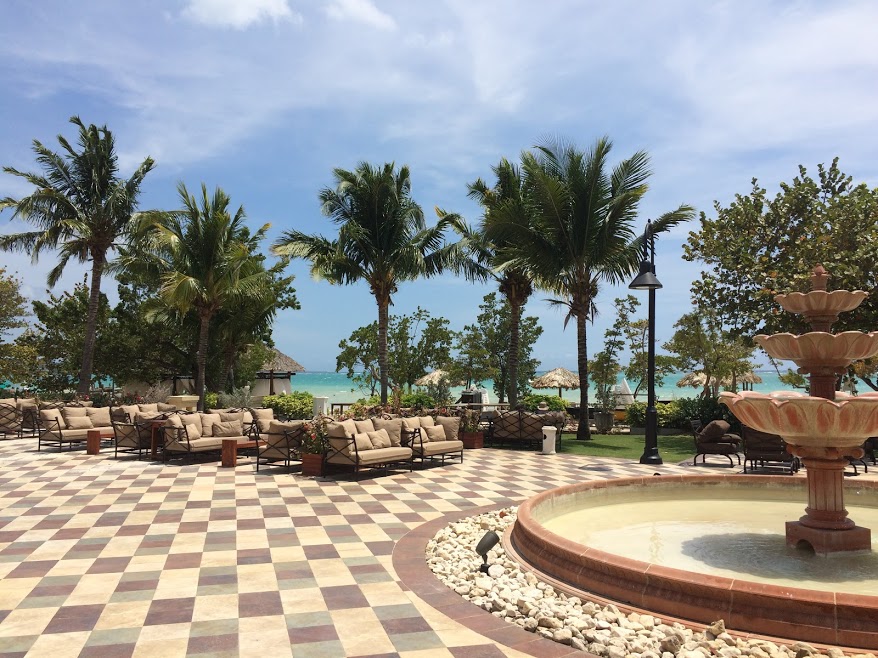 Adults-only atmosphere
Sandals are known for being a destination for romance and it's easily achieved as the resorts are for adults only! It was great being able to use the pool without getting splashed by a bunch of kids or just being able to relax at the pool with a book or magazine without screaming children around. My parents took my sister and I to a Beaches (a sister company of Sandals) when we were kids and it was great, but for our honeymoon, I can't wait for an adults-only ambiance and that romantic vibe that you get from a beach resort.
All-inclusive activities
There are tons of things to do at a Sandals resort – in fact, a slogan on their website is, "do as much or as little as you'd like." On our honeymoon, we're going to take full advantage of the included snorkeling, kayaking, and stand up paddle boarding that we can. They also have gyms, tennis courts, swimming pools with aerobics classes, and other fun recreational activities to help burn off some calories from the lunch buffet. We might even get scuba certified before our honeymoon to join their dive trips!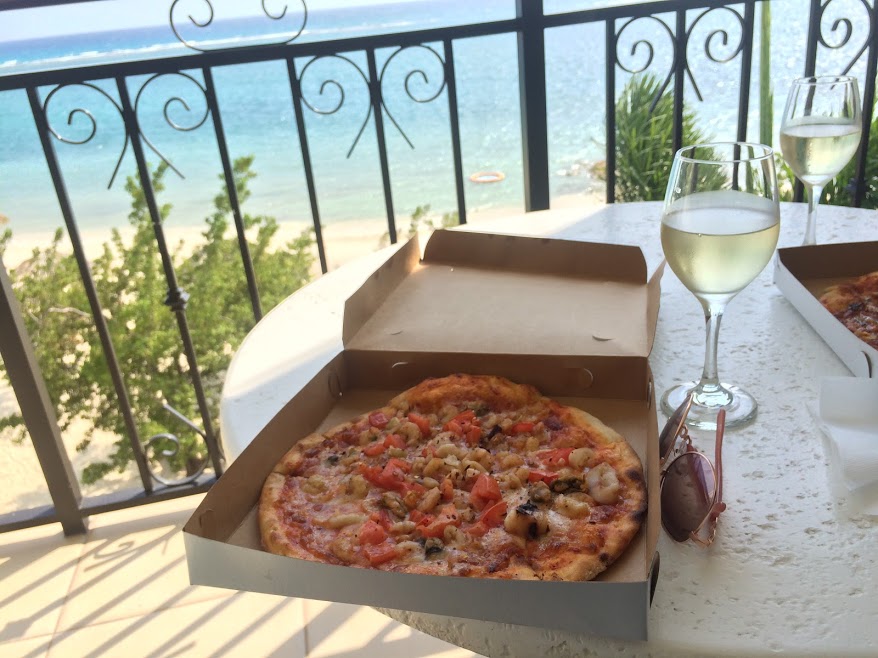 All-inclusive food and drinks
One of the best perks of a Sandals resort is that their food and drinks are all-inclusive! Need a drink from the bar? No problem! Need a cocktail for watching the sunset? Super easy. Want a glass of wine while you wait for your lunch? It's on the house. Our room during our first stay even had a stocked fridge and bar area so we could mix our own drinks if we wanted.
It was so nice being able to eat and drink what we wanted without having to calculate how big our credit card bills were going to be after the vacation. Plus, while dining out, we could do cocktails and light bites at one restaurant and then move onto mains at another, without worrying about a check or paying up.
Fun optional excursions
Last time we stayed at a Sandals, we saw no reason to leave the resort or book any of the excursions. This time, we're thinking of adding on a catamaran ride or a waterfall hike to our Jamaican honeymoon. Our resort also offers swims with dolphins, tours of Jamaica, ATV adventures, and more. While we won't be going balls to the wall filling up our days with off-resort activities, we definitely want to experience one of their excursions!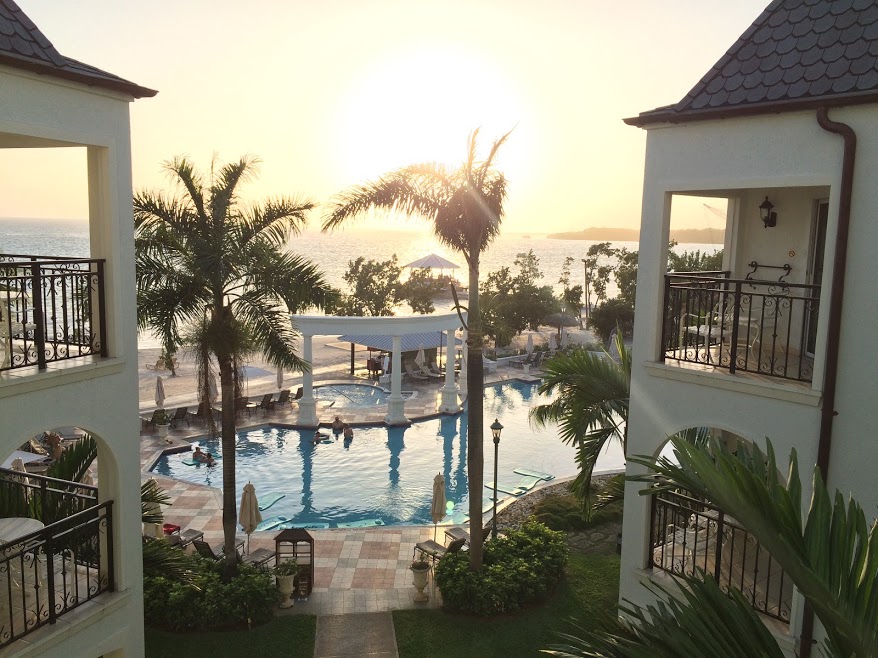 Excellent accommodations
While the furnishings might be a touch outdated, the rooms are still in great shape – and let's be honest, you're out enjoying the beach, the pools, activities, or restaurants to even notice. The rooms have everything you need: a King-sized bed, big bathtub, luxurious shower, a sitting area, and a balcony – hopefully overlooking the beach or the lush greenery of the island.
We had looked at booking one of their over-the-water bungalows – but after paying off a wedding we didn't want to go broke for the honeymoon. Someday we'll be able to book these luxurious suites (perhaps our 10 year anniversary?), but they would make the most romantic setting for a honeymoon if you can afford it!
Connect as a couple while you relax
The Sandals spa experience is one that's not to be missed, especially when trying to relax and unwind after all those months of planning the biggest day of your life. With romantic couples massages, facials, manicures and pedicures, you can feel pampered from head to toe after a visit to their amazing spa.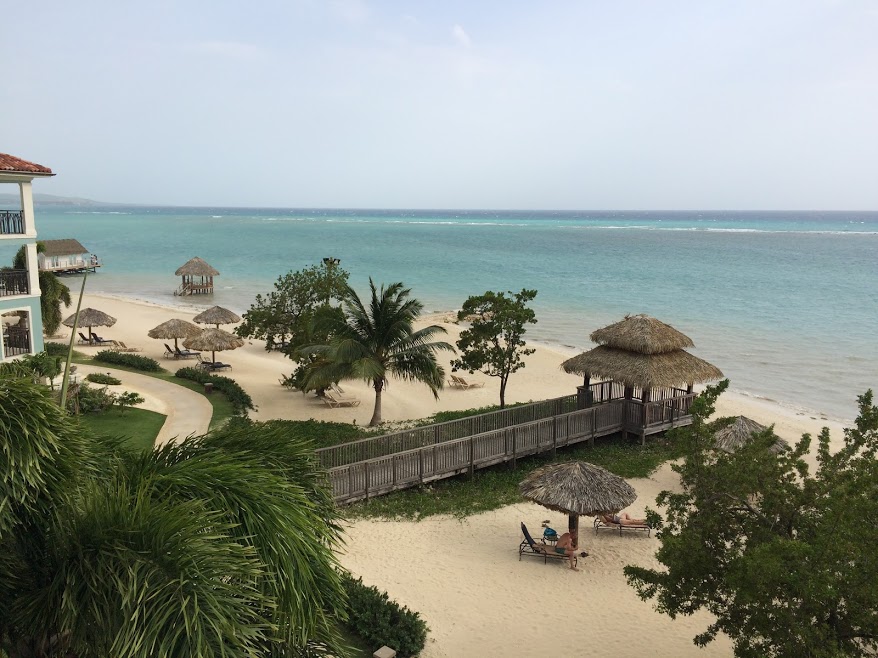 Premier destinations
The hardest part of doing a honeymoon at Sandals is picking which resort you're going to stay at. All of their locations are fantastic, with access to white sand beaches, stunning views of the ocean or island, and plenty of privacy. It was a hard choice between going back to Jamaica or venturing somewhere new and visiting St. Lucia, Antigua, or Barbados. When it comes to their resort locations, I really don't think there's a wrong choice!
Lively nightlife & entertainment
Though you're there to enjoy each other's company, should you want to visit the bars or enjoy some live entertainment and some local flavor, there's definitely something happening every night to keep the party going. We joined in on dance competitions, watched a talent show, saw fire dancers, and other fun performances during our first getaway.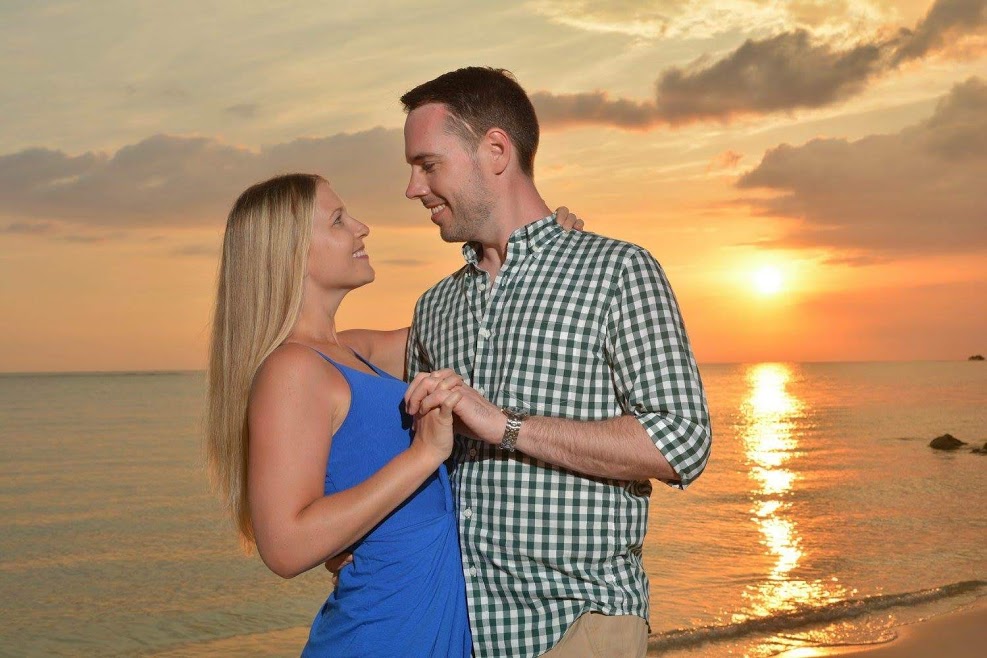 Professional photographers to capture your romantic getaway
During your stay, be sure to book a photoshoot with one of the in-house photographers! Our sunset photos were so perfect that we just used those as our engagement photos. The photographers also walk around the resort during the day and capture you enjoying the activities or just relaxing and group your photos by your room number. You can purchase whichever photos you like best and they're a great, professional-quality keepsake from your honeymoon.
Wonderful customer service
Every single staff member seems to truly care that you have a fantastic experience at the resort, from housekeeping ensuring your room is kept in tip-top condition to the staff at the reception desk, everyone is warm and welcoming.
We upgraded to butler level service on our last stay and are definitely making that decision again for our honeymoon. It was wonderful having two butlers take care of everything for us, from delivering breakfast to our room to booking spa or dinner reservations, and even just popping by randomly with our favorite cocktail. We recommend trying butler level at least once to feel like a VIP on your tropical vacation.
Thinking of planning a getaway to Sandals soon? Be sure to check their specials page to find a great deal or discount on your stay as they offer promotions throughout the year. You can also sign up for their email newsletter to be the first to know of new offers and to book at the best price. We get their emails and got an offer for a free night, 65% off our rate, and a $500 spa credit! Which we will definitely put to good use!
Where was your honeymoon? Tell us in the comments or on Facebook to help us plan our next romantic getaway!
Like the post? Share it now!