These last two years have been full of ups and downs and changes but one thing that's changing as we enter 2022 are the travel trends we've got our eyes on.
In this post, we're highlighting the top travel trends we're watching this year as things continue to evolve in the pandemic and we try to find balance with what we expected the new normal to be and what it actually is.
One silver lining is travel restrictions are getting more lax as more people get vaxxed and get used to following new regulations when traveling, like frequent testing and wearing masks. If you're thinking of traveling more this year, here are some trends that might influence how you travel in 2022.
5 travel trends we're watching in 2022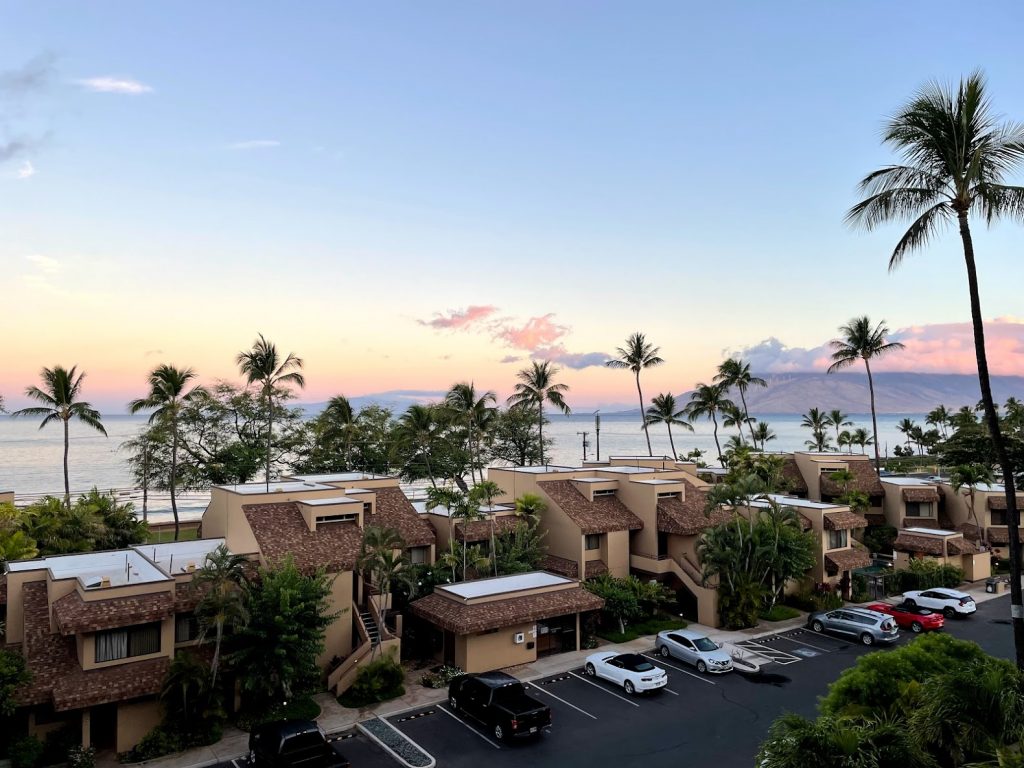 Workations
Rick and I took a workation last year and it was pretty awesome. Since we can do our jobs anywhere with an internet connection we were able to work from Hawaii to not take any time off work but still have time to enjoy our getaway. While we did have to get up before the sun to start work at 5 a.m., that left plenty of time after the workday to visit breweries, wineries, and relax on the beach.
Workations combine working in the day or during the time zone of your office with a vacation. I expect to see a rise in workations this year as more people feel comfortable taking advantage of remote work environments. I'm hoping we'll be among those travelers as I've already got my eye on Airbnb listings in San Francisco, New York City, San Diego, Boston, Austin, and Portland.
Weekend getaways
If workations aren't your jam and you prefer to completely separate yourself from work when you go on vacation then maybe the travel trend of more frequent weekend getaways is the right way to go. With so many changes in flight schedules and travel regulations, it's harder to want to plan longer vacations not sure if they'll actually happen.
I expect to see the rise of more frequent weekend getaways as they can be planned at the last-minute and it doesn't take a lot to figure out how to fill a weekend with fun activities.
New vs. returning
Many travelers are opting to explore new destinations instead of returning to old favorites as the window to travel could close at any time it feels like. While it's tempting to revisit a particular travel destination you know you love, it's now the thing to make sure you cross new destinations off your travel bucket list.
Group tours
With continually changing regulations many travelers are hesitant to have to navigate them alone so they're opting to book travel through group tours so the professionals can stay on top of everything that's required to travel – and to help coordinate any extra testing that's needed to get home.
We like traveling with organized tours, especially when doing multi-country tours so we can travel stress-free knowing everything is booked and taken care of. Morning at the Louvre? All set. Transportation from Rome to Florence? Done.
I expect to see group tours become more popular this year so all the details of a getaway are coordinated and taken care of through one central point of contact.
Unlimited PTO required
A new year often also means new opportunities or new jobs and with so many companies trying to hire these days these same companies have to up their game in terms of benefits – especially allowing for flexibility and time off.
For travelers making a job change, many are looking at company's PTO policies and holding out for a job that offers unlimited PTO so they can travel when it fits their schedule.
What travel trend are you excited about this year? Tell me in the comments below!
Like the post? Share it now!