We love going on vacation to all-inclusive resorts because once you get there, virtually everything is taken care of!
Sure, there might some excursions or activities you want to pay extra for, we're always suckers for massages at the spa, but for the most part you don't have to spend anymore money once you're on the property. Food – eat as much as you want; drink – I'll have another, please; on-resort activities – toss me a life vest and I'm out on the water!
So while your budget might be lighter once you arrive at the all-inclusive resort, your suitcase might not be.
Let's talk about what you need to pack for an all-inclusive vacation.
All-inclusive resort vacation packing list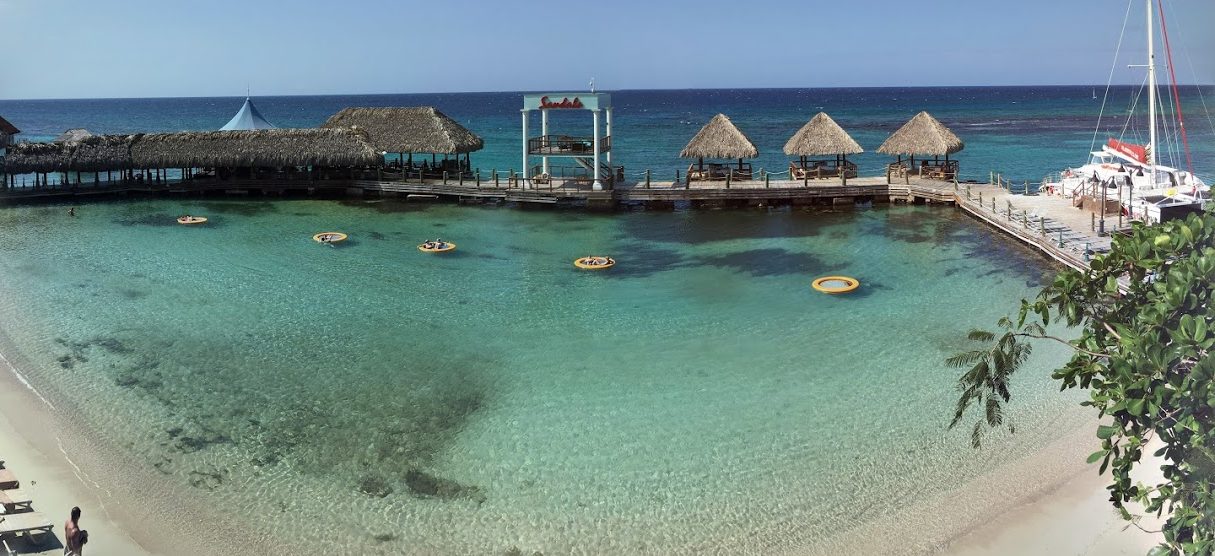 Let's quickly cover what you should keep on your person in case you get separated from your checked bag or main suitcase.
What to keep on you in your carry-on:
Your passport (keep a scanned and printed copy of your passport in your carry-on or purse and another copy in your checked bag)
Plane ticket, if you still prefer to print your boarding pass
A printed copy of your hotel booking confirmation and transportation information (to make sure you get on the right shuttle!)
Phone charger
Water bottle 
Daily medications
Okay, let's move onto what else you need to pack in your suitcase for an all-inclusive getaway.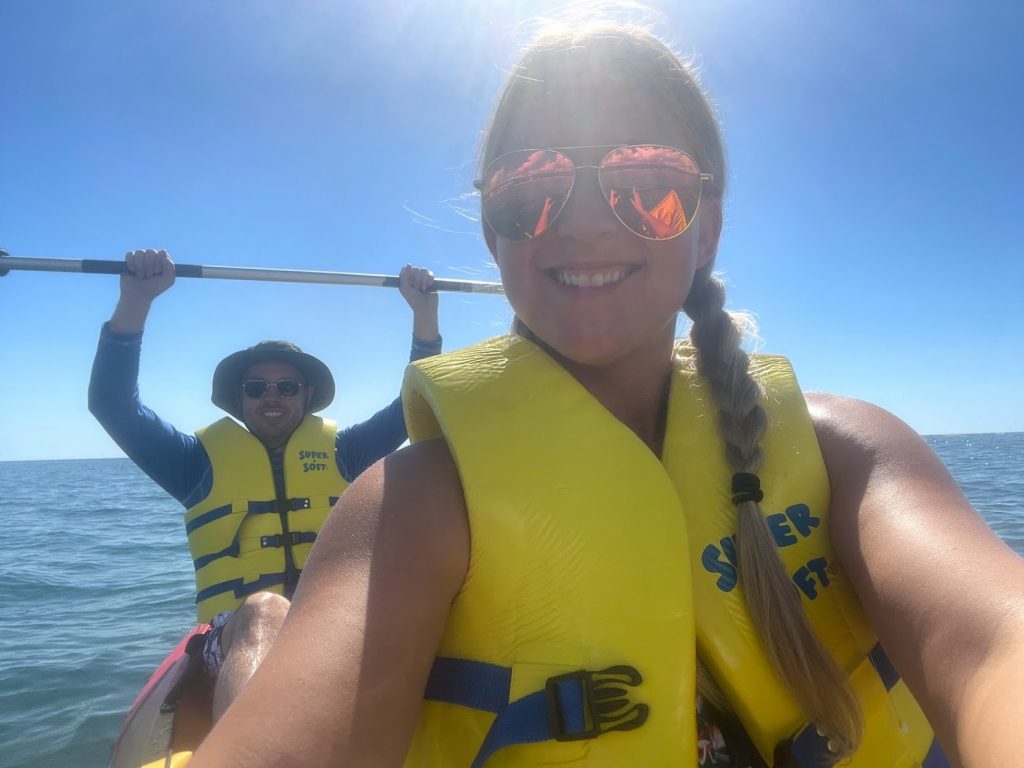 Sun protection
Pack lots and lots of sunscreen, especially if you're traveling in winter or early spring and your skin hasn't been exposed to the sun much. We've started buying bottles of sunscreen when we arrive at the resort if we're not checking our bags. This can be more expensive and we don't do it on trips where we're checking luggage. I also recommend a little bottle of aloe vera gel, just in case!
I always pack at least two pairs of sunglasses as I have a habit of one pair getting swept away in the ocean, lost in the pool, or falling off my head and breaking. It's good to have a backup pair or a cheaper pair you can wear during activities that you won't mind if you lose them.
You should also pack a hat, rash guard, and a swimsuit cover up or two.
A beach bag
There was one trip to Jamaica where I forgot a beach bag and used my purse while we were out sunbathing. Then it rained. All over my fake leather purse. A purse that was not designed to be water-resistant. I have since learned to always pack an empty beach bag first in my suitcase and then put my clothing in packing cubes on top.
I've also started packing Ziploc baggies for extra protection for my phone and cash while chilling on the beach.
I love having my beach bag as it's made to protect my stuff and I can easily carry everything I need: my books, Rick's books, bottles of water, our phones, and so much more.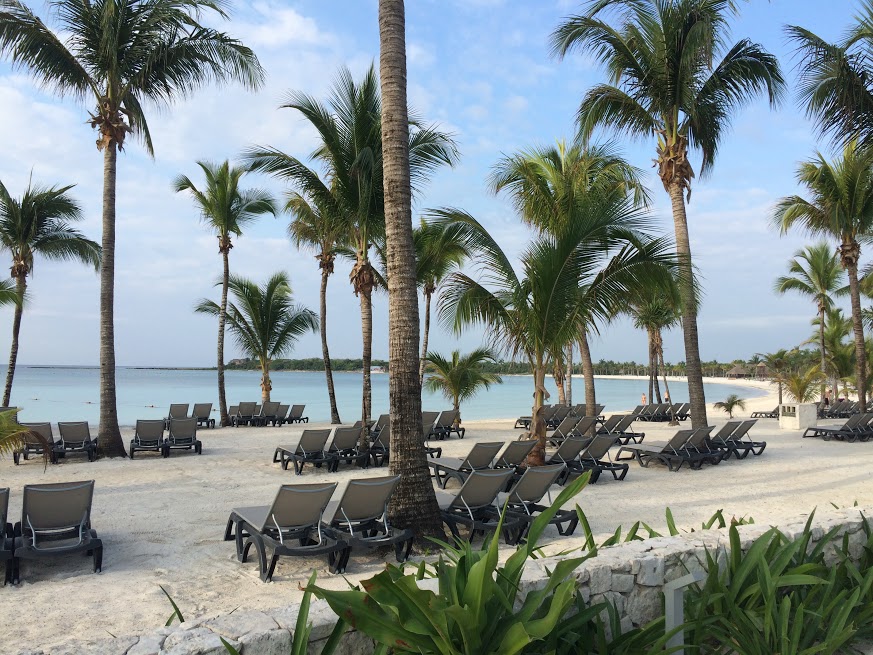 Towel clips 
While you typically don't have to worry about someone stealing your chairs at the pool or beach at an all-inclusive, you also don't want to be the person who ends up sitting in the wrong chair! Pack some cute towel clips so you can quickly find your loungers, and make sure your towels are still there on windy days.
You do not have to worry about packing towels when staying at all-inclusive resorts. I have yet to see the towel stations dip below an extra 50 towels for all the guests.
Water shoes
If you are planning to partake in excursions away from the resorts, pack water shoes or an old pair of tennis shoes as many require close-toed shoes or shoes with good grip, especially for certain water-based activities.
Phone wallet case
While at the resort, I don't need to haul around a lot of things in my everyday purse. I opt to bring a phone wallet case so I can keep my phone protected and carry our room key card. That's really all I need when I'm out and about at the resort.
Medications
Like I mentioned earlier, keep daily prescription medications on you as you travel but you will want to pack a few more OTC meds. We always make sure to pack Ibuprofen as day drinking on the beach can turn into a rough night, motion sickness medications for me if we're going out on the water, some Pepto in case certain menu items disagree with us, some Tums, and antihistamines in case of an unexpected allergic reaction. You may also want to toss in some bandaids, antibiotic ointment, and itch relief cream.
Ear plugs
I used to think of ear plugs just for the plane but now I've come to love them for hotel rooms. You don't know where your room will be located, like near the entertainment or a late-night bar, and if you're a light sleeper this could put a damper on your experience.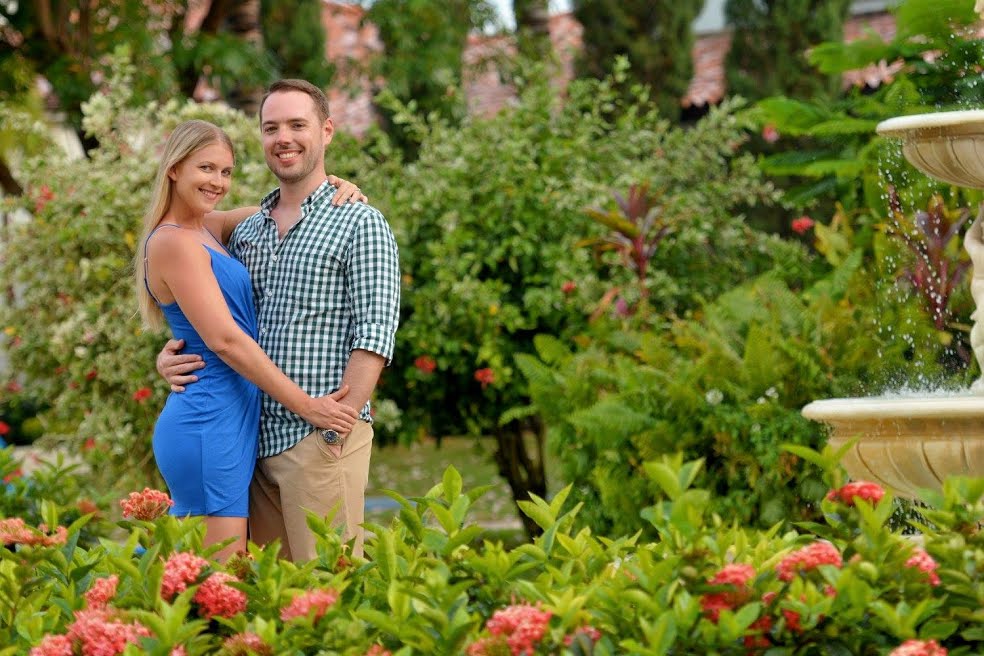 Wrinkle release spray
Between the humidity and being stuffed in a suitcase for hours on end just getting to the resort, our clothes often have some wrinkles that need to be worked out. With a small bottle of wrinkle release spray we can look picture-perfect for the restaurants that have dress codes.
Wet bag or plastic bag
I always, always, have a plastic bag or two in my suitcase. This can especially come in handy if your swimsuit isn't fully dry on the day you need to pack up, or if you have time to kill by the pool before your flight and don't want to worry about putting a damp suit next to your clothing and zipping it up.
Cash
It's always a good idea to have cash on hand to tip drivers, luggage handlers, and other staff you want to tip. If you opt for a butler-level room at a resort, be sure to bring plenty of cash for a bigger tip. 
Did I miss anything from my all-inclusive resort packing list? Tell me your suggestions in the comments below!
Like the post? Share it now!