As it's Earth Day, it seems only fitting to round up some travel tips that focus on being friendly to our home planet. Sustainable travel can be easy to plan, it just requires some extra thought when you're booking accommodations, planning things to do, and even while you're on the road.
Sustainable travel is on the rise and many businesses in the tourism industry are looking for ways to be more green when it comes to their operations or services. With a little help from our fellow travelers, we can all be more conscious about our travel's impacts on Mother Earth.
Ways to plan environmentally-friendly travel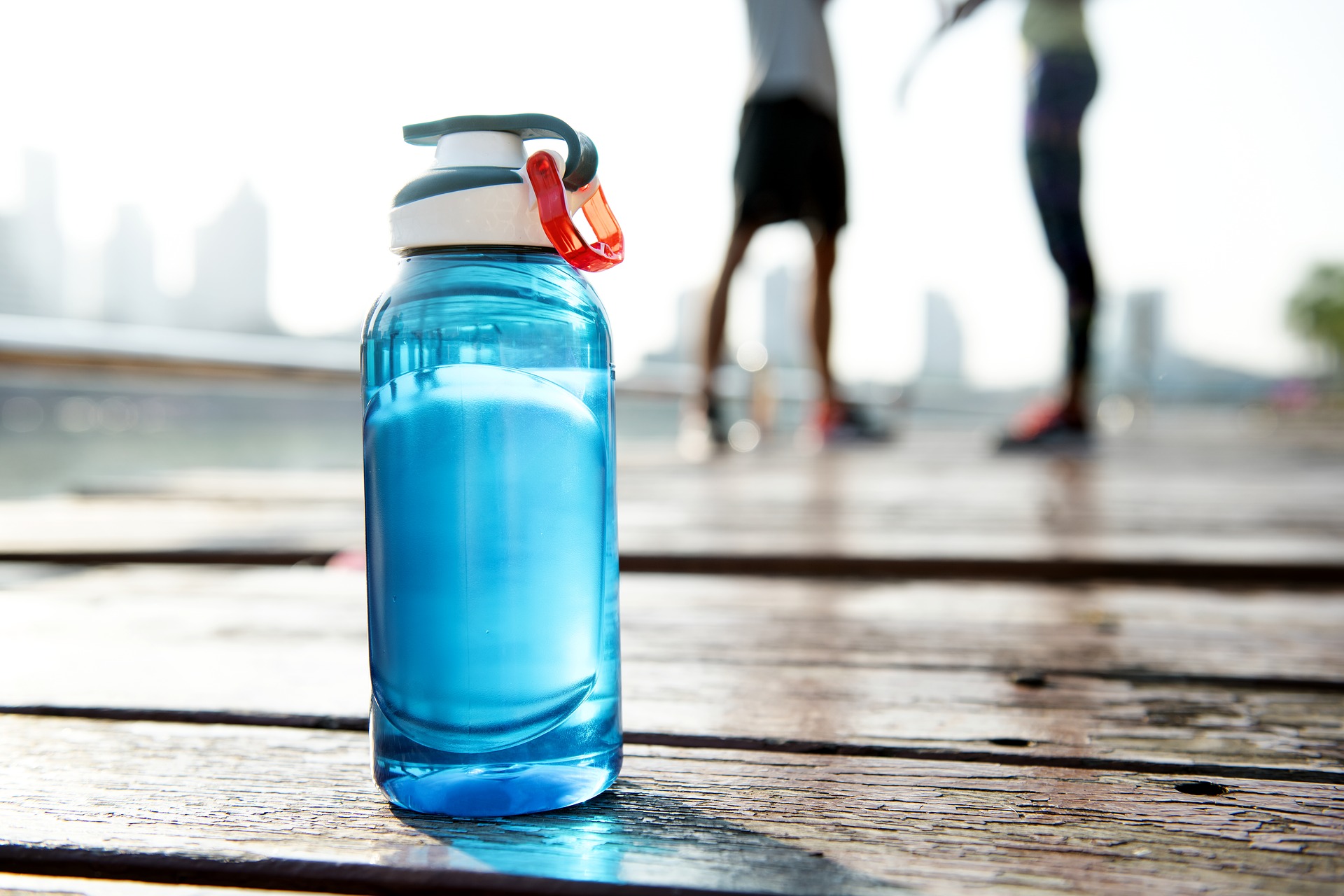 1. Bring your own reusable water bottle
Do not buy bottled water at the airport! Instead, bring your own BPA-free water bottle and fill it up after you get through security. With so many styles and options for collapsible water bottles these days there is absolutely no reason you should be buying a plastic bottle of water while you travel – unless it's an emergency situation.
Rick and I both have our own travel water bottles and we make sure to fill it up with water we get at restaurants, or depending on our travel destination, many cities have free water fountains and fill up stations throughout town.
2. Bring your own tote
Whether you're planning on visiting a local farmers' market or doing some serious souvenir shopping, bring your own reusable tote or grocery bag to carry your items instead of getting a single use plastic bag. This also doubles as a great beach bag!
3. Pack light
Not only is packing light better for while you're lugging your luggage around the airport, but packing lighter also helps reduce the weight load on the plane and the amount of gas needed to make the journey.
4. Book nonstop flights
It can be tempting to save a bit more on your plane ticket, but each takeoff and landing adds carbon emissions back into the air. If possible, look for and book nonstop flights between your home and travel destination to protect the planet.
5. Cross the country
Checking out another part of a country and thinking of booking that two-hour flight? It might be more eco-friendly to travel by bus or train! By minimizing how many flights you book, you could reduce your carbon emissions by up to a ton! Plus, you can enjoy the stunning views or catch up on a good good or take a much-needed nap.
6. Stay at energy-efficient hotels
Book your hotel stays at properties that use energy-efficient light bulbs, rely on solar power, have low flow toilets, have a recycling program, and even use green cleaning products in your room.
7. Reuse your towels and sheets
You don't wash your towels after every use at home, so why do it on the road? Reuse your towels and sheets at least twice – or more if you can! – to help save water and energy from the reduction in laundry needed. 
8. Conserve water
Take quick showers or shut off the water as you shampoo and condition your hair. Or, if traveling with your partner ask them to join you in the shower! You can also save water by turning off the faucet as you brush your teeth.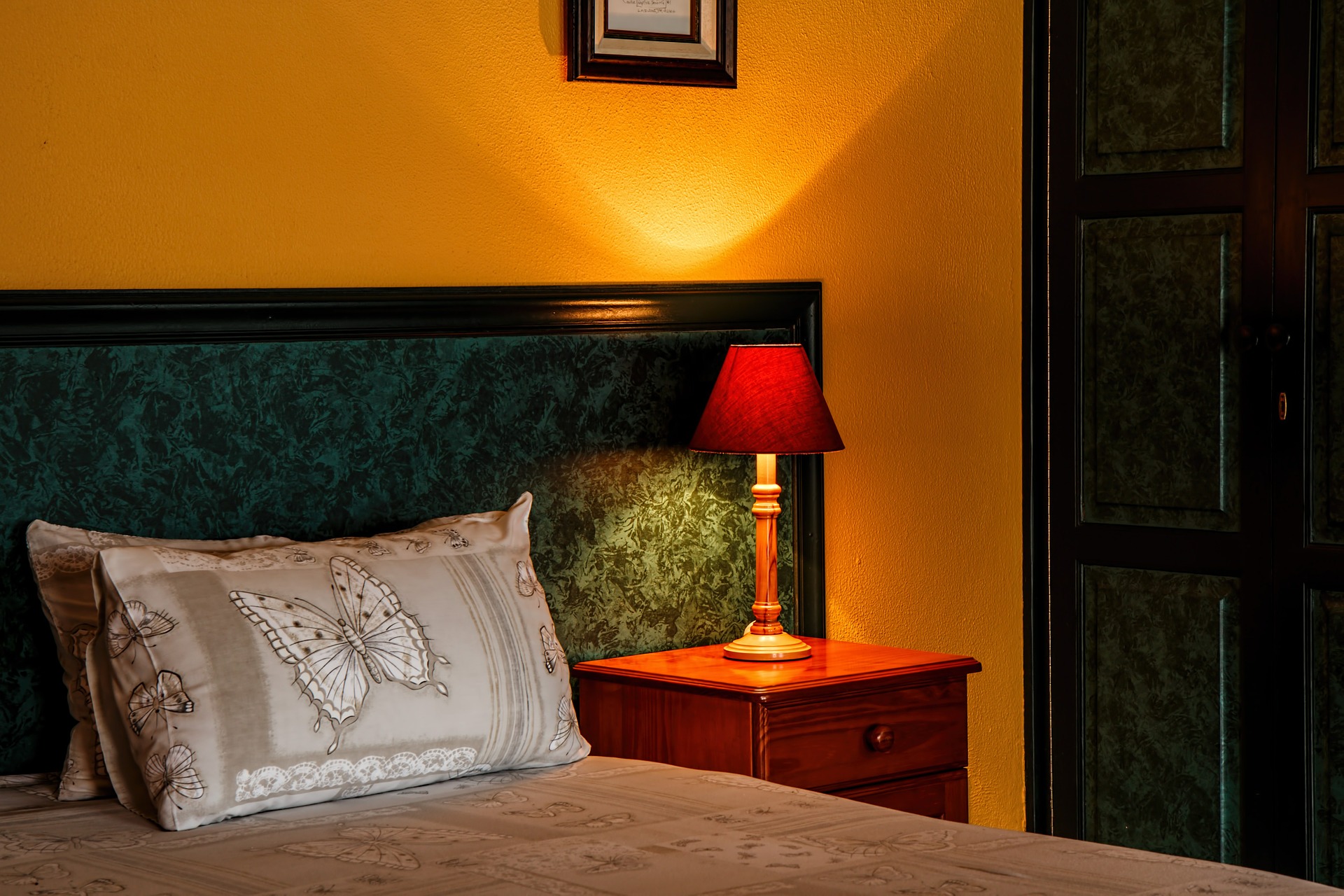 9. Turn off the lights
When you leave your room, be sure all the lights are off, AC isn't running, and close your blinds if you're in a tropical destination to help keep your room cool in the shade. Unplug any electronics that don't need to be powered while you're out and about exploring.
10. Do not disturb
If you're only staying at a hotel for a few days, put your do not disturb sign on your door when you leave your room. You can conserve water by not having your towels or sheets washed, no harsh chemicals being used to clean down your room, and have a reduction in energy through not having housekeeping vacuuming your room and turning on all the lights.
11. Bring biodegradable sunscreen
Make sure future generations can explore the same fascinating underwater world we get to by packing biodegradable sunscreen for your beach vacation. Quite a few resorts and snorkel tour companies are now requiring the use of biodegradable sunscreen for reef snorkels and dives.
12. Use public transportation
Instead of calling an Uber or Lyft every single time you need transportation between your hotel and restaurant or attraction, use your destination's public transportation if available. Many metro systems are easy to use and chances are good if your hotel is in a central location, you're already near a bus or metro stop.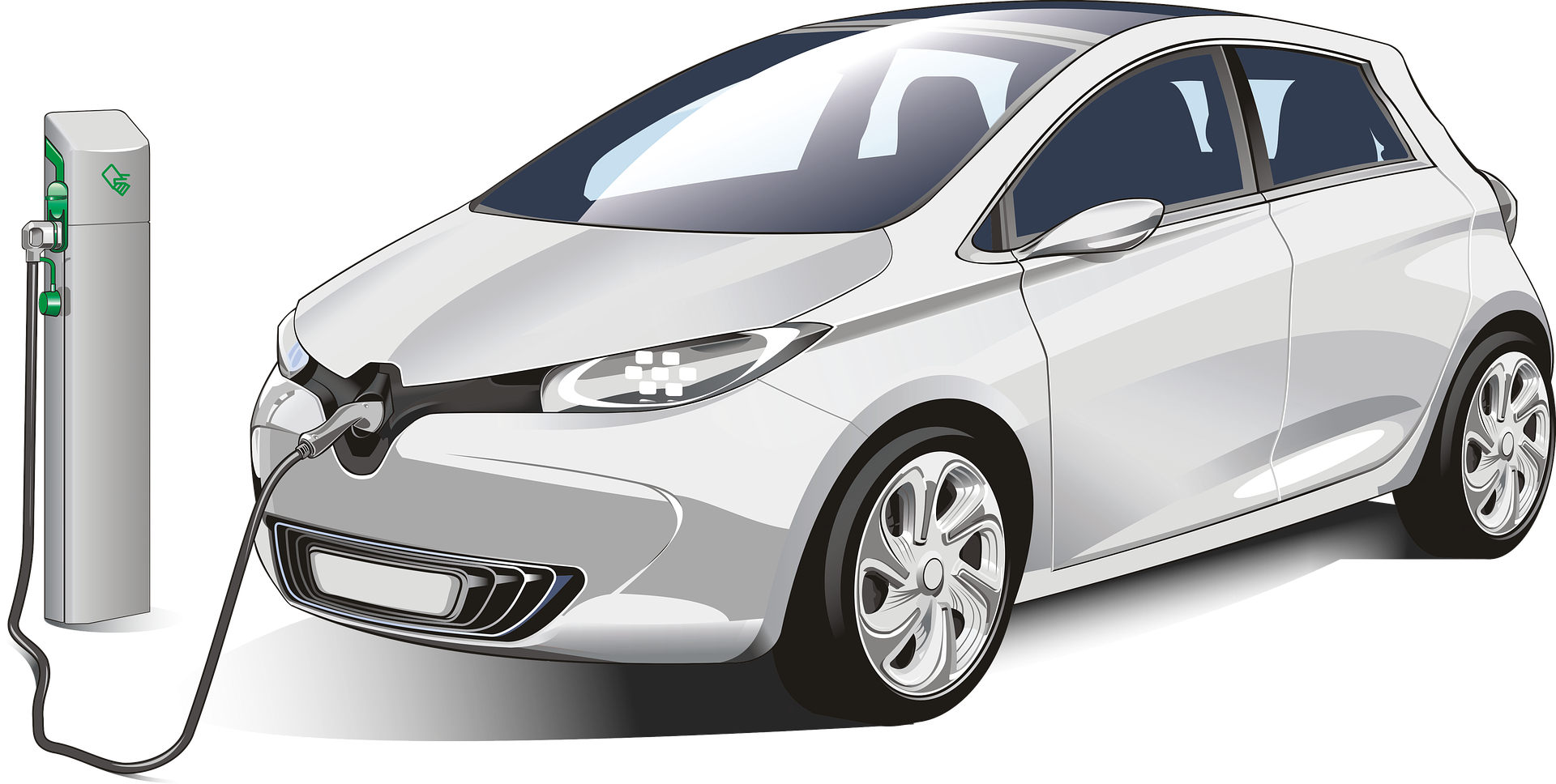 13. Rent electric or hybrid cars
It's a win-win as you don't have to fill it up with as much gas and you're polluting less! Yay! Obviously take into account how much driving you'll be doing and the distances traveled, but if you can, rent an electric or hybrid vehicle for your personal transportation. If you can carpool with friends and family, even better. You wanted to get closer on a getaway, right?
14. Book walking or biking sightseeing tours
Explore your city on foot or by bike and enjoy emission-free touring! Instead of big bus tours where you might not get to see everything anyway, book a small group walking tour that gets you up-close to all the major attractions and helps pay a local tour guide for his/her services!
15. Return maps and brochures
Don't crinkle up your travel map or tour brochure by shoving it in your purse or backpack, return it to where you got it so it can be reused! You know the chances you're going to look at it again are slim, so why not save the paper instead of ending up throwing it away when you unpack back home.
16. Stay on the path
Going hiking? Stay on the damn hiking trail! That's what they're there for. By going off-trail, you could trample vulnerable plant life and destroy a regrowing ecosystem in a manner of seconds. Staying on the path can also be safer as wildlife knows where humans tend to be.
Never get too close to wildlife or touch them, and never ever feed wildlife. They may be cute and look like they could use a treat, but you'll be doing more harm than good. Animals can become desensitized to humans and reliant on us feeding them, or worse, lose their fear of people and become more aggressive for food.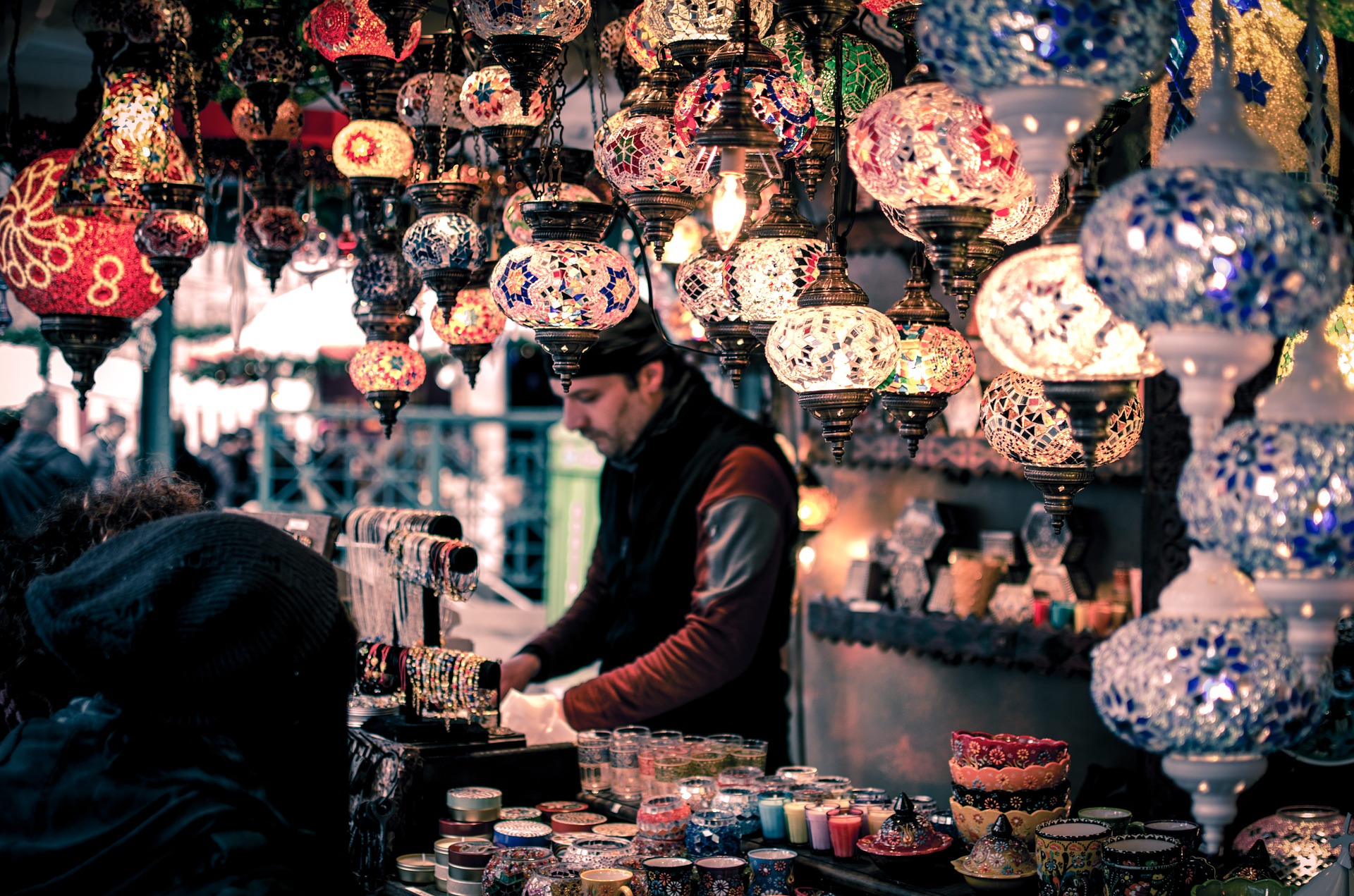 17. Shop local
Support the local community by buying souvenirs from regional artisans or sellers. This helps them keep their businesses and cultural heritage alive and lets you go home with a unique, hand-crafted souvenir instead of something off an assembly line in China.
18. Eat and drink local
Farm to table is very environmentally-friendly as your food doesn't have to travel as far to get onto your plate and their farms are generally focused on sustainable practices. Order regional dishes that utilize in-season ingredients to be friendly to your belly and the farm it came from.
Order locally-produced beers or wines too! Not only can you try something authentic to the area but you'll reduce your carbon footprint. Sounds like a win to me!
19. Bring your own straw
On our recent Royal Caribbean cruise, they didn't serve plastic straws with their tropical cocktails anymore and it was fantastic to see. Yes, some complained about their flimsy, eco-friendly ones, but I didn't mind one bit. Apparently, we use 500 million plastic straws every day – just in the US! (According to the National Park Service). If you need a straw for your drink, bring your own reusable glass or metal straw.
20. Pick up trash
Is it yours? Probably not, but it's all of our responsibility to save the one planet we call home. Pick up trash when you see it or even better, if you can, recycle it! Paper napkins, magazines, paper cups, let's reuse it all.
These are just some ideas on ways to be more eco-friendly while you travel, but if we all do our part to conserve our resources and recycle what we can, we'll probably get to travel and explore this beautiful planet for much longer! What are your favorite green travel tips? Tell us in the comments or on Twitter!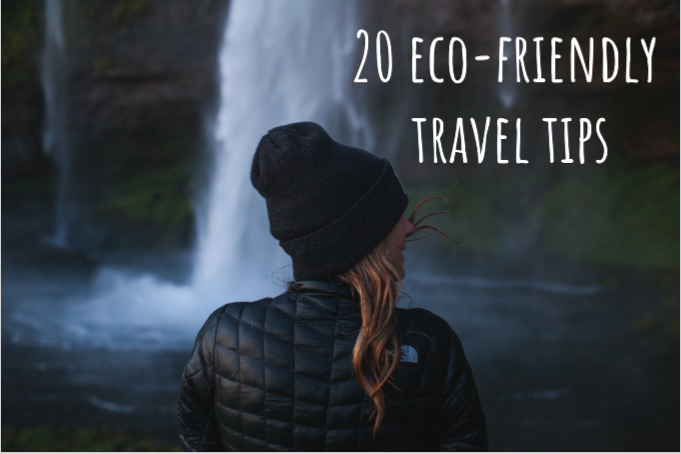 Like the post? Share it now!