Ready to go country and practically lose all your hearing for a day or two? Then you'll want to travel to Nashville, AKA Music City!
The capital of Tennessee, sometimes called Nash Vegas, is a fun travel destination in the US if you love music, hot chicken and good Southern food, and Jack Daniels.
I was fortunate enough to travel to Nashville this past fall for work and so while I was in the city, I didn't have that much time to explore the fun part until the workday was done but I still found ways to maximize the time I did have there!
If you're planning to head through Nashville and only have 24 hours there, here are the things I'd recommend you add to your travel plans. Let's walk the line like Johnny Cash and head on down to Nashville!
A one-day Nashville travel itinerary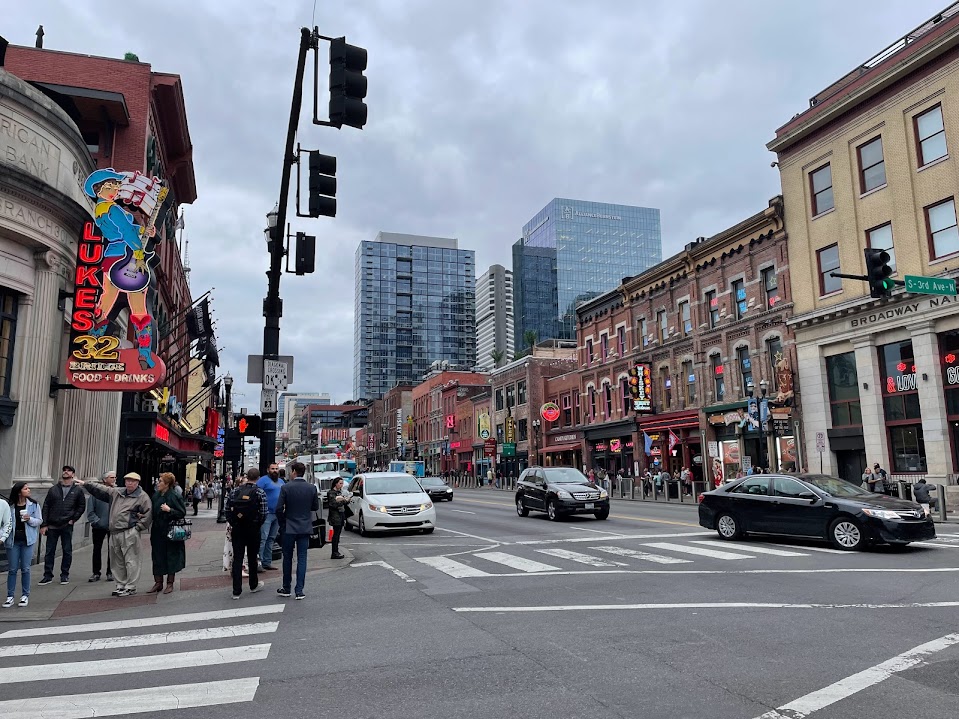 Breakfast at Pancake Pantry
Head out to Hillsboro Village to eat at the amazing house of pancakes in Nashville – The Pancake Pantry. They do have a downtown location as well, but the Hillsboro one will get you closer to the next activity on this 24 hours in Nashville itinerary. They open at 6 a.m. and a line will definitely form at this established breakfast spot.
Check out the Parthenon
Head over to Centennial Park to check out the full-scale replica of the Parthenon in Athens. The Nashville Parthenon was built in 1897 and now houses an art museum with rotating exhibits in the East and West Gallery.
The Parthenon is closed on Mondays and admission is $10.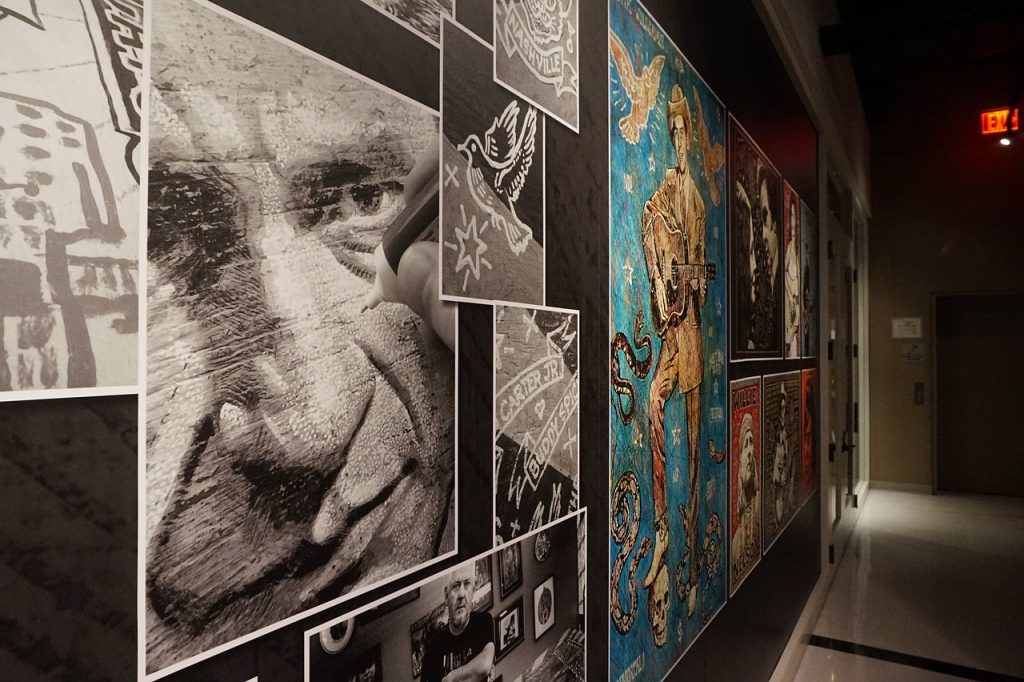 Start your musical adventure in Music City
Next you'll visit the Ryman Auditorium, which is where the original Grand Ole Opry was.
After Ryman, it's time to explore the Country Music Hall of Fame and Museum which is about a 10-minute walk from the Ryman. This museum is a mecca for country music fans and has music programs and amazing collections of memorabilia, including 800 costumes, 600 instruments, and other pieces of music history. Don't be surprised if you're having a little less conversation as you explore the exhibits and learn about the legendary country music artists in the Hall of Fame.
The museum is open daily and tickets start at $28 for adults for admission only but you can add additional experiences to your ticket.
Take in the views at John Seigenthaler Bridge
After getting your fill of music go get some fresh air and snap some amazing pics of Nashville's skyline from John Seigenthaler Bridge.
Dine on Nashville hot chicken
It's time to head over to Hattie B's for legendary Nashville hot chicken! They have six heat levels from Southern (no heat) to Shut the Cluck Up!!! Are you brave enough to do the hottest level? I'll be honest, I am not! Mild salsa hits me like a Mack Truck so I'll stick with Southern and some coleslaw and mac and cheese, thank you.
Pub crawl down Broadway
Cool things down a bit after the hot chicken with some ice-cold drinks and get your honky tonk on as you stroll down Broadway and check out different bars and music venues. 
This is probably the time to admit that I'm not the biggest country music fan but even I found myself bopping along the music and enjoying the atmosphere of the hot spots along Broadway. It was great getting some drinks and listening to amazing performers, whom I hope to see make it big some day because these musicians were amazing.
Some of the places I had time to check out in Nashville (and recommend visiting) include:
Honky Tonk Central
Dierks Bentley's Whiskey Row
Kid Rock's Big Ass Honky Tonk Rock N' Roll Steakhouse
Lucky Bastard Saloon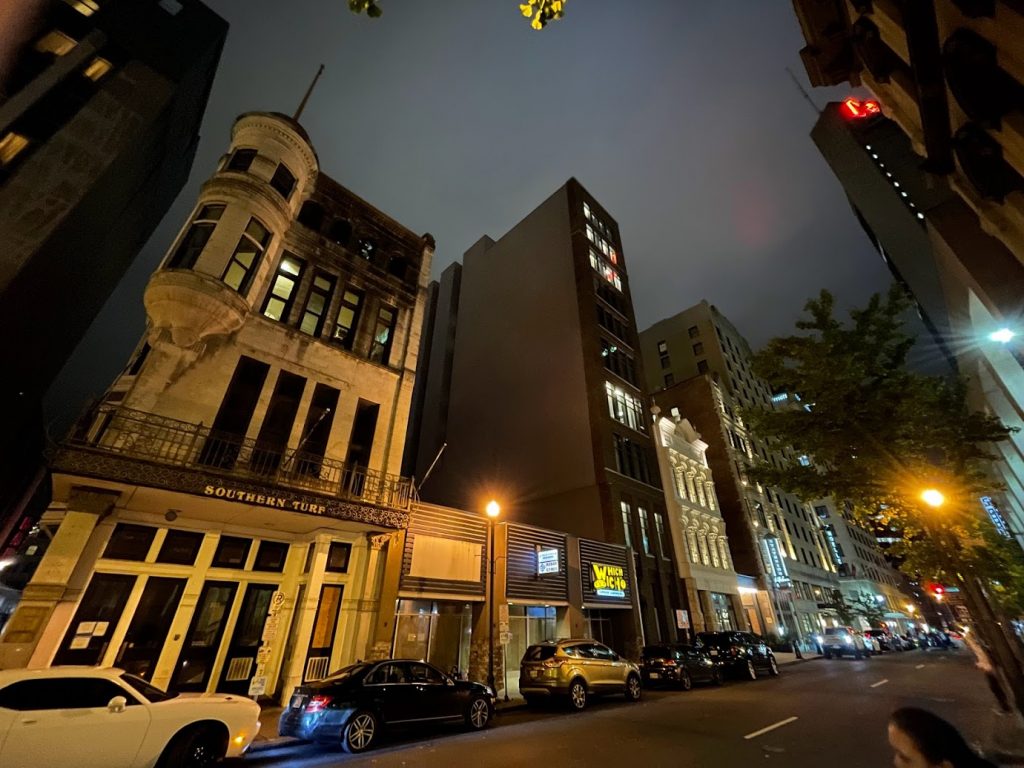 Discover Music City haunts on a Nashville ghost tour
You bet I booked a ghost tour in Nashville as soon as I realized I had a free night in the city! Hear about murders, mysterious hauntings, and more on this 90-minute walking tour near the capitol and other interesting landmarks in Nashville. (Click the link above to read my full review of the ghost tour)
Have you been to Music City? Tell me what I missed from my 24 hours in Nashville travel itinerary in the comments below!
Like the post? Share it now!