So I recently traveled to Nashville for work and unexpectedly found out I would have a free evening in the city and so you know I immediately checked availability for a ghost tour! Luckily I found The Murder in Music City Ghost Tour had two time slots open on the night I wanted to book so I snagged an 8 p.m. walking tour.
It was the perfect way to learn a bit more about Nashville as well as indulge my passion for all things spooky and creepy. This ghost tour explores the darker side of Tennessee's capital and highlights its founding and seedier businesses. This tour was billed as adults-only and there are some themes that aren't suitable for children – so they do offer a family-friendly ghost tour of Nashville as well!
The tour starts at the capital and has a convenient meeting location. I was able to check out some of the bars on Broadway and walk up to the starting point within 15 minutes. If you find yourself in Nashville and want to hear some ghost stories, this may be the tour for you!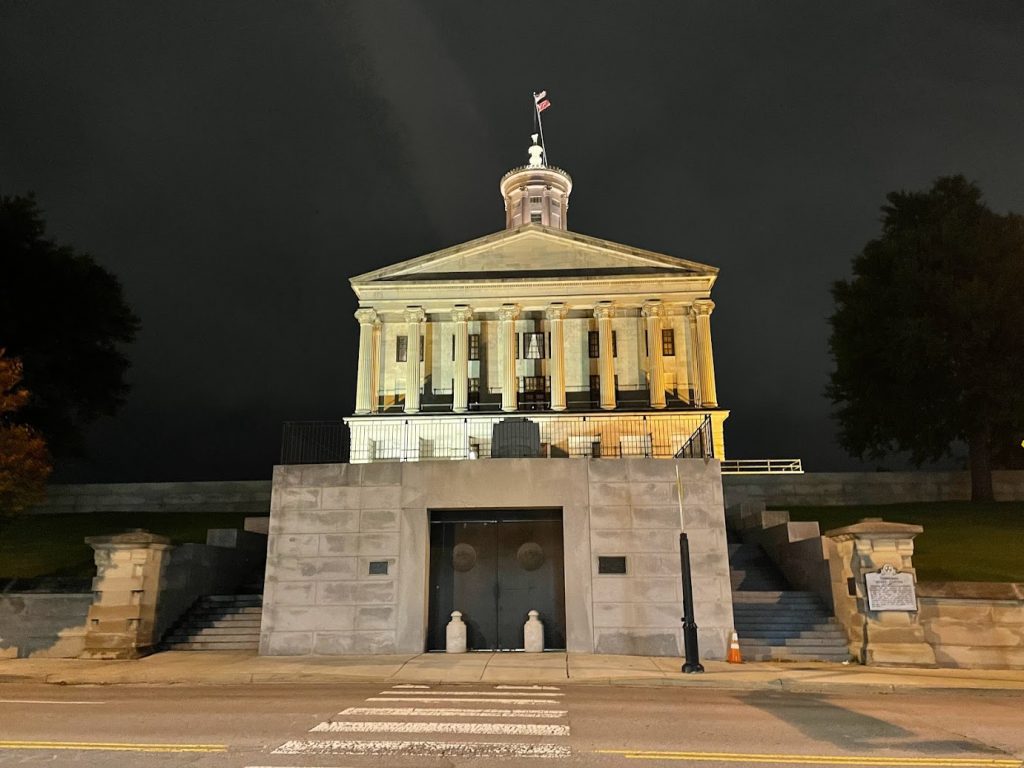 Review of the Nashville ghost tour
First up, I'll say the tour guide, Tracy, was great. You could tell she believed the stories she told and had done her own research to debunk myths and shed some light on the truth to these stories. She even shared her own photos of ghosts, as well as shared photos other tour goers have sent her in the past which was neat and not something I've seen on too many of my tours – and I've done more than my fair share!
Tracy was a skillful storyteller and knew her facts and figures. She was more than happy to answer any questions and stay afterward to share photos or point you in the right direction back to your accommodation or a fun spot downtown.
Highlights:
Visiting the capitol and hearing about the ghosts that continue to stand watch in the tower – as well as hearing about the people buried in the capital building
Hearing the details of Andrew Jackson's history and property in Nashville and some interesting details of his duel (outside of Tennessee) with Charles Dickinson. Miraculously, Jackson survived as Dickinson's bullet hit a brass button but Jackson's bullet did kill his opponent
Listening to the stories of ghostly apparitions at the Hermitage Hotel and the downtown Presbyterian Church
The stories of a seedy doctor and his schemes
Stopping by the old Climax Saloon, two guesses what district it took its namesake from
Visiting Printer's Alley and hearing about the former owner, David "Skull" Schulman, of Skull's Rainbow Room and his dedication to his bar and some ghostly visitors
I also loved that Tracy really encouraged taking photos of the stops along our tour and even gave recommendations on how to better capture ghosts on camera. I like guides that embrace the fun side of ghost tours and she definitely did.
Group size
I think there were about 15-20 people on my tour and it was a manageable tour group. Our guide had enough energy to keep everyone's attention and keep us together.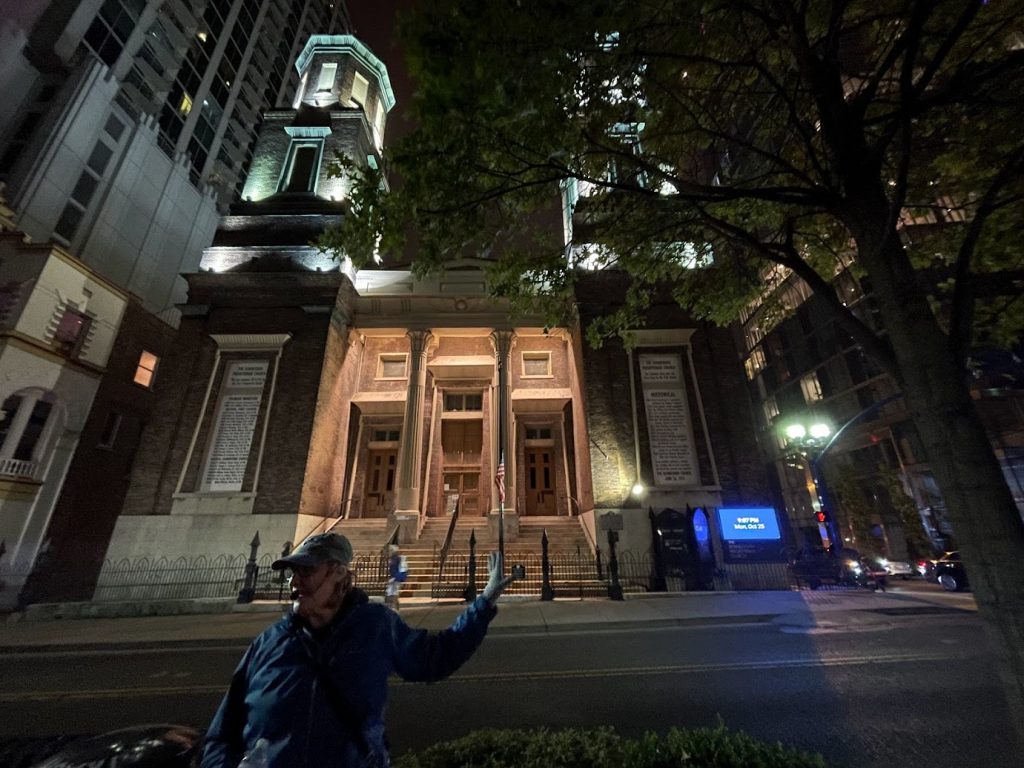 Booking information for the Nashville ghost tour
Duration: 90 minutes
Distance: ~1 mile, not too much walking
Days offered: Daily tours
Time: 9 p.m. with additional times sometimes available
Price: $35 per adult
Meeting point: At the Alvin York statue in front of the State Capitol at 553 Charlotte Avenue
Tickets: Buy your tour tickets online
Tips for the Nashville ghost tour
Wear comfortable shoes: The distance of the tour isn't bad but you are downtown so wear comfortable walking shoes, and closed-toed ones if it's at night as it got chilly on our tour!
Prepare for the weather: The tour goes rain or shine so bring a jacket or umbrella depending on the forecast.
Have fun: Embrace the silly jokes and atmosphere of the tour and try to have fun snapping pictures of orbs and ghostly figures.
Tip your guide: The tour price is well worth it so make sure to tip your guide for their dedication to bringing Nashville's history to life!
Overall, the tour was a fun history tour of Nashville. Compared to the recent ghost tour I did in Seattle, this one had a few more ghost stories and photographic evidence of the hauntings happening at these buildings. It was a neat way to learn about the city since my time there was limited and busy with work.
Have you done a different ghost tour of Nashville before? Share your recommendations in the comments below!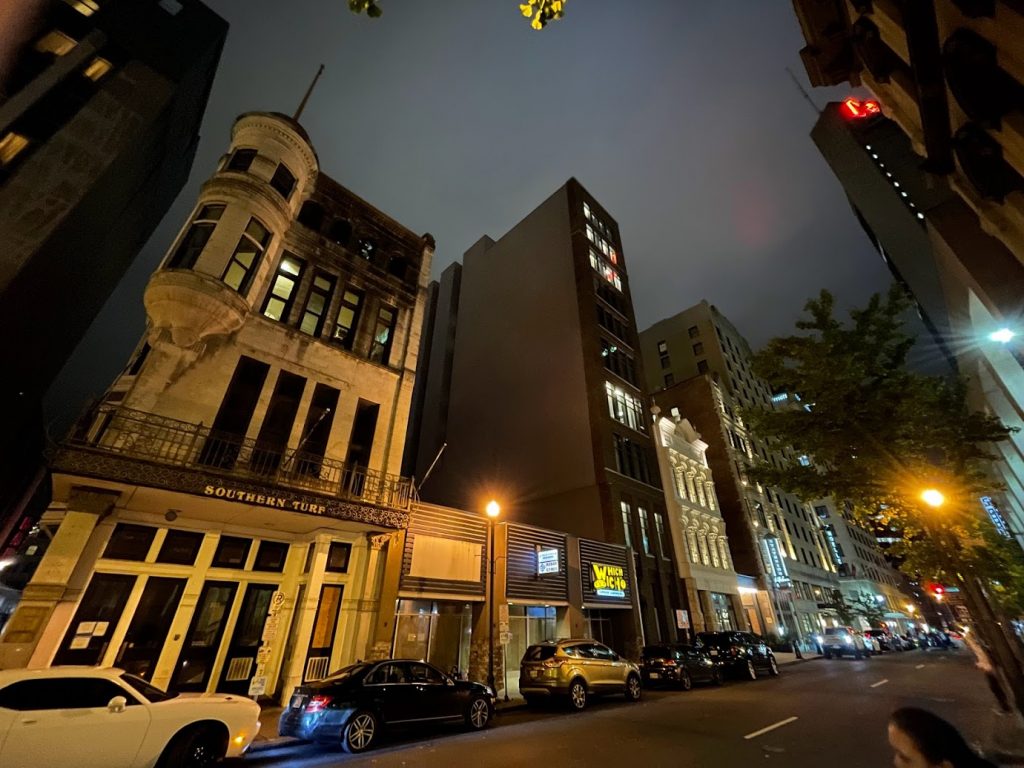 Like the post? Share it now!