With Icelandair's convenient and cost-effective stopover deal, it's easier than ever to add a little getaway to this enchanting land with its striking landscapes, friendly people, and exciting things to do.
While there, you should definitely include a day in the capital, Reykjavik. It's a fun yet intimate city that has fun restaurants, good beer, and impressive city views. There's no shortage of things to do in Reykjavik!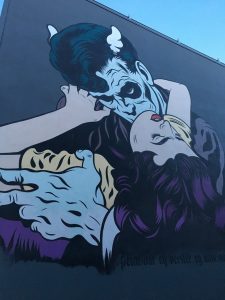 The city is very walkable and easy to navigate, as it's bound by a harbor, and the chances of getting lost are very slim.
If you do find yourself getting streets confused, start identifying them by their street art. Reykjavik is named as one of the street art capitals of the world!
But seriously, you won't get lost and if you go in the spring and summer months, you won't have to worry about getting lost in the dark as the sun barely sets. From mid-May to mid-August, the time of the Midnight Sun, the sun only sets for about three hours. We'd leave a bar at 11:30 p.m. and it looked like 8 p.m. outside.
Now, winter's a different subject as you only get sun from about 10 a.m. to 5 p.m., so maybe grab a map or download an offline version before you head out.
Ready to go? Plan your trip by adding these best things to do in Reykjavik to your itinerary!
A one-day Reykjavik travel itinerary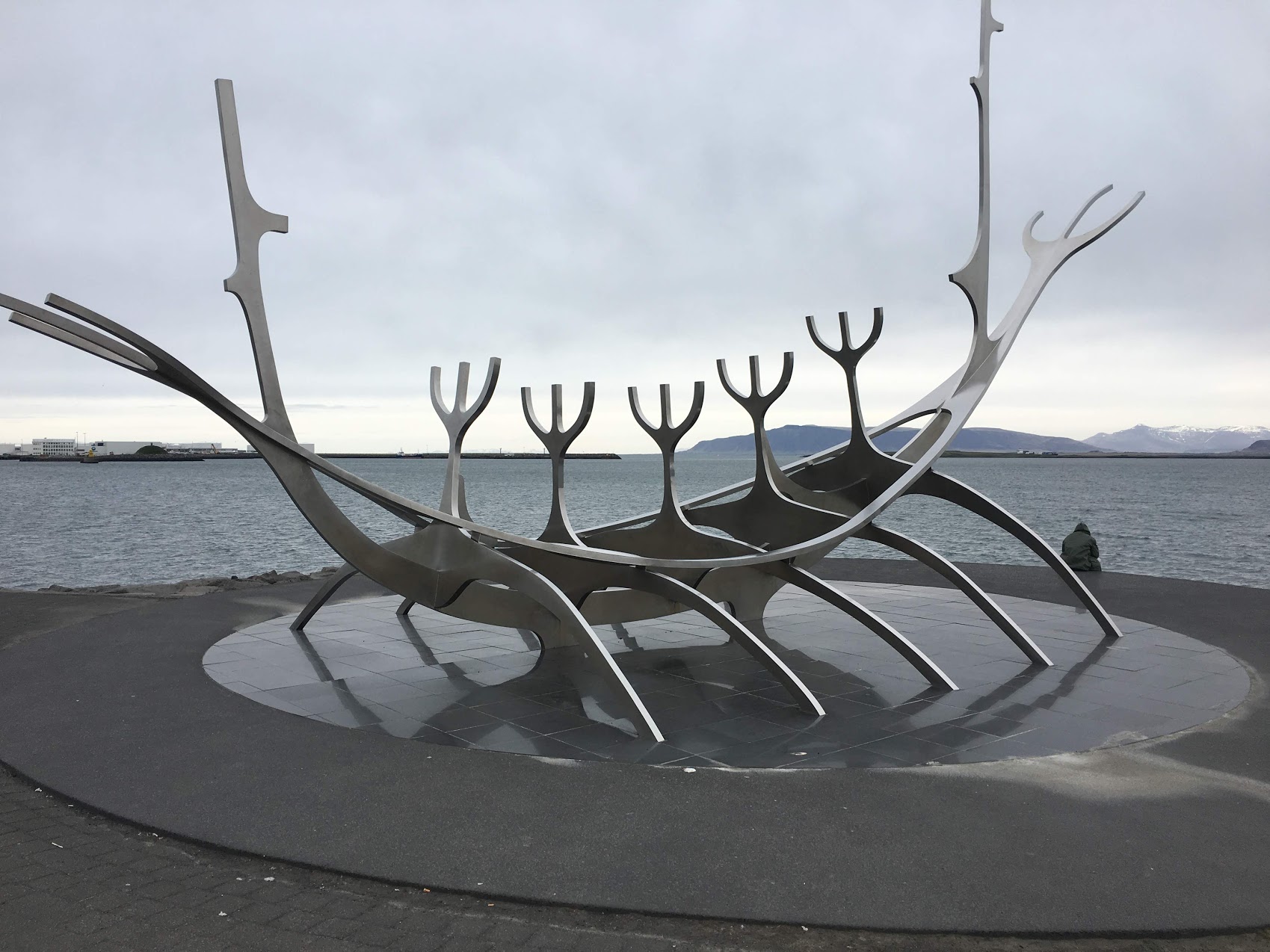 Breakfast
Start your day with breakfast, I recommend some Icelandic skyr, similar to Greek yogurt, with some granola and fruit or jam. It's a popular breakfast dish and it was served in every hotel we stayed at – oh, and it's delicious!
Stroll the waterfront
There's a great walking/biking trail along the waterfront that offers great views of the city, the ocean, and the mountains beyond. Be sure to stop at the popular photo opp, the Sun Voyager, a unique piece of public art that looks like the steel bones of a Viking ship.
Whale watching tour
Then, it's time for a tour out on the water! Iceland is a prime destination for whale watching tours, or you can combine it with a puffin tour (summer months) for an extra dose of cuteness. Departing from Reykjavik, you'll often see humpback and Minke whales, dolphins, and other wildlife on your tour. Sometimes, you might even see orca whales if you're lucky!
Most tours range from two to three hours, and you'll want to dress in warm layers and bring hats, mittens, and warm boots! It's already pretty chilly on Iceland, and out at sea it'll get even cooler.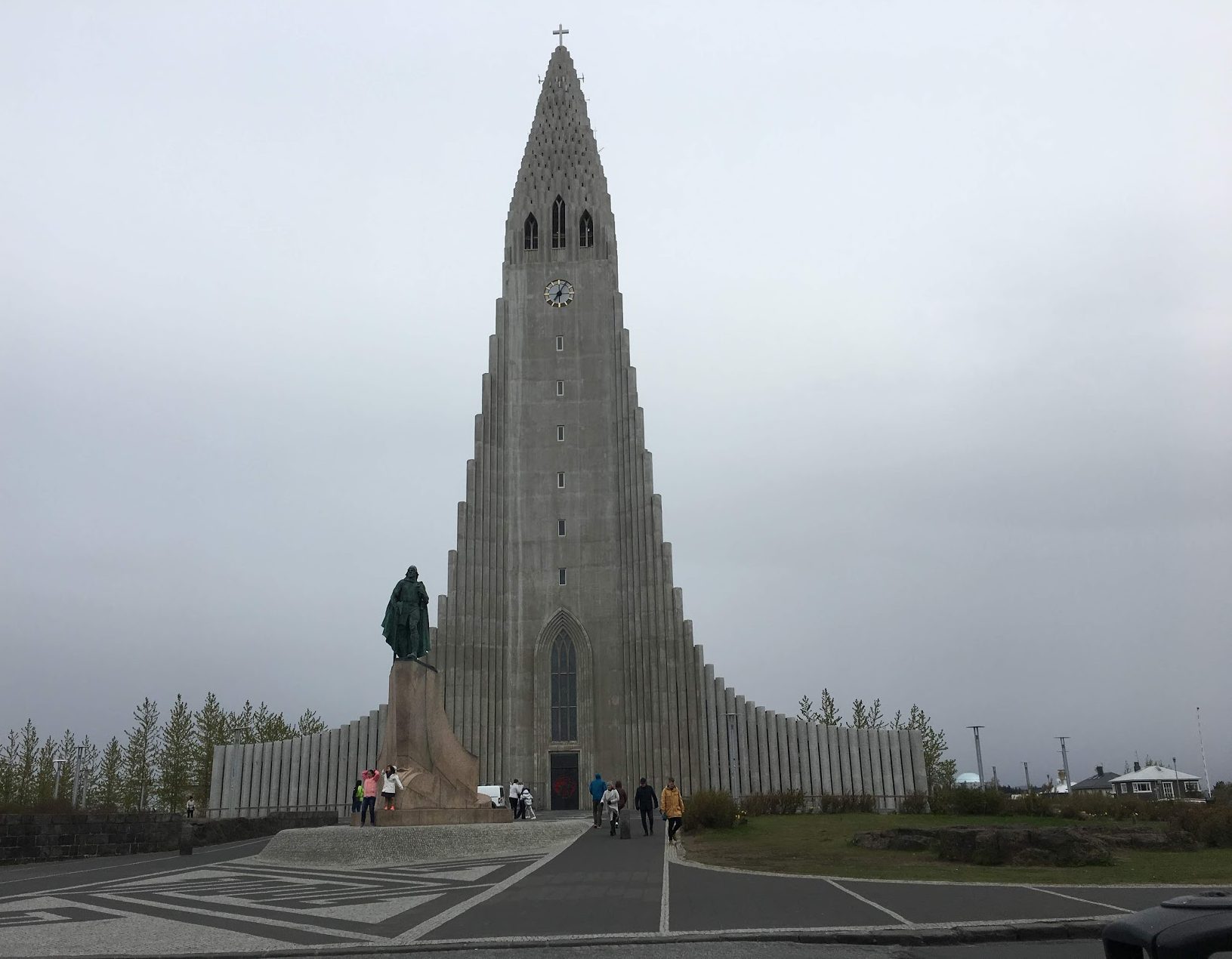 Visit the Hallgrimskirkja Church
After your tour by sea, it's time to get a sky-high view of Reykjavik. You've probably already spotted this point of interest as you can see the Hallgrimskirkja Church from pretty much any point in the city.
Construction of this unique church began in 1945 and ended in 1986, and the architect Guðjón Samúelsson drew inspiration from melting lava as it cools into basalt rock. Inside lies the impressive almost 50-ft. pipe organ, complete with 5,275 pipes. After admiring the interior, pay 900 ISK (about $7 USD) and take the lift up to the top, all 240 ft. up for an amazing view over Reykjavik.
After snapping your panoramic pics, head back down and take a closer look at the statue of Leifur Eriksson, the first European to discover America. The 1930s statue is actually a gift from the United States and was created to commemorate the 1,000th anniversary of the establishment of Iceland's parliament (930 AD).
Ice cream stop
Did you know that Reykjavik has more ice cream shops than swimming pools? Definitely do as the Icelanders do and get some ice cream while there! We tried a classic ice cream that had bits of rye bread and caramel in it, and it was very similar to cookies and cream.
Souvenir shopping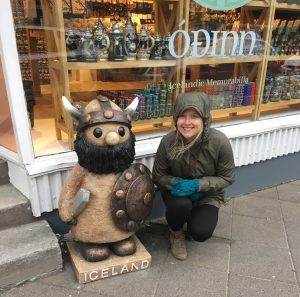 I have a pretty ridiculous shot glass collection at home and of course I had to add to it with our visit to Iceland!
I got a very nice Thor-themed shot glass, as well as a cute Viking wine stopper.
I'm starting to sense a theme. Anywho, there are tons of souvenir shops in the city – just look for the windows full of puffin stuffed animals, and take some time to admire some of the goods.
We probably should have done this sooner as they had some really cozy mittens, socks, and hats made from Icelandic wool, which would make a nice souvenir from the trip.
I also think they have a pretty good sense of humor and know people want the touristy things (see my Thor point above) and we even saw a collection of shot glasses that were Game of Thrones related (Game of Shots, if you must know).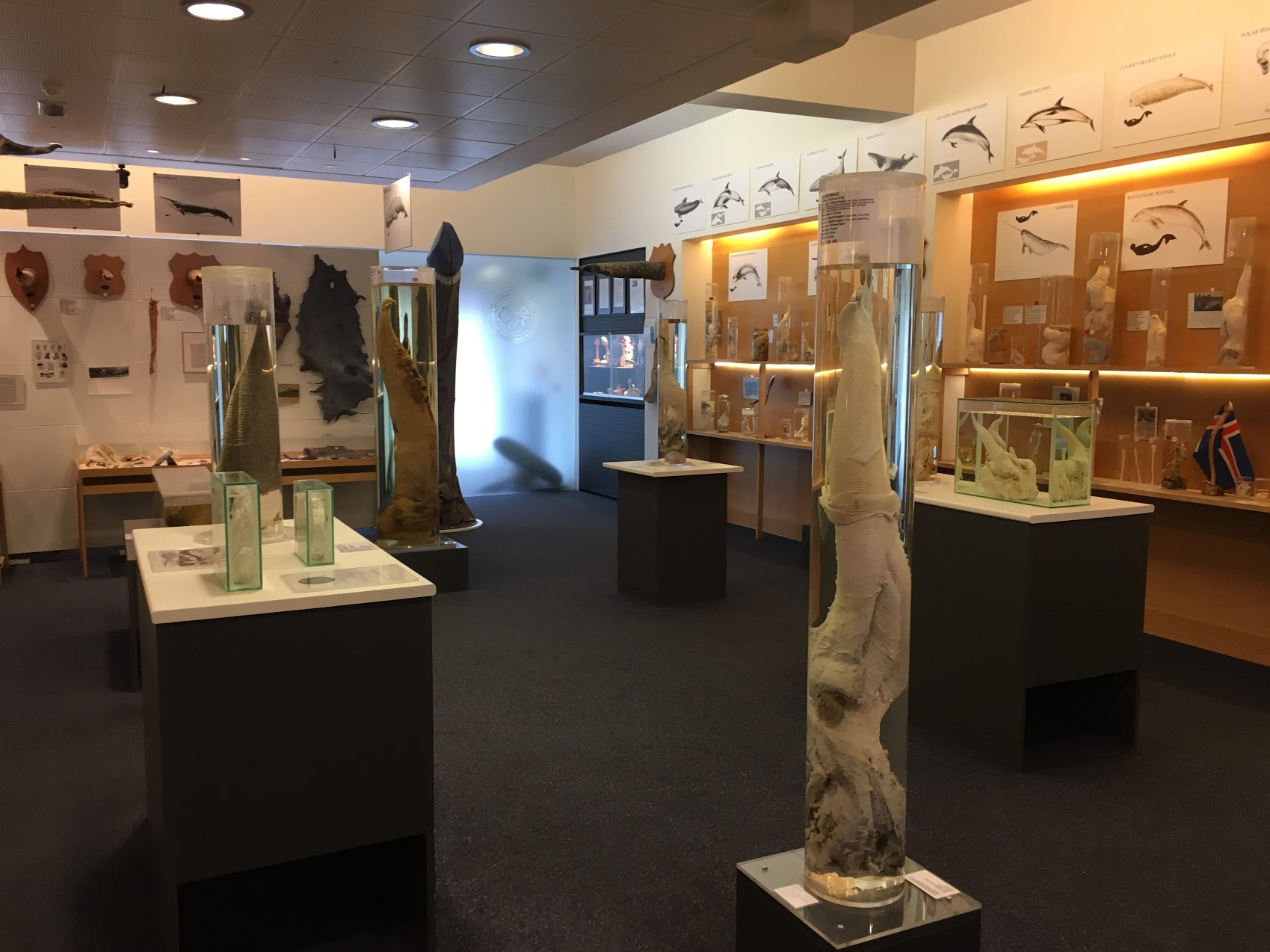 Icelandic Phallological Museum
Yep, I'm recommending you take time out of your day in Reykjavik to admire a collection of penises. To be fair, it's the world's largest collection, with about 280 specimens from whale penises to the alleged members of Icelandic elves and trolls. They do have a human one, but unfortunately the donation didn't go very well and it ended up shriveling and changing colors to a murky grey-brown color. Though, we did see several plaques of people that have already promised to donate their penises when they die.
Is it a little ridiculous? Yes. But, it's also fun and unlike anything else you'll do on the island. Make sure to grab an audio guide to hear from the creator of the museum about how his collection got started, how his wife got sick of all the penises and phallic memorabilia in the house, and how their collection grows – pun not intended?
Explore the National Gallery of Iceland
If you want to visit a more normal museum, head over to the National Gallery of Iceland, about a 20-minute walk from the Icelandic Phallological Museum. Here, you can see works of art celebrating Iceland and Icelandic artists from the 19th and 20th centuries. You'll also see international works, from Picasso, Munch, Vasarely, and more.
The gallery has three signature exhibitions and rotates out special exhibits. You can also buy a ticket that allows you entry at not only the Gallery, but the Culture House, the Asgrimur Jonsson Collection, and the Sigurjon Olafsson Museum for 2.000 ISK (roughly $16 USD).
Food tour
Hope you're hungry, it's time for your Reykjavik food tour! This two-hour evening excursion introduces you to classic Icelandic dishes and even some new, popular menu items. Try traditional fish-based dishes, the Icelandic hot dog, and even dare to try fermented shark along with some other interesting meats. We loved our tour with The Reykjavik Food Walk. The portions were a good size, the guide was friendly and informative, and we learned more about the city and culture as we ate and drank.
One stop does include a beer, otherwise drinks (outside of water) are on your own!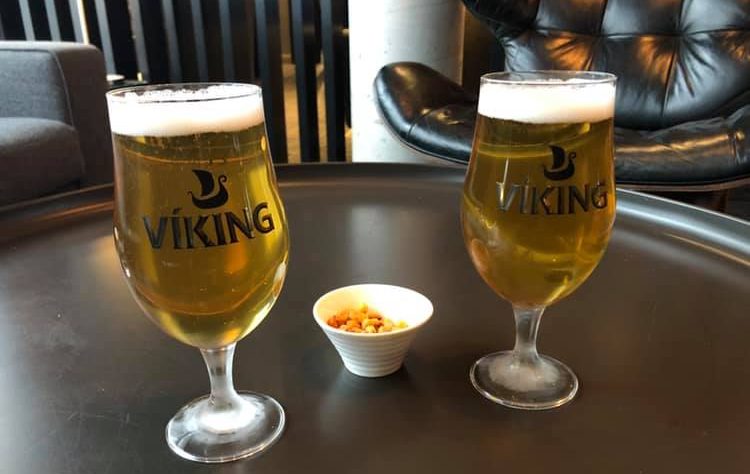 Enjoy a nightcap
End your evening with a drink, there are plenty to choose from! Hop into any bar and grab a table and enjoy some of Iceland's signature beers or spirits.
For beer, we loved Gull and Viking as they were easy drinking lagers. If you're curious, order the Black Death, made with Brennivin, a kind of schnapps. We also brought home some mini fridge bottles of Reyka vodka, which was quite tasty. You really can't go wrong when ordering at the bar.
Fun fact: Did you know that beer was outlawed in Iceland until 1989? The original 1915 prohibition banned everything, but over the years they slowly allowed wine and spirits, but beer didn't come back on the tap until almost 1990.
Like I said, even if you only have a day to explore the city there are so many cool things to do in Reykjavik that you can't possibly be bored. Everywhere we went, the people were friendly, it was easy to figure out how to navigate the city, and there are cultural experiences around every corner.
What else would you do if you had a day in Reykjavik? Tell us in the comments below or on Facebook!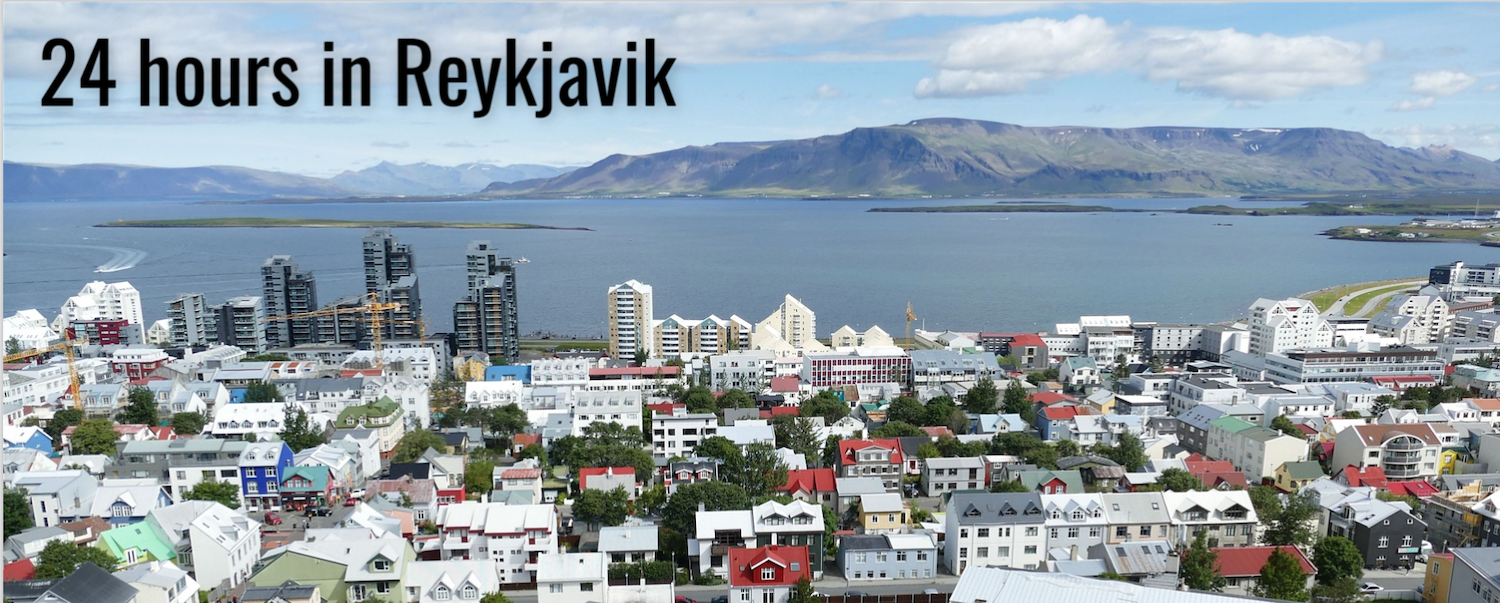 Like the post? Share it now!