With summer hiking trips just around the corner, we thought we'd highlight one of our favorite hiking destinations: Rocky Mountain National Park.
Being in Denver, we're close enough for quick day trips up to the park for some hiking, but since Estes Park is such a cute town – it's definitely a great destination for a little weekend getaway or Colorado staycation.
If you've only got a day in Estes Park, here are some things to do to see the best of the town and nearby national park!
Get your caffeine fix
Shop local and get a quality cup of environmentally-friendly coffee at Kind Coffee! Besides their delicious, fresh coffees and specialty drinks (like the milky way or caramello), you can fuel up with something off their hot eats menu for your big day of exploring Estes and Rocky Mountain National Park.
Visit Rocky Mountain National Park
I think it goes without saying that you'll be spending some time in this beautiful national park when visiting Estes Park! With plenty of hiking trails to explore, picnic areas, and wildlife watching opportunities, you can easily spend the whole day in Rocky Mountain National Park.
If visiting in the summer, get to the park early if you want any chance of finding parking. If you get a later start, don't even bother going in and being told to turn around – just head to the visitor centers and use the free shuttle service in the summer. It loops around and visits all the major trailheads.
You really can't go wrong with any of the hiking trails near Estes Park, but some of our favorites include:
Gem Lake: This easy 3.3-mile hike actually starts outside of the park and works its way into RMNP. Enjoy great views of the mountains on the switchbacks up the trail and end at a lake with with some neat rock faces and formations surrounding it.
Mills Lake: Another easy 2.65-mile trail with a lake view payoff! Easily add on Jewel Lake to make your hiking adventure more than six miles roundtrip.
Loch Vale: An almost 6-mile moderate rail that's related to Mills Lake.
Lake Haiyaha: This almost 4-mile moderate hike is a popular trail from either Bear Lake or Glacier Gorge.
Bierstadt Lake: This easy trail is located off of a smaller trailhead so parking can be harder during the busy season, but it's also not as popular as the Bear Lake or Glacier Gorge trailheads, so you can generally get lucky with parking.
Nymph, Dream, and Emerald Lakes: You can hike to each of these and then return back to your starting point, but these are such amazing trails and so easy to get to that you might as well keep trekking to see them all – and enjoy the views of the glaciers set against the lakes. These trails are classified as moderate.
Another fun way to see the park if hiking isn't your thing is to get into the spirit of our cowboy and Old West culture with a horseback riding tour of Rocky Mountain National Park! SK Horses offers great two-, four-, six-, and full-day trail rides in Estes Park.
During the summer months, take a scenic drive on the 48-mile scenic byway, Trail Ridge Road. The road climbs up to about 12,000 ft. and goes above the treeline for unparalleled views of the park and surrounding mountain ranges. Stop at the pull-offs for your photo opportunities. I recommend Rainbow Curve as it has a decent amount of parking, bathrooms, and of course, wonderful views.
As you explore the park, keep a lookout for Estes Park's wildlife locals – elk, moose, sheep, coyotes, birds, and I swear a chipmunk population of a million.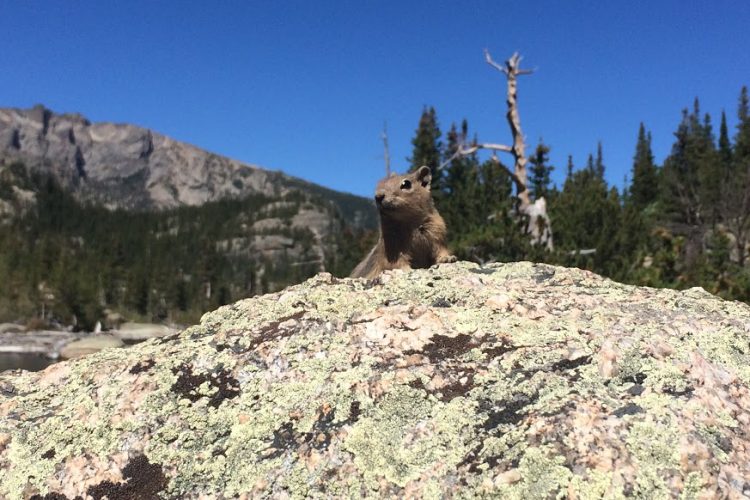 Attend an in-town event
No matter the the time of year, chances are good you can attend a festival in Estes Park and enjoy live entertainment, food, and great drinks. Though there are festivals in the winter and spring, some of our favorites and more popular Estes Park festivals happen in the summer and include:
Estes Park Scandinavian Midsummer Festival, June
Performance Park Summer Concert Series, June – September
Rooftop Rodeo, July
Estes Park Wine Festival, August
Autumn Gold Festival, September
Longs Peak Scottish Irish Highland Festival, September
Elk Fest, September or October
Pumpkins & Pilsners, October
Ride the Estes Park Aerial Tramway
During the summer, another way to enjoy panoramic views is to take the Aerial Tramway! The tram typically runs from around Memorial Day to Labor Day and is a fun ride with stellar views. It's only $14 for a round-trip ride to and from Prospect Mountain. This is especially great for families or those visiting with friends or family members that can't hike the trails but still want to see the unbelievable beautiful views of the Rocky Mountains.
Time travel
I love themed things so taking a vintage saloon photo is right up my alley. If you want a cutesy souvenir from your time in Estes Park, head to Real West Old Time Portraits on Elkhorn Avenue and snap a fun Old West-style photo.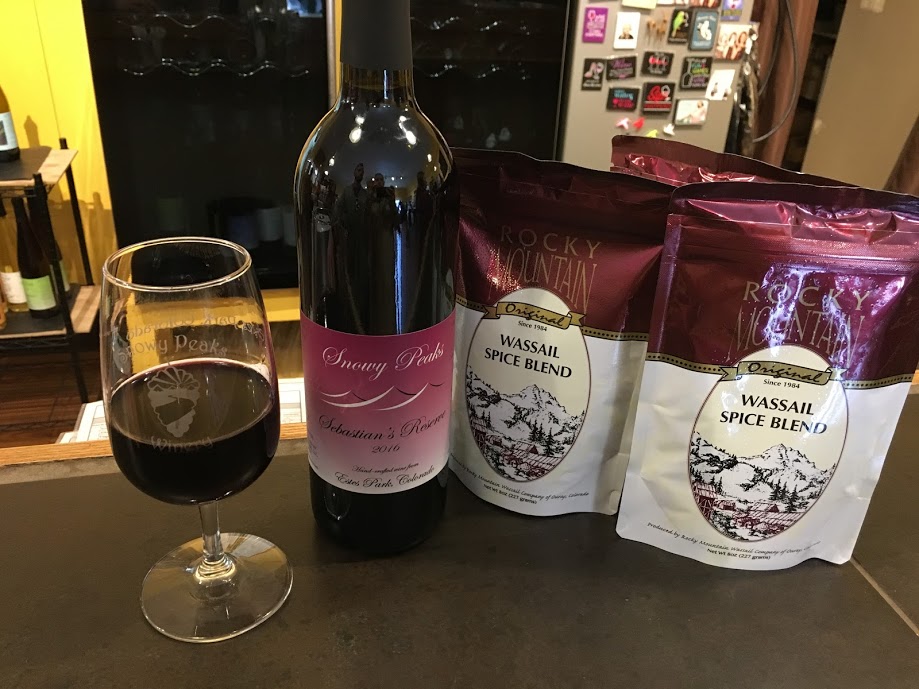 Unwind with wine at Snowy Peaks Winery
Let's "un-wine" with a glass of wine from Estes Park's Snowy Peaks Winery! During the summer, grab a glass of wine and enjoy live music from 4 – 6 p.m. on Friday nights.
Sip craft beer at Estes Park breweries
Colorado is well-known for our craft beers and Estes Park is no exception. With craft brewers like Rock Cut Brewing, Lumpy Ridge Brewing, and the Estes Park Brewery, you can't go wrong when it comes to beer in this mountain town. Get a flight at Rock Cut Brewing to really get a feel for their handcrafted brews and get to Lumpy Ridge for happy hour, every night from 5 – 7 p.m.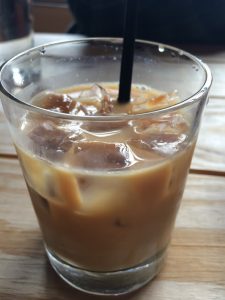 Savor a spirit at an Estes Park distillery
Need a drink with more of a kick? Head to Elkins Distilling Co. for a great cocktail or sample of whisky. The tasting room is open from noon to about 9 or 10 p.m. each day, and if you can snag a seat outside, you'll have a great view to go with your great drink.
Shopping & treat tasting
Stroll along Elkhorn Avenue and find one-of-a-kind souvenirs or pop into the candy, taffy, and fudge shops to satisfy your sweets craving. The Estes Park Christmas Shoppe is a fun one to visit, otherwise there are plenty of local shops to get a souvenir shirt, mug, or hand-crafted good. You must try the taffy and you can't visit the Rockies without swinging by the Rocky Mountain Chocolate Factory.
Dinner
For dinner, head to the Twin Owls Steakhouse for an amazing and decadent dinner. Start with the appetizer tour for two and then splurge on the elk medallions or lamb chops for a real taste of Colorado cuisine. Be sure to pair it with a wine from Colorado, too!
Haunt the hotel hallways on a ghost tour in Estes Park
Horror movie fans will love visiting the Stanley Hotel, the site of inspiration for Stephen King's The Shining, or if you're more of a comedy fan, you'll recognize the hotel from Dumb & Dumber. While you can take a historical tour of the hotel and its grounds during the day, I love the ghost tour at night! Learn about F.O. and Flora Stanley and how even today they're still making appearances in the hotel and other spooky happenings that happen around the property. Maybe you'll hear ghostly laughter on the fourth floor or maybe your tour guide had an encounter with some of the other spirits that like to stay at the hotel.
After searching for otherworldly spirits, sample some spirits at the whiskey bar at Cascades Restaurant!
For the full experience and ample time to enjoy the best things to do in Estes Park, we recommend staying for at least a weekend, but if you only have a day this list should get you started with some ideas for how to spend it.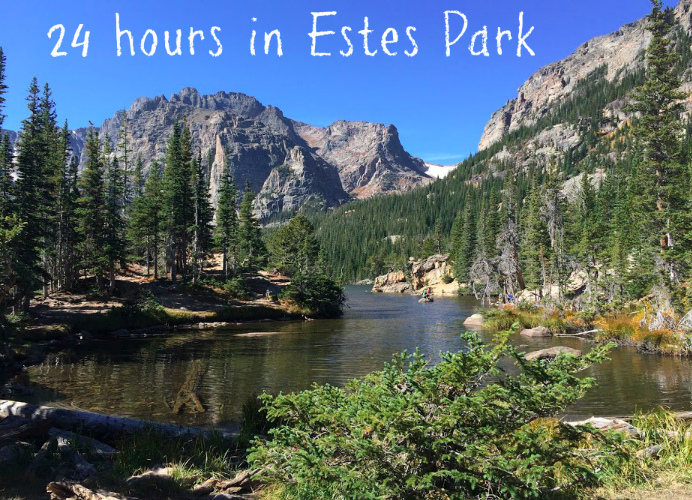 Like the post? Share it now!