Chocolate, waffles, beer, and a little statue of a boy peeing (aptly named Manneken Pis), that's what I knew about Brussels before traveling there. And I was not disappointed by any of the chocolate, waffles, beer, nor my sighting of Manneken Pis dressed up in a little suit.
Brussels is such a fun travel destination and while you may want to devote more time there, if you're tight on time or just traveling through Belgium on your way to the Netherlands, Germany, or France, you should at least plan to spend a day in Brussels.
We're breaking down what you should do if you only have 24 hours in Brussels to maximize your sightseeing, get a taste of the culture and food and drink, and have a wonderful adventure through this enchanting city in Belgium.
A one-day Brussels travel itinerary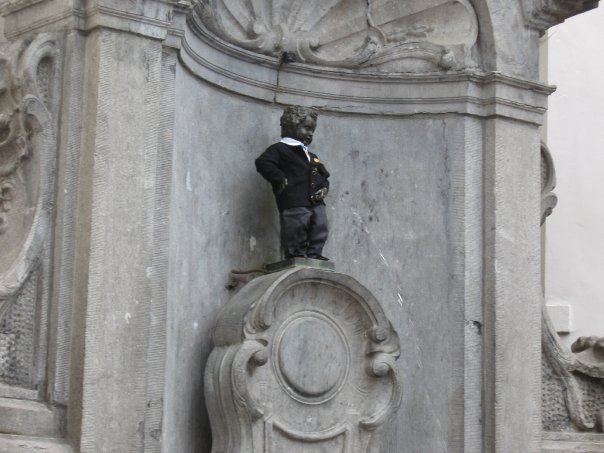 See Manneken Pis
Just a few minutes from the Grand Palace stands Manneken Pis, the two ft. tall bronze sculpture of a little boy peeing into the fountain below him. The original version dates back to 1619, which is now in the Brussels City Museum, and the current version was put in place in 1965 as he's been the victim of theft over the years. 
He's worth a visit, even just to see what outfit he's sporting that day, perhaps he's dressed as the Pope, Elvis, Santa, or Dracula. By 2016 his wardrobe had accumulated more than 950 outfits so chances are good you'll see him dressed up instead of chilling in his birthday suit. There is also Jeanneke Pis, his female counterpart. 
Grand Place/Grote Markt
Next up is a visit to the UNESCO World Heritage Site of the Grand Place or Grote Markt, the city's central square, which also has Town Hall, stunning guildhalls, and the King's House. It's a stunning square and a must-see during your one day in Brussels. You may want to time your visit in August as every two years a flower carpet made of begonias is set up that spans 79 by 253 feet.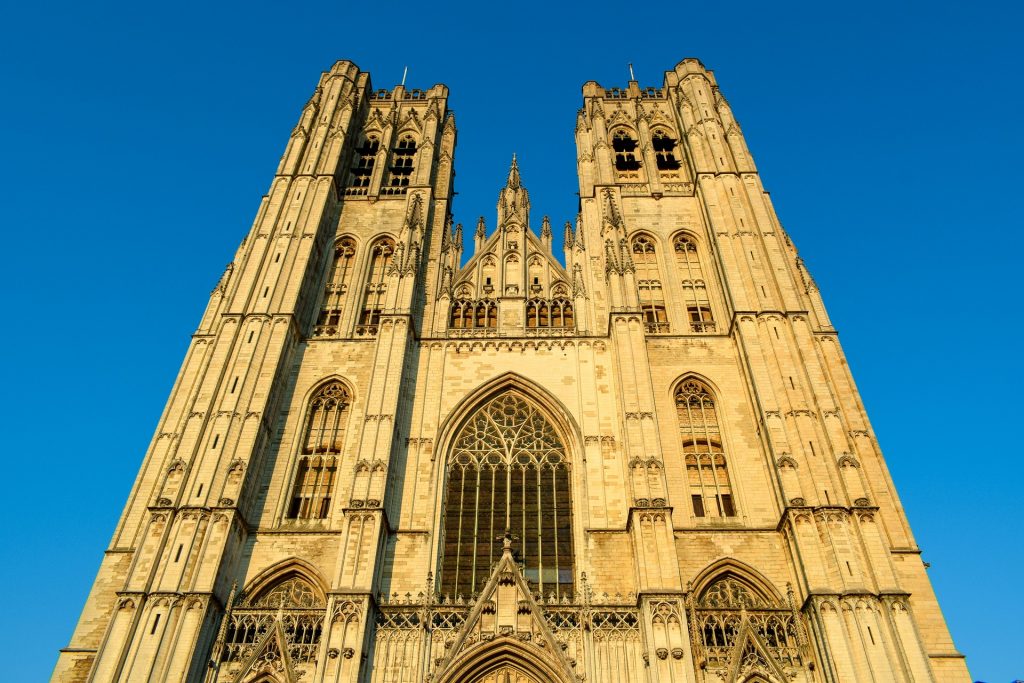 Experience the St. Michael and St. Gudula Cathedral
Take in the stunning architecture of the Brussels Cathedral, just a 10-minute walk from Grand Place. Dedicated to the patron saints of Brussels, this iconic cathedral was finished in 1519 after 300 years of construction, and like many European cathedrals it houses beautiful stained glass windows. Many also enjoy seeing the cathedral's organ that has more than 4,000 pipes. 
Get a taste of chocolate at Choco-Story Brussels
From 10 a.m. to 6 p.m. each day you can go on a chocolate discovery experience at the Choco Story Brussels museum of chocolate! Learn about the history of chocolate, how it was exported to Europe, and Belgium's own mark on chocolate-making history, as well as enjoy a demonstration and tasting. 
Visit the Atomium
Stop for lunch at one of Brussels' must-see attractions, the Atomium! Not only is there a restaurant inside this one-of-a-kind structure, modeled after a gigantic atom, but there's also a viewing platform giving you a panoramic view of the city below. It was built for the World Fair in 1958 (Expo 58) and wasn't meant to live much past the event but ended up becoming a popular sightseeing spot. 
See the Galeries Royales Saint-Hubert
Walk off your lunch by checking out the Galeries Royales Saint-Hubert, a gorgeous shopping arcade with the famous glass ceiling you'll see all over Instagram. There are also great chocolate shops if you need to pick up a souvenir or two during your day in Brussels.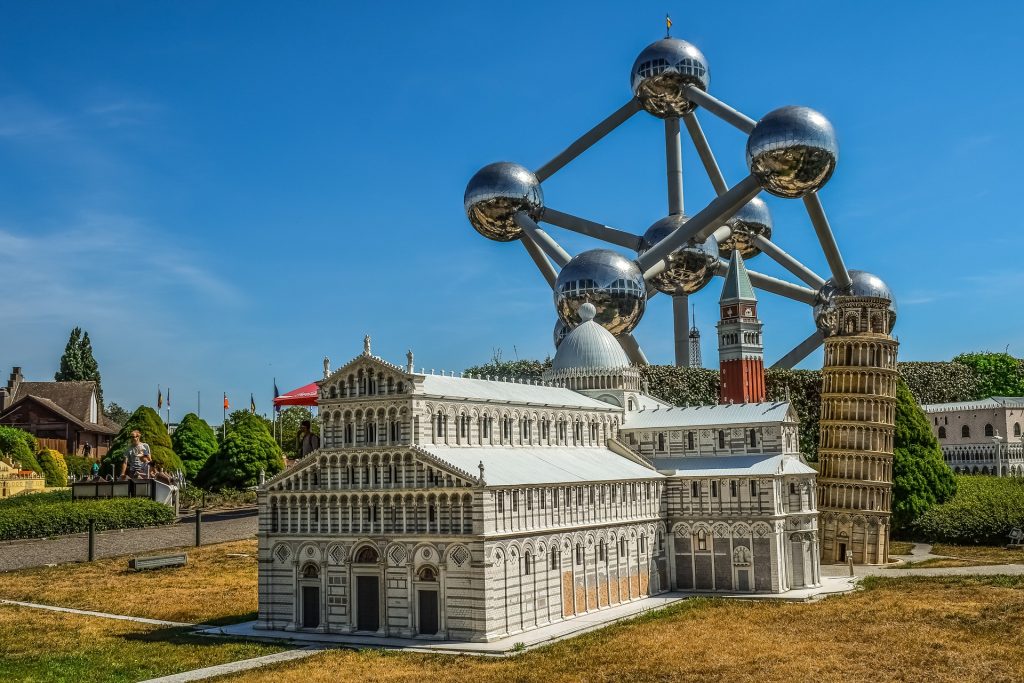 Travel around Mini-Europe
Continue your afternoon stroll over at Mini-Europe, a miniature park that's filled with impressive and detailed reproductions of famous European monuments and structures, like the Eiffel Tower, Big Ben, the Acropolis, the Trevi Fountain, and more. Everything is scaled down to 1/25 of its original size and the park is very interactive – and family-friendly. You can feel like you've seen all of Europe right from Brussels!
Book a beer and chocolate tour
Spend your afternoon sampling the best chocolate and beers Brussels has to offer on a guided beer and chocolate tour. Sample Abbey beers, lambics, Belgian IPAs, double browns, and other Belgian brews on this beer tour. Your guide will also share the history of Brussels and Belgium as you make your way between chocolate shops and pubs. 
Check out Mont des Arts
Once you've had your fill of bubbles and sweets, enjoy a leisurely stroll through the beautiful Mont des Arts park and public garden. It has wonderful views of the city, amazing architecture, and is a great place to snap some pics of your Brussels adventure.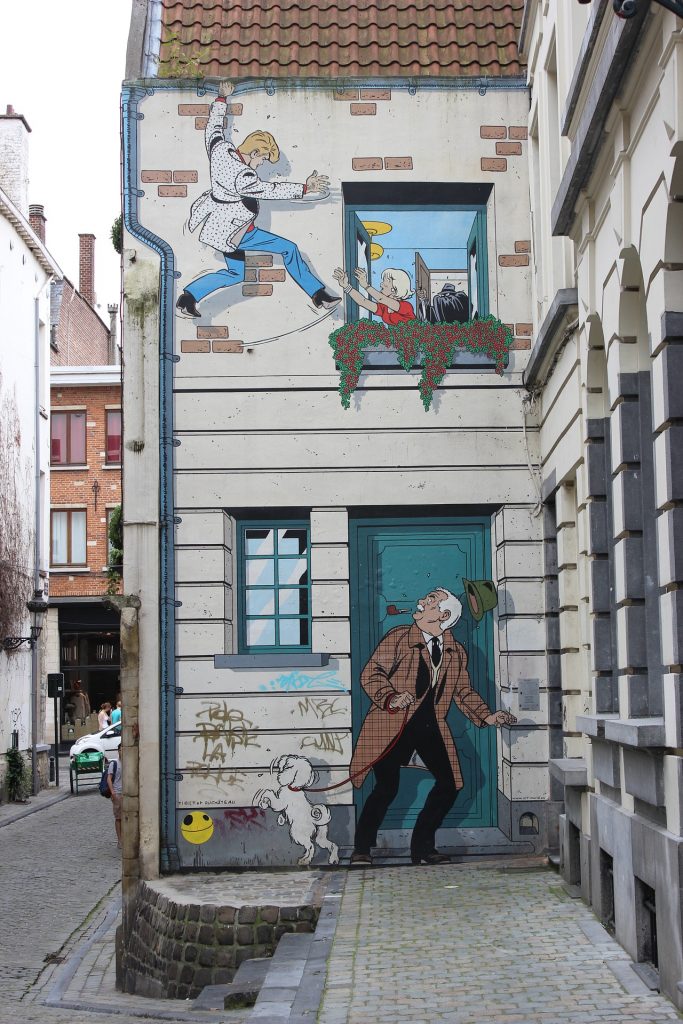 Belgian Comic Strip Centre
Belgium has more comic strip artists per square kilometer than any country in the world and these artists are the ones who gave us The Smurfs and Tintin! Comic books are a big cultural phenomenon in Belgium and in Brussels you'll find more than 50 murals dedicated to characters created here. There is also a museum if you want a guided and informative experience, otherwise a simple stroll along the Comic Strip Walk will often suffice. 
Late night snacks
Don't choose between savory or sweet with a late night snack stop! First, treat yourself to a cone full of fries, served with mayo, and then satisfy your sweet tooth with a delicious Belgian waffle covered in chocolate and fresh fruit. There's no better way to end your one-day adventure in Brussels! 
Did we miss anything from our 24 hours in Brussels travel itinerary? Tell us in the comments below or give us a shout on Twitter!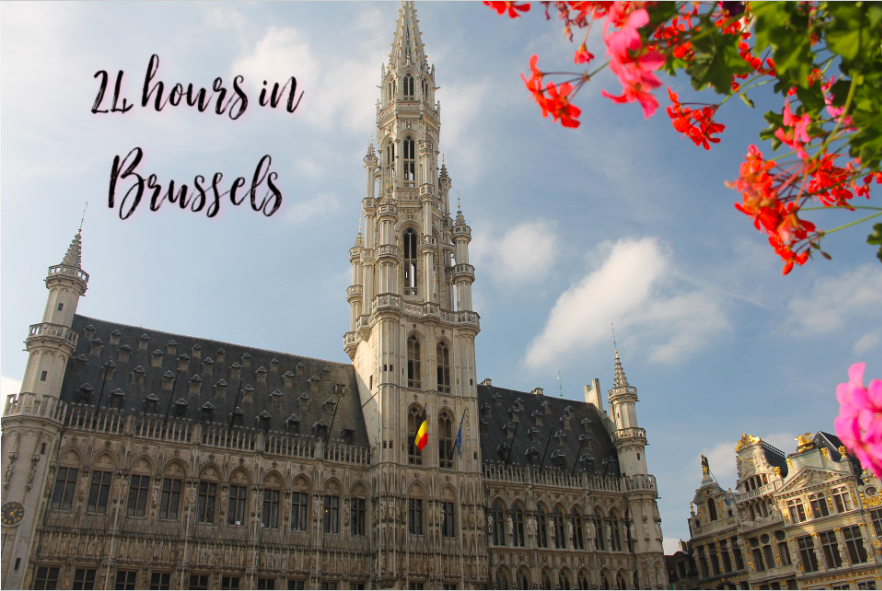 Like the post? Share it now!