Only have a day to spend in the romantic city of Verona? No problem! This Italian city is known as the setting for Romeo & Juliet and offers plenty of charm on its own outside of the two star-crossed lovers. From beautiful Italian architecture to hidden alleys with fantastic restaurants and gelaterias, there's plenty to enjoy in Verona.
At about an hour and a half away from Venice, Verona makes a great day trip when in the Veneto region or an ideal stop for an overnight stay as you make your way toward Venice. We enjoyed a delightful day of exploration there and if you only have one day there, make it count with our suggestions of things to do in Verona!
A one-day Verona itinerary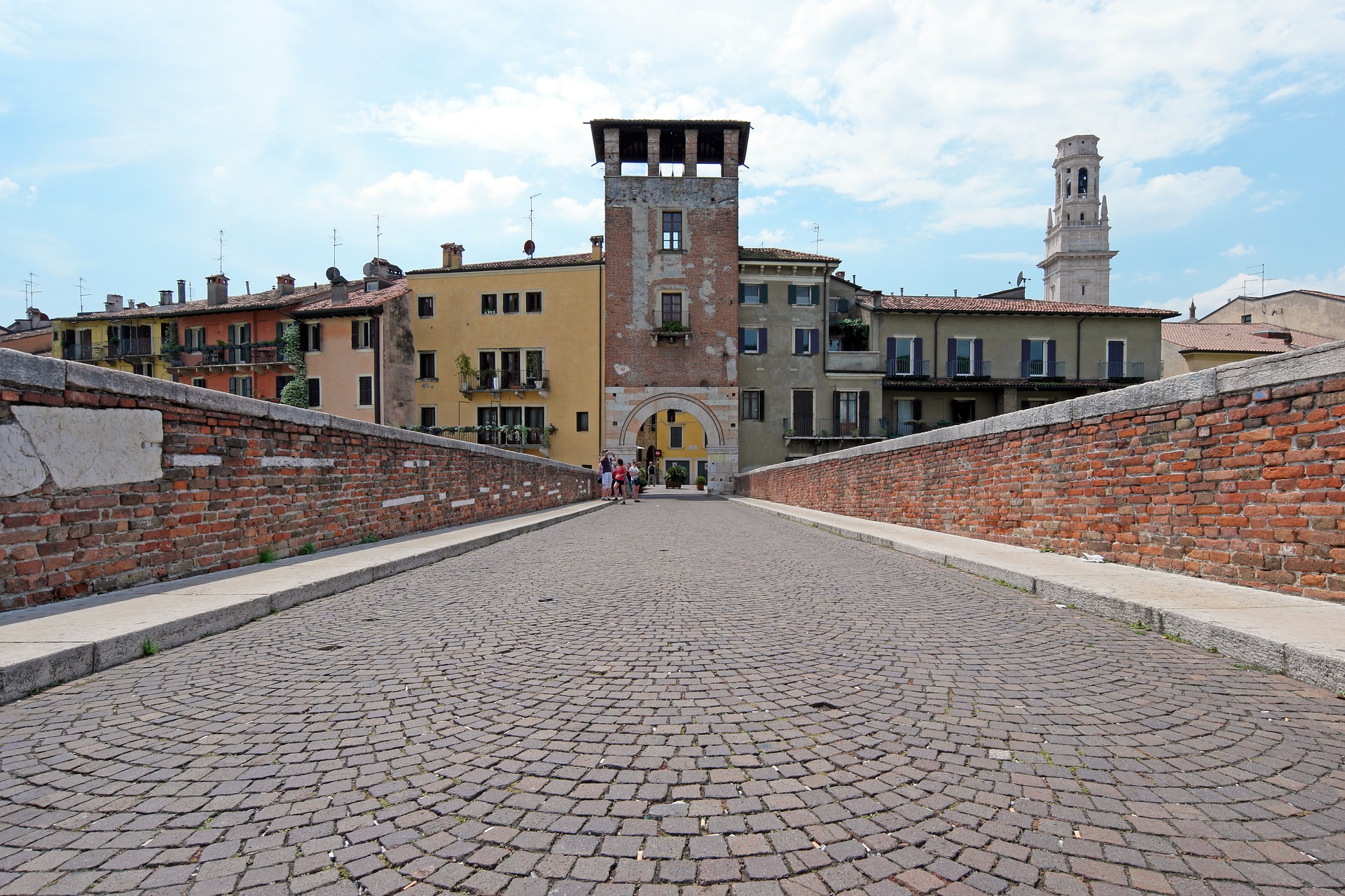 Walk across Ponte Pietra
Cross the Roman-era bridge and see the city come into view; a perfect stop for a Verona photo opp! It holds the title of oldest bridge in Verona as it was completed in 100 BC. It's a great introduction to this charming Italian city.
Step inside the Verona Cathedral
After crossing the bridge, stop at the Verona Cathedral, or Cattedrale Santa Maria Matricolare, built in the 12th century. This impressive church is home to a painting by Titian, "The Assumption of the Virgin" and is dedicated to the Blessed Virgin Mary.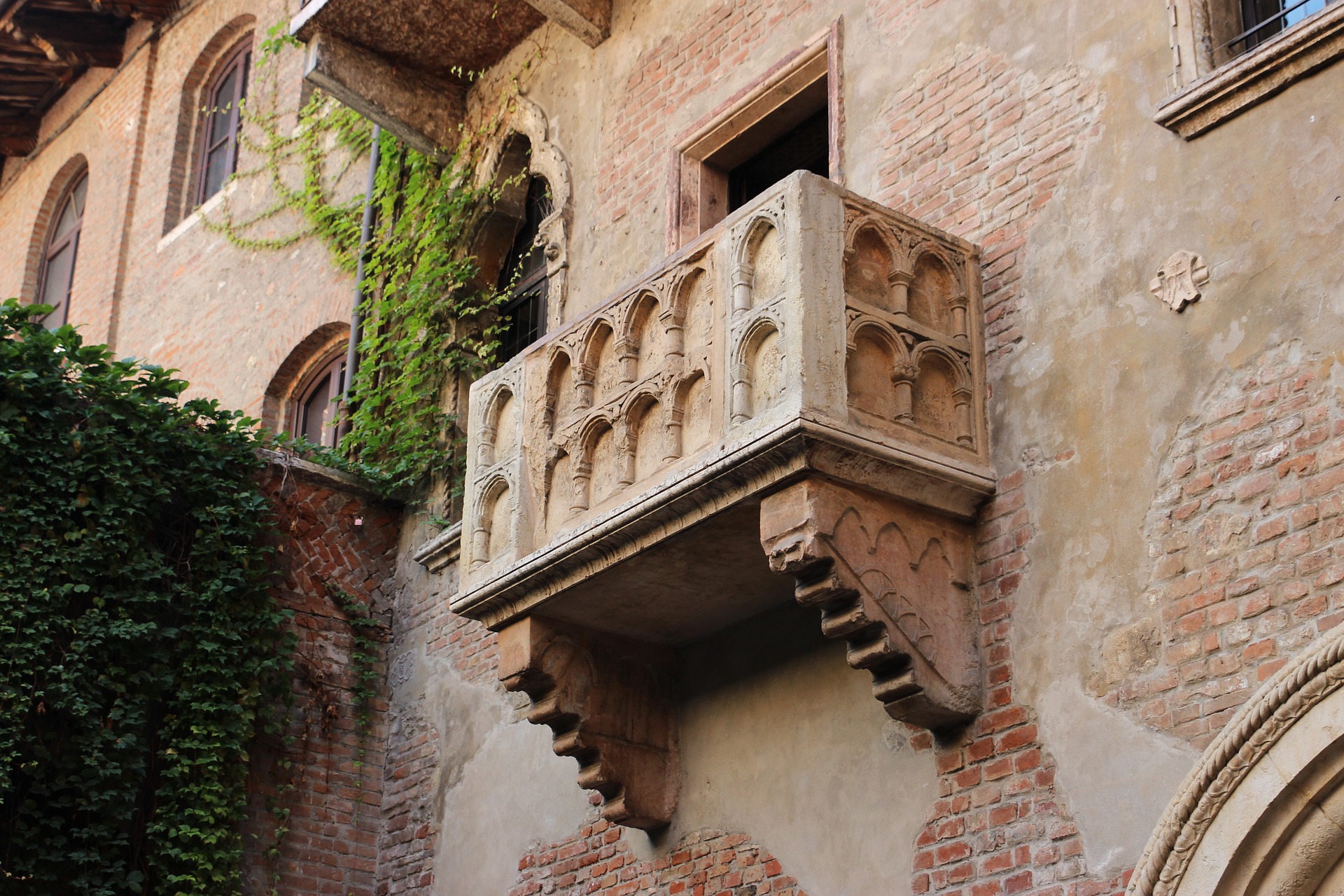 Follow the Romeo and Juliet trail
Discover Shakespeare in Verona as you visit two iconic sites on your own Romeo and Juliet trail. See the casa di Romeo and casa di Giulietta and her balcony as you make your way further into the city. Juliet's House is from the 14th century and the little plaza area in front of her balcony is always packed with people paying tribute to her and love. Snap a pic of her iconic balcony and push your way back through the crowds.
Romeo's house: Via Arche Scaligere, 2, 37121 Verona VR, Italy
Juliet's house: Via Cappello, 23, 37121 Verona VR, Italy
Stroll Piazza dei Signori
See the statue of Dante in this gigantic and vibrant plaza and snap some pics. This popular plaza has a few landmarks and buildings to check out: Palazzo della Ragione, Palazzo del Capitano, and Loggia del Consiglio. Near the Palazzo del Capitano, take a closer look at the monumental graves of the Lords of the city close to the S. Maria Antica Church.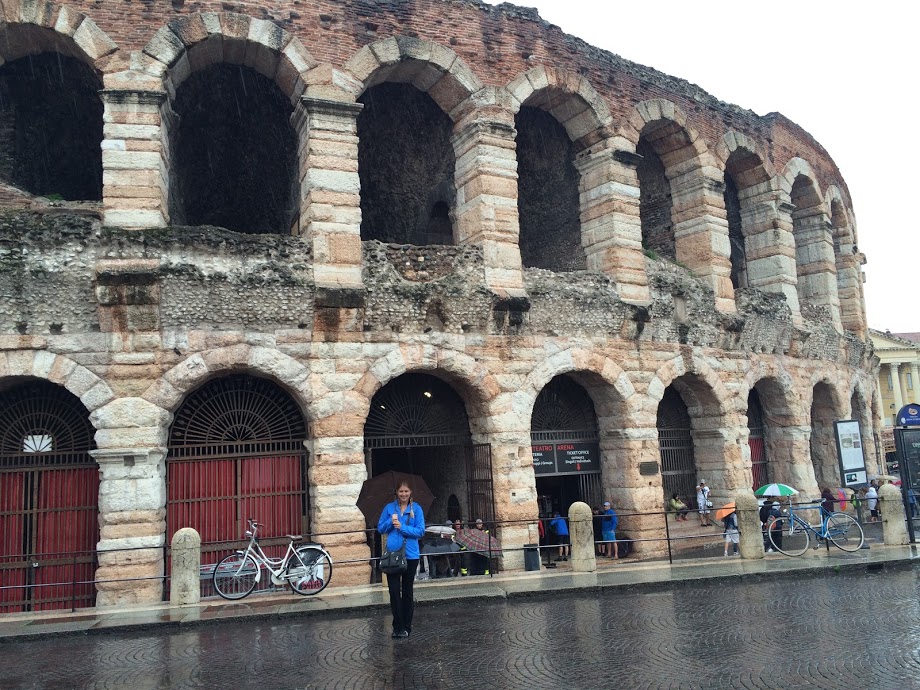 Visit Arena di Verona
Like a mini version of the Coliseum, be sure to walk around the impressive Arena di Verona! The Roman amphitheater is from the first century and like it shows in the Lizzie McGuire Movie, this arena does host concerts and other live performances throughout the year.
Stop for lunch
It's time for a lunch break! Dig into traditional pasta dishes or pizza or try a variety of flavors by ordering a few antipasto plates and going lighter on lunch.
Best places for lunch in Verona:
La Botega della Gina: Great for affordable and delicious pasta dishes. The restaurant is small but you can take your food to go! The menu is simple but every dish is fantastic and freshly made. Please note that they're closed on Mondays.
Gusto Piadine e Panuozzi: In the mood for affordable pizza? This is your place! They also offer a great selection of sandwiches if you want something portable.
Osteria Macafame: This local favorite sticks to traditions (meaning no tourist menu) and has a great menu for lunch – especially if you're looking to try some regional and authentic dishes.
Pizzeria Tutti Gusti: Another fantastic option for flavorful pizza! It's also affordable for all that get you get and definitely leaves you full and happy.

Visit Castelvecchio & Castelvecchio Bridge
Make your way toward the Adige River and visit the Museo di Castelvecchio (literally translated to old castle). Located inside a 14th-century castle, this museum has a great collection of religious paintings and sculptures as well as military artifacts from the Middle Ages.
Along the Adige River, the Museo di Castelvecchio, in a 14th-century fortified castle, houses paintings, sculptures and military weapons from the Middle Ages. After your visit to the museum, be sure to take a little stroll on the bridge too!
Tour Basilica di San Zeno Maggiore
See the 13th-century frescoes and Biblical stories on the medieval doors of this beautiful Verona church. The basilica was rebuilt in 117 after the earthquake and some of its most popular features include: the "Wheel of Fortune" rose window, the bronze doors, the bell tower, and the Abbey Tower. A standard ticket is only €2.50 or buy a multi-visit card to all the churches in Verona for only €6!
Treat yourself to gelato
It's time for a classic Italian indulgence: Gelato! There are many little shops lining the streets or near the bigger piazzas, so it's easy to find a spot to grab a little cone of this delicious ice cream.
Discover Porta Borsari
Find the gate and entrance to the city at Porta Borsari. Imagine walking through the white limestone gate back when it was built in the first century BC! Check out the two arches and the two levels of arched windows. It's quite a sight and often overlooked when taking a tour of Verona!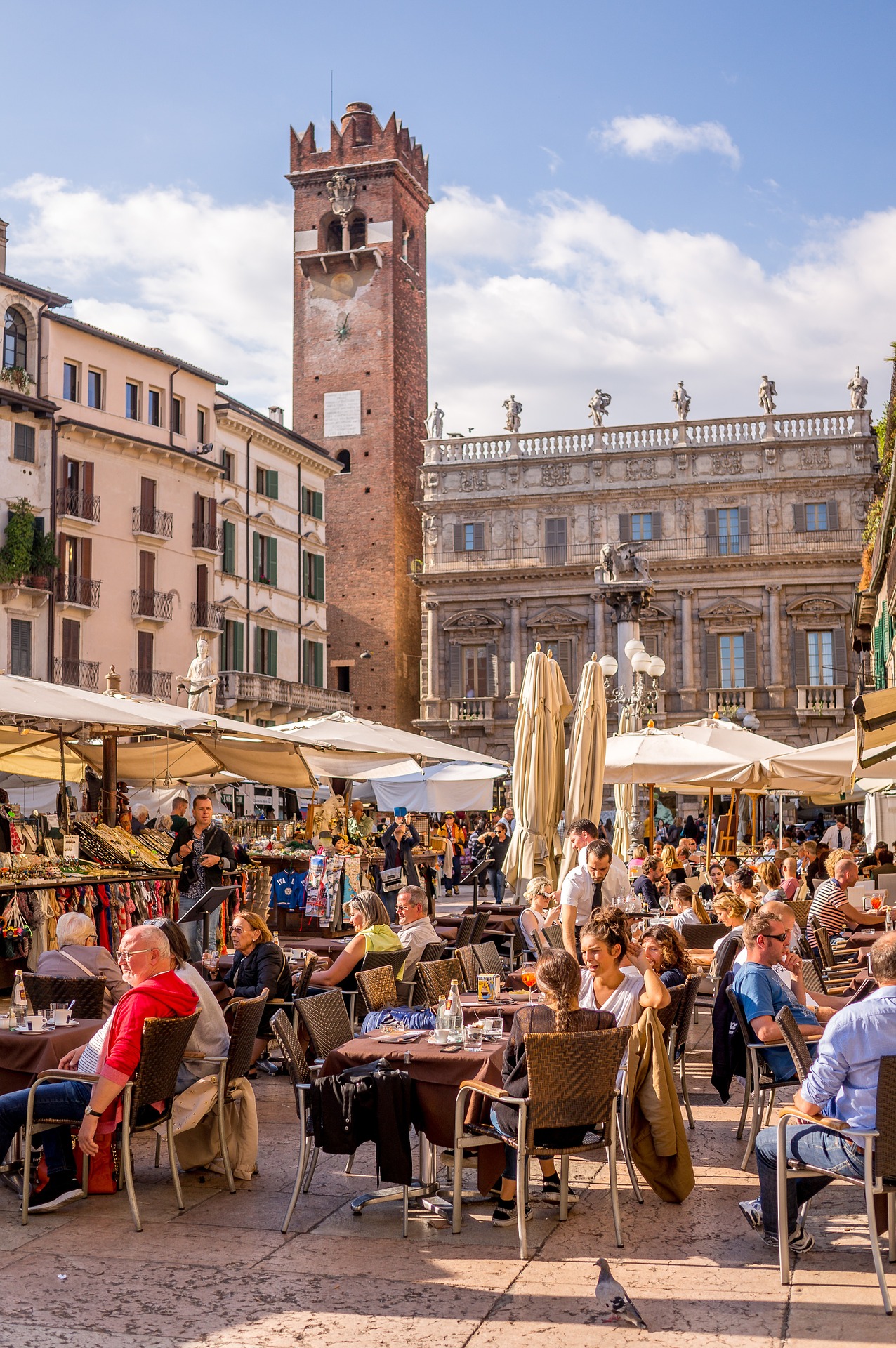 Walk around Piazza delle Erbe
Check out this stunning plaza as it lights up for the evening and tip your head back to take in the Torre dei Lamberti tower. This tower was built in 1172 and has attracted many to Verona's main plaza. You can also find a produce market here, or simply enjoy la vita bella as you walk around the piazza.
Have a decadent dinner
While Verona isn't a coastal city, it's near enough to the coast that you're sure to find exquisite seafood dishes. Or, you could make a repeat of lunch and opt for pizza or pasta again. I don't think there is any wrong choice when it comes to ordering food in Italy.
Best Verona restaurants for dinner:
Cangrande Ristorante e Enoteca: This wine bar and restaurant is ideal for those wanting to enjoy perfect pours of Italian wine complemented by authentic dishes. The service is phenomenal as they want you to have a wonderful dining experience and understand everything on the menu. Both the wine menu and dinner menu are excellent.
Ristorante Pizzeria Nastro Azzurro: Though the name tells you they specialize in pizza, they also have a great variety of pasta dishes in mouthwatering sauces. They also have some set menus, like the seafood or truffle menus and have quality wines.
Trattoria dal Taio: The setting and atmosphere alone are worth the visit, but they follow their unique setting with an equally interesting and good menu. They offer a nice selection of wines to go with your dinner as well. The restaurant is a bit outside of the city center – about an eight-minute taxi ride.
What are your favorite things to do in Verona? Tell us in the comments or on Twitter!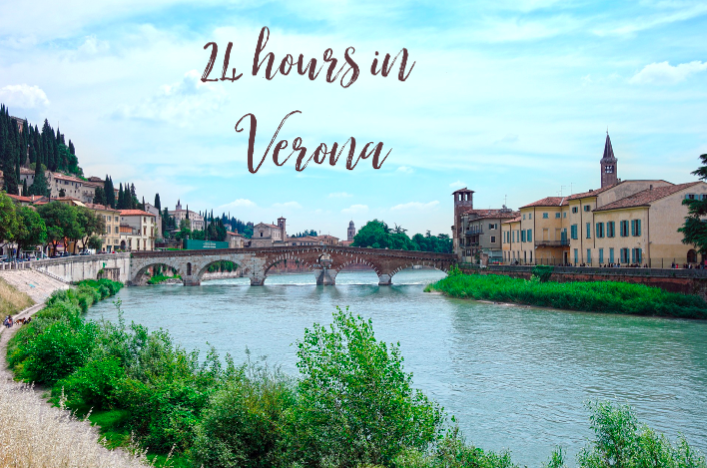 Like the post? Share it now!