Planning a trip to Scotland but think you'll only have a day in the capital? No problem! You can still get the highlights of Edinburgh in 24 hours!
Comprising a medieval Old Town and fun New Town, Edinburgh is a must-see travel destination. The city has famous attractions, a deep history, a lively pub culture, complete with Scotch whisky, and a seemingly unending list of places to snap wonderful travel pics. 
It's easy, even in just a day, to dive deep into Scotland's history and culture and check off some of the most popular things to do in Edinburgh. From visiting Edinburgh Castle to walking the graveyards and hearing about hauntings, there are so many exciting experiences waiting for you in Edinburgh. 
If you only have a day in Edinburgh, learn how to make the most of it with our 24 hours in Edinburgh travel guide!
A one-day Edinburgh travel itinerary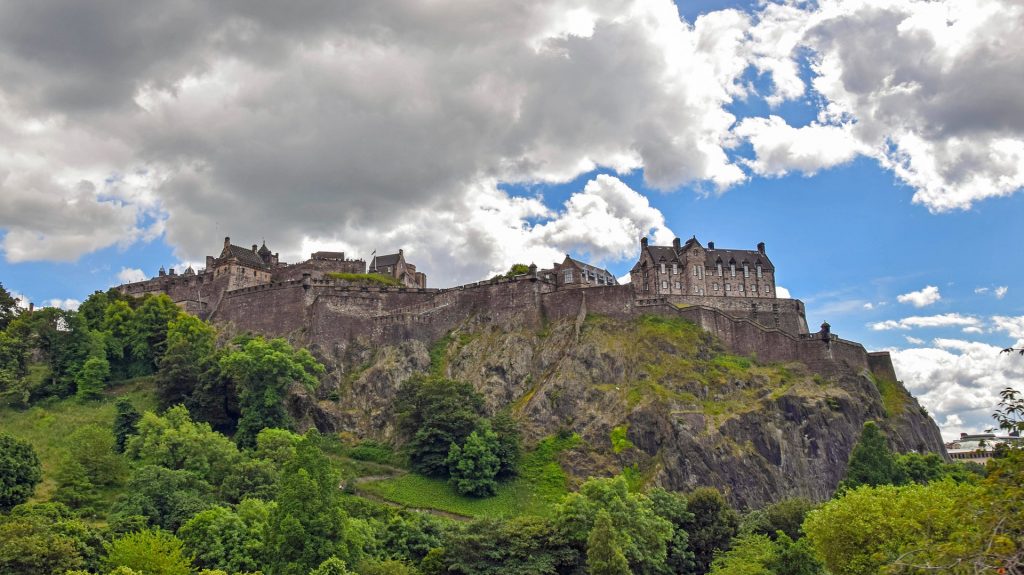 Breakfast
Start your day off with a bang, I mean a banger, and some toast, baked beans, an egg, black pudding, potatoes, and bacon with a full breakfast! You've got a lot of walking and exploring ahead of you to get the most out of your 24 hours in Edinburgh, so fuel up and get caffeinated!
Popular spots for breakfast in Edinburgh include:
Loudons
Roseleaf
The Pantry
Hula Juice Bar & Eatery
The Bluebird Cafe
Urban Angel
Grams
Princes Street Gardens
After a good, big breakfast, it's time to start your adventure in Edinburgh with a walk in the Princes Street Gardens. Nestled below Edinburgh Castle, this park is known for its beautiful foliage and floral displays, views of the Scott Monument, and as the separating line between Old Town and New Town. It dates back to 1771 and is a neat introduction to your day in Edinburgh.
Whisky tasting at the Scotch Whisky Experience
Yes, it'll be a bit early to sample some whisky, but remember, it's always 5 o'clock somewhere and you cannot visit Edinburgh without trying some authentic Scotch whisky!
Book the skip the line tickets so you have a timed entry and learn how the whisky is distilled, take a ride in a whisky barrel, and of course sample a dram or two of their whiskies – in a souvenir, take-home glass!
Edinburgh Castle
After tasting some of Scotland's signature beverage, it's time to see Edinburgh's signature tourist attraction: Edinburgh Castle!
Dating back to the 12th century, this impressive castle houses the Crown Jewels, the Stone of Destiny, has the Great Hall, and provides a stunning view of Edinburgh as the castle towers over the city. As you walk away, listen for the bell that sounds at 1 p.m. every day!
Lunch at Elephant House
After going back in time and marveling at the historic artifacts within Edinburgh Castle, it's time to head back into modern day Edinburgh and get some lunch! Any Harry Potter fan will want to stop at the Elephant House, where it's said J.K. Rowling wrote parts of the series. Get a cup of coffee to warm up and get energized and dig into some tasty snacks.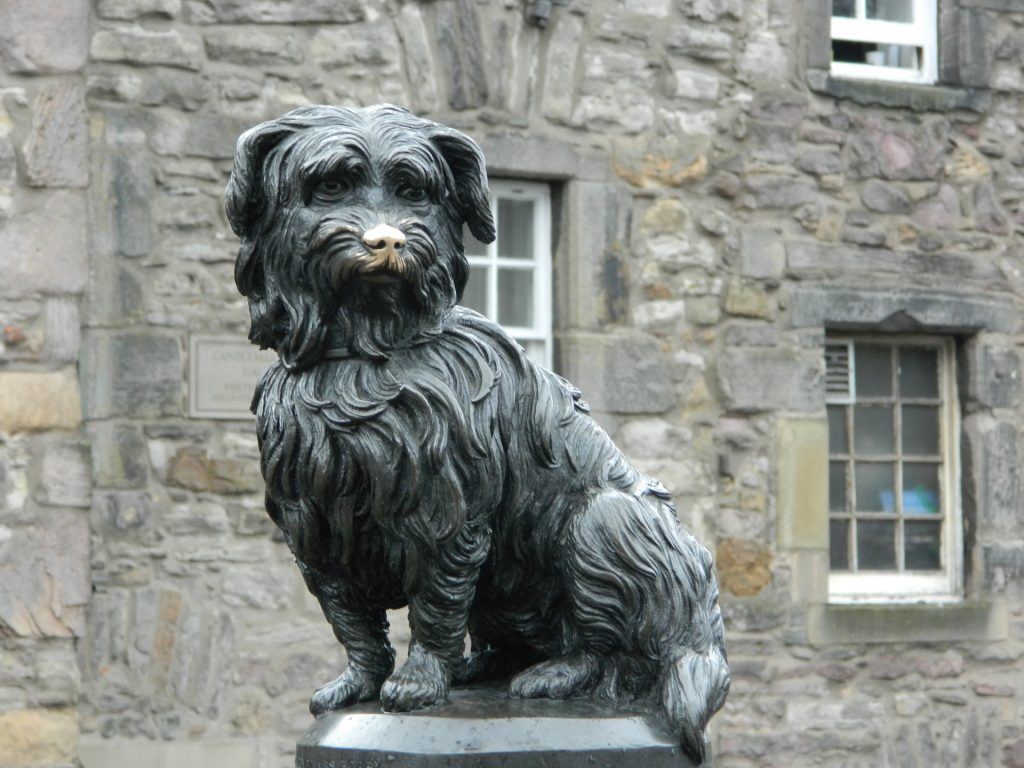 Greyfriars Bobby & Greyfriars Kirkyard
After your lunch, where you obviously got your idea for a Harry Potter-esque book series, walk a hundred yards and check out the statue of the little Skye terrier, Greyfriars Bobby. Snap a pic of this beloved pet, who guarded his owner's grave for 14 years, and then head into Greyfriars Kirkyard! 
This cemetery may also give you inspiration just like it did for J.K. Rowling, at least in terms of character names! See if you can spot the headstones sporting names that made it into the series. The Kirkyard is also supposedly haunted if you're up for a little ghost hunting in Edinburgh!
Walk the Royal Mile
After a filling lunch and a chilling experience in the cemetery, it's time to walk the famous Royal Mile. The mile stretches from Edinburgh Castle to the Palace of Holyroodhouse and stops along the way include St. Giles' Cathedral, the many statues and closes, and the opportunity to listen to some live bagpipe music by locals. 
Palace of Holyroodhouse
At the end of the Royal Mile stands the Palace of Holyroodhouse which is where your next Edinburgh experience is set! From April 1 – October 31, the last entry is at 4:30 p.m., so be sure to get there on time!
The Palace is the Queen's official residence when she is in Scotland and has ties to Mary, Queen of Scots and Bonnie Prince Charlie. Explore the galleries, see the historic treasures, and visit the state apartments, throne room, great gallery, and the palace gardens.
Check out Holyrood Abbey, right behind the palace, which was built in the early 1100s, but today makes for unique photos with its crumbling structure and ruins. 
Opposite the Palace is the Scottish Parliament and worth a stop outside to at least photograph it.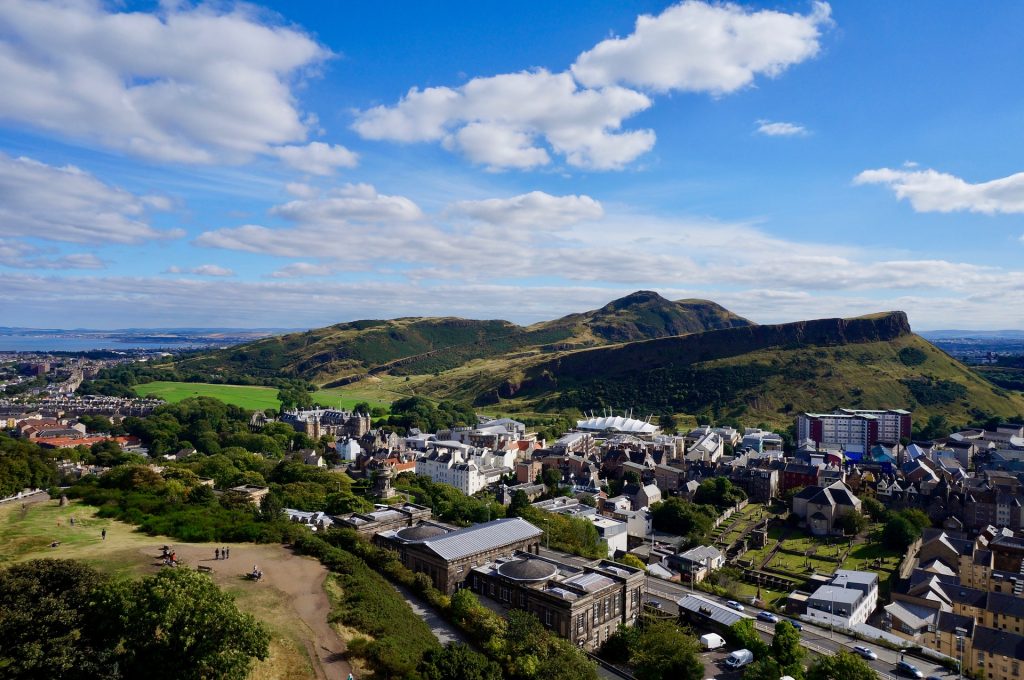 Climb Arthur's Seat
After exploring the royal residence, it's time to make room for dinner by climbing Arthur's Seat for amazing panoramic views of Edinburgh. It's worth the trek up the volcano, which hasn't erupted in more than 350 million years, for the unbelievable view of the city.
Dinner
Head back down into the city and find a great pub or restaurant for dinner. Save some room for authentic dishes like:
Haggis
Neeps and tatties
Scottish salmon
Scotch broth
Bangers and mash
Black pudding
Scotch pie
Ghost tour of Edinburgh
Discover the darker side of Edinburgh on the Hidden and Haunted ghost tour! Designed for adults only, this ghost tour is not only unsettling with the tales it tells, but you also go underground into the Blair Street Underground Vaults. Hear about the sinister characters lurking in Edinburgh's shadows, the horrific ends unsuspecting victims met, and the disturbing activities of tormented souls. 
The Grassmarket
Imbibe in some spirits as you digest the ghost stories of Edinburgh by checking out the pubs and bars in the Grassmarket area. Some warm whisky might be just the thing to get rid of the goosebumps and chills you felt below ground and end your day in Edinburgh!
It's certainly a busy day but it's a great teaser of all the fun things to do in Edinburgh and should make you want to plan a return trip, hopefully for more than a day this time!
Did we miss anything from our 24 hours in Edinburgh travel guide? Tell us in the comments below or on Facebook!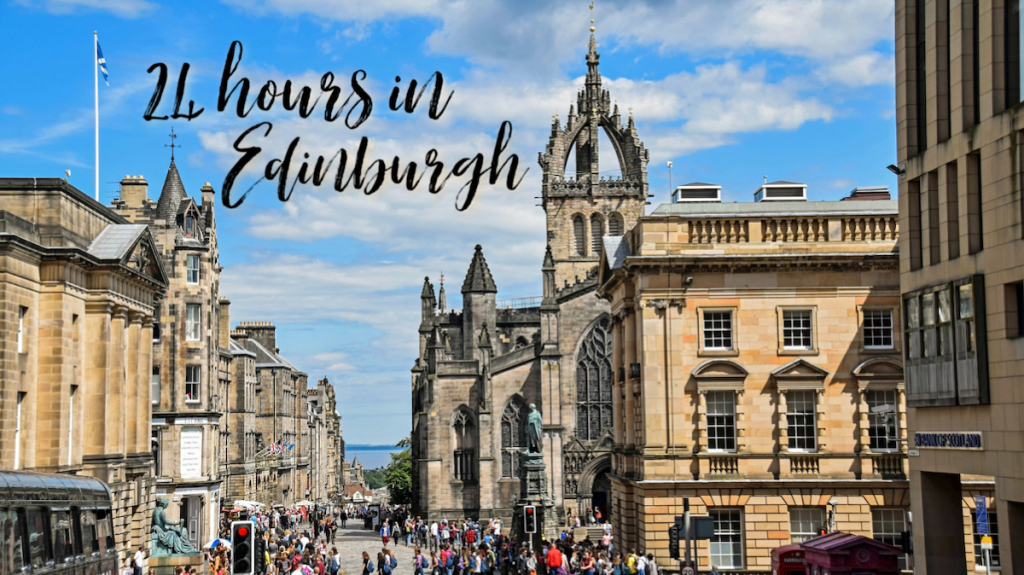 Like the post? Share it now!