London is a popular travel destination but exploring the city doesn't have to drain your travel savings account. There are plenty of free things to do in London, many of which are the must-dos on any sightseeing adventure.
London always has something on and there's always something to do, see, or eat and drink. I've always done London as part of a bigger Europe trip so I like being able to save some money for the next leg of my journey and not turning all my travel funds into pounds.
Fortunately, London has plenty of free or affordable activities to add to your itinerary to keep you busy and keep your money in your pockets.
If you want to tour London on the cheap but still see the major sights and get those iconic tourist pics for the 'gram, then here are the things you'll want to add to your London travel itinerary.
Top 14 free things to do in London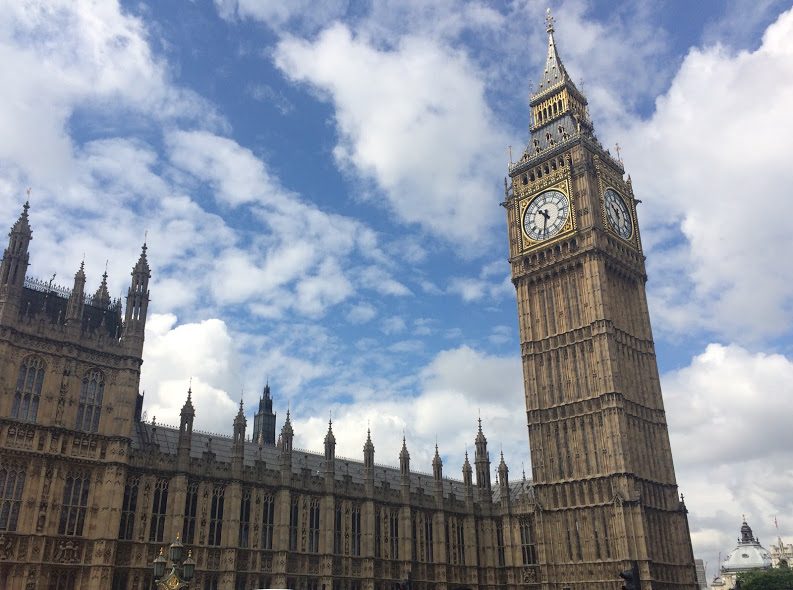 1. See the major tourist sites
Though it will cost something to get inside, you can still stop by for free for a photo opp at the world-famous tourist attractions in London, like:
Big Ben
Westminster Abbey
The London Eye
Houses of Parliament
Buckingham Palace
St. Paul's Cathedral
The Globe Theatre
The Royal National Theatre
The Tate Modern
The Tower of London
Tower Bridge
London Bridge
Millennium Bridge
If you want to see a few of these in one go, opt for a walk along the South Bank of the River Thames where you'll see Big Ben, Westminster Abbey, the London Eye, the Royal National Theatre, Oxo Tower, Tate Modern, the Globe Theatre, the Millenium Bridge, and can then cross the river to get to St. Paul's Cathedral – all in one easy to follow route!
2. Enjoy the parks
Do as the locals do and take a stroll in the park, soak up the sun (when it's actually shining), or even have a picnic in the park. There are some great green escapes right in the city, like Hyde Park, St. James Park, Regent's Park, and Greenwich Park.
I love Hyde Park as it's easy to check off as you do your royal sightseeing tour of London, but Greenwich Park has a great view of the city from the top of the hill.
3. Get some colors in your photos
London is well-known for its foggy and rainy weather, but that doesn't mean you can't find some cool colors in the city! Head over to Notting Hill for some pastel hues (and maybe another 'Hugh' sighting) in your travel pics and to see this charming neighborhood of London, filled with vintage charm and fashionable shops and restaurants.
Another option is to visit the famous Churchill Arms and see the pub's blooming flower displays. The pub spends £25,000 per year on their floral facade, and during Christmas, put up 90 Christmas trees! Definitely a must-see in London!
4. Get that signature picture at Abbey Road
Grab your best mates and take a walk across the famous Beatles' crosswalk on Abbey Road. It's a bit out of the way, but a must-do in London for any Beatles fan. Once you've gotten your in-motion snap, be sure to walk down Grove End Road to Abbey Road Studios. See lyrics and graffiti surrounding the studio's gate and take your pics of where the music was made – also free!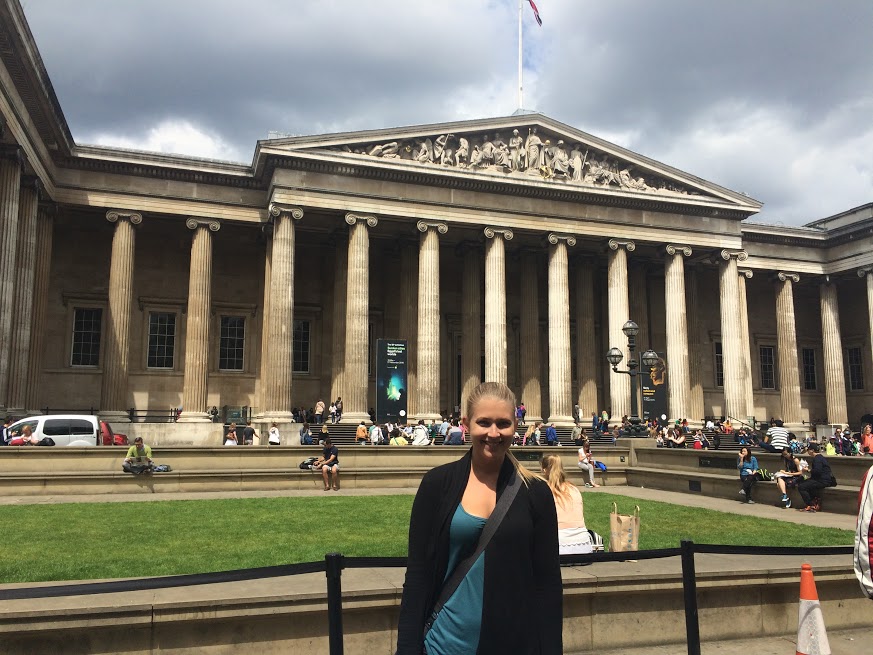 5. Visit the British Museum
While I was disappointed Evelyn and Rick O'Connell were not running away from mummies at the British Museum, I was thoroughly impressed with the Egyptian collection they had, as well as other unique exhibits from around the globe, such as Rome, Greece, Asia, the Americas, and the Middle East. A can't-miss piece is the Rosetta Stone!
There are about 80,000 objects on display at a time, which is only 1% of the museum's total collection. The museum is open every day from 10 a.m. to 5:30 p.m., or until 8:30 p.m. on Fridays.
6. Tour the National Gallery
Another free indoor activity is spending some time checking out the works of art housed inside the National Gallery, by artists the likes of van Gogh, Renoir, da Vinci, and Michelangelo. Most go to see the masterpieces from the Renaissance. The gallery is open every day, minus Christmas and New Year's, and is completely free to visit! Donations are welcome though.
7. Explore Tate Modern
Can't indulge your artistic side enough? Stop by the Tate Modern to see the collection of art from Pollock, Picasso, Warhol, and Matisse. If there's time, pop upstairs to grab a drink from the cafe and enjoy a fantastic view of the Thames.
8. Go on a "free" Harry Potter tour
OK, this tour is billed as free, but it's a London tour where you pay what you think it was worth. So, if you totally hate it, guess it could be free. But, your guide's tip won't break your travel budget, so I'm including it as it's a pretty cool thing to do in London.
Feel like a wizard as you explore London and see its famous film locations, learn about filming techniques used to shoot in Piccadilly Circus and Trafalgar Square, as well as learn about cool premieres held in London, especially of the Harry Potter films.
Highlights of this Harry Potter walking tour in London  include: Westminster Station, Diagon Alley's inspiration, Craven Street, the Ministry of Magic, and Knockturn Alley. You can also learn how to keep the magic alive in London by seeing where you can buy Bertie Bott's Every Flavour Beans and Chocolate Frogs
After your tour, be sure to stop by King's Cross to get your picture at Platform 9 ¾ as you leave for Hogwarts!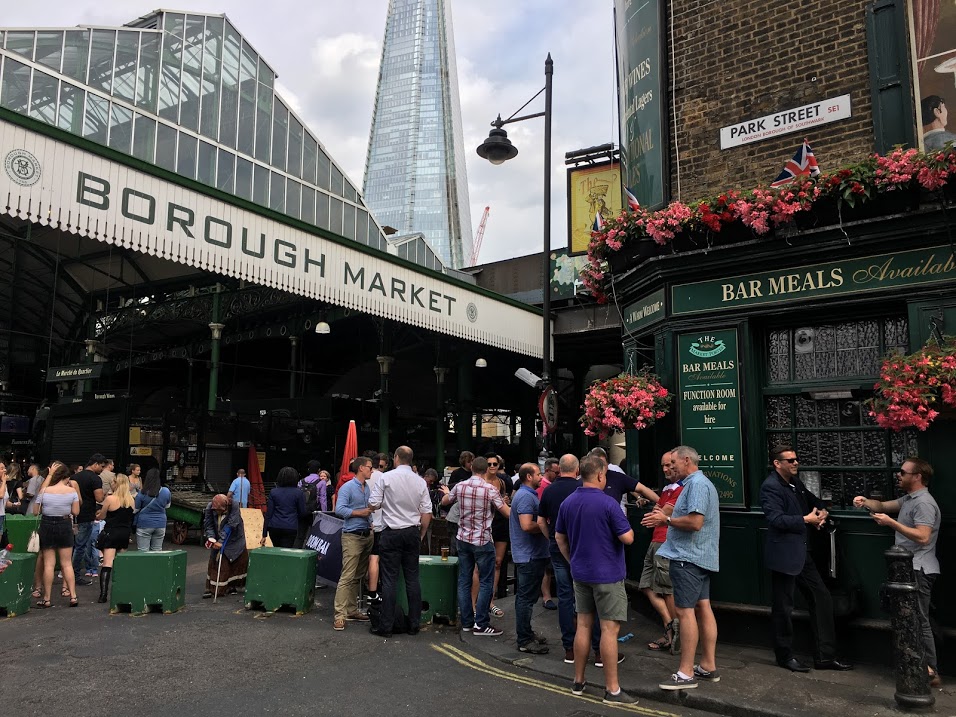 9. Check out the markets
There are a few neat markets in London that are worth the visit – even if you don't buy anything.
Borough Market
First up is Borough Market, one of the largest and oldest food markets in London – it celebrated it's 1,000th birthday in 2014. Open Monday to Saturday, this market is a foodie heaven with gourmet breads, cheeses, cakes, and grab-and-go foods. Be on the lookout for free samples as you walk under the stunning Victorian railway arches.
Portobello Road Market
This daily market is fantastic for antiquing, vintage clothing, jewelry shopping, and finding cool books and collectables. Like Borough Market, it's closed on Sundays and also has a fruit and vegetable market. It's a great place to break out the wallet and buy a one-of-a-kind souvenir.
Camden Market
Fashion, accessories, jewelry, records, tarot cards, toys, gifts, whatever you're looking for, you can find it at Camden Market! There's also a great variety of dining options, from casual grab-and-go to sit down, with a great mix of cuisine, like pizza, sushi, British classics, vegan, Peruvian, Italian, Venezuelan, and American, as well as great drinks with Camden Coffee and the Basement Tea Room.
10. Explore London's Chinatown
Right off Leicester Square is London's Chinatown. Home to restaurants, shops, and cultural events, Chinatown is fun to wander through and grab a delicious bite to eat. You can also find Japanese, Taiwanese, and Filipino food here as well. 
11. See Trafalgar Square
Visit this square that's named after a British victory in 1805 at the Battle of Trafalgar. Most go to see Nelson's Column and take pics with the stone lions at the base.
12. Discover Piccadilly Circus
Compare London's Piccadilly Circus to New York City's Times Square, complete with dazzling neon lights and flashing screens. Though the area is now a square, the Circus portion of its name comes from the Latin word for circle, which it used to be.
13. Sky Garden
Though you will want to book your visit and time slot in advance, it is free to ride to the viewing floors, all three of them, to take in a breathtaking view of the city sprawling out below you. Try to secure a sunset time for amazing colors for your panoramic, and aerial shots of London and the Thames glittering below. 
14. Free meditation at St. Margaret's House
On Monday nights from 8-8:30 p.m., wind down with a free meditation class in the Hall of St. Margaret's House. It's the perfect way to end the day and clear your mind after checking out all these awesome free things to do in London!
What did we miss from our list of free things to do in London? Tell us in the comments below or over on Facebook!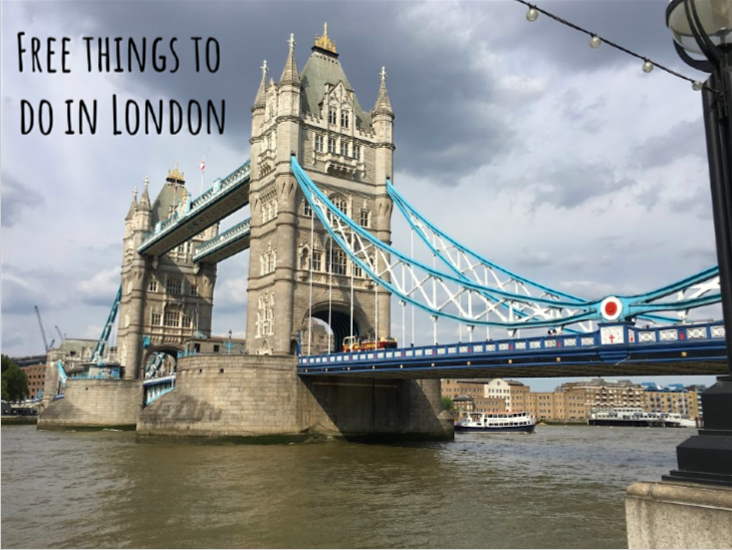 Like the post? Share it now!