Celebrating 50 years this year, Denver Oktoberfest has been a staple fall festival in the Mile High City's past and shows no signs of slowing down – and we are not complaining, please keep that beer coming!
We have steins dating back to 2011 and every fall Rick and I grab our favorites and head on down to Larimer St. and 20th St. to get our fill of marzen beer, brats, and giant Rice Krispies Treats. Between the beer, oom-pah music, weiner dog racing, and lederhosen as far as the eye can see, Oktoberfest is a must-do in Denver in the fall.
This year we decided to go all out and check out the VIP experience in the Beer Hall. We went on Sunday to enjoy the brunch, provided by our favorite German restaurant in Denver, Rhein Haus.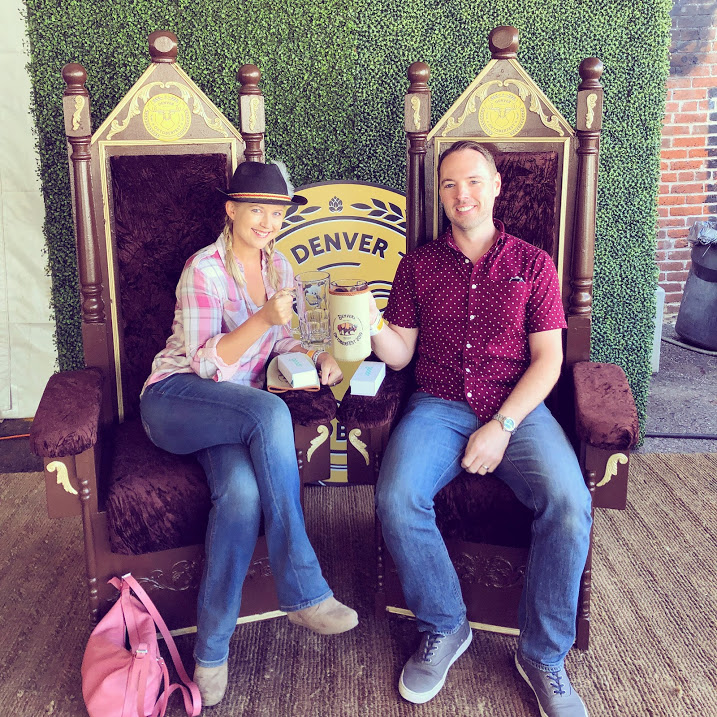 What does the Denver Oktoberfest VIP experience include?
Entry to the covered Beer Hall
A glass stein
Unlimited beer
Unlimited food
Complimentary Oktoberfest-themed sunglasses
Games & TVs
Private restrooms
VIP tickets start at $100 for Sunday admission, $110 for Friday, and $140 for Saturday, or you can book the whole weekend of Bavarian fun for $240 – and we overheard people who were on their third day when we went on Sunday.
Was it worth the cost? Hell yes!
We got in line just after 11 a.m. and had our first stein filled by 11:30 and were digging into a delicious brunch shortly after that. We went with two friends who made sure we snagged a spot by one of the TVs to catch the Packers-Broncos game and enjoyed the food, mimosas, and listening in on the Long Dog Derby taking place at the main stage.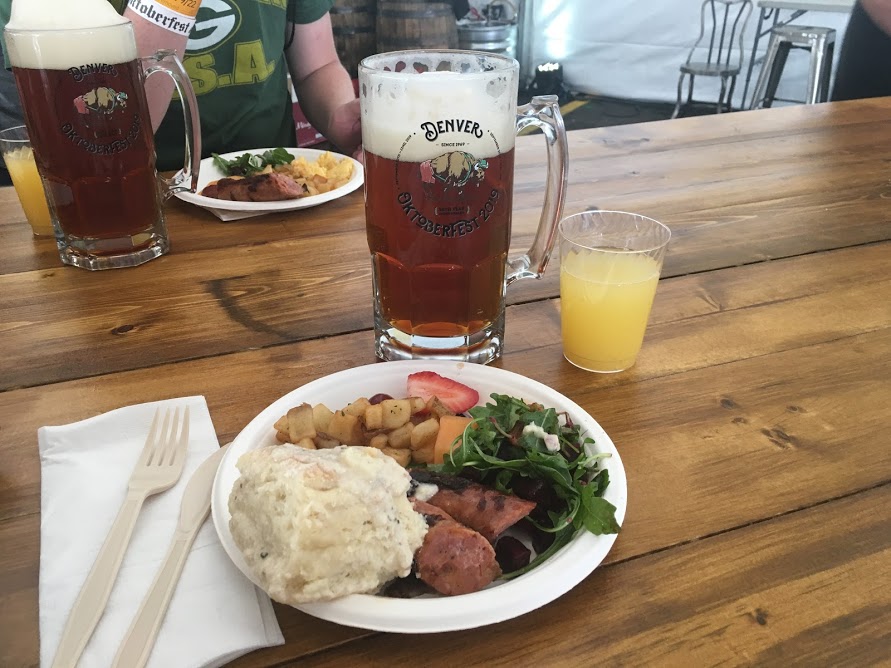 The brunch was quite good but was a limited selection: fruit, salad, breakfast potatoes, sausages, biscuits and gravy, and some scrambled eggs. But it was a bottomless brunch so you could always go back and fill your plate with your favorites to counteract all the beer your stein can hold.
The service in the Beer Hall was excellent and there were two bartenders filling everyone's steins, so occasionally there'd be a line but it moved pretty quickly. The private bathrooms were nice, but they were closed for about the first hour we were in the Beer Hall, but once they were open it was very convenient.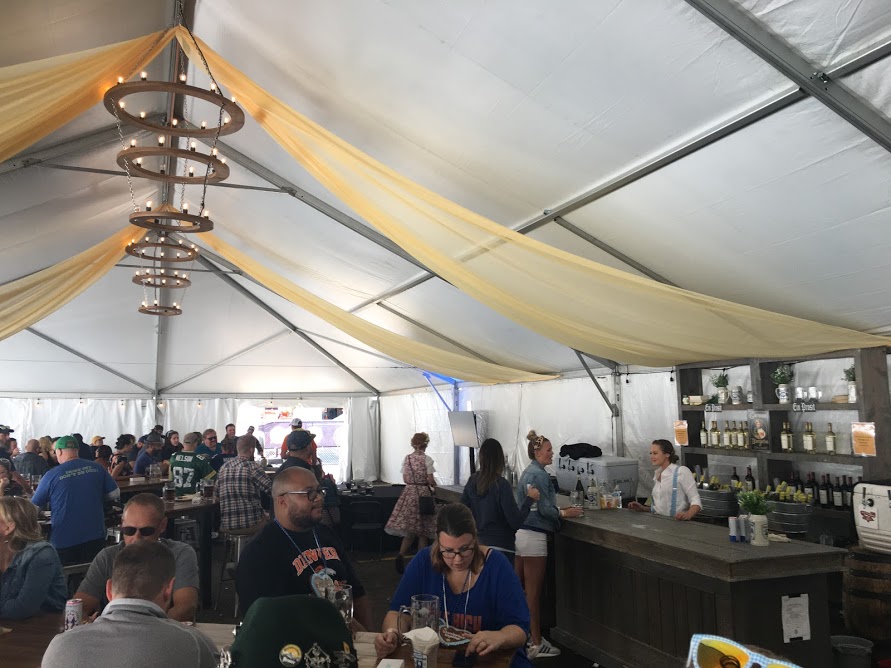 Our biggest recommendation if you do the Beer Hall is to get there early as check-in took a while to scan your tickets, check IDs, get your goodies, and get your wristband.
Overall we loved the VIP ticket experience at Denver Oktoberfest and will definitely be doing it again next year at least one of the days – maybe Saturday this time so we have all day Sunday to recover from unlimited beer and food.
Have you done the VIP experience at Denver Oktoberfest? Tell us what you thought of it on Twitter!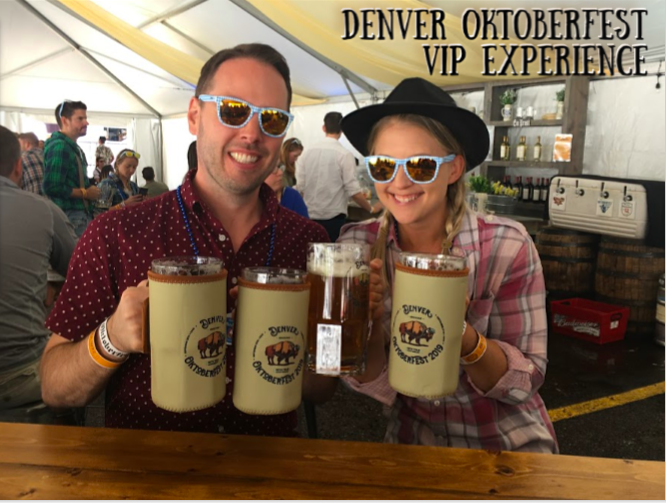 Like the post? Share it now!