South America is yet to be crossed off our travel bucket list and I think when we do finally make it down there, Colombia might be our first pick!
Colombia is a safe travel destination with safe drinking water and not as much crime as people expect – like any travel destination, be smart about where you're going and how you're conducting yourself and you'll be okay.
From sipping Colombian coffee after a late night of salsa dancing to exploring the lush green valleys and hidden paradises, Colombia has a lot to offer for our travels there. The country has a rich history, culture, and they celebrate and preserve these heritage towns and its natural spaces for future enjoyment.
We're not quite sure when we'll get to check Colombia off our travel bucket list, but at least we'll be somewhat prepared by knowing some things we simply have to do during our trip there. Check out our top 10 picks so far for our Colombia bucket list!
Colombia bucket list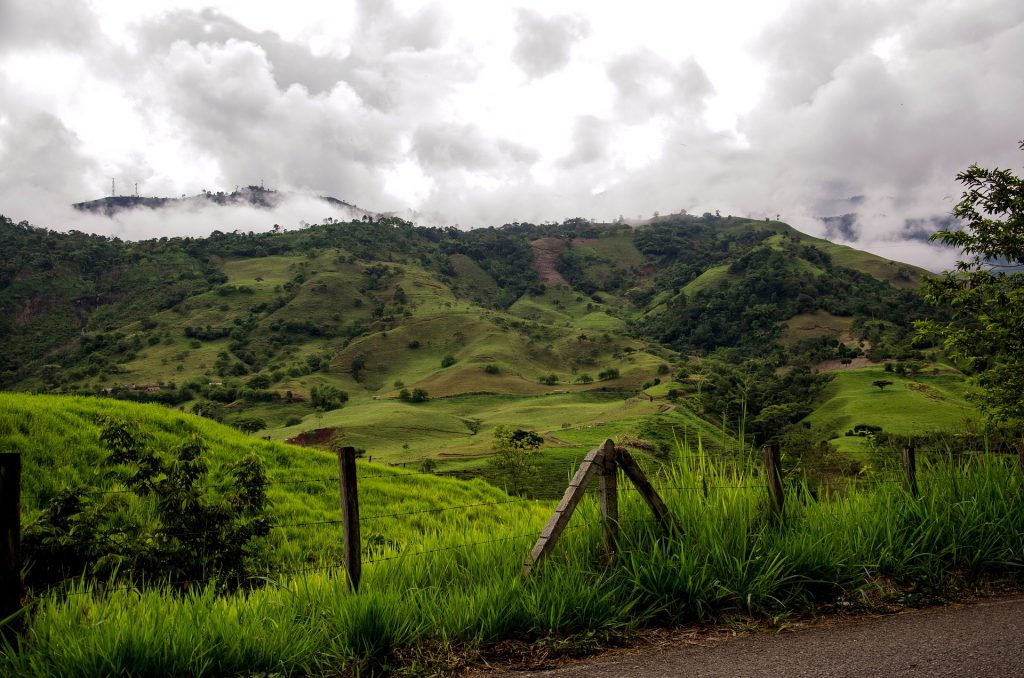 1. Chug some Colombian coffee
Is it even possible to think of Colombia without coffee popping into your head? I think not. Which is why a coffee tour will definitely be a part of our future trip to Colombia, as well as sampling plenty of arabica coffee. On a tour we can learn about the planting, harvesting, and processing of the beans, and I've heard the views from the growing regions are pretty spectacular.
Looking into Colombia's coffee production, I found out that Colombia is only bested by Brazil and Vietnam in terms of who produces the most coffee.
2. Discover the Lost City
Reaching Ciudad Perdida, the Lost City, is a journey in itself as it takes a four- or five-day hike through the jungle plus a climb up 1,200 steps to reach this unique city in the Sierra Nevada mountains. The city was built in the 7th century by the Tayrona and featured many circular terraces built right into the mountainside, tiled roads, and stone buildings. It's been compared to Machu Picchu in Peru and looks like quite the exciting adventure in Colombia.
Is it difficult to get there? Yes. Will it be worth it? I think so! Much of the city's history remains a mystery as there are no written records of it and not much is left after the Tayrona fled the city when the Spanish arrived.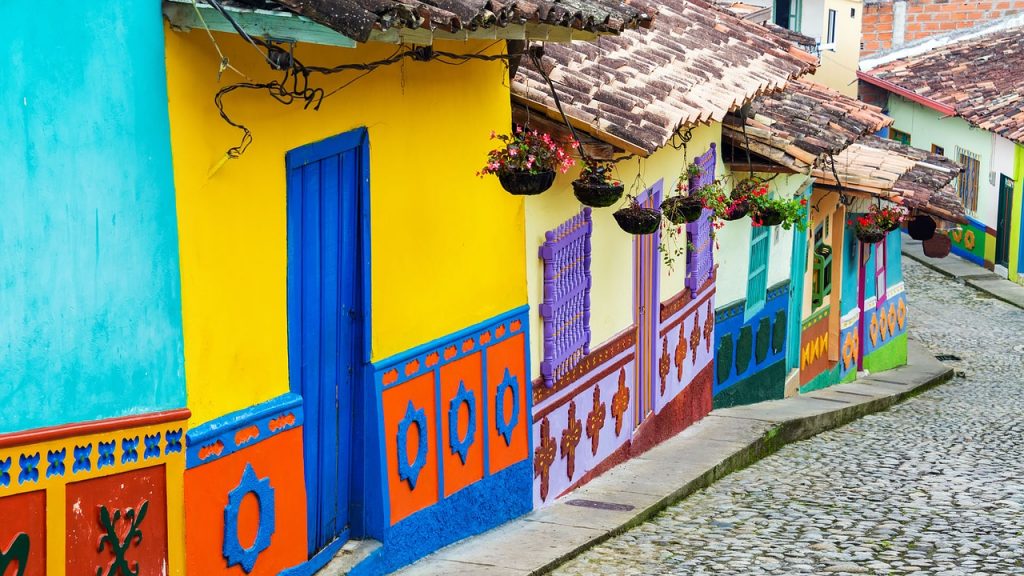 3. Explore Bogota
We'll have to explore Colombia's capital, Bogota, as part of our bucket list. I've heard great things about la Candelaria district, the old city, we can discover the city's plazas, we can take a ride on the funicular to Monserrate Mountain, and even enjoy the city's museums; we've heard excellent things about the Gold Museum.
I'd love to get lost among the city's colorful buildings and hopefully we can find a fun walking tour or food tour of Bogota while there!
4. Get lost in Tayrona National Park
Either before or after we cross off Ciudad Perdida, we'll have to visit Tayrona National Park. Known for amazing hiking trails, golden beaches along the Caribbean coast, and the stunning Sierra Nevada de Santa Marta providing a gorgeous green backdrop, this national park seems like one we can't miss in Colombia!
5. See the River of Five Colors/Caño Cristales
In the summer months and early fall (July to November), this river bursts into color with the algae blooms, ranging from yellow to green to blue to red to black. It sounds like we do need to go on a guided excursion to enjoy this natural phenomenon but it sounds well worth it.
We can also learn more about the 400-some species that call this area home on our tour to the River of Five Colors.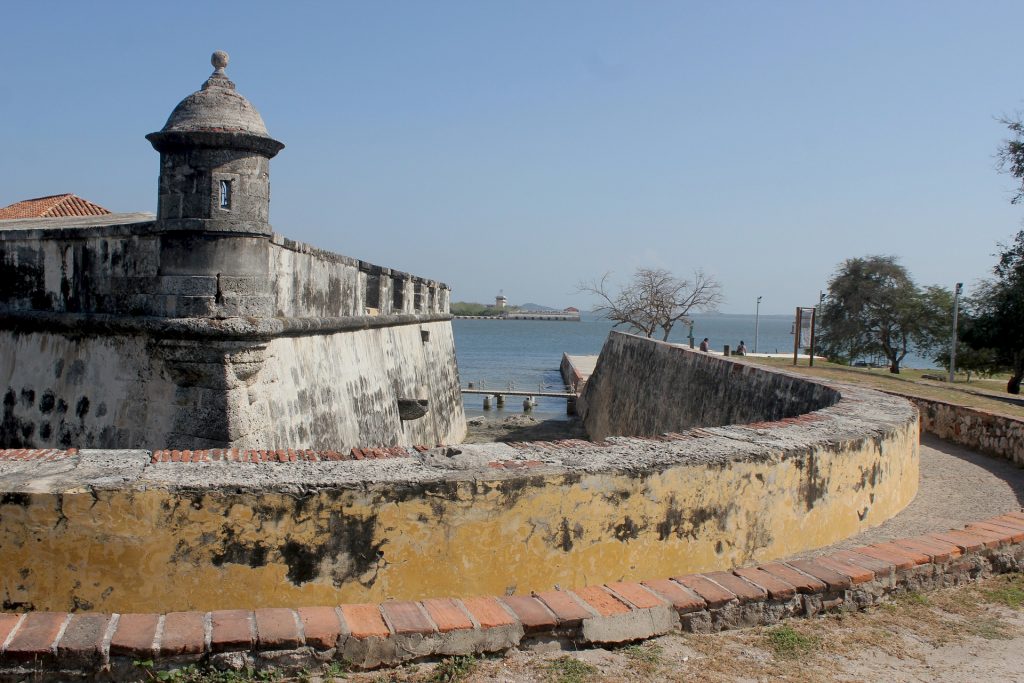 6. Cartagena
This one's a little more touristy and probably a lot easier to plan but it's still getting a mention on our Colombia bucket list! Cartagena is one of the best preserved colonial cities in South America and dates back to 1533. We can see historic buildings, walk the cobblestone streets, and feel protected by the stone walls surrounding the town.
Cartagena is also known for beautiful sunsets and attracting couples from around the globe to watch the setting sun and then enjoy some dancing in the streets to the beats of cumbia and salsa.
7. Medellin
Medellin is known for its year-round mild climate, earning its nickname of the City of the Eternal Spring. My sister actually went to Medellin and so I've heard all about the city and why it earns a spot on our Colombia bucket list.
Its past isn't the prettiest as it was the home of Pablo Escobar, drug cartels, and murder, but the city has gone through a transformative period and has a lot to offer travelers with its urban redevelopment. We can enjoy their cable car public transportation system, the public gardens and squares, and get to know the welcoming locals who are literally building bridges to their neighbors.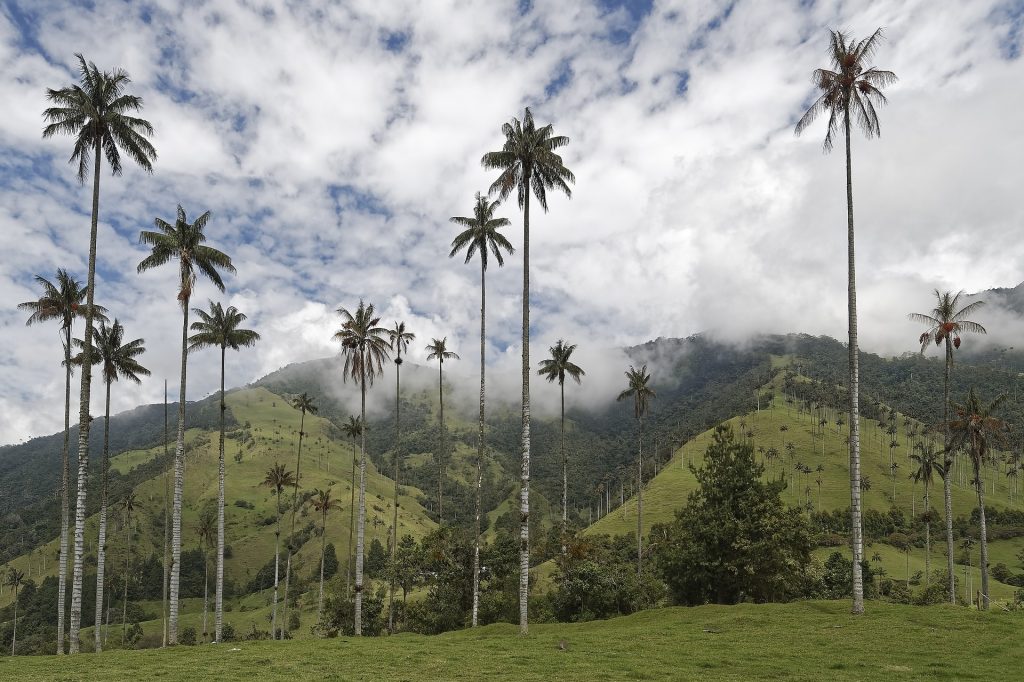 8. See the giant palm trees
I love palm trees as they remind me of Arizona and happiness and so when I found out that Colombia is home to almost 200-ft. palm trees, that definitely makes the list of things I want to see in Colombia! The Quindio giant wax palm trees look like something out of Jurassic Park and we should be able to see them in the Cocora Valley, near some of the coffee farms.
9. Visit the Amazon
Most go to Brazil or Peru for an adventure through the Amazon, but you can get there from Leticia, Colombia. There are a few Amazon tour guides based in Leticia and can take you on a kayak or canoe excursion into the Amazon to see dolphins, or you can book a hike and see the sloths, monkeys, and macaws in the jungle. Leticia is said to be a good base for visiting the Amazon from Colombia.
10. Salsa dance lessons
If we find ourselves in Cali we'll have to take the time to take a salsa dance lesson as this is where the dance originated from! I took salsa for years in high school and when Rick and I first started dating we took a salsa class, but there'd be something so fun about refreshing our skills where the dance was born.
Did we miss anything from our Colombia bucket list? Tell us in the comments below or over on Twitter and share all the cool things to do in Colombia!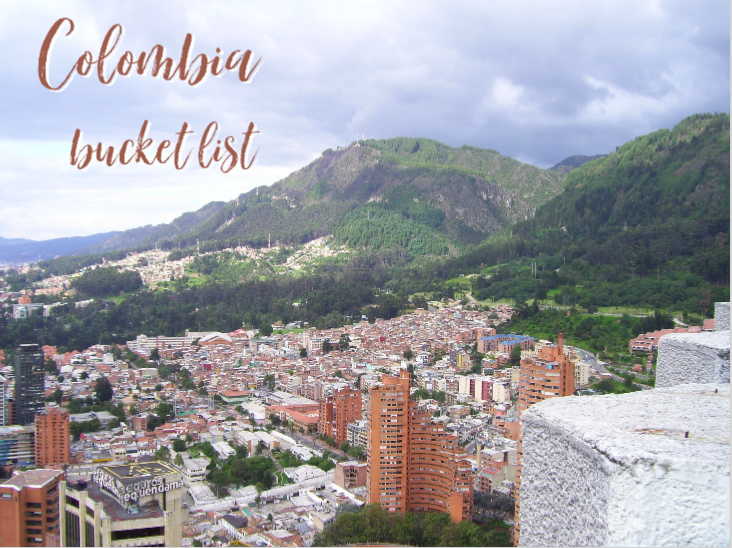 Like the post? Share it now!