Rick and I have always enjoyed the tapas-style of eating, a few light bites here and then moving on to another restaurant for a few more shareable plates, but after going to Barcelona and seeing how perfectly they do tapas dining, we might have to just recreate it at home and bring the flavors of Spain to our own kitchen.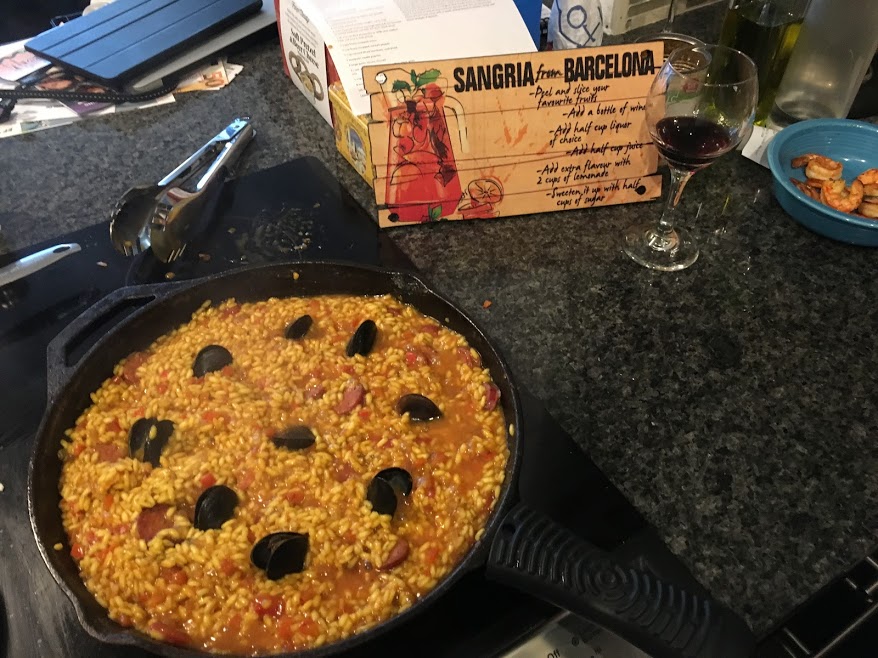 We recently had a paella and sangria night and now I'm looking forward to making up some tapas and indulging in a variety of flavors during dinner. Here are a few of the tapas recipes we'll be making for our next Spanish-themed dinner and some great ideas if you want to have your own tapas night at home!
Oh, and be sure to make some sangria to pair with these tapas while you're at it.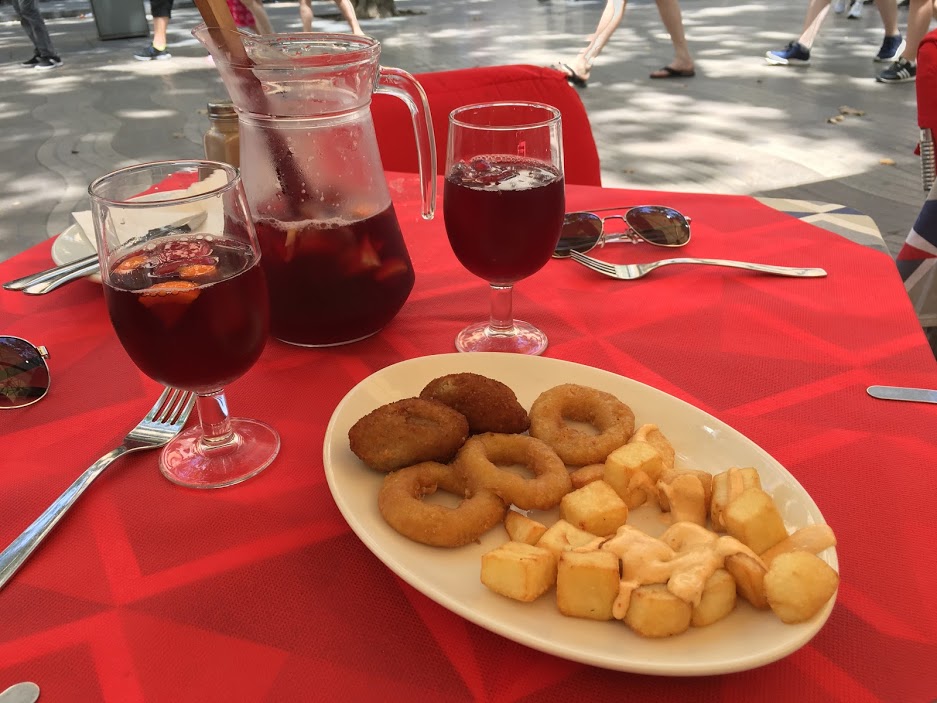 Patatas bravas
You can't have a tapas party without patatas bravas! If the typical spicy aioli is too much, try a different recipe or make several aiolis to pair with your potatoes to bring even more flavor to the party.
Tomato soup (salmorejo cordobes)
This traditional soup dish can be ladled out into smaller portions and makes for a great addition with its cool temperature and intense tomato flavor.
Serve the soup with some fresh, crusty bread for a great mix of textures and flavors.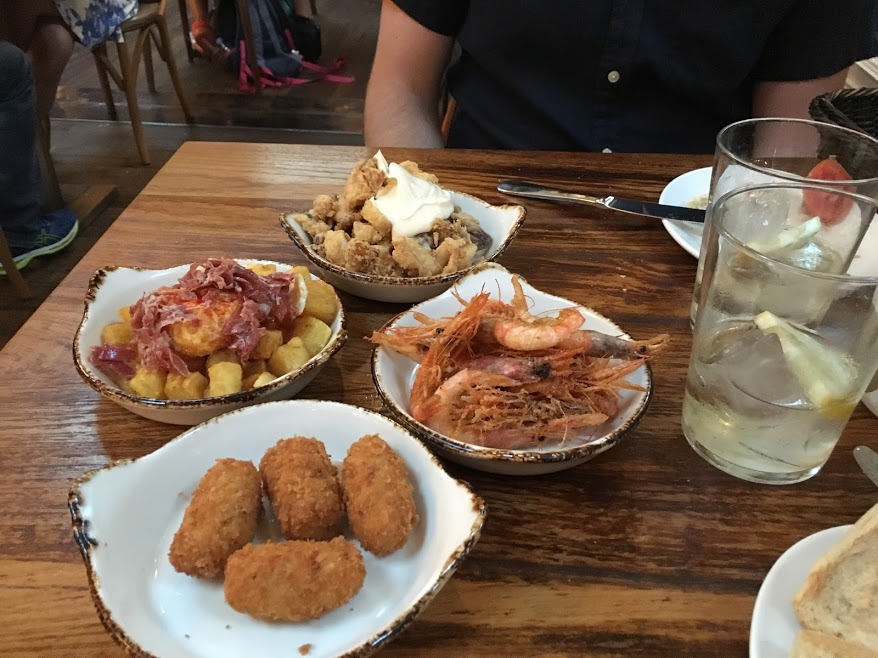 Croquetas de jamon
Another traditional tapa that shouldn't be skipped are the warm and creamy croquetas de jamon or ham croquettes! We couldn't pass by a tapas restaurant that didn't offer these delightful little croquettes and with the creamy texture and savory flavor, it's easy to see why they're so popular. Be sure to bring a few to the table – after sneaking a few to yourself in the kitchen first!
Chorizo stuffed dates wrapped in bacon
A mix of spicy, sweet, savory, and chewy, these chorizo stuffed dates wrapped in bacon are sure to be popular poppable bites at the table. These delicious tapas only take 20 minutes to make and are the perfect addition to your tapas spread.
Garlic shrimp
With quite a few cloves of garlic in this dish, I might recommend not planning on kissing anyone or getting too close while chatting with a friend, but for something soooo addictive, you can't beat this garlic shrimp recipe.
Pintxos
Finally, you'll want to include an array of pintxos when making tapas. These little bites use bread as a canvas and then pair a variety of different flavors, from pickled veggies to salty seafood, all held together with a toothpick. You can get as creative as you want with these tapas. Some ideas for toppings include:
Manchego cheese
Goat cheese
Jamon Iberico
Sardines
Cod
Smoked salmon
Octopus
Peppers
Olives
Tomato
Potatoes
Fried egg
Churros con chocolate
End your meal of tapas with something sweet – like churros con chocolate! Though many eat this as a breakfast dish, we think they make a decadent dessert – especially if you make these poppable churros!
What are some tapas you enjoy recreating at home? Tell us in the comments below!
Like the post? Share it now!