Looking for a refreshing cocktail to welcome spring? Look no further than sangria – a sweet concoction of wine, diced fruit, and brandy.
Sangria is essentially a wine-based fruit punch, if you will, and is a delicious drink for the warmer months. While its name doesn't have the most pleasant of beginnings (its named for the Spanish word for blood, due to its dark coloring), it's a great summertime beverage for BBQs or just hanging out on a patio with a good book in your hand. Though it uses dry wine as its base, sangria recipes rely on their rest period, typically overnight, where the wine soaks up the flavors of the diced fruit to make it a sweeter drink.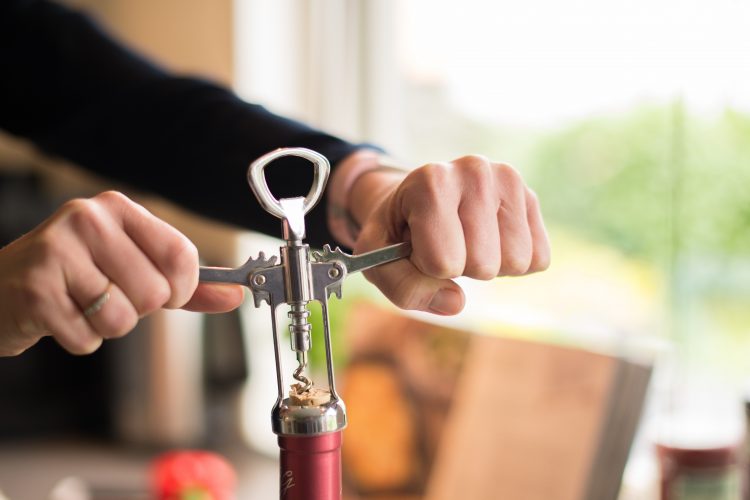 Red wines to use for sangria
Most sangria recipes simply call for dry red wine. That's helpful. But really, with most things in cooking, it doesn't have to be exact. But if you want some pointers in the right direction, here are a few red wines that are great for making sangria:
Rioja
Garnacha
Tempranillo
Malbec
Merlot
Zinfandel
Aim for something that's low in tannins and a decent acidity. Or find a wine that's blended with these varietals. If you end up with something just a tad too dry, add some agave nectar or mix in more fruit juice to balance it out.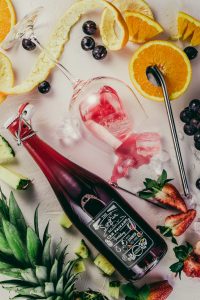 An easy sangria recipe
1 granny smith apple
1 orange
1/2 cup brandy
1/3 cup orange juice
1 (750-milliliter) bottle red wine
2 to 3 cups sparkling water, chilled
Many recipes also call for lemons, limes, and extra sugar, but I despise limes so I'm not including that in my recipe and the sugar in the fruit tends to make sangria sweet enough without adding extra, at least in my opinion. You could opt for a more fruit-forward or sweeter wine, too. I sometimes throw in some halved green grapes, maraschino cherries, pineapple, or blueberries to the mixture as well, and I've seen some recipes that call for cinnamon sticks to add some character to the flavor profile.
Making sangria
Dice up the fruit, leave the skins on, and place the slices into a pitcher. Add the brandy, juice, and wine, and stir. Place in your fridge overnight, or at the very least four or five hours, so it can mix and absorb the flavors of the fruit.
Do not add the sparkling water until you're ready to serve your sangria. Add the water, give it a stir and then pour it into glasses with ice for serving.
Specialty sangrias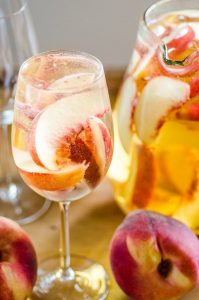 Sangria can really be made with whatever you want it to be made with, but if you're looking to branch out from red wine sangrias, these are two fun white wine or rose-based sangria recipes to try this summer:
Sparkling white peach sangria
Of course you can also make sangria with white wine and if you're looking for a rich, sweet summer flavor, why not try this sparkling white peach sangria recipe from the kitchn?
Strawberry and limoncello rose sangria
If you still want those pink hues to your sangria recipe, this rose champagne-based option might be better! Vibrant summer flavors and bright red fruits dominate this beverage that's perfect for a cool drink out on the patio!
Have a favorite sangria recipe? Share it in the comments section below!
Like the post? Share it now!