Just because you're visiting the Eternal City, doesn't mean you have to eternally be paying for activities while there! There are a number of free things to do in Rome to add to your itinerary to stretch your vacation budget!
From fountains to monuments, there are plenty of free things to see and experience in Rome, Italy! Break up your travel plans by adding some free fun to your Italian getaway and check off seeing some of the must-visit sites in the city while you're at it.
10 free things to do in Rome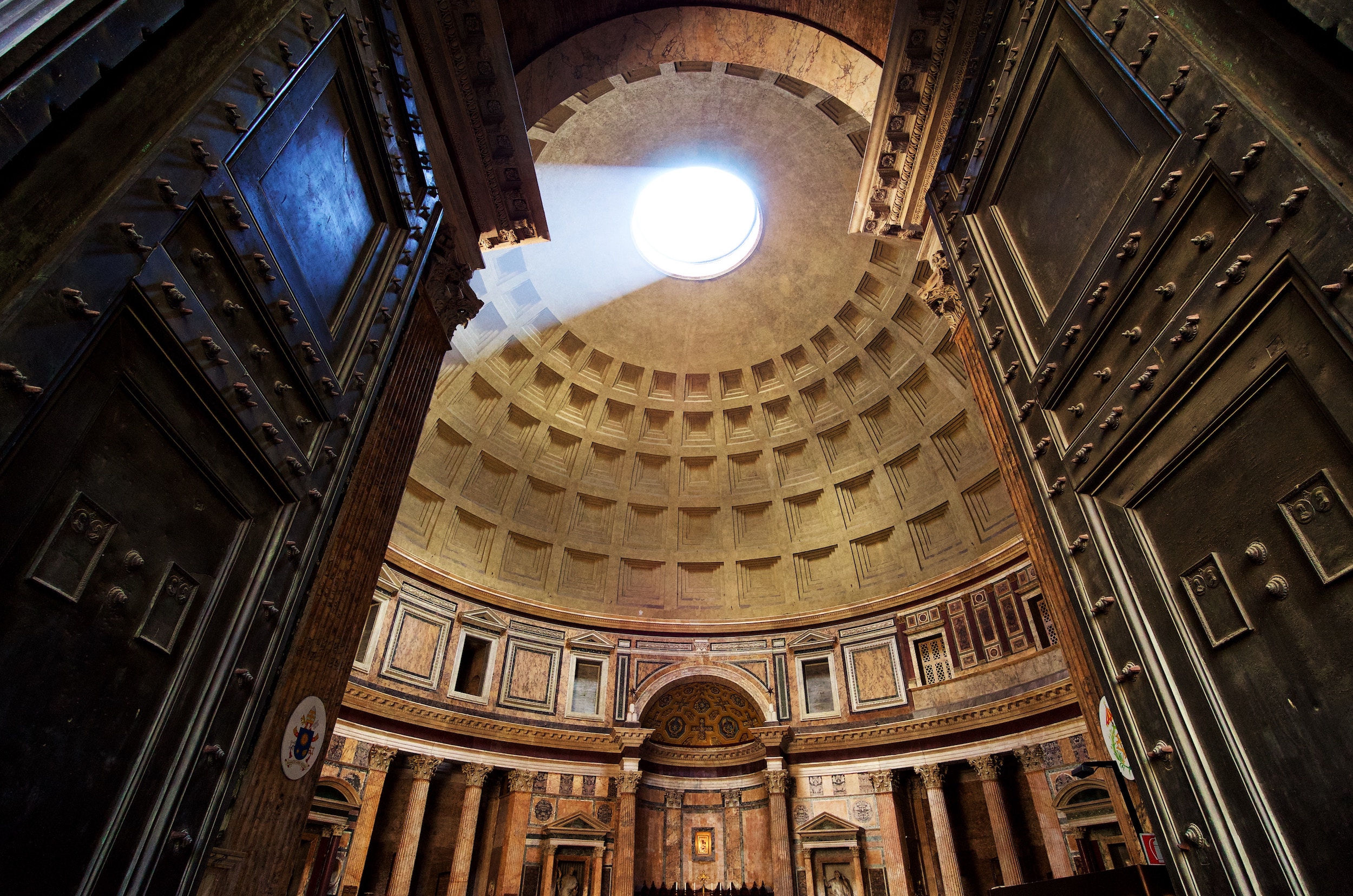 Step into the Pantheon
See a classic Roman landmark when you enjoy free entry into the Pantheon! Located in the Piazza della Rotonda, this temple to all the gods welcomes millions of visitors each year and is one of the best preserved Ancient Roman monuments.
Experts are still uncertain about when the current pantheon was built, but they guess that it was dedicated in 120 AD by Emperor Hadrian and it's the largest unsupported dome in the world. As a religious temple, it's best to wear modest clothing when visiting this Roman attraction and bring a jacket if it's going to rain as it will rain inside the Pantheon due to the giant oculus – or hole at the top.
The Pantheon is open from about 9 a.m. to 7 p.m. during the week. Afterward, check out the amazing restaurants and gelaterie in the neighborhood, or head off to the next free site that's nearby!
Take a free guided walking tour
Take the free two-hour walking tour of Rome with New Rome Free Tour! While it costs nothing to reserve, they do require reservations if you wish to join the tour – but they also offer two tours times each day, one in the morning and one in the evening.
See the highlights of the city, like the Spanish Steps, Bernini's Angels, the Temple of Hadrian, the Pantheon, the Trevi Fountain, and more on this Rome walking tour!
While the tour is touted as free, it's really a pay what you think it's worth tour. The guides work for tips and if you enjoyed your tour, a quality tip is appreciated. It's a great way to see the city and learn about the famous landmarks without paying the high cost of normal sightseeing tours of Rome.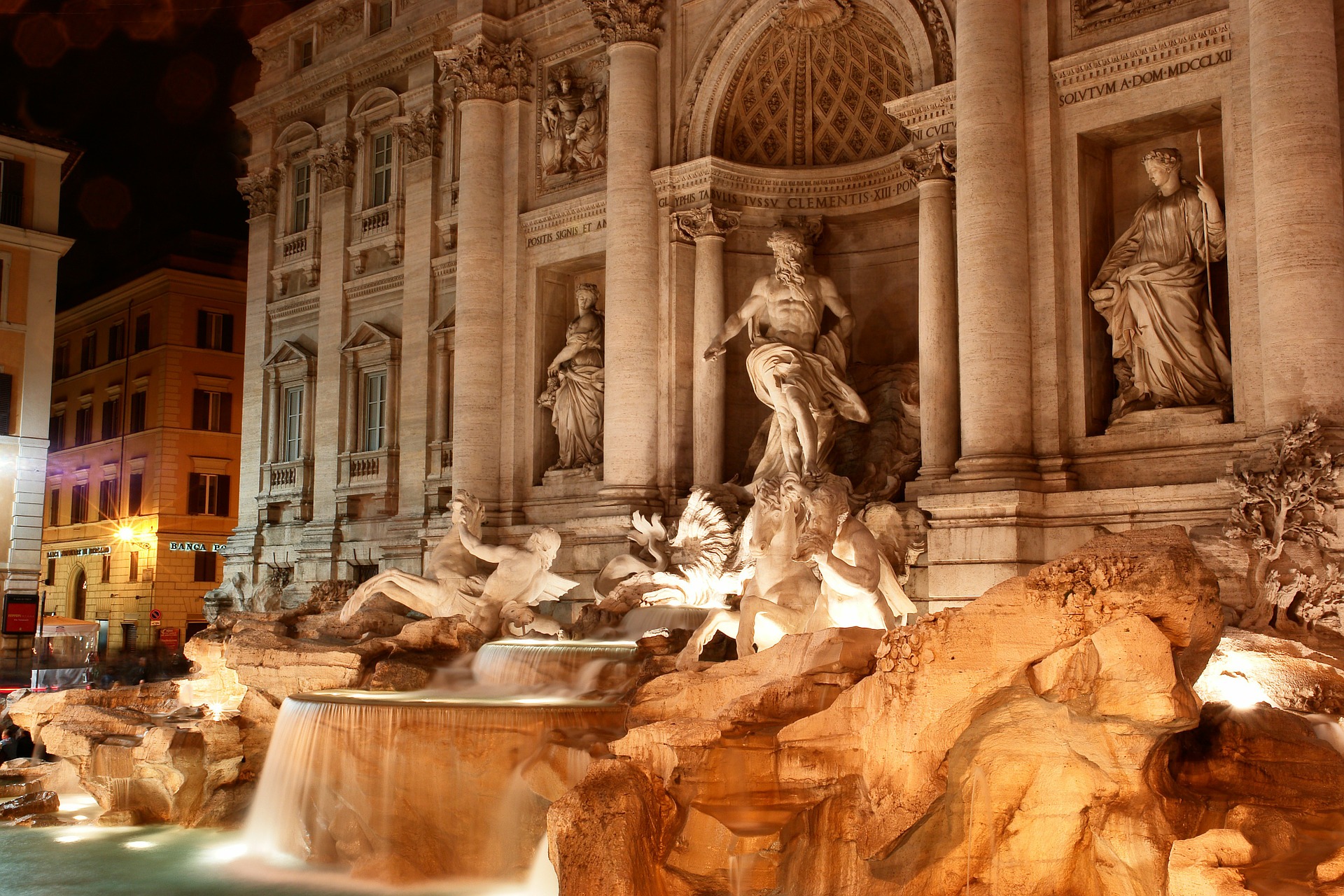 Toss a coin into the Trevi Fountain
Toss a coin into the fountain to ensure you'll come back to Rome someday (it worked for me!). The Trevi Fountain is a popular attraction in Rome and is found in Piazza di Trevi. Completed in 1762, this Baroque fountain celebrated the return of clean, quality drinking water back into Rome with Neptune overseeing the water flowing from 24 spouts.
Today, it's a popular gathering spot and an ideal location to start or end a romantic night out on the town with your amore. It's a busy square but you're sure to get a great view of the fountain for your photos.
If you're up for spending a few euro, there are plenty of wonderful gelaterie near the Trevi Fountain if you want something sweet to go with your sweet views of this famous fountain.
Visit Villa Borghese
Take a walk in the public park or rent a bike for less than 15 euro. Enjoy the shaded walking trails, benches, and water activities in this little green oasis in Rome. It's a great spot to take a little break from the major sightseeing you can do in Rome, have a breather, and then get back out into the busy city. You can also visit Galleria Borghese, but there is an admission charge and you must make a reservation in advance.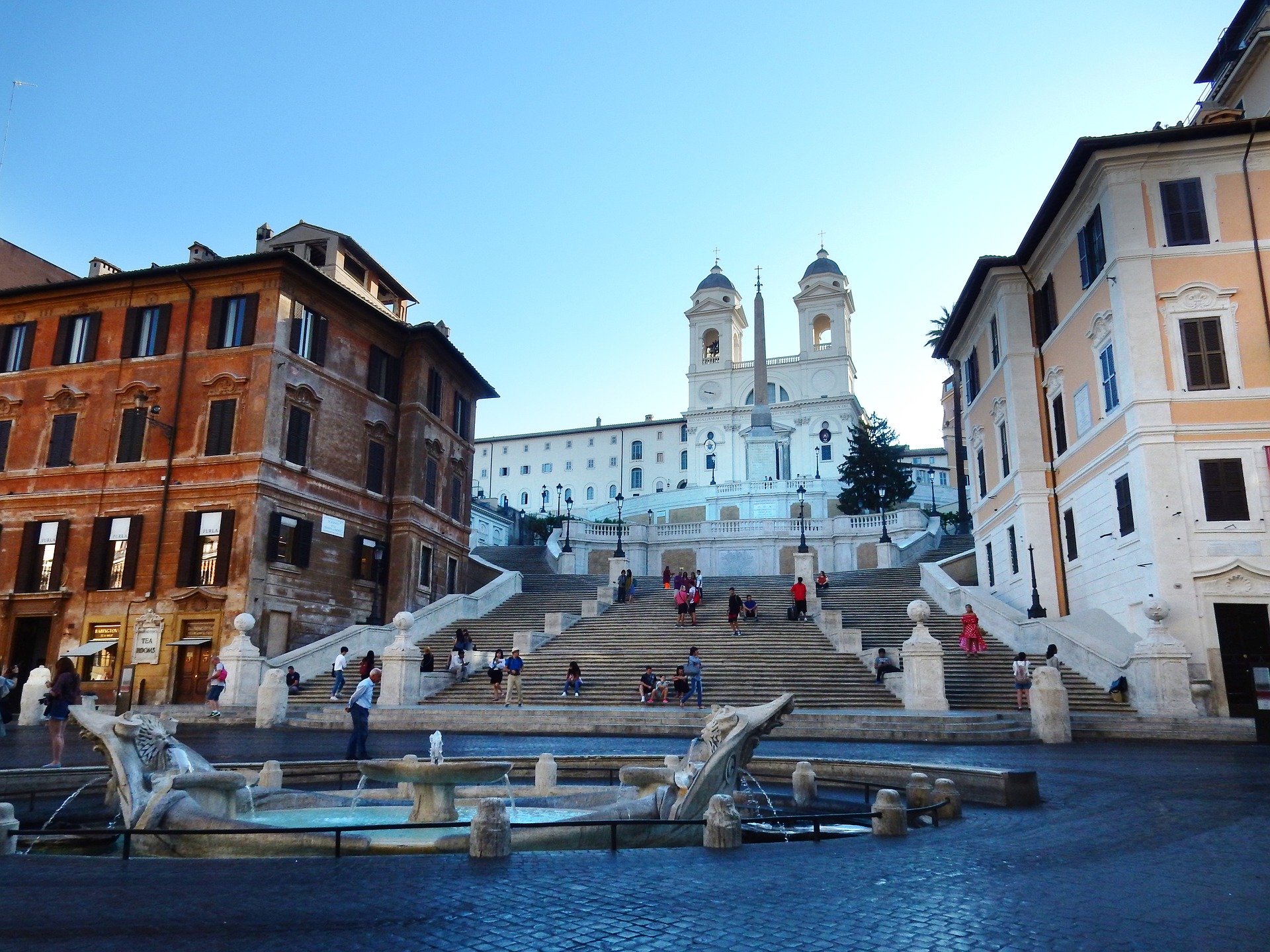 Sit on the Spanish Steps
Wander into the Piazza di Spagna to see the Spanish Steps and take a seat and enjoy the view – there are 138 steps to choose from! The Sinking Boat Fountain at the base was built by Bernini, or his father, but isn't the main attraction of the piazza. Most come for the steps and to enjoy the view and a little break from strolling the streets.
The people watching is fantastic here and a great spot to just rest and immerse yourself in local Roman life.
Prowl the piazzas
Visiting the piazzas or squares in Rome is always free and many house historic artifacts or monuments. The piazzas are wonderful to visit during the day for great photo opportunities and at night to discover the nightlife and culture of Rome.
Some of the most popular Rome piazzas to visit include:
Piazza Navona
Piazza del Popolo
Piazza della Pietra
Piazza di Trevi
Piazza Venezia
Piazza della Repubblica
Piazza di Spagna
Piazza di Santa Maria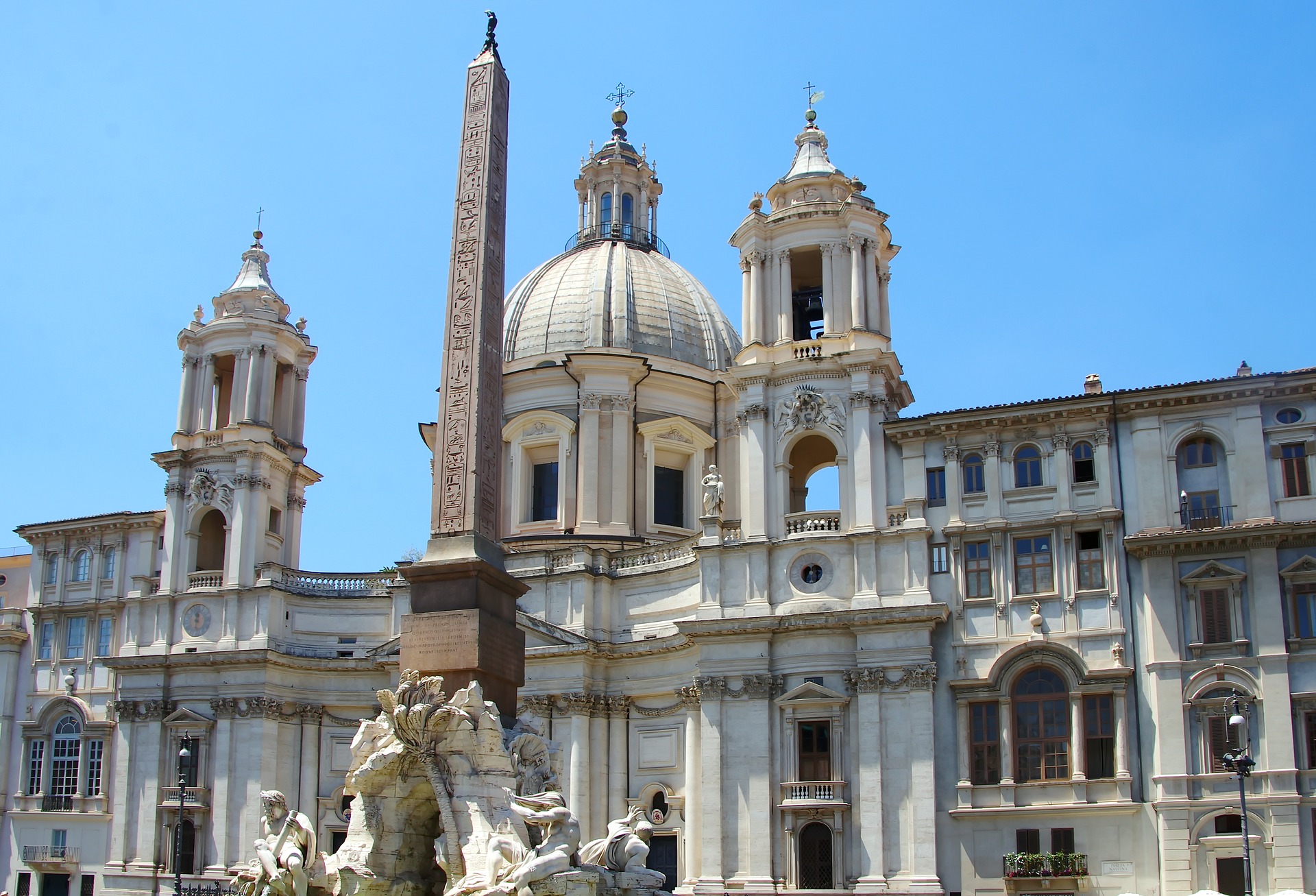 Find Egypt in Rome with the obelisks & the Piramide
Rome is home to 13 Egyptian obelisks, though most are topped with crosses these days to recognize Rome's Christian heritage and occupation of Egypt. You can find these stunning ancient monuments in front of the Pantheon, in Piazza di Montecitorio, Piazza Navona, Piazza del Popolo, St. Peter's Square, and at other fantastic sites in Rome.
If you want to see the oldest and tallest obelisk in Rome, head to Piazza San Giovanni
Fun fact: The obelisk at the top of the Spanish steps is a copy, and has hieroglyphic spelling errors!
Another Egyptian-like find is the Piramide Cestia or Pyramid of Cestius. This tomb for Gaius Cestius who was most likely influenced by seeing the pyramids and tombs of Nubia.
Discover Campo de' Fiori
Check out the fruit and vegetable markets at Campo de' Fiori in the morning or come back in the evening for hot pizza by the slice and a beer where the square basically becomes a street party. Named for the field of flowers that was in this space, this unique square provides a great look into everyday life in Rome.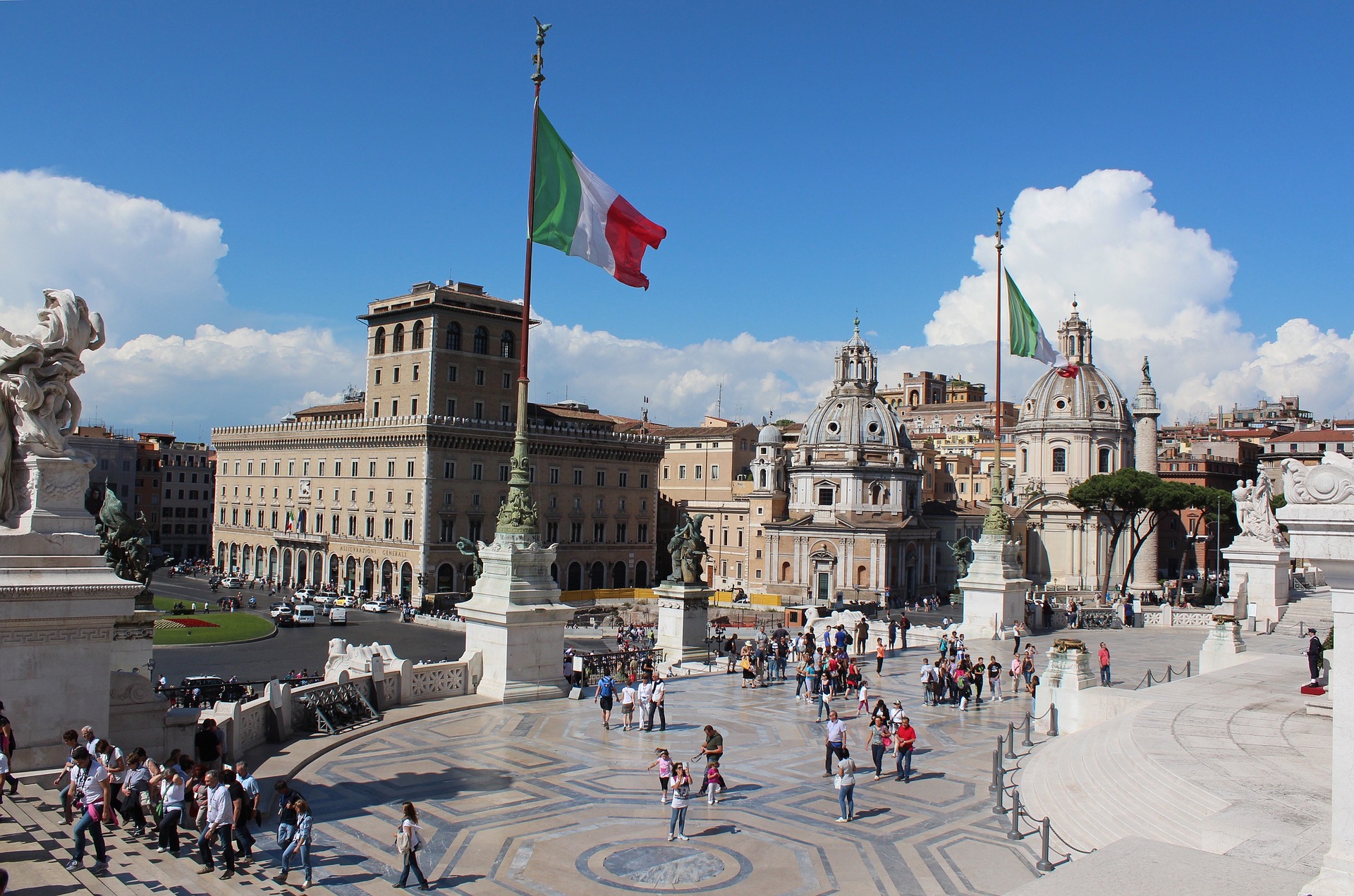 Walking & Wandering in Rome
When in Rome, do as the Romans do and enjoy a nice evening stroll (the passeggiata). Be sure to pack your Fitbit for your trip! Beyond the piazzas, there are a few great places for a nice walk in the city.
Take a romantic stroll in Trastevere
Trastevere is a fantastic neighborhood for foodies and romantics. This area is known for its restaurants and welcomes many food tour groups to delight in a variety of tasty dishes. Enjoy an evening walk with your partner as you look for the perfect restaurant or enoteca (wine bar) and enjoy the authentic Roman nightlife and people watching as you go.
Via del Corso
Known for its shops, Via del Corso is a great choice for your evening passeggiata, or struscio as the Romans call it. This car-free stretch leads away from Piazza del Popolo toward Capitoline Hill and is an ideal street for an evening walk.
Circo Massimo
You won't see the chariots racing here anymore but you will see plenty of people walking the path that's been left behind at Circo Massimo or Circus Maximus. The track was 1,300 ft. long and the stands around it could fit 250,000 people! Get a good walk in by completing a chariot race on your own – seven laps or three and a half miles.
Appia Antica
Walk the oldest road in Rome by walking along Appia Antica or Ancient Appian Way. You probably won't want to walk the whole thing as it used to stretch 430 miles! If you're not up for walking the road today, many opt for a bike tour of this historic street to see the monuments or visit the Christian catacombs.
Appia Antica is a fun little half-day adventure to escape the city noise and see historic ruins without the crowds.
Find the truth at Bocca della Verita
Liars might want to keep their hands in their pocket when visiting the Bocca della Verita! Legend has it that you'll lose your hand if you're a liar. The Mouth of Truth is located at the Church of Santa Maria in Cosmedin and can only be visited when the church gates are open. A 50 cent donation is appreciated.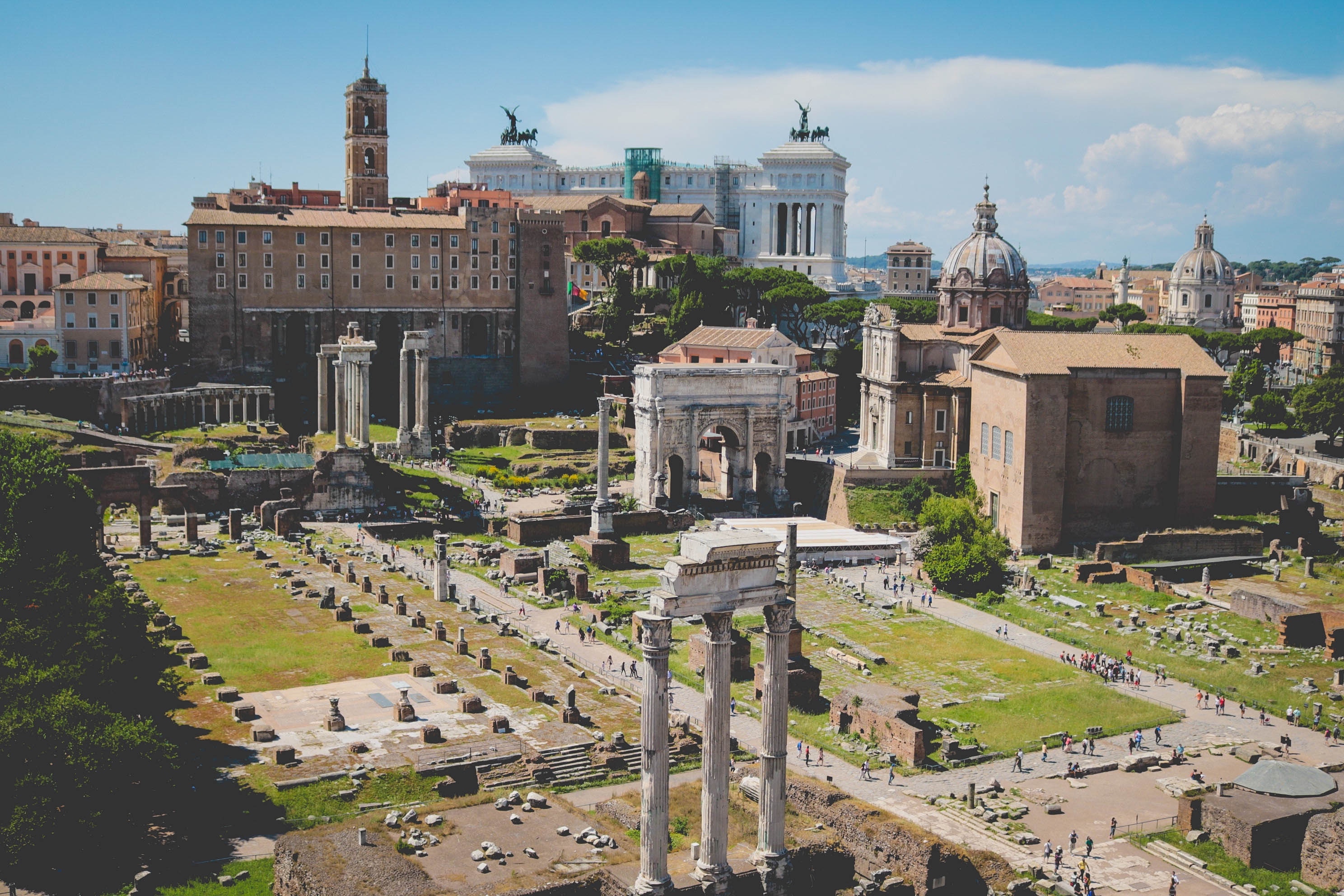 Tour Roman icons & attractions on free days
On certain days, you can visit the Colosseum and Roman Forum for free! On the first Sunday of the month you can visit these two landmarks without a ticket, but be prepared for quite the line to get in! The Colosseum is a must-see for any visitor to Rome, so I recommend just budgeting for a ticket during regular hours to see this wonder instead of budgeting hours of your time to wait in line.
The Vatican Museums offer free admission on the last Sunday of the month, but again, be ready to wait in a line to get in.
Before you head off on your Italian adventure, be sure to review our Travel Italian: Useful phrases for your trip to Rome!
What did we miss from our list of Rome's free activities? Tell us in the comments section below!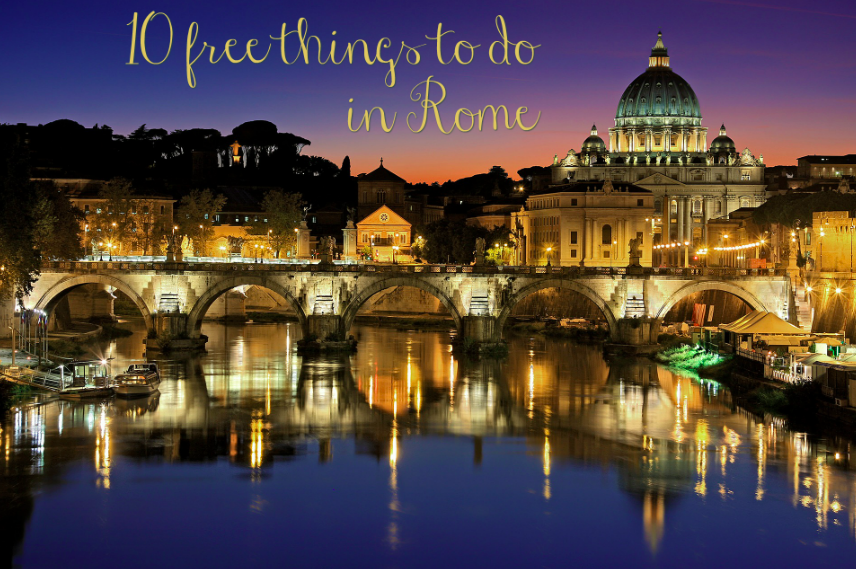 Like the post? Share it now!