San Francisco is one of my favorite travel destinations in California, but like the rest of the state, a trip there isn't cheap! Fortunately, there are plenty of fun and free things to do in San Francisco to help bring your vacation expenses down while there.
Take a walk through its distinctive neighborhoods, enter historic buildings, and go for some cool urban hikes with impressive views of the city and the bay. You can also visit a fortune cookie factory, explore the city's parks, and indulge your creative side by checking out the city's many free murals and public art.
Even if you just plan your trip to San Francisco with its free activities, you won't find yourself bored in the city!
In this post, we're rounding up the top 20 free things to do in San Francisco to help you save a few bucks during a getaway to the Bay Area.
Top 20 free things to do in San Francisco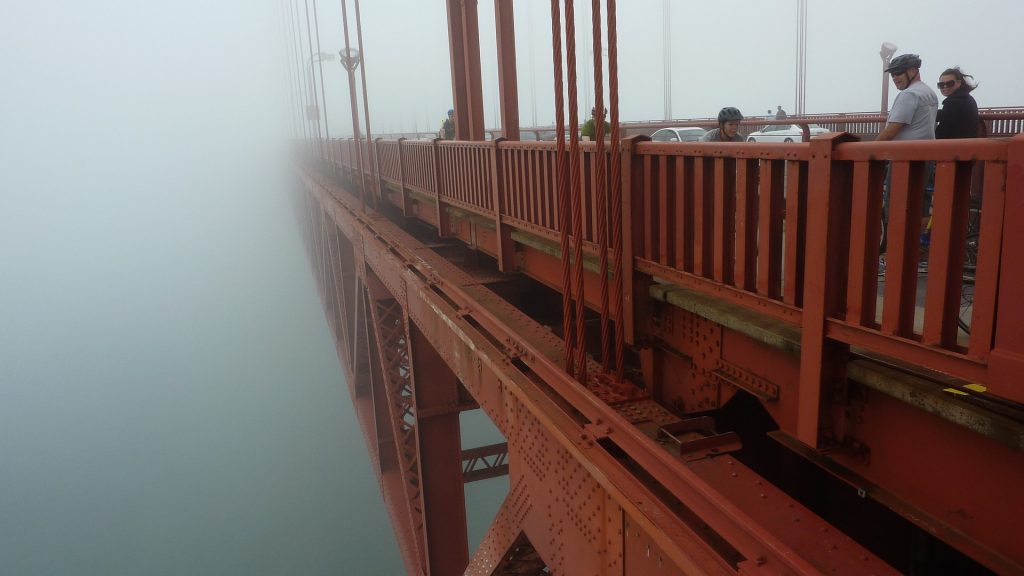 1. Walk across the Golden Gate Bridge
One of the coolest things to do in San Francisco that also happens to be free? Walking across the Golden Gate Bridge! Of course there are plenty of spots in the city to get a great view of this iconic bridge, you really should cut out some time for taking a walk across it.
2. Golden Gate Park
Explore Golden Gate Park's trails, green space, gardens, and playgrounds. The park is so big, even bigger than New York City's Central Park, that you could spend a whole day here and not do it all. Entry to the park itself is free but if you want to enter the Conservatory of Flowers, the California Academy of Sciences, or the Japanese Tea Garden, it will cost you. Though, the Japanese Tea Garden is free to enter before 10 a.m. on Monday, Wednesday, and Friday!
3. Discover Fort Point
Fort Point offers a fantastic view of the Golden Gate Bridge as it sits underneath the southern end of the bridge, and it has the claim to fame of being one of the oldest American military bases on the West Coast. Fort Point is now a free museum that has exhibits on military history and San Francisco. Go for the history and stay for the views at Fort Point!
4. Hike the Presidio
Your legs will get a workout just climbing San Francisco's hills but if you want a real hiking experience, check out the urban hiking available at the Presidio, a 1,500-acre national park in San Francisco. The area has about 12 hiking trails, some easy and some difficult, that offer wonderful views of the coastline, forest, and Bay Area.
A short but challenging hike is the Batteries to Bluffs Trail, which rewards you with a fabulous view of the Golden Gate Bridge, or you might take the Bay Area Ridge Trail for a great view of the bridge but also the chance to traipse through some coastal forest on your hike.
You can also get to the park for free with the PresidiGo shuttle which has pick-up from downtown San Francisco at the Transbay Terminal, the Embarcadero BART, and Union Street/Van Ness Avenue.
5. Hike Land's End
Can't get enough nature on your San Francisco trip? You might want to add some time into your travel itinerary to check out the Land's End Coastal Trail for a free hike with impressive views of the Pacific Ocean, Golden Gate Bridge, and the city's skyline. The trail is about 1.5 miles and along the way you might want to keep your eyes on the water to spot some of the sunken ships just off of Land's End.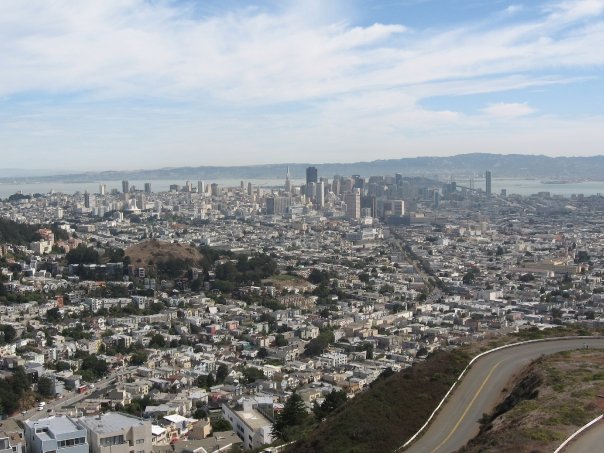 6. Twin Peaks
Change up your view of San Francisco from a coastal one to a city one by hiking to Twin Peaks for a panoramic view of the city from 922 feet above sea level. Spot the skyscrapers, Bay Bridge, and popular San Francisco landmarks from here. The views are gorgeous both during the day and in the early evening as the city's lights turn on. In fact, you may want to come here twice! Just be sure to bring a jacket as the wind up at the top is pretty strong, and chilly.
7. Chinatown
Explore one of the largest Asian communities outside of Asia in San Francisco's Chinatown. Chinatown spans about 24 blocks but is a vibrant neighborhood with bright colors, the scent of delicious cuisine, and lots of souvenir shops. Be sure to stop at the Chinatown Gate on Grant Avenue for a photo opp. You might drop a few dollars in Chinatown at one of the restaurants but it's well worth it!
8. The Castro
Discover San Francisco's GLBT history in the Castro district by visiting Pink Triangle Park and the Rainbow Honor Walk. The first Wednesday of the month offers free admission to the Gay, Lesbian, Bisexual & Transgender History Museum that exhibits this neighborhood's role in the GLBT community and honors the events and people that have inspired change for gay rights.
9. Free San Francisco walking tours
San Francisco City Guides offers free walking tours of the city, including some fun themed ones like Silent Film San Francisco, or tours focused on specific neighborhoods, like the Castro, Embarcadero, Chinatown, and Japantown, or tours on specific time periods like the Gold Rush. The tours are free of charge and the guides are all volunteers, though at the end of your tour the guide will have an envelope for donations if you feel so inclined. A $10 donation is suggested.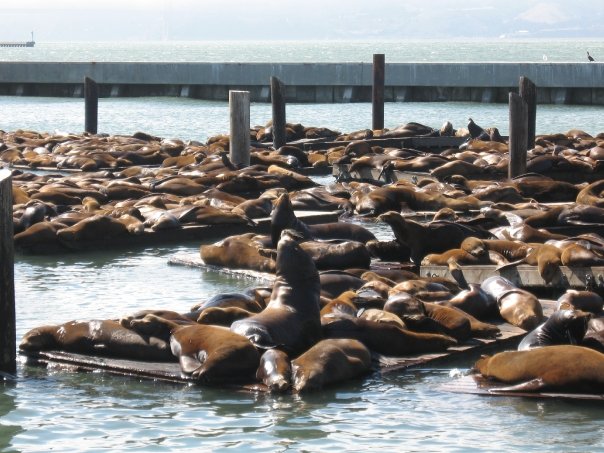 10. Fisherman's Wharf & Pier 39
Get some souvenir shopping done (or window shopping if you're determined to do everything for free), pop into a restaurant or two, and visit the sea-lebrities of Pier 39, the sea lions! Pier 39 hosts a variety of free events throughout the year like disco parties, Fleet Week parties, and outdoor movie nights. Nearby, head over to Ghirardelli Square for a free sample of chocolate in the Ghirardelli shop!
11. Ferry Building Marketplace
Wander around the public market and take in the smell of freshly baked sourdough bread, cheese, meat, seafood, and coffee, and you'll probably be tempted to buy a bite or two from some of the restaurants or food stalls in the Ferry Building Marketplace. If you're a foodie, you cannot miss a stop at this San Francisco foodie heaven.
12. Mission District Murals
Discover local artists and see amazing works of public art for free by following the trail of murals in the Mission District. There are hundreds of these murals on buildings and fences throughout the neighborhood and they're done by different artists and with different messages in mind. Many themes and ideas that can be drawn from these murals include political corruption, human rights, social inclusiveness, and environmental justice.
13. 16th Avenue Tiled Steps
Need a fun photo for Instagram and want to check off another free activity in San Francisco? Head to the colorful, tiled steps on 16th Avenue! If you want a workout with your art, be sure to climb the 163 steps while you're there.
14. Lombard Street
See the most crooked street in San Francisco by hopping the Hyde Street cable car or just walking to Lombard Street. You can get cool photos of the city, spotting Coit Tower in the distance, from the top of the street, or take the steps down and shoot some pictures from the base of the twisted street.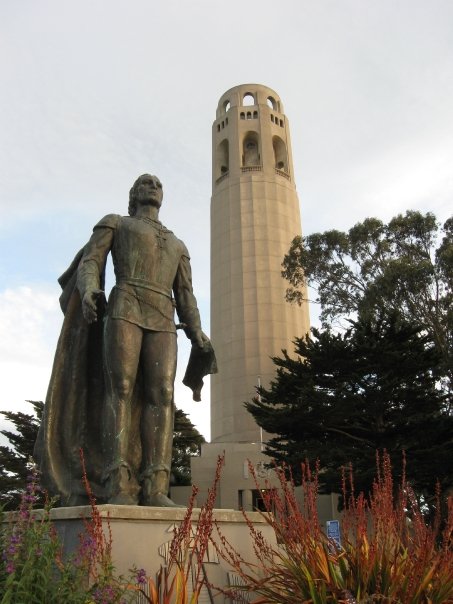 15. Coit Tower
Enjoy the murals at the base of Coit Tower and literally walk alongside California's history and learn more about San Francisco's socioeconomic climate by viewing these 1934 murals. You can also enjoy the impressive views of the city and the bay from this point. If you want an even better view, pay a small fee and ride the elevator to the top for a stunning panoramic view of San Francisco.
16. Grace Cathedral
In Nob Hill, you can enter the Grace Cathedral for free and admire the Gothic architecture, walk the indoor labyrinth to find enlightenment, or check out the outdoor labyrinth and gardens. The Cathedral also plays host to free concerts and events throughout the year.
17. Seward Street Slides
Let out your inner child by checking out the Seward Street Slides in Noe Valley! While you might have to hunt down a piece of cardboard for your ride, these large cement slides are unique and worth a quick visit – as well as a free ride!
18. Musee Mecanique
Discover old arcade games and the unique collection of mechanical entertainment in this free San Francisco museum. Entry is free but if you want to play the games, it'll cost you… a couple quarters. The museum has been touted as San Francisco's weirdest museum, and that's saying something! It's also the world's largest privately-owned collection of antique arcade games and such.
19. Cable Car Museum
Learn about the cable car and its history at the free Cable Car Museum in San Francisco. See three cable cars from the 1870s, as the first run cable car was in 1873, as you read about the technology behind it and see historic photographs of the cable cars in action. You can't imagine San Francisco without the image of a cable car in it, and this free museum at the corner of Mason and Washington Streets, shows you how this feat of engineering was accomplished.
20. Golden Gate Fortune Cookie Factory
End your free tour of San Francisco on a lucky note at the Golden Gate Fortune Cookie Factory where you can take a factory tour and learn how the cookies are made as well as receive a free sample! You'll probably be tempted to buy one of the giant fortune cookies after your tour and I think you should go ahead and splurge. You might get lucky with your fortune – and maybe a small fortune to help you plan a return trip to San Francisco!
What's your favorite free thing to do in San Francisco? Tell us in the comments below or on Facebook!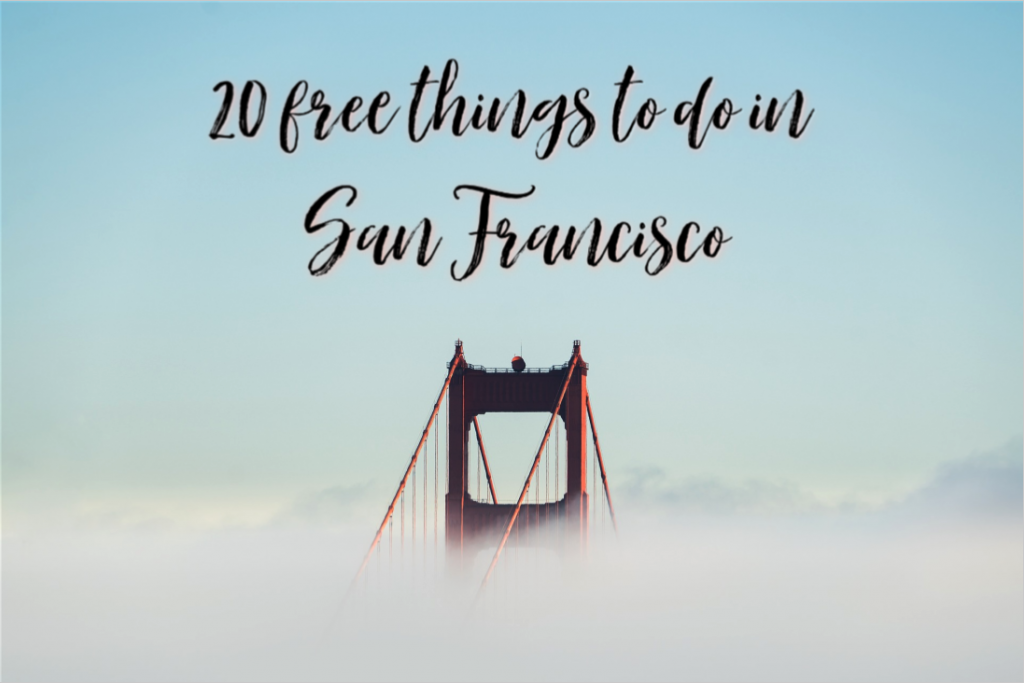 Like the post? Share it now!