If there's one weakness I have, it's Italian food and Italian wine. It's so amazing what they do with just a few ingredients and then present a masterpiece on a plate and in a glass. While many restaurants here are great at serving up Italian dishes, sometimes you just can't beat the real thing by gorging on some authentic Italian food and wine right in the heart of Italy.
While there are 20 wine regions in Italy, we've narrowed down our list down to our nine favorite wine regions of Italy and shared recommendations of what to eat and drink there!
9 Italian food & wine regions to know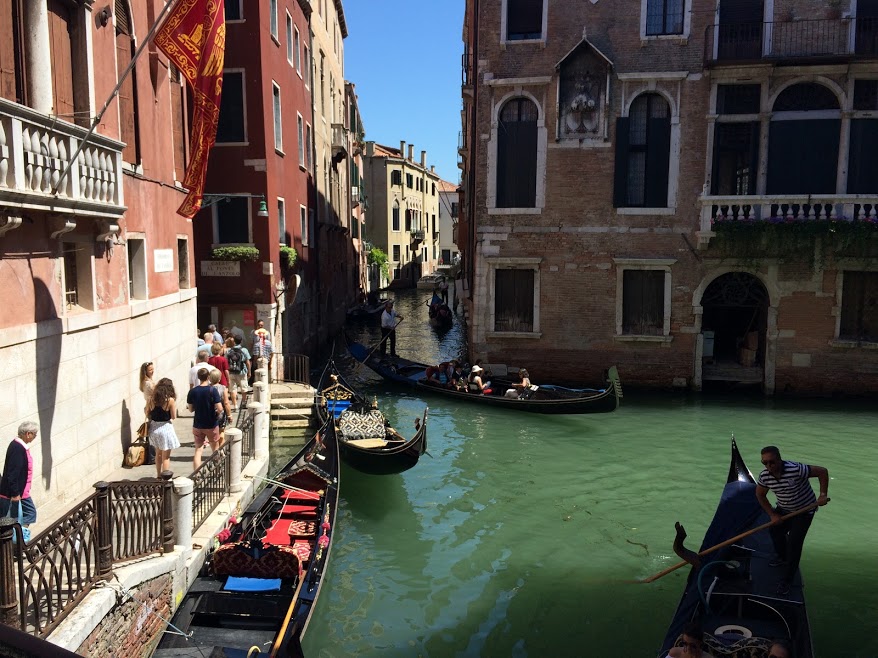 Veneto
It's no secret that you'll want prosecco when visiting the Veneto wine producing region or any of their fantastic, crisp white wines (think pinot grigio). Veneto includes Venice and Verona and spans from the Dolomite Mountains to the Adriatic Sea and is a destination for those seeking a romantic getaway – essentially, perfect for a place to wine and dine your sweetheart. If you're after some red wine in Veneto, go for valpolicella, amarone, and bardolino.
Pair your wine with Fegatio alla Veneziana (calf's liver sauteed in onions, parsley, sage, butter, and oil with a hint of vinegar), sardele in saor if you want sardines, and finish your meal with some tiramisu.
Piemonte
In the mood for something red? Piemonte, bordered by France and Switzerland, is your region, especially for barolo, barbaresco, barbera, and dolcetto. They have two of the Three Big B's of Italy, so they're doing something right with their wine! These everyday, light-colored yet bold wines from Piemonte should be enjoyed while they're young and bring fruity, rich, and well-balanced flavors to the table. If you favor whites, opt for an asti spumante a sweet, white sparkling wine.
When dining out, order some risotto that's flavored with saffron, Castelmagno cheese if you want a semi-hard cheese or a blue mod Robiola for a creamier cheese, and some decadent chocolate.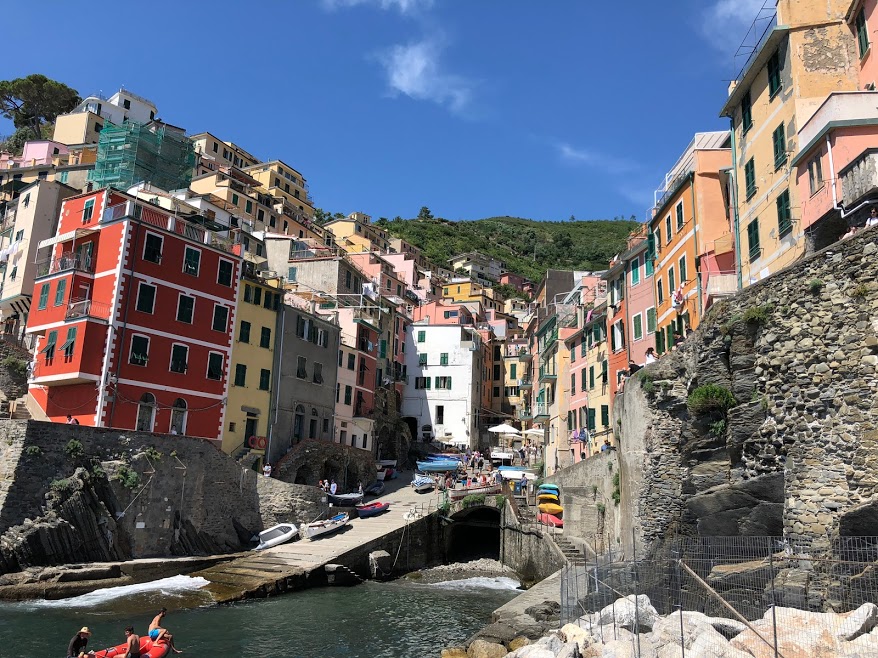 Liguria
Cute and charming coastal towns, like the colorful villages of the Cinque Terre, call Liguria home and so do many wonderful winemakers. White wines are abundant here and ideal for drinking with its hot, humid climate in the summer. Savor some pigato or vermentino or if you want to have a glass of something red, go with rossese di dolceacqua. In this region, it's almost criminal to not finish your meal with some sciacchetra!
For dining, stick with the classics and get any sort of pasta with pesto or get some fluffy yet flavorful focaccia-based dishes to pair with your cool white wine.
Emilia Romagna
As one of the oldest wine regions, the Emilia Romagna region has had time to perfect winemaking and it shows with its renowned production of lambrusco, a sparkling red wine! You can also find more traditional reds like barbera, sangiovese, and trebbiano as well. The region also makes delightful rose if you're looking for the perfect summer evening drink.
Pasta lovers rejoice in Emilia Romagna as you dine on lasagna and tortellini bolognese. You'll want to sample some excellent parmigiano reggiano cheese (parmesan) produced here and try a bit of the balsamic vinegar from Modena.
Friuli Venezia Giulia
Bordered by Austria, Slovenia, and the Adriatic Sea, this is another fantastic Italian wine region for white wines. This region is home to sprawling vineyards and historic cities, like Trieste which was once a city in the Austro-Hungarian Empire. After taking in the historic sites, sample some tocai friulano or collio goriziano.
For food, you can't pass up tasting some San Daniele prosciutto, perhaps sampled alongside some montasio cheese. You can turn up the flavor with the spicy pork sausage of muset or get some veggies into your meal with the soup dish of iota, complete with potatoes, beans, and sauerkraut – yum!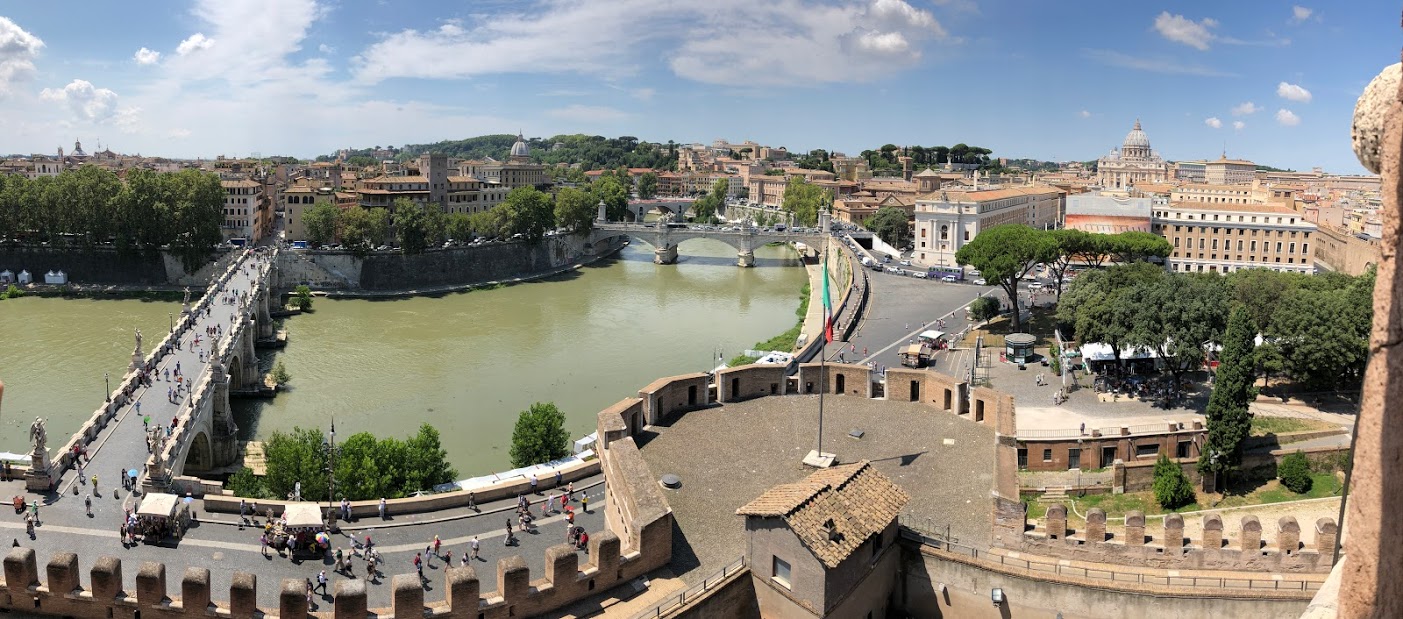 Lazio
Rome is the first thing that comes to mind when thinking of the Lazio region of Italy or perhaps the ancient port city of Ostia, similar to Pompeii, that's pretty well preserved to this day. In central Italy, you'll be drinking frascati for white, or torre ercolana, fiorano, or colle picchioni for reds. If you're a bit wined out, opt for a Peroni beer in this region.
I'm just going to say there are no bad food choices in the Lazio region, but to sample the best of this region go with bruschetta topped with tomatoes and garlic, carciofi (artichokes) alla giudea, spaghetti alla carbonara (my absolute favorite Italian pasta dish due to its creamy egg-based sauce and chewy pieces of pancetta), bucatini all'Amatriciana, or porchetta from Castelli Romani. I'm pretty sure you could throw a dart at a menu in the Lazio region and end up with something mouthwatering and amazing on your plate.
Umbria
Near Tuscany and Lazio, Umbria is well-known for its decadent food, wine, and foraged truffles! Sample sagrantino, colli perugini, or torgiano rosso riserva. Many wines from this region have bold tannins, fruity flavors, and a long shelf life – many should be aged in the bottle for 10+ years before opening.
When eating in Umbria, don't skip any dish that includes black truffles, try some honey from Valnerina, and enjoy some Budellaccio salami.

Toscana
If you're exploring the rolling hills of Tuscany, chances are good you'll be sampling some exceptional chianti, a favorite in the Toscana region. Using sangiovese grapes, the oldest wine producing region of Italy is known for its acidic and tannic wines. Brunello di Montalcino is another top contender among the wines made in this region. For whites, go with the vernaccia di San Gimignano if you want something citrusy and crisp or wait for dessert and dip your biscotto into your vin santo or sweet dessert wine.
Pair your wine with ribollita, a vegetable minestrone, or opt for something a bit heartier with bistecca Fiorentina (come hungry for this dish, seriously). You can't skip out on pairing your wine with some regional cheeses like pecorino and raveggiolo.
Sicilia
Sicily is known as the Italian wine region with the most vineyards, which is interesting since it's an island! Sambuca is a popular drink here but Sicily also produces wonderful nero d'avola, rose, moscato, and their indulgent dessert wine of marsala – a wine that's been fortified with brandy!
When in Sicily, you cannot skip trying authentic Sicilian honey, pistachios, and blood oranges. There's a reason so many gelaterie mark that their pistachio gelato uses pistachios from Sicily. While you're at it, try cassata cake that has ricotta and pistachios! You'll easily find sweets and yummy treats in Sicily, both on your plate and in your glass.
What's your favorite wine region in Italy? Tell us in the comments below!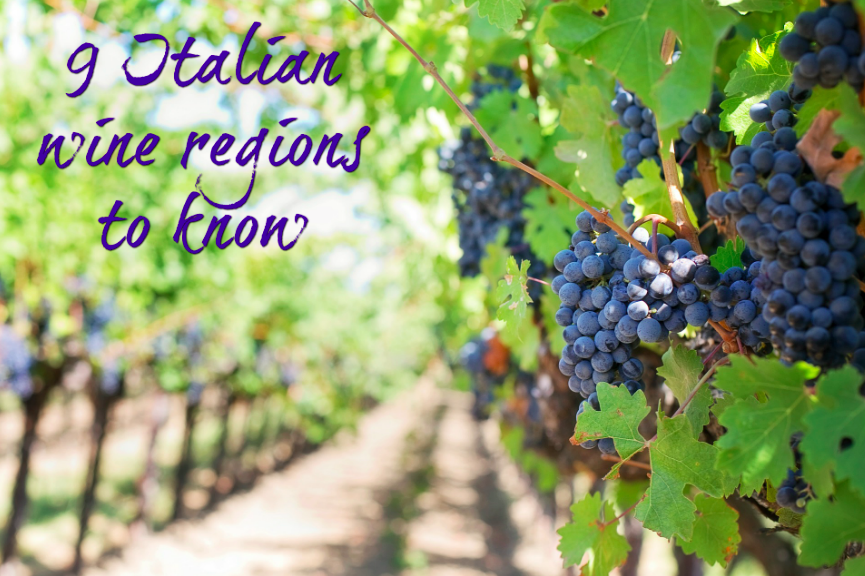 Like the post? Share it now!