Since writing our post about what to do in Kauai, we've had such a craving for a Hawaiian favorite: Poke!
While there are many restaurants popping up that serve poke, I think there's something fun about making it at home and serving it with fresh pineapple and perhaps whipping up a mai tai or two! If you're in the mood for an authentic Hawaiian dish, give this poke recipe a try.
My favorite poke recipe
1 lb. ahi tuna steaks
1/4 cup sweet onion, sliced thin
1 green onion, sliced how you want it
2 cloves of garlic, minced
2 tsp. macadamia nuts, chopped
2 tsp. black sesame seeds
3 tbs. light soy sauce
2 tbs. sesame oil
1/4 tsp. Hawaiian sea salt
If you want more spice, you can add red pepper flakes or chili flakes to the bowl. I also top mine with fresh avocado slices
Poke directions
Cut up the tuna into pieces, about 1 in. cubes, and then add the rest of the ingredients on top. Mix it up to evenly coat all the tuna, and then cover the dish and pop it into the fridge. It's seriously that simple.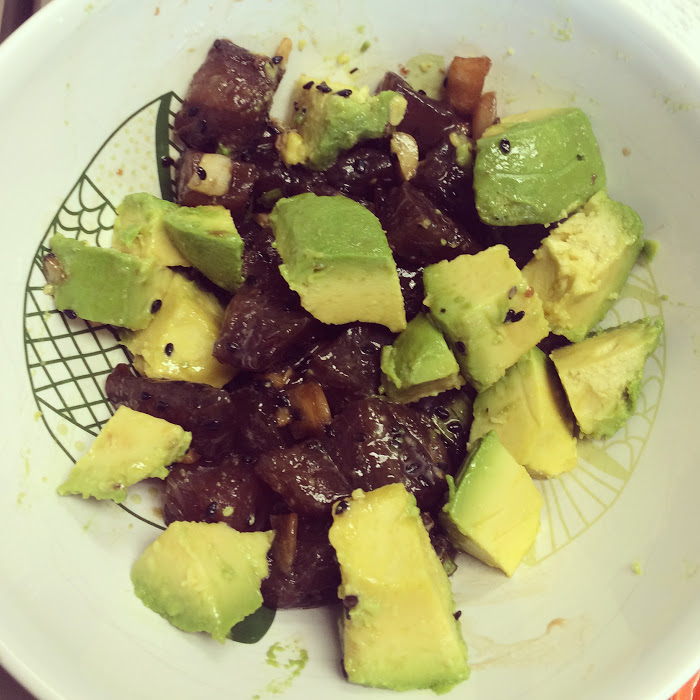 Like the post? Share it now!