Miracle, a Christmas-themed pop-up bar, has been one of the most festive things to do in Denver to get in the holiday spirit with a spirit for a while now.
Rick and I went with my sister and brother-in-law to see why everyone was ready to shoot their eye out over getting into this holiday bar and discover why it has over a three-hour waitlist most nights.
Fortunately this year they're adding another location plus offering the companion bar, Sippin' Santa, which has more of a Santa on a surfboard feel – Mele Kalikimaka!
The three locations include:
Miracle at Avanti Food and Beverage, 3200 Pecos Street
Miracle on Larimer Square, 1414 Larimer Street
Sippin' Santa at Arvada Tavern, 5707 Olde Wadsworth Blvd.
The Miracle bars are open from 5 p.m. – 11 p.m., Sunday through Wednesday, and 5 p.m. to 1 a.m. Thursday and Saturday. The Larimer Square location is open until midnight on Thursday and only goes until 1 a.m. on Fridays and Saturdays.
If you're ready to feel like Christmas exploded in a bar and get all fuzzy and festive, read on to see if you should add a visit to Miracle to your holiday to-dos in Denver!
Review of Miracle in Denver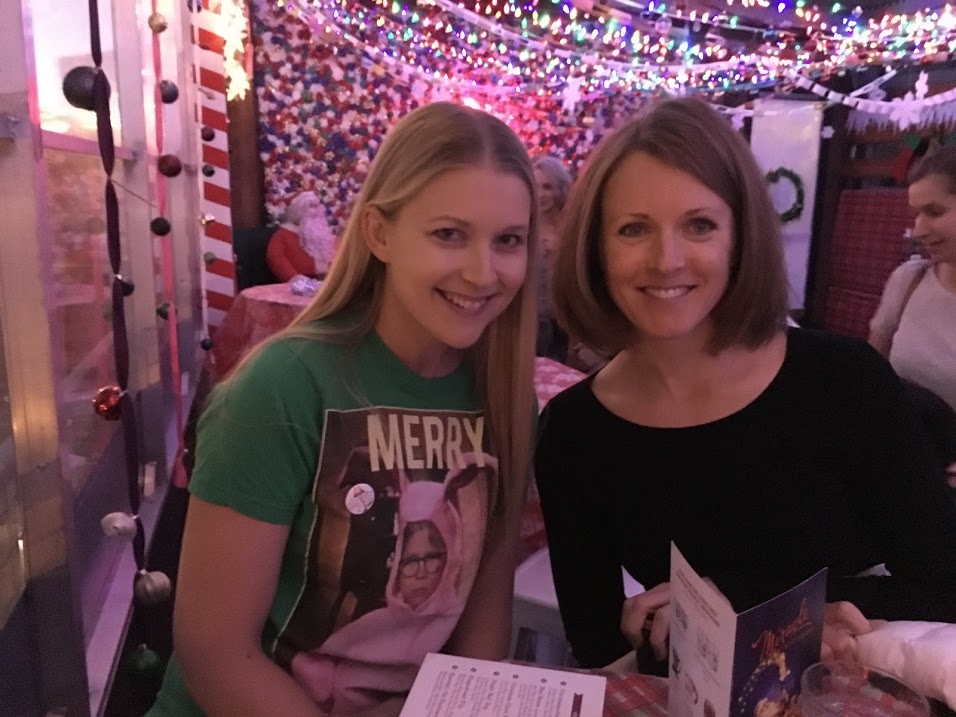 The experience
Since we planned ahead, we got to the bar early to be one of the first people in line and it paid off as we got in a few minutes after the doors opened. The experience was fun and worth trying to get in as the decor is fun, the drinks strong, and you definitely get in the holiday spirit.
It was a cool experience and we'll probably try again this December but might check out the Sippin' Santa to see what that bar is like and add some tropical flavor to our holiday celebrations.
The service
The service was fine, our server didn't come around as often as we'd expect given how small the space was. Once our orders were in, the drinks came out relatively quickly so that made up for slower ordering.
The Christmas cocktails
The cocktails were tasty and strong and I would recommend going after the hot drinks as I think those were the best of the bunch. My favorites included the Bad Santa, Jingle Ball Nog, Gingerbread Flip, and the Run Run Rudolph.
Price
It was a bit expensive for how small the cocktails were, most drinks were $12 or $13, but you're paying for the experience and ambiance.
Tips for visiting Miracle in Denver
Add your name to the waitlist! Even if you get there an hour before they open to join the line. We only had two groups ahead of us but put our names down on the list. The other groups were told to come back later but we got admitted as we were already on the list and in line.
Get there early or go super late. Joining the waitlist is a must, but if you want to ensure you get in, line up early or expect to go late when the crowds die down.
Expect a cozy atmosphere. And I don't mean the decor or mood lighting, I mean how close and comfortable you'll have to be with those sitting next to you. You're packed in there, so expect to bump some elbows as you savor your Christmapolitan.
Check the list twice. The drinks are fun, but a little pricey for what you get so either come ready to drop some cash or only plan to stay long enough for a drink or two.
Have you been to a Miracle pop up bar? Tell us what you thought in the comments below or on Twitter!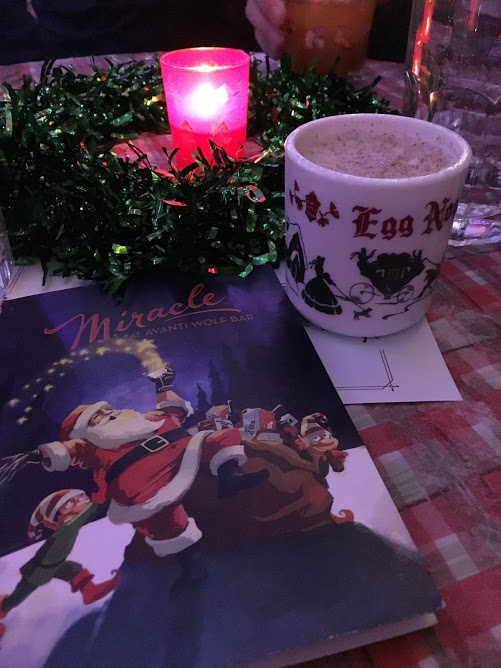 Like the post? Share it now!