The holiday season is upon us and with every retailer seemingly extending Black Friday and Cyber Monday deals, as well as having traditional holiday sales, it's that time of year to go shopping for gifts under the tree.
If you're shopping for frequent travelers or family or friends that are planning some serious travel in 2020, you might want to view our list of the top 19 travel gifts for 2019!
From practical gifts to fun, post-travel things to keep the memories alive, we've rounded up our favorite travel gifts to give and receive over the holiday season. 
19 perfect gifts for travelers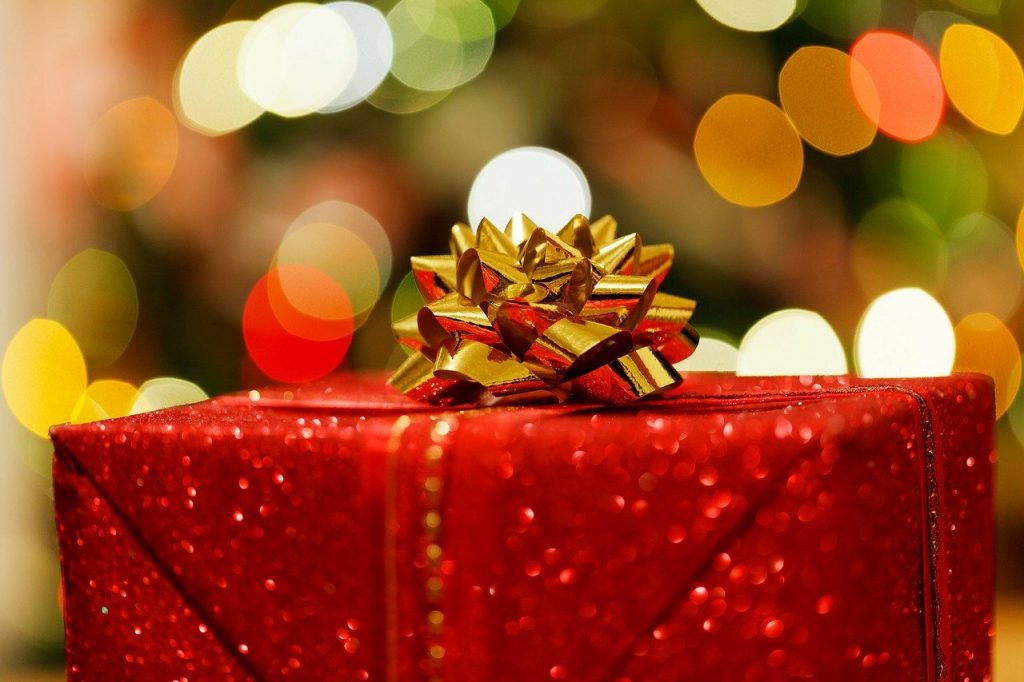 1. Gift cards
I know people say gift cards are so impersonal but I don't buy it. We love getting gift cards over the holidays as we can use it exactly how we want to! Airbnb, hotels.com, Southwest Airlines, whatever travel supplier we get a gift card from, we're sure to use it and know many other travelers that feel the same way. 
Gift cards from certain airlines or accommodation providers are our favorite as they help cut costs for our trip so we can go out for a nice dinner or spend a little more on an experience or even a nice souvenir!
2. Experiences
Another take on gift cards but a bit more personalized or custom to your family's or friends' trip is to get them a gift certificate for a tour they've talked about doing, like a food tour, ghost tour, sightseeing by bike, and so on. Many tour companies offer gift certificates for their tours so you can get them something special but it's still up to them when they redeem it. 
3. Language courses
Rick and I have been studying Italian for about two years now and the gift of language learning tools is one of my favorites! You can purchase a subscription to Rosetta Stone for your favorite traveler or if they want a more immersive experience, give them the gift of going back to school with a language course at a local community college.
You can also give them gifts that supplement their learning, like the language for Dummies series (I love their Italian one!), story books in the language they're learning, or even their favorite movies dubbed in whatever language so they can learn idioms, slang, and pick up humor in their new language. 
4. Photography classes
A different spin on the educational aspect is to sign them up for a photography class so they can better capture their adventures! I've seen some classes that even work with people who want to take better smartphone photos, no DSLR camera required! These classes can improve the photographer's technique, help them identify cool shots and new angles to shoot from, and how to use their camera better for crisp, quality photos. 
5. Photo albums
I love printing out my travel pictures and putting them in photo albums or scrapbooking them to document Rick's and my travels, and I think photo albums are a great gift for travelers who love to do the same. Find a cute travel-themed album with a map on the front or get them one that totally suits the upcoming trip they're going on, like an album decorated with palm trees for their upcoming trip to the Caribbean.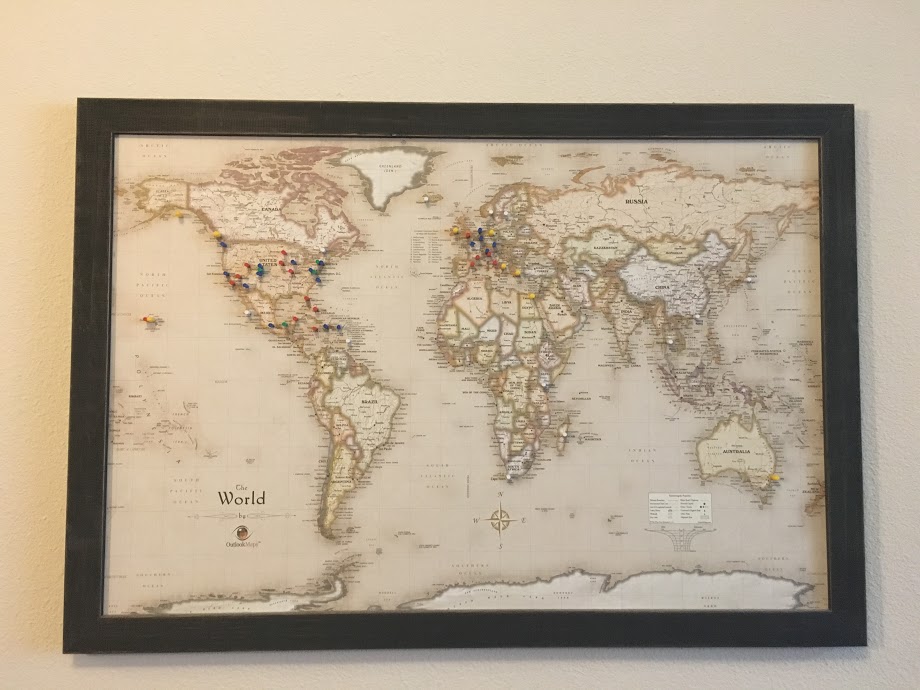 6. Scratch-off map
Maybe your friend doesn't like to print photos but likes to show off their journeys around the world – get them a cool scratch-off travel map or magnetic pin board (we have one of these that is just covered in color-coded pins, one for my travels, one for Rick's, one for places we've been together, one for places we've got trips planned, and one for our bucket list destinations). 
7. Travel journal
Rick and I have a couples travel journal for us to write down ideas for future trips and write about our experiences on past trips and keep note of what we did, what we saw, and what we ate and drank each day of our vacation. These are great for the future as they capture the small details we might forget later and provides us the opportunity to plan a new trip together.
8. Guidebooks
I'll be asking for a Rick Steves' guide to Dublin this year as I've thoroughly enjoyed his books on Barcelona and Rome to help us plan past trips there. His books have everything you need, plus he just seems like such a great guy – watch his show or clips on YouTube if you don't agree. He's like the Mr. Rogers of travel. 
You can go city-specific with guidebooks or get your traveler a hiking book, one about wine trails or best breweries across the country, a bucket list guide, or a guidebook on couples' adventures. The sky really is the limit on travel guidebooks and their topics these days. 
9. Portable charger
This can be a life-saver (well, phone saver) for frequent travelers or those with older phones – like me. I'm always plugging into Rick's portable charger when we travel by train or bus so I can continue to snap my nine billion pictures when we arrive at our destination. They make so many options too with how slim and compact portable chargers are these days that there's no excuse for your frequent traveler to not have one!
10. Travel adapter
I do have adapters for each country but a universal adapter is a great gift for those who only want to pack one or might not pack the right one for where they're going. 
11. Collapsible water bottle
This is one of my favorite travel accessories so I can stay hydrated while I'm traveling but also not wasting space in my purse or backpack when it's time to travel light. Collapsible water bottles come in a great variety of styles, like roll up, pouches that lie flat when empty, or twist and shrink, as well as tons of colors.
12. LifeStraw
Okay, LifeStraw does have a water bottle option but it's not collapsible so it gets its own mention! The original LifeStraw is perfect for travelers who prefer the rugged outdoors and getting lost in the wilderness for days at a time as it can ensure they have access to clean drinking water at all times.
13. Wine skins
Yeah, I've mentioned wine skins before but for any wine enthusiast who likes to bring home a bottle after their travels, these make great gifts! They're wine bottle-shaped bubble wrap bags and make bringing wine home in your checked bag a breeze – and you won't have a major wine explosion situation if they should break. 
14. Packing cubes
For long trips, nothing beats a good set of packing cubes to keep everything organized. They're affordable, come in fun colors, and are very practical holiday gifts. 
15. Plastic toiletry bag
Help make travel less stressful by getting your friend through TSA quickly with an approved plastic toiletry bag. I've used Ziploc bags in the past but have had incidents where something pops a hole in it or the zipper breaks and them I'm SOL for the return trip. A reusable, durable plastic toiletry bag can come to the rescue! Is it a little boring for a gift? Sure, but it's definitely useful!
16. Luggage scale
Not gonna lie, Rick and I have done the whole weigh ourselves and then weigh ourselves with our luggage to see how much weight we're traveling with and there's a much easier solution: a luggage scale! These are great gifts for travelers who don't like checking bags (ahem, me) but have to when traveling overseas and bringing home wine in the aforementioned wine skins.
17. Noise-cancelling headphones
I need peace and quiet when I sleep and God knows you're not finding that on an airplane. So hello, noise-cancelling headphones! I do have a pair that are earbuds that work decently, but for the full experience go for the full-size headphones and traveling case to keep them from getting smooshed in the bag. 
18. Wallet phone case
This is another favorite travel accessory of mine – my wallet phone case. Just make sure to put credit cards and hotel room keys the opposite direction of the magnetic strip! I love having my phone, ID, cards, and some tucked away cash in a compact case, and I can easily attach the wrist strap and turn it into a mini clutch. It's great for when we're on cruises or resorts so I don't have to lug a purse around with me. 
19. Calendar
I remember back in middle and high school, my family and I would go to the mall around this time of year so we could buy a calendar for next year and I still think calendars are fun gifts for travelers! Not only can they see reminders of upcoming trips, but you can also get them a calendar that's travel or destination-specific. I used to go for the ones you'd pin to the wall and each month you got a new picture, but now I go for the ones that sit on my desk and I get a new image each day. 
What's your favorite travel gift you've ever received? Tell us in the comments below or on Twitter!

Like the post? Share it now!