When I was a kid every spring break meant my sister and I were shipped off to our grandparents' house near Phoenix, Arizona. Because of those vacations I have a special place in my heart for Arizona and the American Southwest.
With its rugged, expansive landscapes, dusty red rocks and unique geological formations, and the dry heat, the Southwest is something special.
Whether you're looking for awe-inspiring beauty or want to feel like you stepped right into the old Wild West, the Southwest is one of my favorite travel destinations in the United States.
With great road tripping opportunities, epic stargazing, lots of gorgeous art and cultural activities, fun wineries, and delicious food, there's plenty to keep you busy as you explore this part of the USA. 
If you want to make sure you hit the best cities in the Southwest, check out our list of the top travel destinations in this region.
Top 6 destinations in the Southwest USA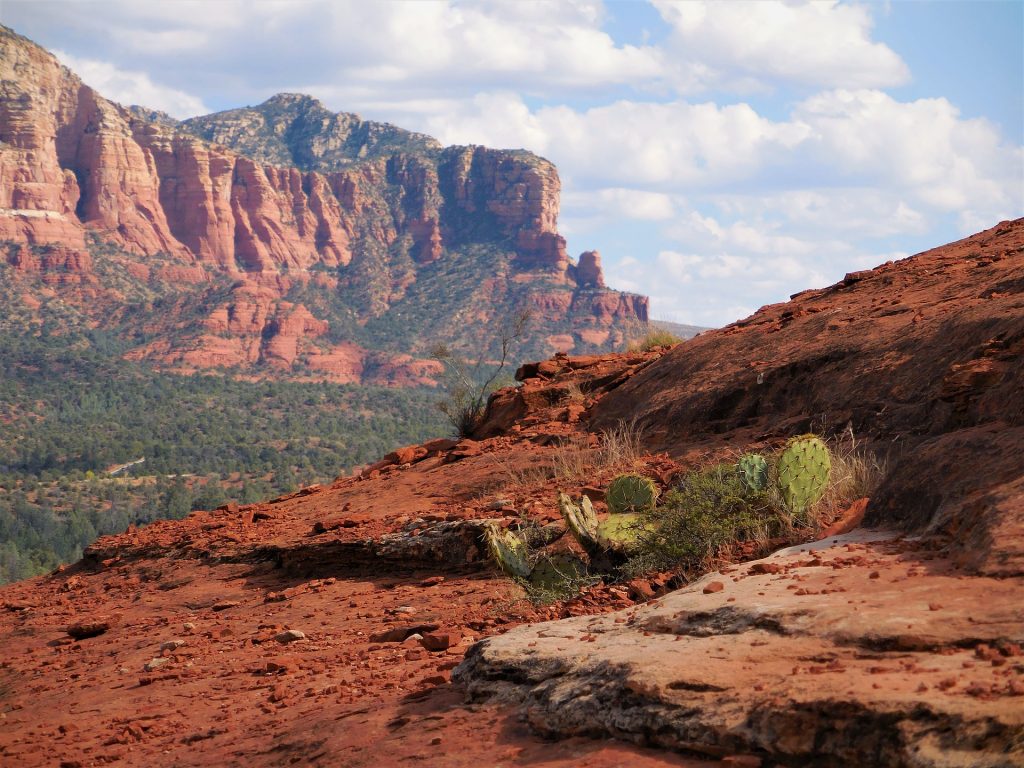 1. Sedona, Arizona
Sedona is beyond beautiful with its vibrant colors and is almost a spiritual experience. Stare in awe at the towering red rocks, hike or bike the trails, visit the art galleries, relax at the spa, and then open a bottle of Arizona wine at night as you gaze at the clear, cloud-free sky and enjoy the twinkling light show Mother Nature puts on. It's a magical destination in Arizona that can't be missed. 
2. The Grand Canyon, Arizona
I know I already listed an Arizona destination but the Grand Canyon is a famous travel bucket list item for any trip in the Southwestern United States.
Admiring the impressive canyon is an experience in of itself, but with so many activities and adventures, like hiking, rafting, and helicopter tours to camping in the park, there's no shortage of fun to be had in the Grand Canyon.
3. Santa Fe, New Mexico
A few years ago I went on a trip down to Santa Fe with my parents and it was a weekend filled with art, museums, wine, Native American history, and great Mexican food. The downtown plaza is home to historic sites, street jewelry and craft sellers, and wonderful restaurants and bars.
Beyond the city center, you can check out hiking and biking trails, horseback riding, and even some nearby skiing in the winter. After all that walking, be sure to save room for a biscochito or two, New Mexico's state cookie. 
4. Colorado Springs, Colorado
When I first moved to Denver, whenever friends visited we would either go up to Estes Park or down to Colorado Springs, and while both are beautiful, Colorado Springs is home to the stunning Garden of the Gods, a must-see in Colorado. You can hike the park or book a horseback riding tour for a unique walk through the park.
Colorado Springs is also known for Pikes Peak, Seven Falls, and the challenging climb of the nearby Manitou incline. After all this outdoor activity, you'll be ready to visit the city's awesome craft breweries and try some great Colorado beer.
5. Las Vegas, Nevada
Sin City doesn't need much talking up as most are lured in at some point toward the glittering bright lights of the Las Vegas Strip. Most go for the resorts and casinos, amazing pools, drinks as big as your head, world-class entertainment, and decadent dining opportunities.
But if you can tear yourself away from the Strip you can visit the Hoover Dam, Lake Mead, Valley of Fire State Park, Red Rock Canyon, and even hop a tour to the second destination in this list, the Grand Canyon!
6. Moab, Utah
One of Rick's first trips with my family was to Moab, Utah so we could all visit Arches and Canyonlands, as well as take a ride on the Colorado River. It was a great weekend filled with hiking, drinking wine while grilling out, and sitting in the hot tub while staring at the stars. Moab is a fan-favorite as it's been named the #2 spot in the Top 25 Trending Destinations in the US this year.
Is there a travel destination in the American Southwest you can't wait to visit? Tell us about your dream trip in the comments or on Twitter!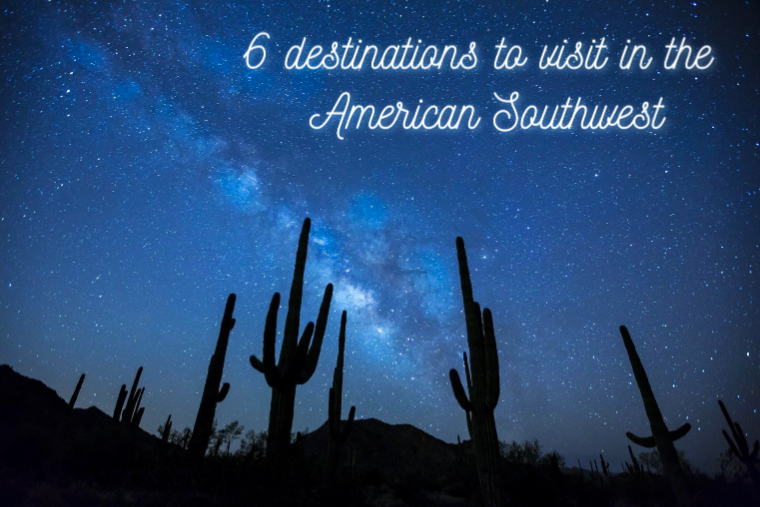 Like the post? Share it now!