Rick and I are getting ready to go on a cruise in January and one of our destinations is Nassau! We went to Nassau back in 2015 and can't wait to get back to this colorful city to keep exploring. As the capital of the Bahamas, there are plenty of incredible things to do in Nassau, both for couples and families. This paradise city in the Caribbean has unique excursions, fun tours, and a lot of history to explore. If you're planning a trip to the Bahamas soon and need to plan your Nassau travel itinerary, check out our top 10 picks for activities in this urban tropical paradise.
What to do in Nassau, Bahamas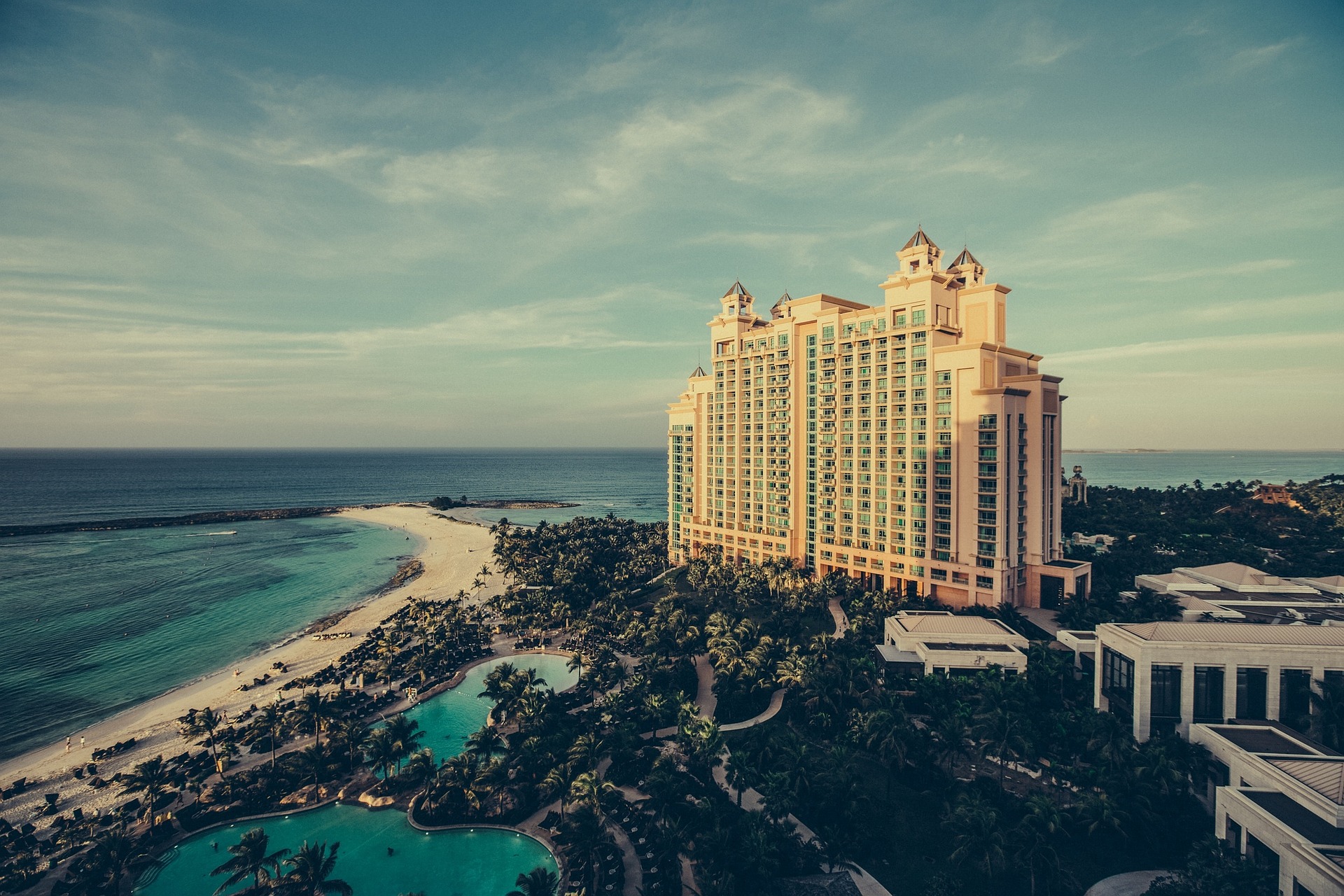 Go to Atlantis Paradise Island
The instantly recognizable hotel has a fantastic waterpark and awesome aquariums. The Aquaventure Water Park has thrill rides, water towers, tube rides, and exciting water slides suitable for everyone in the family.  Easily touted as one of the best things to do in Nassau, you might want to plan to spend at least a half day at the park or go for the full-day experience. Take your day at Atlantis to the next level by booking one of their 31 cabanas with food and drink service!
Get easy access to the park by staying at the resort, or book a day there through your cruise line or hope that you can get a few of the limited number of day passes.
Snorkel adventure
Whether you want to hang out on the beach and just get out in the water on your own or go on a sail and snorkel adventure with a reputable tour company, there's nothing like snorkeling in the Caribbean. Swimming above the vibrant coral reefs, among the tropical fish, and sometimes even exploring sunken shipwrecks is a can't-miss Caribbean experience!
Swim with the sharks at Stuart Cove
Want to take your underwater excursion to the next level? If you're a certified diver, head off to Stuart Cove for an unforgettable scuba dive with sharks. This two-tank dive is a half-day adventure, but worth it for divers who want to visit the Shark Wall and swim with reef sharks. A great bucket list item to check off on your Caribbean getaway!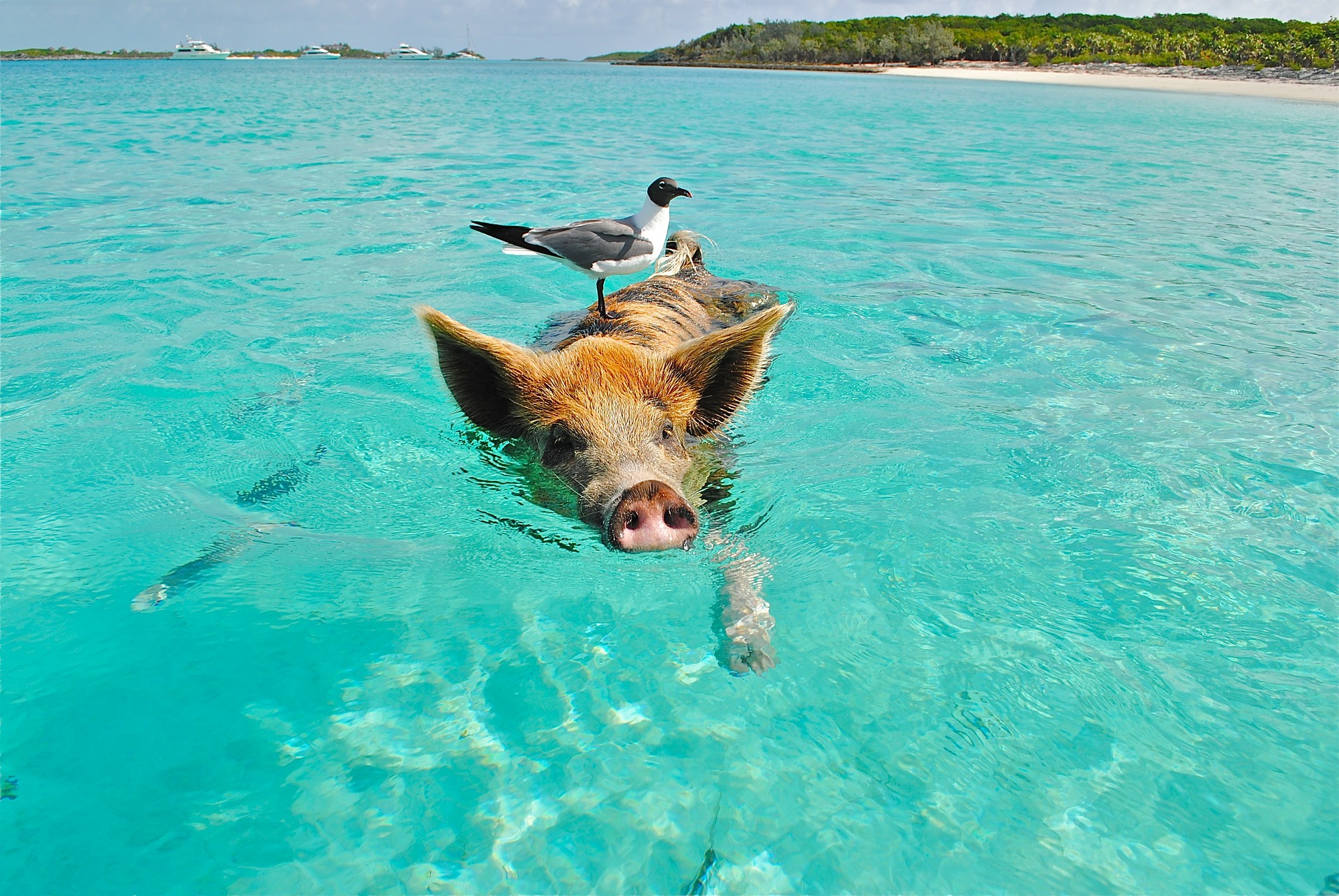 Play with pigs in paradise
It's a photo that makes its rounds on social media as a fun thing to do in the Caribbean: Swimming with the pigs at Exuma. It takes about an hour to get out to Exuma, but the turquoise waters, stunning beaches, and friendly pigs taking a dip makes it worth the trip. Please send me your photos when you get back as I can't resist pictures of cute pigs – especially those living the good life on a tropical island!
Climb the Queen's Staircase
Walk through history as you climb the 66 steps, honoring Queen Victoria. Built in the 18th century, this 600-ft.-tall staircase was constructed by slaves and leads you to Fort Fincastle. These steps connect the fort to downtown Nassau and almost brings a Mayan ruins feel to this Caribbean island.
Meet the mateys at the pirate museum
It's a bit touristy and definitely family-friendly, but the Pirates of Nassau Museum is a fun way to spend an hour and take a trip into Nassau's past in the early 1700s. Learn about the pirates and smugglers who took refuge in the Bahamas through exhibits and displays of treasure and booty and enjoy the fun fact that the museum is set in a replica ship. Prepare for a swashbuckling adventure as you feel like an authentic pirate of the Caribbean.
Find the best Arawak Cay fish fry
Head to Arawak Cay to find the best Bahamian restaurants – serving the best seafood on the island. This area isn't just famous among tourists but the locals as well. Try to get into Twin Brothers, Goldie's, or Potter's Cay for great fish fries and conch fritters. Have a tropical rum drink in your hand or order some authentic Bahamian Kalik beer to go with your fry up and enjoy the fun ambiance with live music and dancing.
Take a food tour
Go on a food tour to discover the authentic flavors of the Caribbean! With Tru Bahamian Food Tours you explore Nassau and learn about the food scene, the culture, and history of this famous cruise destination. The three-hour food tour in downtown Nassau includes six tastings, like conch fritters, Bahamian mac and cheese, or truffles, and a dedicated guide for your small group.
Enjoy a rum tasting
Drink up, me hearties, yo ho! Keep up the pirate theme by sampling their favorite drink. There are a few options in town for a rum tasting, but one of the best is John Watling's Distillery, built in 1789. Pop inside for a tasting of their barrel-aged rums from 10 a.m. to 6 p.m. While on your rum tour of Nassau, be sure to pick up a rum cake while you're at it!
Souvenir shopping
Need a cool, handcrafted souvenir for all your friends who didn't come down to the Caribbean with you? Shop the Nassau Straw Market, a historic market offering amazing crafts, jewelry, and of course those colorful souvenir t-shirts. Go to Bay Street to find the market and get your shopping on.
What's your favorite thing to do in Nassau? Tell us in the comments below to help us better plan our upcoming Caribbean escape!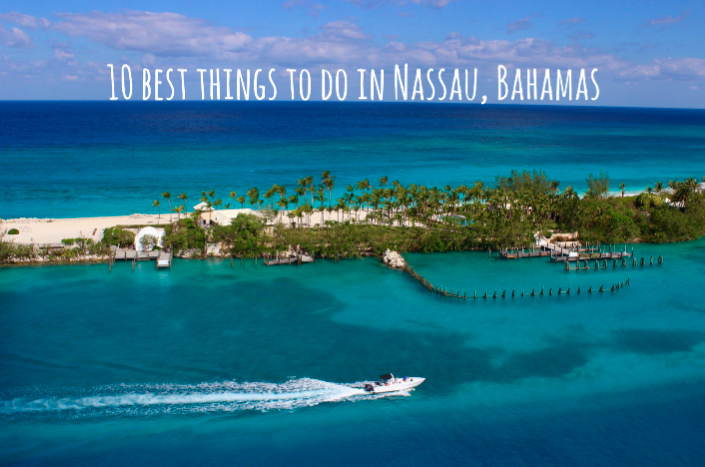 Like the post? Share it now!