Back in early August, I went on a girls' trip with my friends from high school to Seattle. We made sure we did the best sightseeing and sampled all the fresh fish we could get our hands on – as well as some superb Washington wine to wash it all down!
I'd been to Seattle once before for a work conference and had checked off the major attractions like the Space Needle and Pike Place Market, but the one thing I still had to do in Seattle was go on an Underground Tour. Fortunately my friends were game so we were able to book it.
We went on a noon tour so we could get brunch and mainline caffeine before our walking tour of Seattle. I'd heard good things about this tour so I was very excited to explore the tunnels that are buried below Seattle's streets, as well as learn some fun facts about the city's history.
If you're debating whether or not to book the tour, check out my review and see why you should go ahead and do so.
My review of Bill Speidel's Underground Tour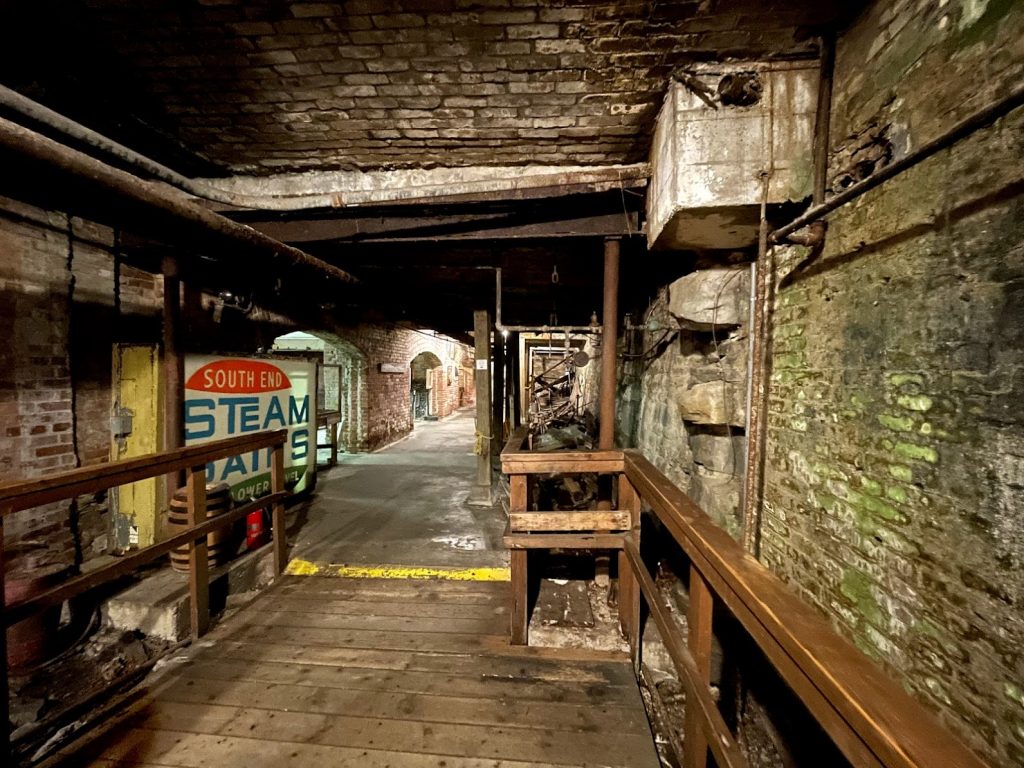 The Seattle tour
I've seen some reviews complain about the cost of this tour which is surprising as I thought it was very informational and fun, and a cool side to Seattle you don't get to normally see – especially for around $20.
Some of the highlights of the tour included:
Hearing about Chief Seattle and his role in building this city
Learning about the Great Fire of 1889 and how it actually helped the city in the long run by redoing the sewer system the right way – instead of having people's toilets spout their contents back into people's homes
The seedy "sewing" tax, or sin tax, and how that money helped Seattle develop and become a major city
The Seattle One-Step Program, an alternative to AA that most would not choose
Imagining being a woman in the early 1900s and having to climb ladders up and down to access the shops below the new sidewalks, and then carry all my purchases home
Hearing how the underground shops were still used for markets and retailers until it was no longer safe and seeing how those subterranean storefronts would have looked
Seeing the purple glass from below and learning how to identify original windows to the underground
I thought it was fascinating to go below the city and see some of the relics and other items that were abandoned here. The stories were well told and our tour guide was very entertaining and informative.
We had about seven stops along the tour to take a closer look at photographs, drawings, artifacts, or simply to listen to a new story. We weren't underground the entire time and did go back to the main street to get to another section of the underground or to look at the purple glass from above before going down below to see what it looks like from the other side.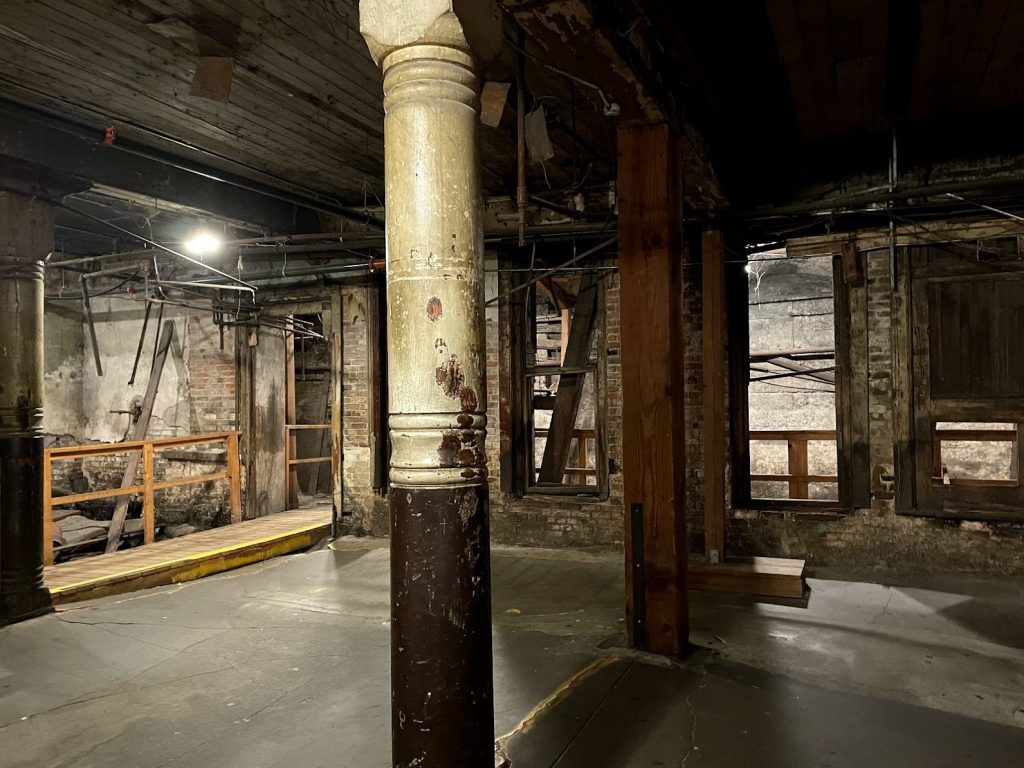 Group size
We had quite a large group initially and then they split us up into two smaller, albeit still large, groups. There were probably 30+ people in the smaller group and it can get cramped in the hallways and stopping points along the tour.
Booking information for the Seattle Underground Tour
Duration: 75 minutes
Days offered: Daily tours
Time: 9 a.m. – 7 p.m. (April-September), 10 a.m. – 6 p.m. (October-March)
Price: $22 per adult (18-59), $20 per senior (60+), $20 per student (13-17, or with proof of valid college ID), $10 per child (7-12 years old)
Transportation: Not included and it's recommended to use public transport instead of trying to find parking near the starting point
Tickets: Buy tour tickets online, by phone, or at the ticket counter at 614 First Avenue
Tips for exploring the underground in Seattle
Wear comfortable shoes. This is a walking tour and you'll end up standing at your stops so be prepared to be on your feet the entire time. The terrain can also be uneven and the stairs are older. It's best to wear closed-toed shoes instead of flip-flops for this one if it's summertime.
Book ahead of time. Fortunately there are a lot of tour times throughout the day but if this something you really want to do, plan to book at least a day or two in advance.
Prepare for large groups. Our tour group was quite big, though everyone was good about wearing masks while on the tour. If you don't like large group events, this tour might not be for you.
Have a sense of humor. This tour specifically has a lot of humor and dad jokes, especially around potty humor so be ready to have some fun with this tour and not take it too seriously.
Overall I would recommend this tour of Seattle to anyone who wants to learn more about the city's history, hear some funny stories, as well as step back in time and explore a bit of Seattle's buried past. It's a cool tour and well worth the ticket price.
Have you done the underground tour in Seattle? Tell me what you thought of your experience in the comments below!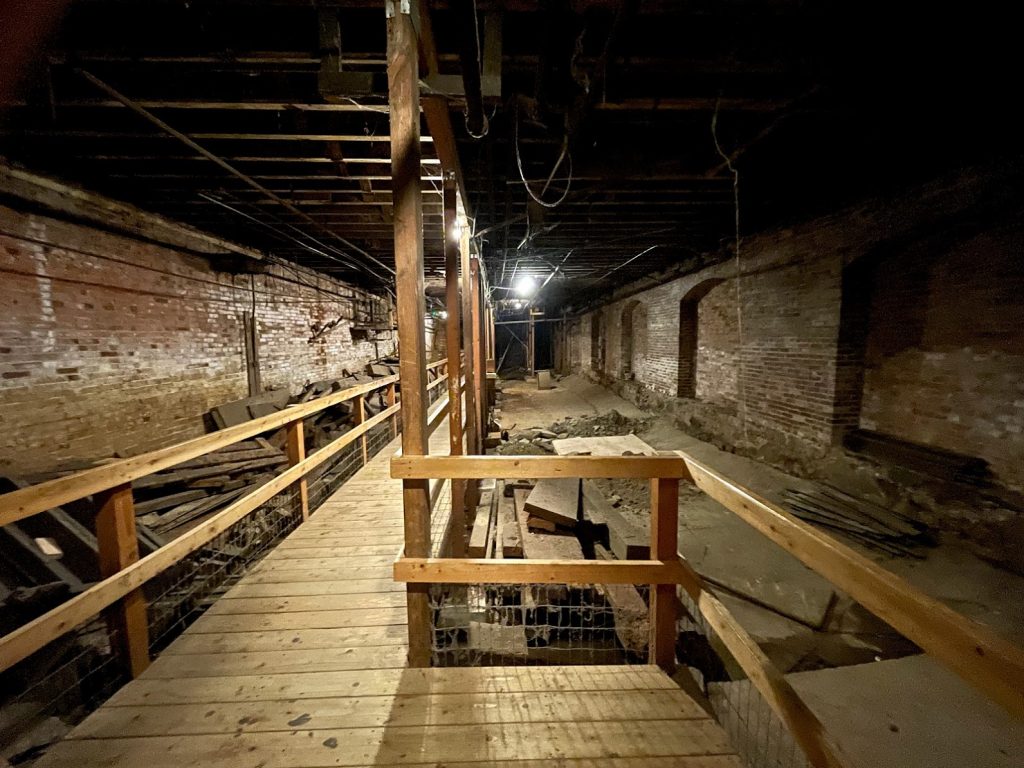 Like the post? Share it now!