When I was in Seattle with my friends I made sure we did something that normally Rick and I do when we travel, no, not a food tour but a ghost tour! And now that the spooky season is officially upon is, it's time to talk about it!
We booked the Seattle Terrors Ghost Tour and explored Pike Place Market and the surrounding area on an hour-and-a-half adventure discovering the darker history of Seattle.
The tour had a mix of ghost stories, history, and fun facts and it was pretty cool getting to explore the market after all the vendors had left for the day. With such a rich history, some of it tragic, it's no surprise that Seattle is home to several haunted sites as well as has its own stories of the spooky nature.
This tour covered Post Alley and Pike Place Market and there were some very interesting stories, even if they weren't all about ghosts and hauntings. If you want to hear about a scarier side of Seattle, you may want to book this tour! Check out my review to see if it's right for you.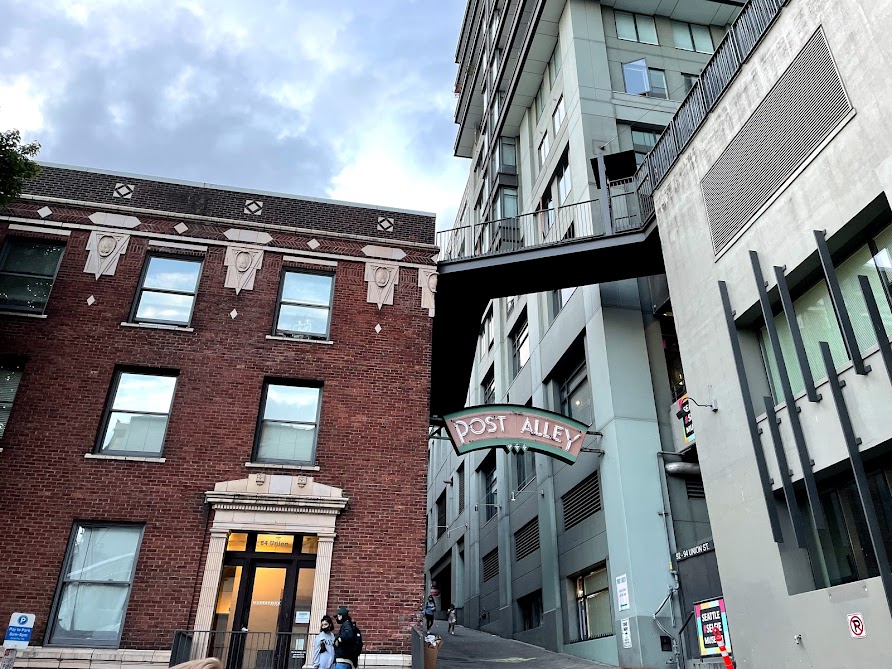 Review of the Seattle ghost tour
We opted for the extended version of the ghost tour which added a few more stops along the way and I'm glad we did. Our tour guide was a great storyteller and was able to hold everyone's attention and answer any questions we had. The pace was great and we devoted enough time at each stop to fully explore the history of the place and what happened there.
The ghostly tales were rooted in history and were well-researched. I didn't know what to expect with a Seattle ghost tour and this one did not disappoint.
Highlights:
Hearing about Kikisoblu who haunts Pike Place Market after her tribe was moved from the area
Listening to the sordid story of "Doctor" Linda Hazzard and her special treatments
Visiting the gum wall and seeing if it's haunted – it's definitely missing 2,000 pounds of gum that were removed in 2015 and according to our EMF sensors, it was safe from ghosts too!
Stopping by the Butterworth Building, a haunted former mortuary that was home to the first corpse elevator on the West Coast and may have some spirits still trying to find their former bodies
Visiting the Moore Theatre and uncovering its history
The ghost at Ghost Alley Espresso, very fitting, and other eternal residents of Post Alley
Hearing about Seattle's serial killers including Ted Bundy's time terrorizing Seattle and Gary Ridgway, AKA The Green River Killer
Stopping by an engraved paver at Pike Place Market that was paid for by a cult
Group size
We had about 20-30 people in our group and it was small enough that we could cross the streets together but not super small or intimate.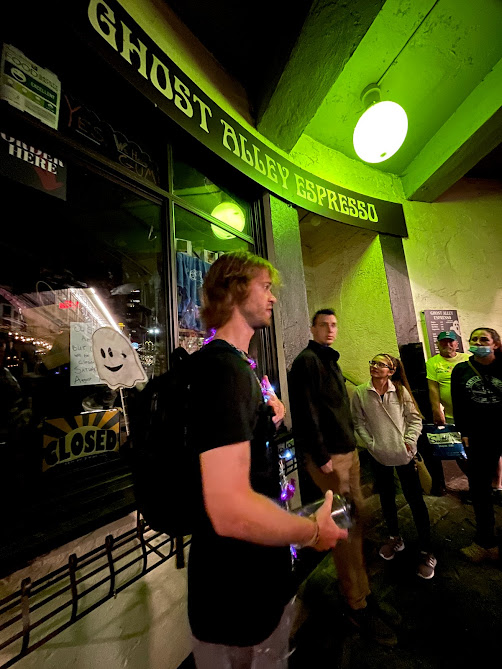 Booking information for the Seattle ghost tour
Duration: 60 minutes or 90 minutes for the extended version
Distance: 1 mile and 8 stops (4 extra stops on the extended tour)
Days offered: Daily tours
Time: 8 p.m.
Price: $20 per adult ($25 around Halloween)
Meeting point: Outside the Four Seasons Hotel, 99 Union Street, Seattle WA, 98101.
Tickets: Buy tour tickets online
Tips for the ghost tour
Wear comfortable shoes: The tour covers about a mile of walking distance but you'll be going up and down some inclines so wear good, sturdy shoes.
Prepare for the weather: It is Seattle after all so be ready for this tour to go rain or shine, and you are outside most of the time.
Have fun: You're going on a ghost tour! Be ready for some ghostly humor and embrace the experience for what it is.
Tip your guide: The tour price is well worth it so make sure to tip your guide for their dedication to bringing Seattle's history to life!
Overall, the tour was a fun, dark history tour of Seattle. I would have preferred a few more ghostly stories or tales of hauntings but it was still a good walking tour that shed light on the darker side of Seattle's history and helped me learn more about the city.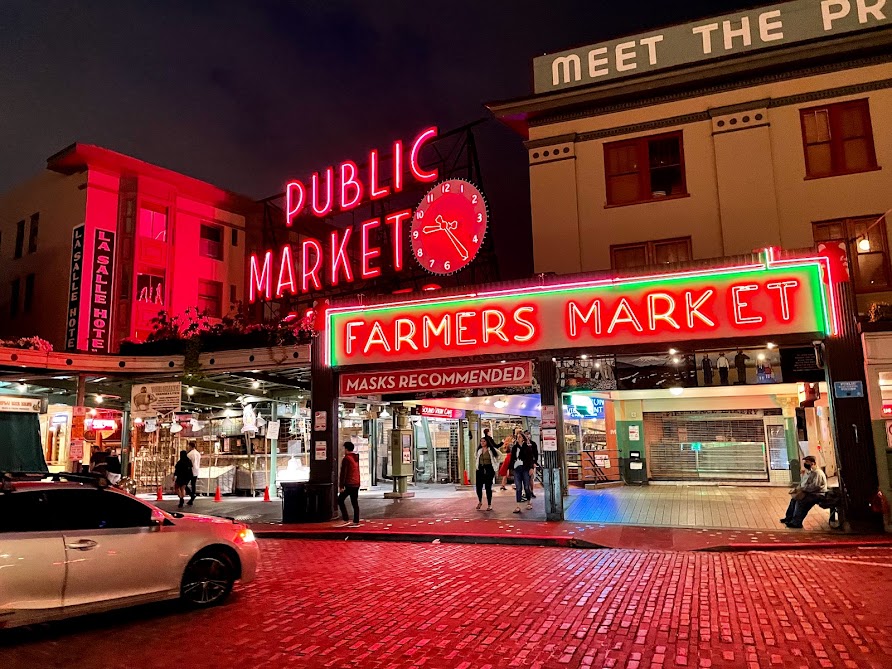 Like the post? Share it now!