No matter what Hawaiian Island you travel to, you're sure to find beauty around every corner. But if you find yourself on the island of Maui – make sure you schedule some time to capture that beauty on film by visiting these amazing photography locations on Maui!
From beaches to volcanoes, there are some incredible landscapes to photograph on this wonderful island of Hawaii. We absolutely loved exploring the island and easily could have stayed another week and took another 5,000 photos of this beautiful tropical destination.
Whether you only have a few days on the island or are planning an extended workaction on Maui, these are the locations you have to visit to capture the best travel pics for Instagram possible.
Top 10 Instagrammable locations on Maui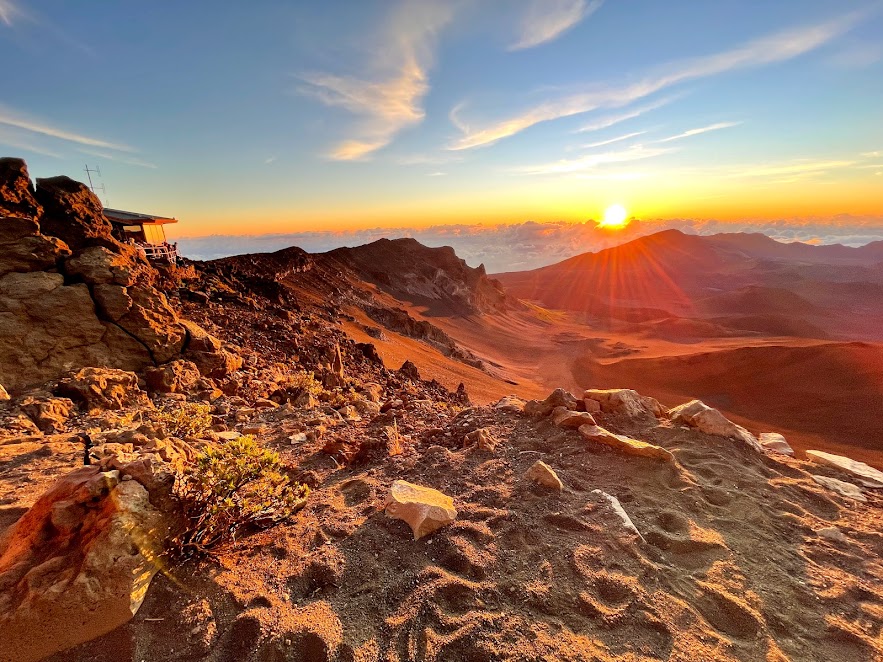 1. Haleakala
This was one of our favorite photography locations on Maui and I wish we could have spent just a bit more time here exploring the National Park and volcano. Haleakala translates to "House of the Sun" and if you get lucky enough to photograph it at sunrise, it's easy to see how it got its namesake. It's a truly magical experience to watch the sunrise above the clouds and light up the crater.
2. Road to Hana
Another very popular spot to snap travel pics on Maui is along the Road to Hana – as long as you don't mind some twists and turns along the way. If you can, you're in for a treat with beautiful views of amazing waterfalls, lush green valleys and gardens, and some beautiful beaches, some different colors than your typical tropical white sand beach.
Make sure your camera is charged as there are tons of stops along this 50-plus mile road with more than 600 hairpin turns. Some popular photography destinations along the Road to Hana include:
Twin Falls
Upper Waikani Falls
Waimoku Falls
The Pools of 'Ohe'o (Seven Sacred Pools)
The Black Sand Beach of Hana
Kaihalulu Beach (a red sand beach)
The Waianapanapa State Park
Of course there are plenty more Instagrammable locations as you explore the Road to Hana, just remember to have fun along the way!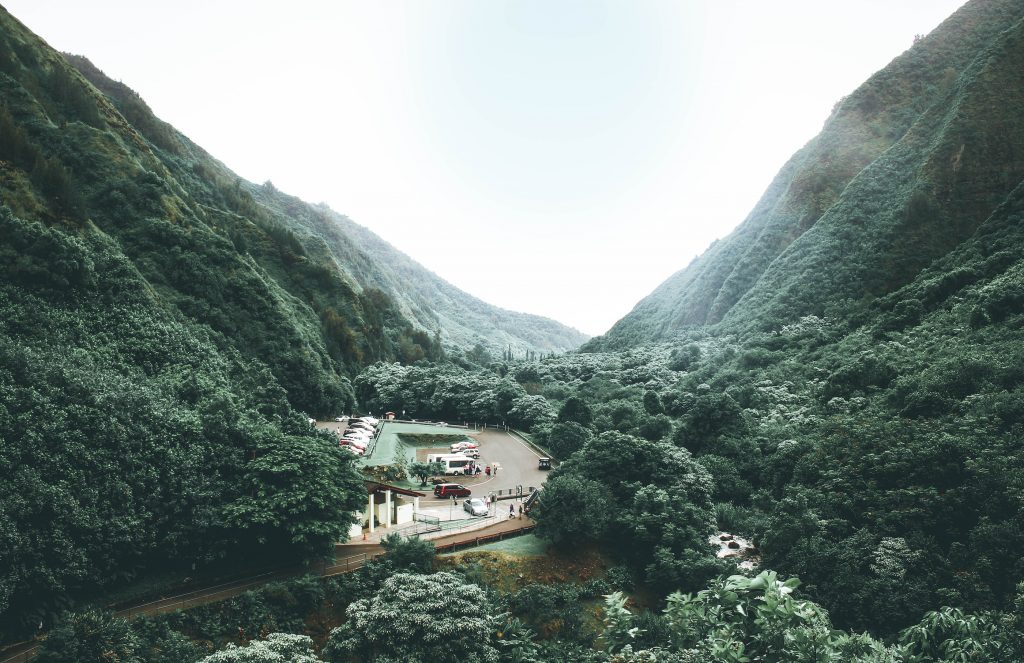 3. Iao Valley State Park
Really want to bring the color green to life with your pictures from Hawaii? Then you have to stop at West Maui's Iao Valley State Park to photograph the 1,200-foot Iao Needle. Not only is the valley lush and teeming with color, it's also steeped in Hawaiian history as this is the spot where King Kamehameha defeated Maui's army and united the Hawaiian Islands.
4. Kapalua Coastal Trail
Get some exercise as you take photographs of your Hawaiian adventure and take a walk along the almost 2-mile Kapalua Coastal Trail. Get pics of the ocean crashing into the shore, giant palm trees swaying in the gentle breeze, and some picture-perfect Maui beaches as you traverse this stunning walking trail.
5. Lahaina
Leave the beach landscape behind and head up to Lahaina to explore a historic harbor town. Check out the historic sites or visit and photograph the largest banyan tree in the US as well as capturing people visiting the local shops to find great souvenirs of their Hawaiian vacation. We loved getting shots of the people milling about and seeing a different side of Maui.
6. Kihei beaches
We loved staying in Kihei as there were plenty of beaches to visit, especially to catch epic sunsets! We were lucky enough to stay right across the street from Kamaole Beach Park I and spent plenty of time there enjoying the lazy beach days and watching the sun dip below the horizon.
7. Kaanapali Beach
Another amazing Instagrammable location on Maui is Kaanapali Beach as it's also known for its unbelievable sunsets. Take a stroll along 3 miles of white sand beach and capture the bright blue hues of the water coming up to the sand lined with palm trees. Given its great location, it's another prime spot to capture the sunset with cotton candy colored skies, sometimes you can even catch boats or catamarans sailing against the pink and purple sky.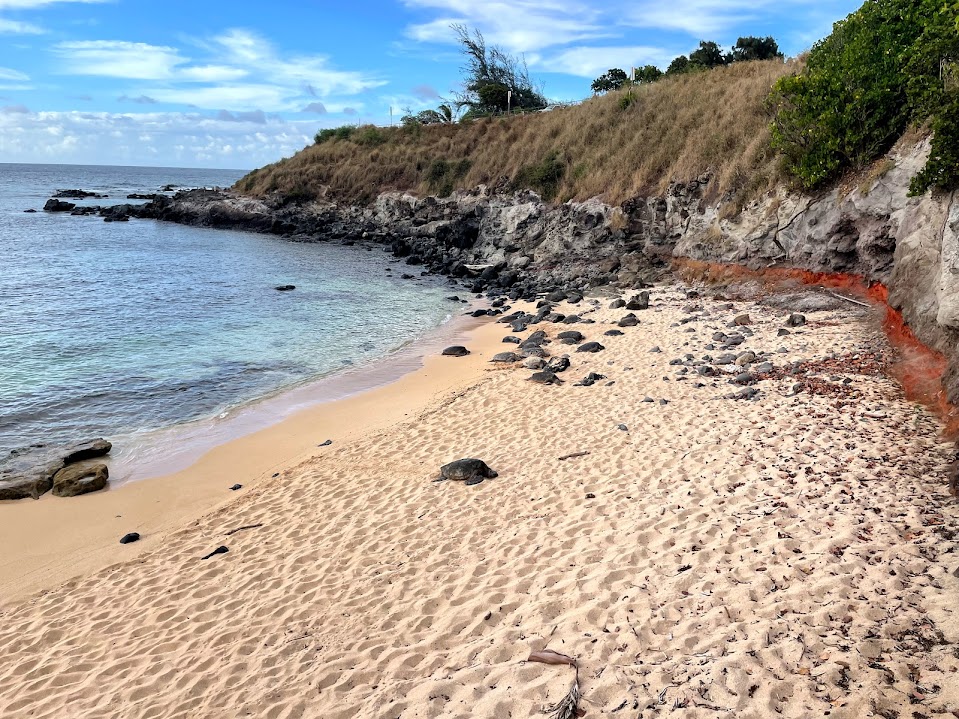 8. Ho'okipa Beach Park
I'm putting this one on here as I loved stopping here to capture the giant turtles soaking up the sun on the beach. There's a protected stretch for the turtles to enjoy their own section of the beach, but there's also a spot if you want to sit and relax for a bit or if you're feeling adventurous this beach is a great spot for windsurfing.
9. Ali'i Kula Lavender fields
Let's hope the lavender scent doesn't relax you too much that you forget to get some photos of this stunning site on Maui. The Ali'i Kula Lavender fields give you a great view of Hawaii as it sits at 4,000 ft. and adds some pretty pops of purple as the lavender sits in the foreground.
10. Sunflower field
You'll see the bright yellow well before you arrive at the sunflower field or Sunflower Farm, just off of Honoapi'ilani Highway and Kuihelani Highway. Use a wide angle lens to capture the entire field that grows beautiful, sunshiny sunflowers. Hawaii is no stranger to gorgeous flowers but there's something about this field that makes it worth the stop!
Did we miss your favorite photography location on Maui? Tell us in the comments below!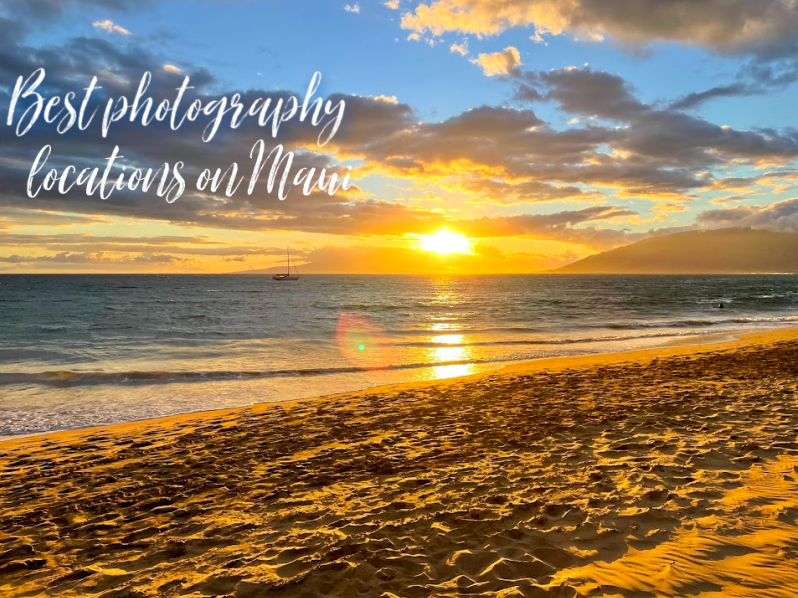 Like the post? Share it now!