It's been about a year and a half now since we started Back to the Passport and though I've been in communications and writing for about nine years, travel blogging has its own unique opportunities and challenges.
It's been a fun journey so far and I've loved learning the ins-and-outs of running our own travel blog, and am so excited to share some of the best travel blogging tips I've picked up along the way.
From planning ahead to relying on blogging and marketing tools, there are some little tricks you can use to make blogging easier, more fun, and more rewarding.
Here are our top 13 tips and tricks for creating a successful travel blog.
Tips for travel bloggers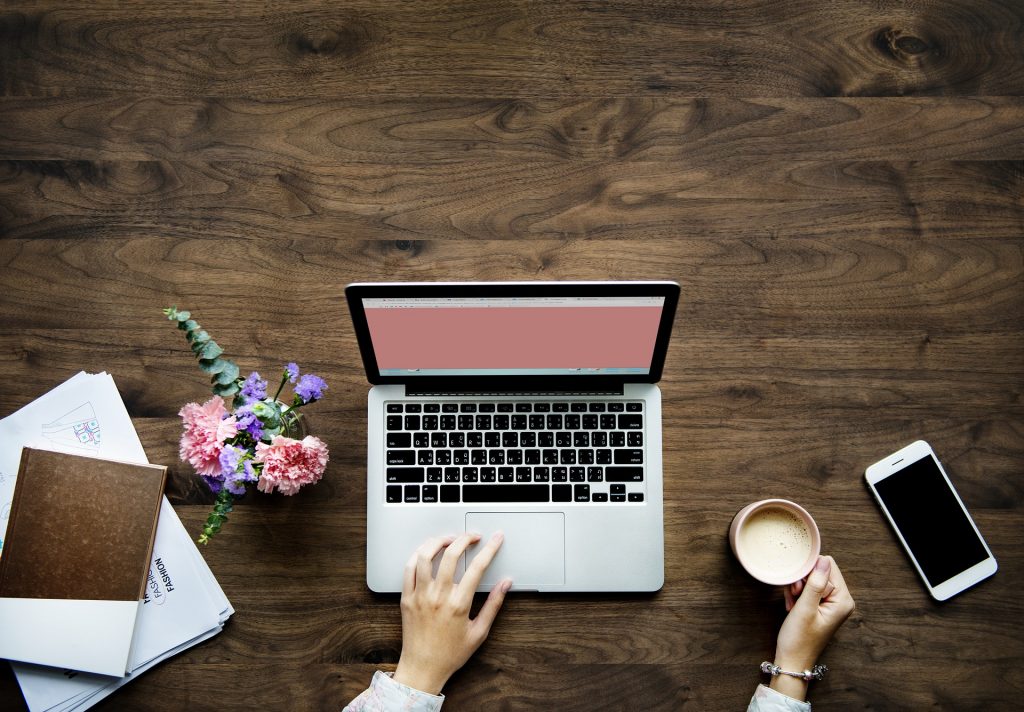 1. Find balance
You have to find the balance between writing what you're passionate about and useful content that readers are actually wanting to read. Your blog is your thing but it won't be successful if you're only writing it for an audience of one.
You should definitely inject your awesome personality into your writing and have fun with it, but you do need to cover topics that people are actually searching for. Find new ways to put your own spin or share your own stories and experiences on popular blog post topics.
Common things travel blog readers are looking for: tips on what to do in travel destinations, what to eat and drink, budget travel, hidden gems, reviews of accommodations or travel accessories, humorous travel tales, video guides, and more.
2. Be creative
Try different types of content if you're not sure where you want your blog to go. I'm a writer in my professional career and I'm a writer at home and on the blog, but that doesn't mean writing is the right outlet for every blogger.
You could add videos to your posts, start a podcast, do photo books with some text call-outs here and there. Try creating guides or travel books, infographics, whatever catches your fancy, but don't feel like your blog has to only be text-based if that's not your thing.
I will say however, that some of your posts must have text so you can work keywords and copy in there so the search engines know what your content is about.
3. Plan ahead
After working in PR and contacting publications for their editorial calendars for years, I've adopted that practice into my own blogging. Each year I make an editorial calendar that outlines all the posts I want to publish, when I'll publish them, their associated keywords, what photos, videos, or GIFs I want, and I track if I've shared them across our social media profiles.
Not only does this help keep me on track and make sure I don't post about the same thing twice, it also provides cadence to the blog and doesn't leave me scrambling on Monday morning when I realize nothing's queued up for publishing.
Now, you don't have to do a yearly calendar, unless you want to be crazy like me, even a monthly or quarterly calendar is a great place to start to help keep you organized and on schedule.
4. Take thousands of photos as you travel
I take a billion pictures when Rick and I travel. Seriously. I probably have 25,000 photos on my iPhone right now and 70% of them are travel and the other 30% are of our little doggo, Rocco.
He loves the camera.
Back to my point, you have to take a ton of photos while you travel as you never know what photo will work best for a future post. There have been times where I'm writing about a recent trip we took and realize I don't have that perfect picture or the angle is just slightly off and then I'm mad. So I've learned that it's okay to overtake photos even if I have 10 of the same thing.
Don't be afraid to do the dad squat as you get shots from different angles or play around with lighting to make sure your coloring isn't all wonky in your photo.
Plus, if you take a ton in succession and use Google Photos, they'll make a nice little GIF for you!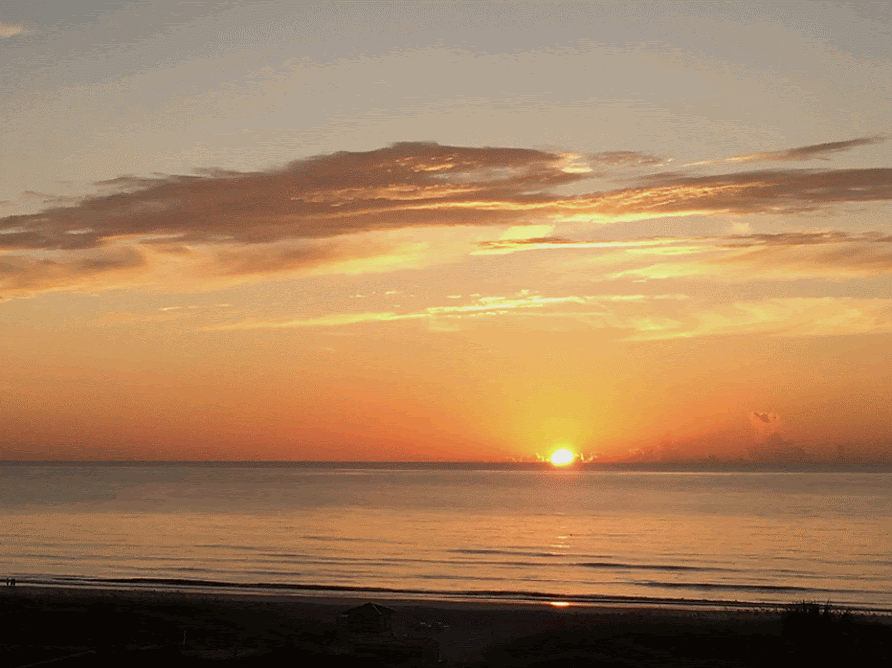 Like this one!
5. Curate and organize photos
Once you're back, organize your photos into albums or add tags to pictures so when it comes time to publish that blog about your food tour in Paris, you can easily find the photo you want to upload with it.
I also keep a folder of stock images and label them appropriately to help cut down on time spent finding the perfect picture.
6. Optimize your posts
Similar to the first point, if you're writing for an audience you'll need to make sure they can find your posts. And the best way to do that is through Search Engine Optimization (SEO). As you write your blog post, figure out three keyword phrases you want to weave into your content.
Let's say your primary keyword term is: Free things to do in Denver. A secondary term could be: Affordable activities in Denver; and a third might be something like what to do in Denver for free.
We use Yoast SEO to make sure our posts are optimized with terms, have a healthy mix of links, and have a good readability score. Also, be sure to always add alt text to your photos so screen readers or people with disabilities aren't missing out any of your content.
7. Get ahead
This one can be so hard to stick to but you feel great when you do! I try to be at least three posts ahead of schedule, meaning I have three blogs queued up and ready to publish. Being ahead can help you focus on your next blog, devote time to promoting older posts, and avoiding that panicky feeling as your deadline approaches.
8. Guest blog and invite guest bloggers on your site
Need to reach new audiences? Try guest blogging! Host your content on other blogs and introduce yourself to another blogger's followers. Many bloggers ask for guest posts and submissions, so it's pretty easy to find people to partner with.
On the flip side, you could also take a break from creating content by having guest bloggers on your site. Provide them with some guidelines to how you post or how you want things formatted, if they need to provide images, and what social media or website links you want them to use.
Guest blogging is beneficial for both bloggers and is a great way to share new content and reach a wider net of readers.
9. Watch your sponsorships
Rick and I love Rick Steves but we also love him because he's never afraid to state his opinion and be honest about what's what when traveling. Be authentic, because if everything is bought or sponsored you're no longer relatable to your readers – they're sure not getting paid to travel or being invited on free tours and trips.
I'm not saying you can't take companies up on their offers for freebies, but spread them out and be transparent that you received some sort of compensation for your post and balance them out between posts about adventures you planned and paid for yourself.
10. Be social
Be active in the community and post on social channels and share other bloggers' quality content. Social media is one of the easiest ways to build your audience and introduce people to your travel blog's content.
Just don't forget the social aspect of social media – you can't just be sharing your own content and hoping everyone falls in love with it. Share fellow travel bloggers' content, join discussions, comment on others' posts, ask questions, share travel-themed jokes.
Remember social media is a two-way street. No one wants to be talked at, they want the opportunity to join a conversation.
11. Advertise
You're proud of your blog and feel your content is helpful and worth a read, so why not invest some money into getting the right eyes on it? Put some money behind a Facebook or Instagram ad, promote a great piece of content on Twitter, or even partner with an influencer to get your content shared with a wider audience.
12. Don't burn out
Be patient, it's a marathon not a sprint. Take it slow and give yourself time to be successful with blogging. You won't publish a post and then see a million website visitors the next day, it's just not going to happen.
Pace yourself and your posts, if you're just starting out, maybe shoot for publishing one post per week to learn what you can handle. Try not to overcommit to posting every day, posting multiple times to social media each day, and spending all day commenting on other travel blogs. You'll burn out pretty quickly and what started as a fun endeavor will quickly become a chore and tiresome.
13. Use tools
One way to help with avoiding burnout is to use writing, publishing, and social media tools to make managing your travel blog easier. We use WordPress for our CMS, added in plugins to help with SEO, and Hootsuite for social media posting and monitoring. There are plenty of options for resources and blogging tools, just go out and find whichever works best for you.
We'd love to hear your thoughts if you're blogging on travel! What other tips would you share with travel bloggers? Tell us in the comments or tag us in a tweet at @bttpassport!
Like the post? Share it now!