I loved exploring Munich, getting lost in its streets, wandering its parks and beer gardens, and sampling delicious Bavarian food and drink. There is no shortage of things to do and see here and we hope our Munich travel guide helps you better plan your trip to this iconic Bavarian city.
Munich, or München in German, is steeped in history, tradition, and modern charm and has amazing churches, beer halls, palaces, and museums. Munich is the capital of the state of Bavaria and was the capital of Bavaria when it was independent from Germany until 1871.
Today's Munich is welcoming and offers something for every type of traveler. You'll definitely want a few days to explore all that the city has to offer and you should start planning your trip now!
Let's dive into our guide to Munich!
Munich travel guide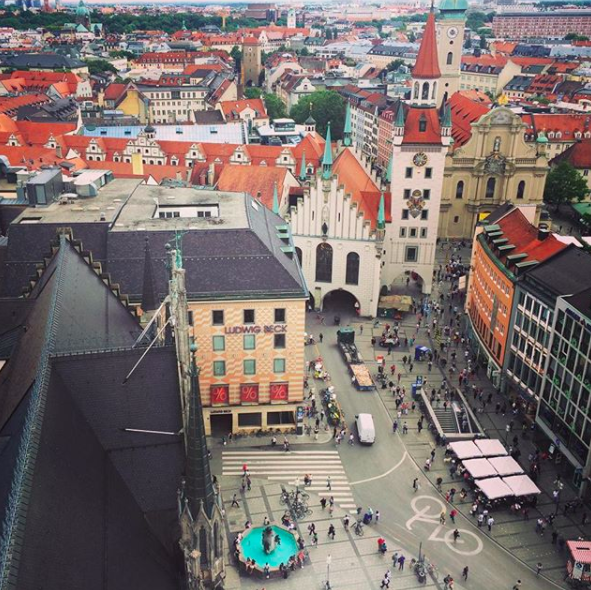 Where is Munich?
Munich is the capital of the state of Bavaria in southern Germany and has a population of about 1.5 million people and houses an international airport. It sits at an elevation of about 1,700 ft. above sea level and is about 30 miles north of the Alps and the Isar River winds its way through the city. It is also close to the German-Austrian border and Switzerland border. It only takes about an hour and a half to Salzburg in driving time and almost two hours to Innsbruck from Munich.
Timezone
Right now, Munich is in Central European Summer Time (GMT +2), putting it six hours ahead of New York City, eight hours ahead of Denver, and nine hours ahead of Los Angeles.
Weather
The weather in Munich is known for nice summers, cold winters, and a cool autumn – perfect for drinking copious amounts of beer.
Average temperatures in Munich by season (Fahrenheit)
Spring: 32-64 degrees
Summer: 50-74 degrees
Fall: 32-65 degrees
Winter: 23-38 degrees
Expect rain from March through June and bring some cozy sweaters when you visit for Oktoberfest! January is its coldest month and July's claim to fame is both the hottest and wettest month.
Basic travel info
*Be sure to dial 0049 if using a phone from abroad
Police: 110
Emergency medical services: 112
Area code: 089
US Embassy: Königinstraße 5, 80539 München, Germany
Electricity: 230 volts and type F or type C adapters
Language
German is the official language in Munich, but most people (especially anyone in tourism) speak English, but it does help to have a few German phrases up your sleeve before exploring the city.
Common German phrases for travelers
Hello … Hallo (ha-loh)
Good day … Guten tag (gooh-ten tahk)
Good night … Gute nacht (gooh-teh nacht)
Goodbye … Auf wiedersehen (ouf vee-der-zey-en)
How are you? … Wie geht es ihnen (vee geyt es een-en)
Fine, thanks … Gut, danke (gooht dahn-ke)
Yes … Ja (yah)
No … Nein (nine)
Please/You're welcome … Bitte (bi-tuh)
Thank you … Danke (dahn-ke)
I'm sorry … Es tut mir leid (es toot mir lied)
Excuse me … Entschuldigung (ent-shool-dee-goong)
I don't understand … Ich verstehe nicht (ikh fair-shtay-er nikht)
I don't speak German … Ich spreche kein Deutsch (ihk spre-kuh kine doytch)
Do you speak English? … Sprechen sie Englisch? (shpreh-en zee eng-lish)
What? … Was? (vass)
When? … Wann? (van)
Why? … Warum? (va-room)
Where is….? … Wo ist…? (voh ist)
The bathroom … Die toilette (dee toy-let-uh)
Do you have…? … Haben sie…? (hah-ben zee)
I'd like… Ich hatte gern… (iH he-te gern)
How much does… cost? … Wie viel kostet (vee feel kos-tet)
The bill, please … Die rechnung bitte (dee reh-noong bi-te)
Want to learn German before you check out Munich? Read up on our tips for learning a new language!
Currency in Munich
In Munich, the currency is the euro (€). At the time of this posting, $1 USD = .91 Euro. You can easily explore Munich for €100-200 per day and even less if you plan ahead.
For tipping in Munich, it's pretty comparable to other European travel destinations where a tip isn't expected but is appreciated. If you do want to tip, go with:
1€ per bag at your hotel
Taxis, round up to the nearest 5€
Restroom attendants .50€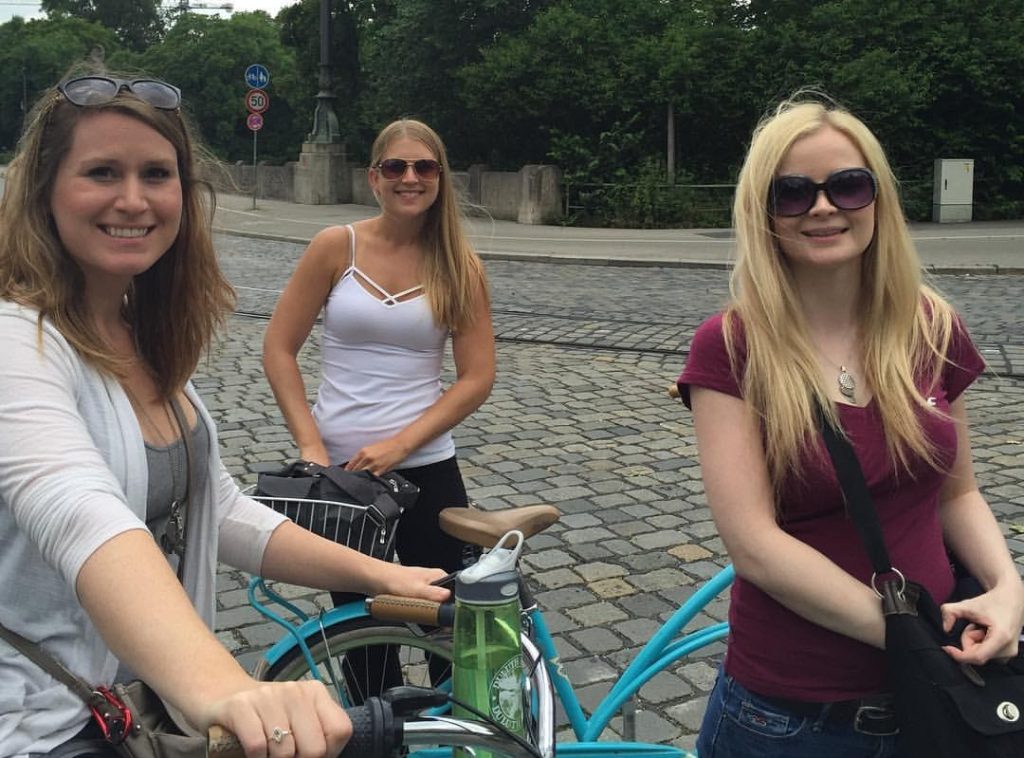 Transportation in Munich
Getting around Munich is pretty easy and one of my favorite ways of getting around the city was by bicycle! The paths were easy to stick to and covered a lot of ground and made it easy to get to hidden paths and the Chinese Beer Garden.
Public transportation
Munich's public transportation system is run by MVV and has buses, trams, and the U-Bahn and S-Bahn. We were able to navigate the bus schedule and ticketing system as well, just be sure to validate your tickets prior to getting on the bus!
You can get single tickets, single day tickets, an airport-city day ticket, or get free travel on MVV with the CityTourCard. A single day ticket for the inner district is 6,70 € or you can use the entire network for 13,00 €, the airport ticket is the same price for one rider.
Munich neighborhoods
Munich has some awesome neighborhoods and areas to stay and explore. Some of the most popular spots include:
Altstadt: Historic, central, Marienplatz, New Town Hall, foodies, first-timers
Maxvorstadt: Universities, museums, cafes, boutiques
Schwabing: Bohemian, restaurants and cafes, boutique shops, urban
Ludwigsvorstadt: Oktoberfest
Haidhausen: Non-touristy, local, bars and clubs, Isar River
Isavorstadt: Hipster, gay-friendly, Isar River, city center
Nymphenburg: Schloss Nymphenburg, parks
Accommodations
There's a great range of affordable accommodations and luxury rooms in Munich. We actually stayed just outside the city and took the bus into the city center. If you do want to stay closer to all the action (and beer) try one of these fabulous hotel options.
10 best hotels in Munich
KING's HOTEL CityStay
Eden Hotel Wolff
Platzl Hotel
Aloft München
Arthotel munich
Novotel Munich City
Harry's Home Hotel Munich
Hotel Excelsior
Ruby Lilly Hotel Munich
Vi Vadi Hotel Bayer 89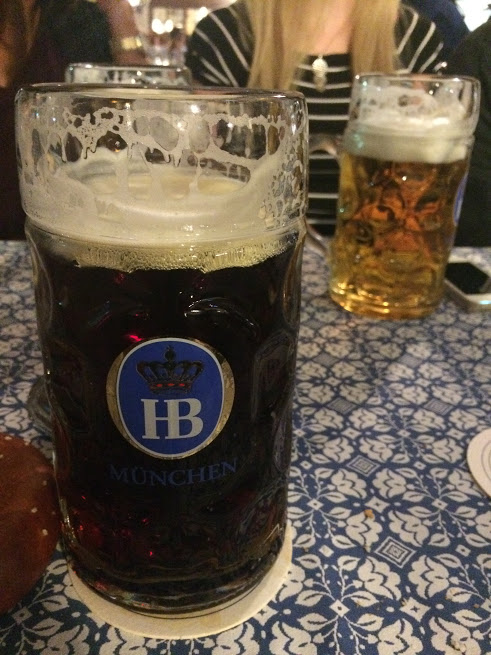 Dining in Munich
You definitely won't get hungry or go thirsty in Munich! When dining, leave a few coins for the barman and round up your restaurant bill to the nearest 5€ or 10€ if the service was very good.
Best foods in Munich
Not sure what to eat in Munich? Here are our picks for the must-eat foods in Munich:
Spaetzel
Bratwurst
Jagerschnitzel
Obatzda cheese
Knodel
Pretzels
Bavarian potato-cucumber salad
Strudel
What to drink in Munich
It's almost impossible to travel to Germany without sipping some of their traditional suds. Go traditional with their beers by tasting their:
Pilsner
Marzen/Oktoberfest
Hefeweizen
Munich Dunkel
Doppelbock
Kolsch (from Cologne, Germany)
During your meals, cross your knife and fork on your plate if you're not done. This tells servers that you're still eating, but if you place your knife and fork in parallel on the right side of the plate, your waiter will understand you are finished.
Top 10 things to do in Munich
There are plenty of things to do in Munich and surrounding it. It's totally worth the travel time to visit the castles or concentration camp memorial just outside the city, as well as devoting enough time to staying in the city to explore the plazas, churches, palaces, and refueling at a beer hall!
Neuschwanstein Castle
Dachau Concentration Camp Memorial
Bike tour
Beer gardens
Tierpark Hellabrunn
Residenz Royal Palace
Nymphenburg Palace
Marienplatz and Odeonsplatz
Olympiapark
Viktualienmarkt
German culture & etiquette
Want to blend in like a local as you make your way through Munich? Follow these rules of etiquette to understand their culture and daily life a little bit better.
Say hello: Being polite goes a long way and you should always say hello or try grüss gott, the southern German way of saying guten tag.
Titles: Academic titles belong in a name, such as Herr Doktor Weise.
Punctuality: Be on time, it's extremely rude to show up more than a few minutes late. Germans are noted for being very punctual, so it's best to try to arrive five to 10 minutes ahead of time.
Sharing tables: When dining out or grabbing a stein of beer, you might have to share a table with another group. It's no big deal, just ask if the seat is free (ist dieser platz noch frei?) wish them a good meal (guten appetit), and then enjoy your own food and drink.
Wait to eat: Wait for everyone to be seated and to hear guten appetit before digging in. You can also toast with a "prost!" before clinking your beers or a "zum wohl" with wine.
Keep conversation topics pleasant: We all know what happened in Germany in the 1940s and it's a touchy subject. Don't bring it up in public unless you're close with your dining companions or in private.
It's okay not to drink: If you refuse a beer or alcoholic beverage, it's completely fine and you won't be berated into ordering a drink.
Close the door: Coming across a closed door in an office or even at home doesn't mean the person is shutting everyone out. It's common for Germans to keep doors closed for some quiet but you're always welcome to knock. Same thing for bathroom doors, most of the time they'll be closed even if no one is in there – but definitely knock before going in there!
We hope this Munich travel guide helps you plan your trip to this fantastic part of Germany! If we missed anything, please tell us in the comments or on Twitter!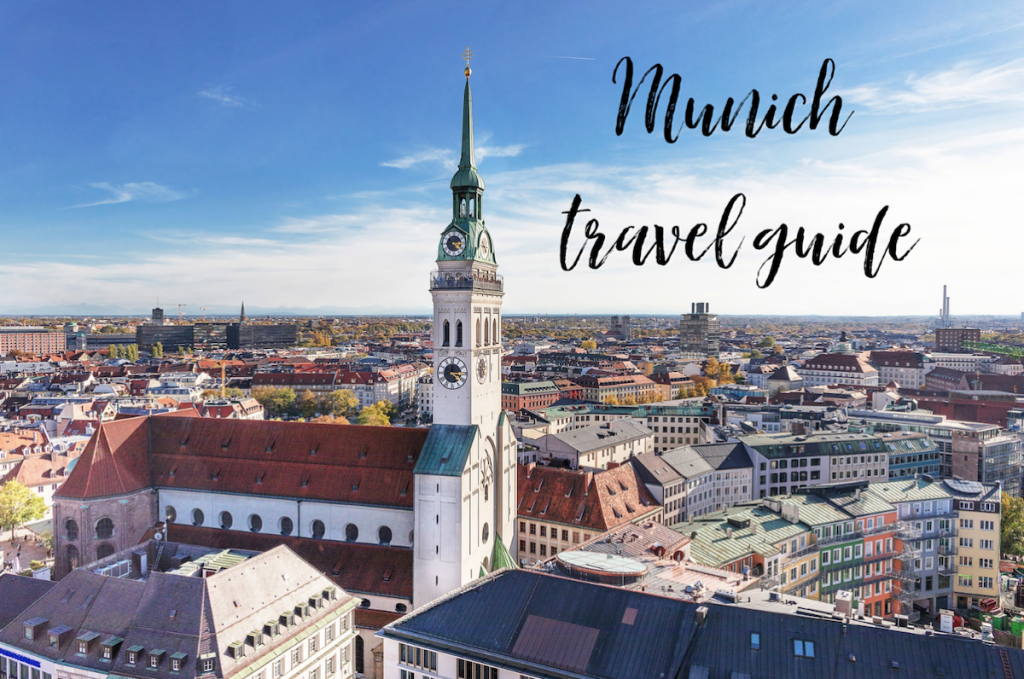 Like the post? Share it now!