I recently went to Orlando for a work trip and luckily one of our team outings was planned at Disney World so we could enjoy the Epcot International Food & Wine Festival!
Rick and I had gone to Epcot years ago and I love that park as you can travel around the world without leaving Disney and sample some fantastic cuisine from all corners of the globe.
Well, if l love regular Epcot I was sure to love their food and wine festival! We did two laps of the World Showcase to sample national dishes and comfort food from different countries, go on the rides, and see the live performances. This was my first time attending the festival and I was excited to see what Disney could do with a foodie festival.
Overall, I enjoyed the experience and would make a return visit if we find ourselves in Orlando for it next year. Read on to check out my review of my experience at the Epcot International Food & Wine Festival and some friendly tips if you're thinking of going!
Food at the Epcot International Food & Wine Festival
The food was fantastic quality and they did an excellent job of ordering and getting your food to you. It was rare to be stuck in a super long line or not get your food in a quick manner. The longest I waited was after 8:30 p.m. in the line in Italy and probably spent 20 minutes or so in line and getting my food. First world problems, for sure, but most of the other lines were in minutes or even seconds to get your food after getting your ticket.
To get your food, you place the order with the cashier, pay, and get a receipt and then hand off your receipt to the server who grabs your plate and hands it to you.
Since I went with friends, I was able to try a lot of food, a lot of good food that is!
What I tasted at the Epcot International Food & Wine Festival:
Liquid nitro chocolate-almond truffle (gluten-free), The Chocolate Studio
Braised beef stroganoff, The Cheese Studio
Croissant aux escargot, France*
Creme Brulee (gluten-free), France
New England lobster roll, Hops & Barley (American Adventure)*
Pao de queijo (gluten-free), Brazil
Apple strudel with vanilla sauce, Germany*
Capirotada de Chocolate (chocolate bread pudding), Mexico
Ravioli carbonara, Italy*
Chocolate-hazelnut cake, Italy*
The asterisks highlight foods I was able to buy on my $30 budget and the others were shared among our group.
Let's be honest, the desserts are the best and I think my favorite thing was the liquid nitro chocolate-almond truffle! The savory dishes were wonderful and full of flavor and just the right size for a taster.
New options in 2019 include The Donut Box, the Test Track Cool Wash, the Appleseed Orchard, and the Alps, which was serving delicious looking cheese!
I did appreciate the number of gluten-free options and they had some good vegetarian options too if you or the friends you're going with have different dietary needs.
Prices
Like most food and wine festivals I feel this one overcharges and under delivers in sample sizes – at least the beverages. I was looking forward to sampling some great wine but was disappointed by the labels and how much they were charging, so much so that I didn't spend a penny on their small wine samples and only tried the food.
I felt the food samples for the most part were worth the cost and even setting a $30 budget, I left very satisfied and full.
Food samples ranged from about $4 to $9 and drinks from $4 to $12. If I was in a restaurant I wouldn't balk at paying $12 for a glass of wine, but they're not handing out glasses, maybe half a glass. I really wanted to try a sparkling wine in France and then I saw the flute. It would have been a total waste of money in my opinion.
The experience
We went on October 1, and so got to see the debut of the new fireworks show and the opening of some of the food stalls. The weather was still fabulous and as we got there right after the work the crowds were manageable.
People did start snagging watching spots for the fireworks show at about 7:45, so if you want good seats, be sure to get there early to get your food and then save your spot. The new show was neat and had a great throwback to some Disney classics and celebrated Epcot. I will say it's been years since I've seen a fireworks show at Disney World so I don't have much to compare it to, but it did feel somewhat short to me.
8  tips for attending the Epcot International Food & Wine Festival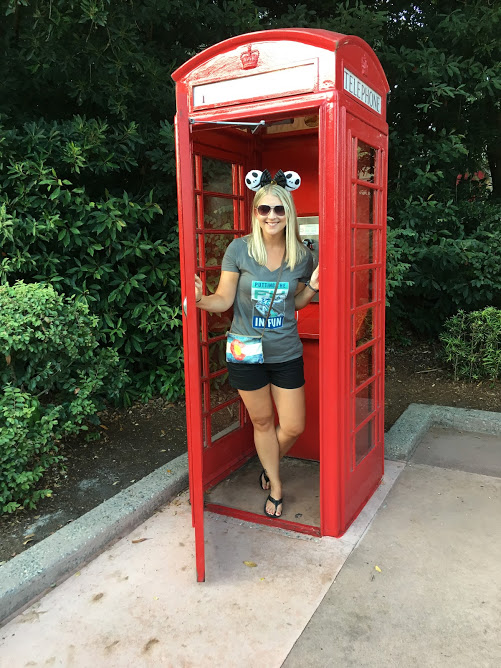 1. Buy a wearable gift card
If you are visiting, my best advice is to buy a festival gift card that comes with a strap so you can keep your payment on your wrist and move through the lines faster – and keep you on a budget. You're going to spend the money anyway so why not pay once for a gift card instead of busting out the credit card each time?
2. Plan ahead
Flip through the passport before arriving at the park to find foods you simply have to try so you can better map out your night and get the most out of your budget.
3. Stop at the smaller booths
The Chocolate and Cheese Studios had some of my favorite dishes and were added to the park. While the main countries offer some delicious items, be sure to visit the smaller booths or dining areas so you don't miss out on some really amazing cuisine. You might also want to look at the food and wine pairings offered at several locations to get the most bang for your buck.
4. Go early
We went on a weeknight and at first the crowds were manageable but the closer we got to the fireworks show, the more packed the place became. If we could have gone even an hour earlier I think we could have seen more, taken our time eating, or even gone on a few more rides. I've heard others say lunch is your best bet if you want to avoid the crowds.
5. Go with friends
I went with coworkers but the principle still applies. By going with friends, we were all able to sample more together than on our own. We shared several dishes so we could at least have a taste, and if we really loved it, go back and get our own. I almost did that with the truffle…
6. Wear comfortable shoes
Not only for the sheer amount of walking you'll do but also for the standing while enjoying your food. We didn't see many options for taking a seat, but they did have a good amount of high-top tables you could stand around.
7. Have a taste for adventure
Dare to try new things at the food festival! They're served in such small portions that if you don't like it, you didn't have a full plate of it. Spice things up for your palate as have the flavors of the world at your fingertips!
You can always save some budget for comfort food, but why not take the chance to try cuisine from places you may not normally have the opportunity to?
8. Have fun
I will admit I bought some specialty Mickey ears when I found out we were going to Disney, and then our graphic designer took it a step further and created custom but matching shirts for us all. We each picked a Disney villain (I was Yzma, thanks for asking) and then had "I put the FU in FUN" across them.
We were not the only ones wearing matching outfits – in fact, I was surprised when I saw people in regular clothes. Don't be afraid to let out your inner child or Disneyphile and have fun with it.
Have you attended the Epcot International Food & Wine Festival before? Tell us what you love about the foodie event in the comments below or tag us on Twitter at @bttpassport!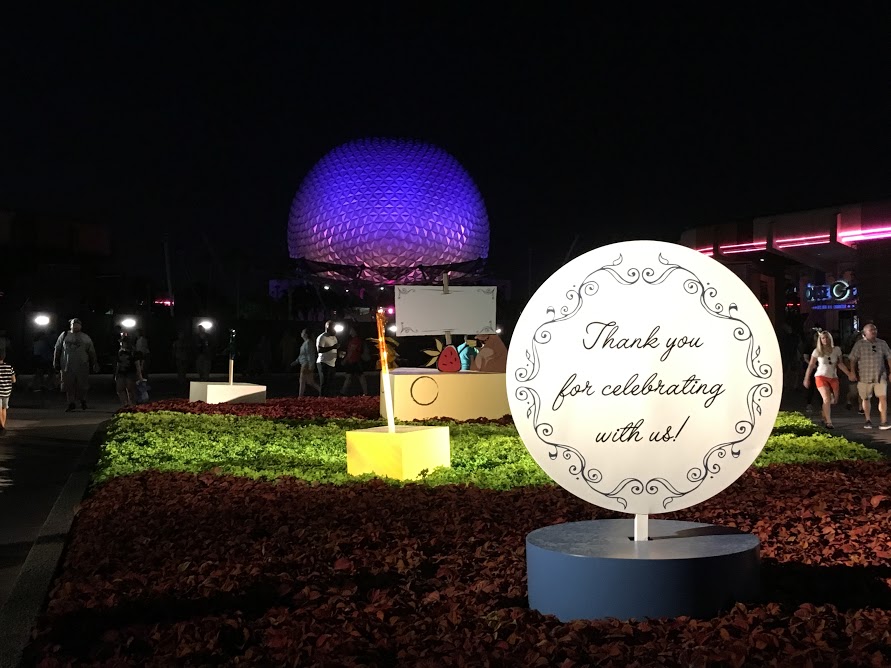 Like the post? Share it now!