Rick and I are planning a trip to Cozumel in February and while I'm excited for it, I kind of wish we had the opportunity to spend more time in Mexico and make a return visit to Mexico City!
I feel a lot of travelers avoid Mexico City and I just want to tell them how much they're missing out on!
Mexico City is a great destination and should be visited at least once during your travels. The city is packed, home to 22 million people, and has everything to offer travelers: Historic sites, museums, parks, cathedrals, and cantinas!
As the second largest city in the world, Mexico City has plenty of things to do to keep you busy for days. But, if you can only afford one day in the city, here are our picks for the best things to do in a day in Mexico City.
Quick tip: I recommend purchasing a hop-on/hop-off bus ticket for your day's adventure in Mexico City, you can find a ticket for less than $10 and with multiple routes, it's an easy and fun way to get around the city and see all the sights.
All right, onto to the one-day itinerary for Mexico City!
A one-day Mexico City travel itinerary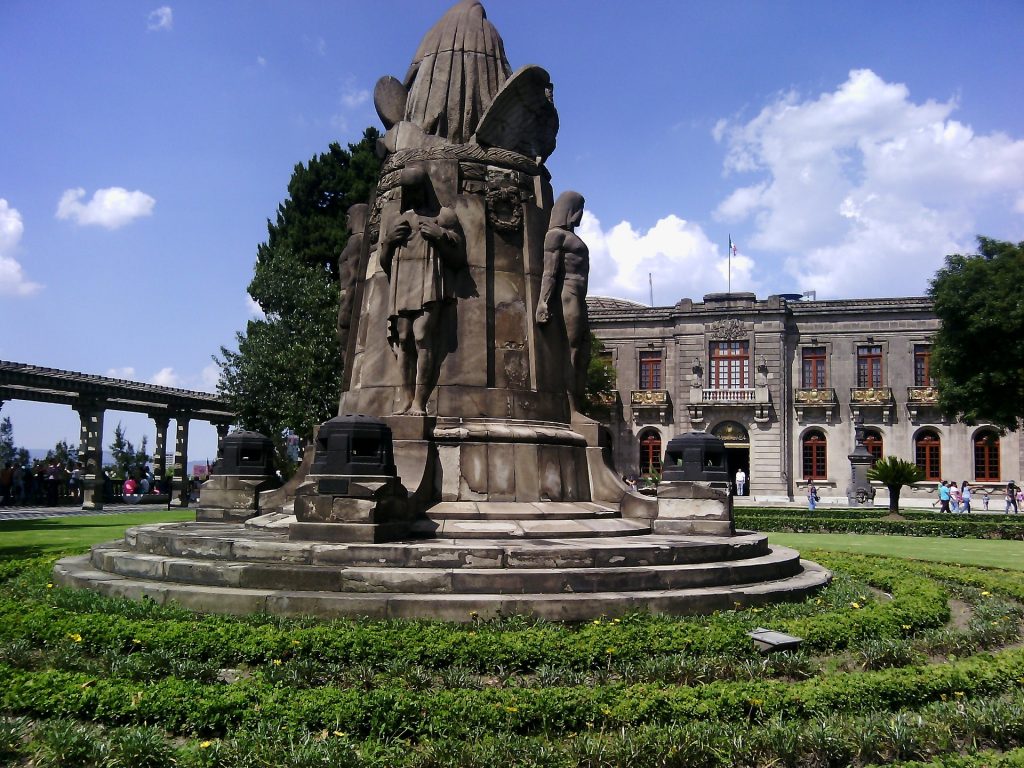 Explore Chapultepec Park
Start your morning on a relaxed note by exploring Chapultepec Park. Doubling the size of Central Park in New York City, this green space has lakes, trees, walking trails, a museum, and a zoo! The park also has a castle. And an amusement park. It's a gigantic.
Whether you want to get some exercise in, take in the gorgeous early morning views over the city, or simply see how the local residents live and enjoy the park, a stop at Chapultepec Park is one of the best things to do in Mexico City!
Tour the Museo Nacional de Antropologia
Located in Chapultepec Park is the Museo Nacional de Antropologia or the National Museum of Anthropology, a must-visit in Mexico City. It's touted as the best museum in the city and has some wonderful artifacts pre-dating Spanish arrival in Mexico.
At this popular museum, you can see the Piedra del Sol, an Aztec sunstone, the statue of Xochipilli, replicas of Pakal's Tomb and Moctezuma's Headdress, and Mayan treasures from Chichen Itza. The permanent exhibits cover pre-Columbian civilizations in Mexico and former Mexican territory, like the southwestern part of the United States.
If you love history and ancient artifacts, you have to spend some time at the National Museum of Anthropology!
Free walking tour of Mexico City's historic center
Then, catch a bus or take a taxi back to the Zocalo and meet your guide at the Metropolitan Cathedral for your free walking tour of the historic center of Mexico City. Learn about the city's history, its architecture, culture, and people as you pass by important landmarks on this Mexico City sightseeing tour, like:
La Catedral Metropolitana
Palacio Nacional
The ruins at Templo Mayor (the ancient Aztec capital dating to 1325)
Palacio de Bellas Artes
Teatro de la Ciudad
Iglesia de Santo Domingo
Barrio Chino
Alameda Central
This Mexico City walking tour is offered at 11 a.m. and 2:30 p.m. each day. This tour is free but you should reserve your spot ahead of time and bring tip money for your guide as that's how they make their living!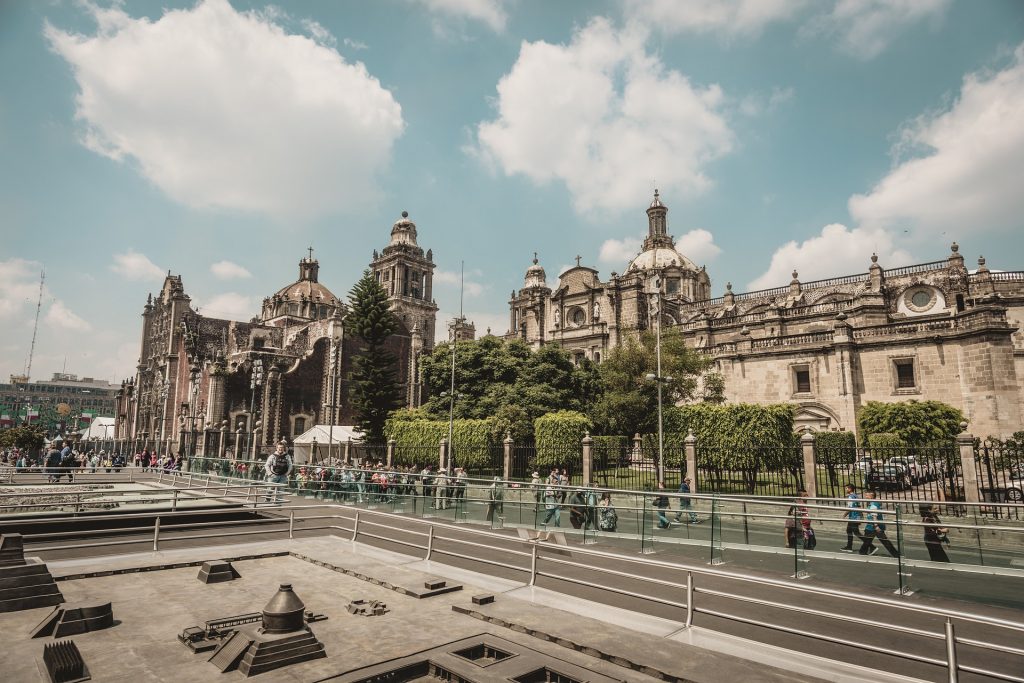 Wander through the Zocalo
After your city through the historic center or the Zocalo, go back to your favorite spots or see what you might have missed on your guided tour. The Zocalo acts as the central square of Mexico City and was the center of the ancient Aztec capital.
If you didn't have time to enter the Metropolitan Cathedral, now's your time to walk through this impressive structure that began construction in 1573. The cathedral does tilt as it was built on a lake bed and has sunk little by little over the years. Inside, you'll be dazzled by the orante designs and golden hues welcoming you into the church.
You may also want to spend some time in the Palacio Nacional, or the capitol building in Mexico City. See wonderful murals by Diego Rivera and try to spot Frida, tour the ceremonial rooms, and learn more about Mexico's history. It is free to enter, but you will need to show your passport or other legally issued form of ID.
Enjoy lunch
Head to lunch as La Casa de las Sirenas. The food is typical Mexican fare with some unique twists but has hit or miss reviews on food quality, but the 200-some tequilas and amazing views of the historic center are worth the stop! The historic buildings rise up in front of the patio so you're surrounded by amazing views as you enjoy lunch.
Shop the Mercado de Artesanías La Ciudadela
Walk off your filling lunch of tacos and tequila at the market and shop for souvenirs. Find folk art, crafts, accessories, clothing, or pretty much any souvenir you could possibly ever need among the 350 vendors at this tourist-safe market.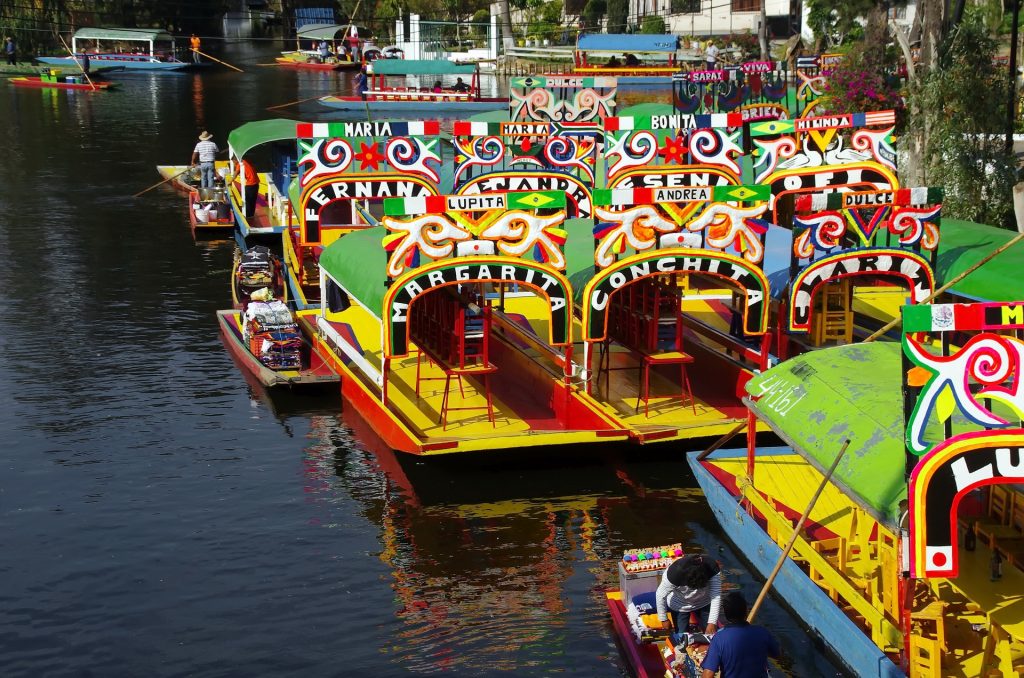 Enjoy Xochimilco
Now, it's time to head to Xochimilco (it's like the Mexican version of Venice). See the lakes, canals, and colorful trajineras or gondolas you can rent to tour the area.
Float by the chinampas, artificial islands created by the Aztecs to grow crops. You'll pass other trajineras, some filled with other tourists, some filled with vendors (I bought a lovely blanket on my ride), and even some with mariachi bands passing by for an addition of live music to your tour. Be prepared for essentially a tourist party on the canals with live music and lots of action.
A trajinera ride can be a bit touristy but I still think it's one of the most fun things to do in Mexico City and should be done on at least one trip there!
Tour the Frida Kahlo Museum
You can't miss the cobalt blue home, also called Casa Azul, and any art fanatic will need to make a stop at the Frida Kahlo Museum, based out of the house where the artist was born, lived, and died.
Not only does the home display her works of art, it also preserves her clothing, furniture, and diaries. Get a real feel for the artist's life, her pain, and her philosophy about life. It doesn't take long to tour the museum of the Mexican icon's home. Be sure to buy a photo pass for about a $1 USD to have the opportunity to take pictures within the museum.
Join a Narvarte food tour
End your Mexico City adventure with the Narvarte at Night: Tacos, Chelas & Mezcal food tour with Eat Mexico! The tour departs at 7:30/8 p.m. Tuesday through Saturday in the Narvarte neighborhood, known for taquerias and a place to experience an authentic evening in Mexico City.
Sample tacos, chelas, and mezcal as you visit local restaurants and cantinas. See what the city's nightlife is like as you savor the flavors of the city on this three-hour nighttime walking tour of Mexico City.
Attend the ballet
Another option for your evening entertainment if a food and drink tour doesn't sound up your alley is to attend a Ballet Folklorico de Mexico performance. I attended a performance when in Mexico City and it was absolutely stunning, from the dances to the costumes and was a wonderful cultural experience.
Did we miss any must-dos in Mexico City? Tell us in the comments below or over on Facebook!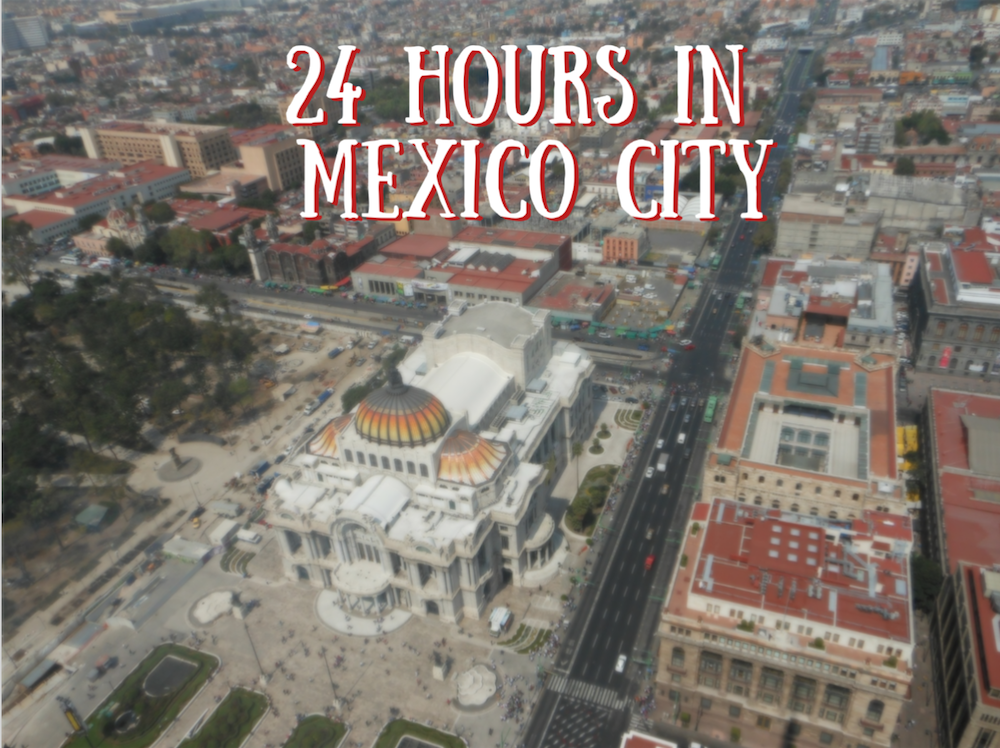 Like the post? Share it now!