Even though it's been six years since our Hawaiian vacation, every time May rolls around I think about Hawaii and our picture-perfect getaway there. And now that I say that I realize we really need to plan a return trip to continue our exploration of the islands as six years is five years too many to not visit these beautiful islands.
Since I'm in a Hawaiian state of mind, I thought it'd be fun to share some fun facts about Hawaii, one of the United States' most colorful and tropical states. 
If you're interested in brushing up on your travel trivia regarding Hawaii, read on to uncover five fun facts!
Fun facts about Hawaii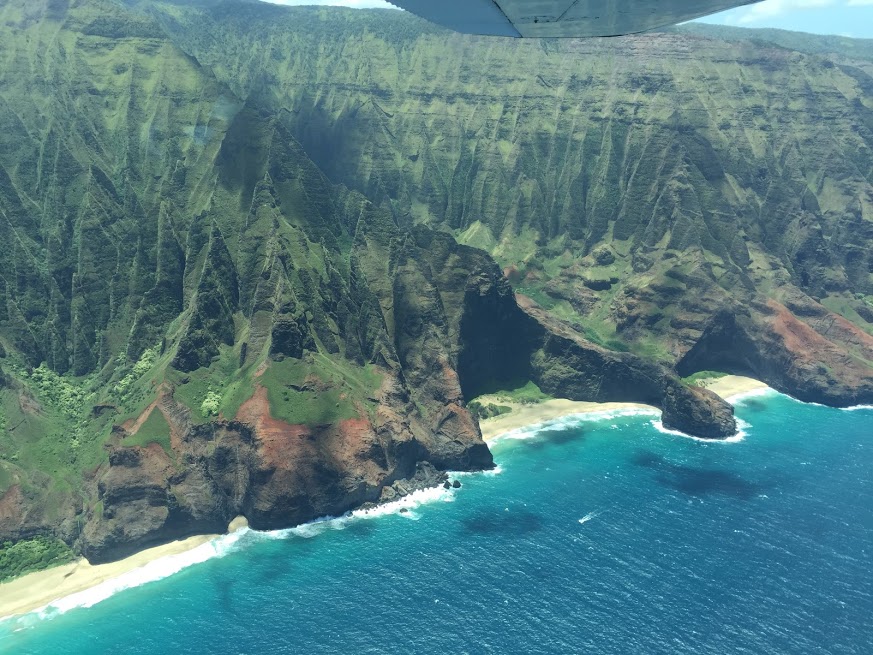 1. Hawaii has two official languages
Hawaii is the only state in the US to have two official languages: Hawaiian and English. There are 12 letters in the Hawaiian alphabet plus the 'okina symbol, a glottal stop. Many locals also use Pidgin, though it's not an official language. This is why you'll see signs for "shave ice" instead of "shaved ice" as it's common to drop the "d" on certain words, like opened and closed.
On the language front, the word "aloha" can be used as both hello and and goodbye, and as a word of love and living in harmony with those around you, hence the aloha spirit. 
2. Each Hawaiian island has an official flower
While Hawaii's state flower is the pua mao hau hele, yellow hibiscus, each island also has its own official flower and its own color.
Big Island: Lehua and red
Maui: Lokelani and pink
Oahu: Ilima and yellow
Kauai: Mokihana and purple
Kahoolawe: Hinahina and gray
Lanai: Kaunaoa and orange
Molokai: Kukui nut flower and green
Other fun official symbols include the humuhumunukunukuapua'a (reef triggerfish) as the state fish of Hawaii, and this fish's name is also one of the longest words in the Hawaiian language. The state mammal is the Hawaiian monk seal and the state marine mammal is the humpback whale.
The state song is "Hawaii Ponoi" and the state motto is: Ua Mau ke Ea o ka 'Aina i ka Pono, which translates to, "The life of the land is perpetuated in righteousness." 
3. Hawaii was ruled under a monarchy
Lahaina, Maui was the capital of the Kingdom of Hawaii from 1824 to 1845 and Hawaii still honors its royalty and royal heritage to this day. June 11 is Kamehameha Day, celebrating King Kamehameha who founded the Kingdom of Hawaii. Festivals and parades are held on this Hawaiian holiday and many tourist sites on Hawaii are former royal homes. 
4. Hawaii doesn't participate in Daylight Savings Time
Like the good people of Arizona, Hawaii is another state that doesn't follow Daylight Savings Time. It has its own time zone, Hawaiian Standard Time. From spring to fall, Hawaii is three hours behind Pacific Time Zone, and only two hours behind the West Coast from November to March. 
5. Hawaii is the only US state to grow coffee, cacao, and vanilla
Hawaii is the state in the United States to grow coffee beans, vanilla, and cacao. For years, Hawaii was a giant in the commercial production of pineapples with Dole and Del Monte growing and harvesting pineapples on Hawaii. 
Now after all that research it's time to look up some places Rick and I can stay at and convince him it's time to go back to Hawaii!
Do you have any other fun facts about Hawaii? Share them in the comments below or give us a shout on Twitter!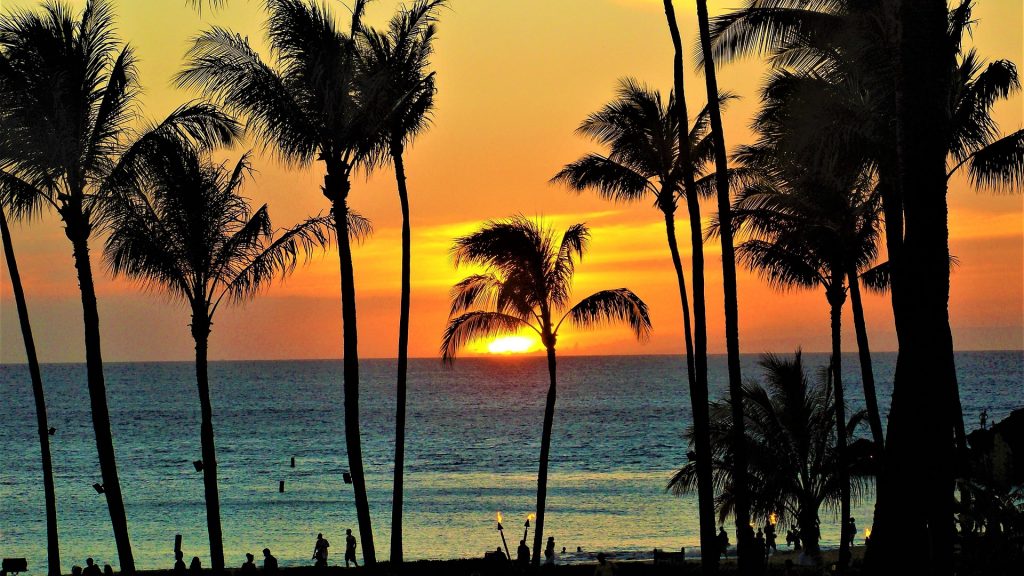 Like the post? Share it now!