Canals, clogs, and cheese are some of the first things that come to mind when I think of Amsterdam, and while the cheese is amazing, Amsterdam has so much more to offer foodies. After spending your days checking out the tulips, windmills, and museums, it's time to fill up on some of the must-try foods in Amsterdam.
I'm rounding up my top 10 things to eat in Amsterdam, including both savory and sweet options. One of my favorite things about eating in Amsterdam is that a lot of the food is portable so you can treat yourself while sneaking in some sightseeing. 
Let's dive into the list of what to eat when you're traveling in Amsterdam!
10 must-eat foods in Amsterdam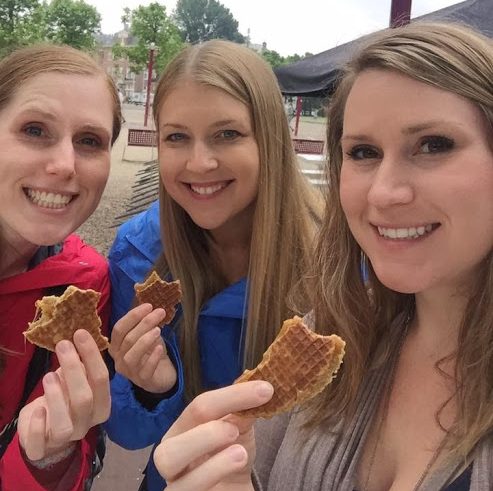 1. Stroopwafel with your coffee
You cannot visit Amsterdam without sampling some stroopwafel! This cookie is made with two thin wafers with a caramel-like syrup, stroop, in the center. While I could happily eat these on their own, you have to pair one with hot coffee or tea at least once during your trip to try it the traditional way. 
2. Bitterballen
Trying a few beers as you explore Amsterdam? Then you better pair your drinking with eating the go-to snack, bitterballen. These deep fried, crispy meatballs are made with beef and then breaded and fried, but you can find other varieties at some bars around the city that use different meat for its base. Dip your bitterballen into some mustard and help soak up that beer you've been drinking at the pub!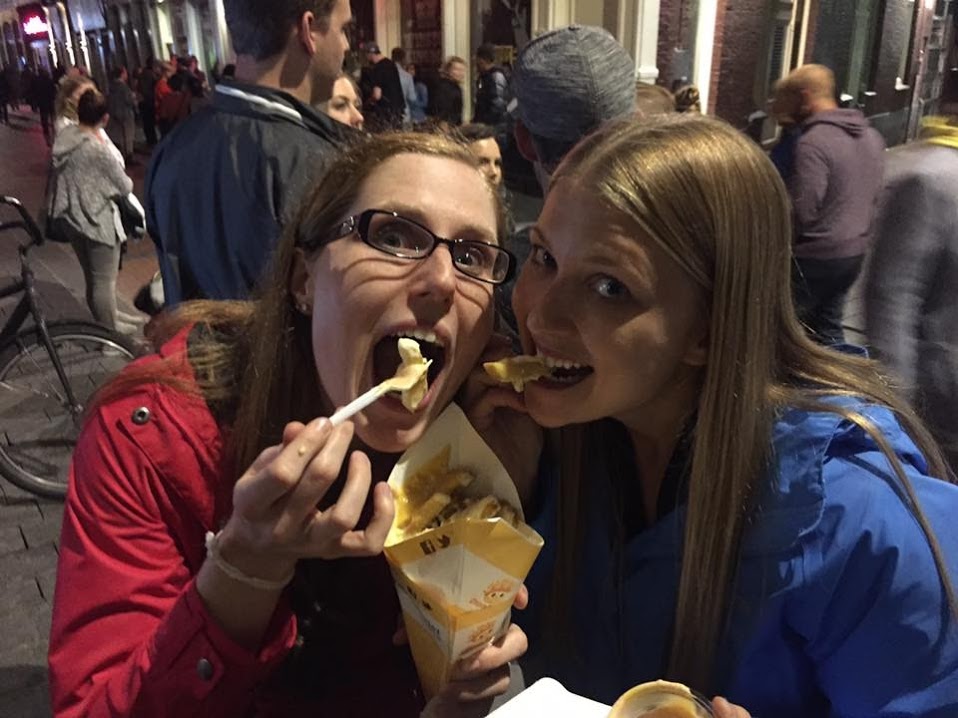 3. Fries
It would be a crime to visit Amsterdam and not try the street fries or frites – served in a cone and drizzled with mayo and onions! If mayo isn't your jam, you can also find fries smothered in peanut sauce, curry ketchup, or other tasty sauces. These are fries you eat with a little fork to make sure you get as much sauce on them as possible so every bite is delicious.
4. Poffertjes
Ready for something sweet? Then head off to find some poffertjes or miniature pancakes – another great option for something on the go! Like our version of mini doughnuts, you can get these piping hot pancakes served in a bag and sprinkled with powdered sugar. Some vendors offer other toppings, like Nutella, but try it the local way by sticking to powdered sugar, at least for your first time. 
5. Dutch pancake
Go for the big guy next by getting a Dutch pancake or pannenkoeken. Pannenkoeken are more like crepes when compared to American pancakes as they're thinner and can be served with savory toppings like smoked salmon or with chocolate, cream, and fruit to create a dessert version.
6. Broodje haring
Another street food and local favorite makes the list with the broodje haring, a raw herring sandwich that you should order with pickles and onions. You can also get it without the bread and your fish will be served with toothpicks. This street food is best ordered in the late spring and early summer when it's herring season.
7. Kibbeling
Not ready for the raw route? No problem! Get the Amsterdam version of fish and chips with kibbeling, cod that's been battered and deep fried. Like your fries, this too is served with a mayo-based sauce that has some fresh herbs and lemons to enhance the flavor of the fried fish.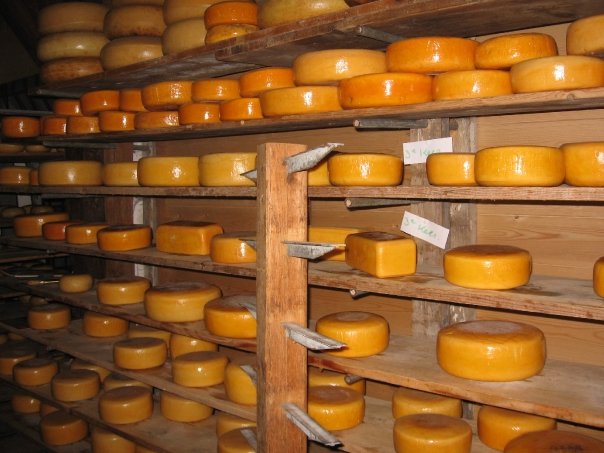 8. Cheese
If you don't love cheese enough to go on a cheese-making tour, you should at least pop into a kaas shop and sample some Gouda or Edam! Many shops are generous with the samples and with how serious the Netherlands takes its cheesemaking, you're sure to find something you'll love and want to buy a big hunk of.
9. Stamppot
Visiting in the winter months or looking for something warm to eat? Try stamppot or mash pot, a traditional dish with mashed potatoes and other veggies, like carrot, onion, and sauerkraut, which is often served as a side with sausage. 
10. Apple pie
Finally, a fantastic traditional dessert to be on the hunt for in Amsterdam is the classic Dutch apple pie! The apple flavor is enhanced with cinnamon and raisins and is most often served with whipped cream. We'll take two, please.
Did we miss anything from our list of what to eat in Amsterdam? Give us a shout in the comments below or over on Twitter!
Like the post? Share it now!