We're at the final countdown! One month to go until we're exploring Portugal!
We cannot wait to get back to Europe and cross another amazing country off our travel bucket list! We' have our eyes on Portugal for awhile now but it's crazy to think that it's actually becoming a reality and soon enough we'll be there.
While we're working our way through Portuguese Duolingo lessons, we also wanted to work our way through some history and fun facts about Portugal before we arrive.
Here are some of our favorite fun facts we've learned about the European country as we do our research on what to do during our time there in the capital, Lisbon.
Portugal fun facts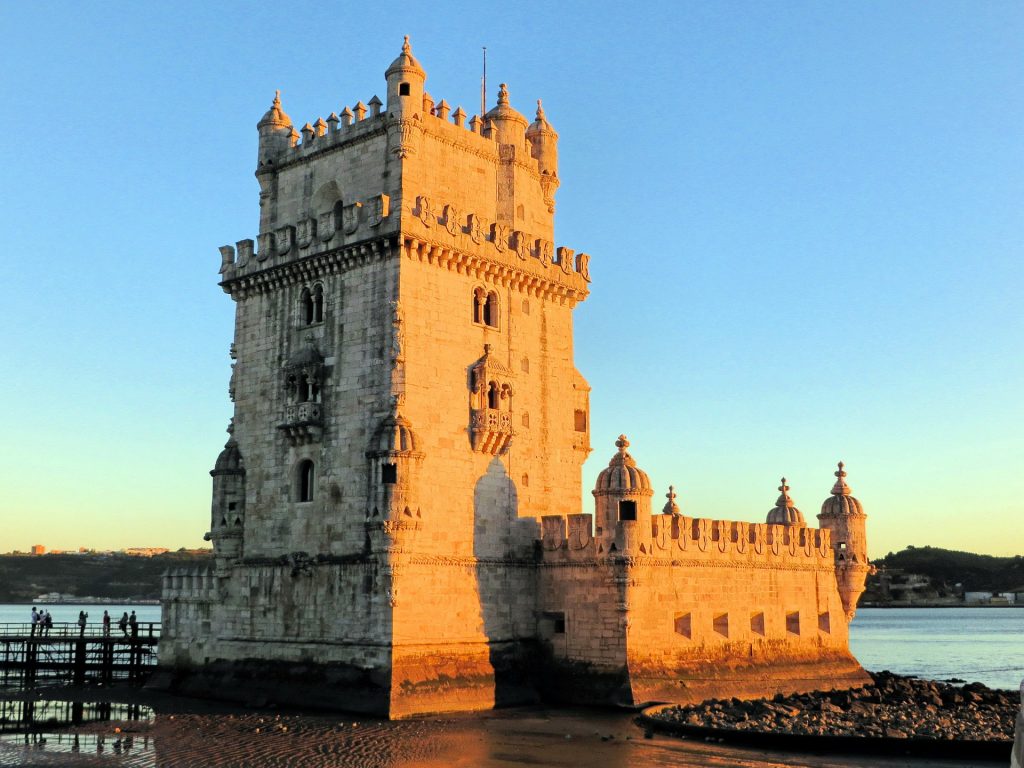 1. It's the oldest nation-state in Europe
Portugal dates back to 1139 when King Afonso Henriques was appointed. The country was a kingdom for about 800 years before a revolution in 1910 by the Portuguese Republican Party.
Another fun fact that ties into time is that Portugal has the record for the shortest reigning monarch: Luis Filipe. He was king for 20 minutes after his father Carlos I was assassinated. Luis Filipe was also hurt during the assassination and then died, turning the title of King to Manuel II.
Though Portugal reigns supreme as the oldest nation-state in Europe it's only home to 17 UNESCO World Heritage Sites, compared to a country like Italy that houses 55. Another fun historic site to visit is the Bertrand Bookstore, the oldest operating bookstore in the world, located in Lisbon. The bookstore opened in 1732.
2. Portuguese is the official language of Portugal – and 8 other countries
More than 230 million people are native Portuguese speakers and the language is the official language of nine countries, including Brazil, Angola, Principe, and more.
3. Portugal is known for Port wine
Port wine comes from Portugal's famous Douro Valley, a UNESCO World Heritage Site. It's one of the oldest wine-producing regions and is known for its Port wine, a sweet, fortified red wine.
To go along with its amazing wine production, Portugal is also known for being the largest cork producer in the world, at 70%.
4. It's the westernmost point of Europe
Want to visit the westernmost edge of Europe? You'll find it in Portugal. Head to Cabo da Roca to say you've been to the most Western side of Europe.
5. One of its symbols is a rooster
The Rooster of Barcelos is a symbol you'll find in Portugal and it's because of a folk tale of a dead rooster that proved the innocence of a condemned man. The story goes that an innocent man was captured by authorities who suspected him of stealing. He was brought in front of a judge, who was eating a roasted rooster, and the innocent man said that if he was hanged then the dead rooster will crow. They ignored him and sent him to the gallows. When he was hanged, the rooster did indeed stand up and crow, proving his innocence. The judge was able to save the man and set him free.
Many souvenirs feature the rooster and I can guarantee Rick and I will come back with something with a rooster printed or embroidered on it, or a small figurine to add to our travel collection.
Did we miss any fun facts about Portugal? Tell us in the comments below!
Like the post? Share it now!