While our trip to Lisbon, and subsequent day trip to Sintra, was in April, it only seems fitting to talk about the Quinta da Regaleira now in October as the Quinta looks like the perfect setting for a gothic horror movie. Though, the palace is actually classified as eclectic-revivalist with touches of different styles including, Manueline, Renaissance, Medieval, and Classical. 
Built in the 1800s, this palace in Sintra was originally owned by Antonio Augusto de Carvalho Monteiro and designed by architect Luigi Manini. In fact, the palace is nicknamed the "Palace of Monteiro the Millionaire."
The quinta is definitely worth a visit if you're in Sintra, especially to explore the grounds and gardens. If you're debating adding a stop at the Quinta da Regaleira, maybe these fun facts will sway your opinion!
5 fun facts about the Quinta da Regaleira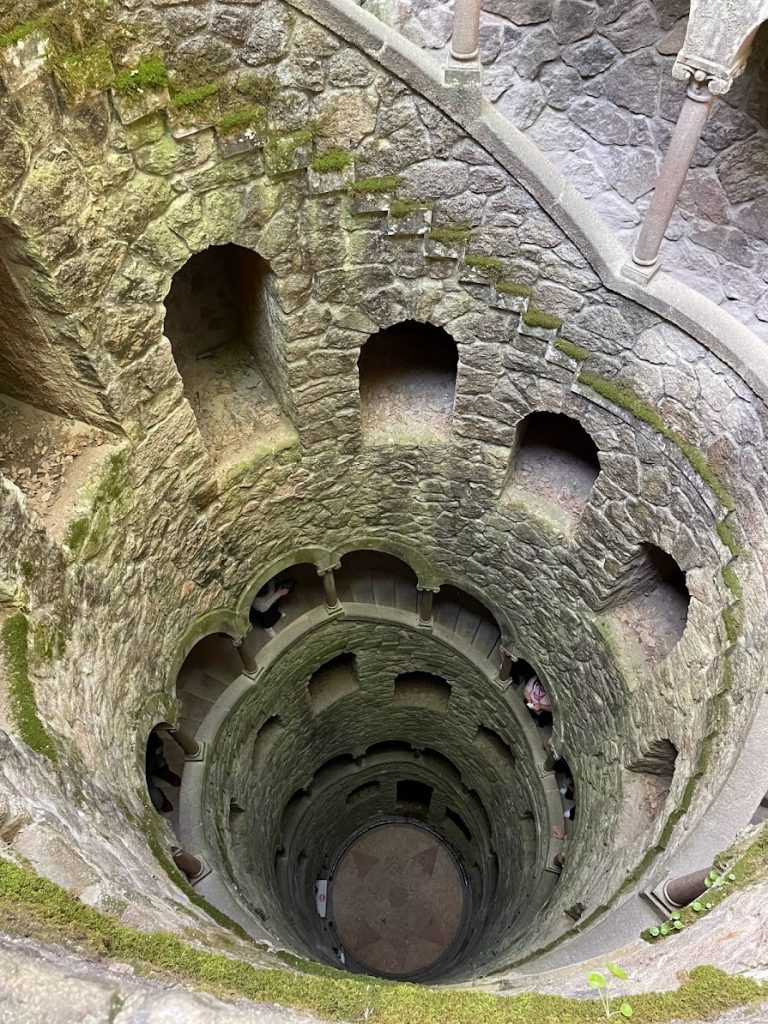 1. It's a UNESCO World Heritage Site
It's under the designation of "Cultural Landscape of Sintra." Like many cities in Europe, the Quina da Regaleira is not alone as a popular palace in the city of Sintra. It joins its friends Pena Palace, Quinta do Religion, Monserrate, and Seteais palaces as tourist attractions in Portugal.
2. It has an Initiation Well and tunnel system
The well and tunnels were my favorite part of the palace's grounds. The well is a giant spiral that people used to walk down in the dark as part of an initiation – hence the name, Initiation Well or Inverted Tower. People who wanted to be initiated into the group had to find their way through the complex tunnel system and walk through the waterfall to be cleansed. Relying on all their senses but sight, it was a challenging initiation ceremony.
Scholars link these Initial Wells to the study of Tarot or Freemasonry or Knights Templar rituals.
3. It has 13 hectares of gardens and woods
One reason many flock to this palace is due to its park, gardens, and surrounding woods. You'll find beautiful plants, lakes, fountains, and some secluded spots to sit and relax.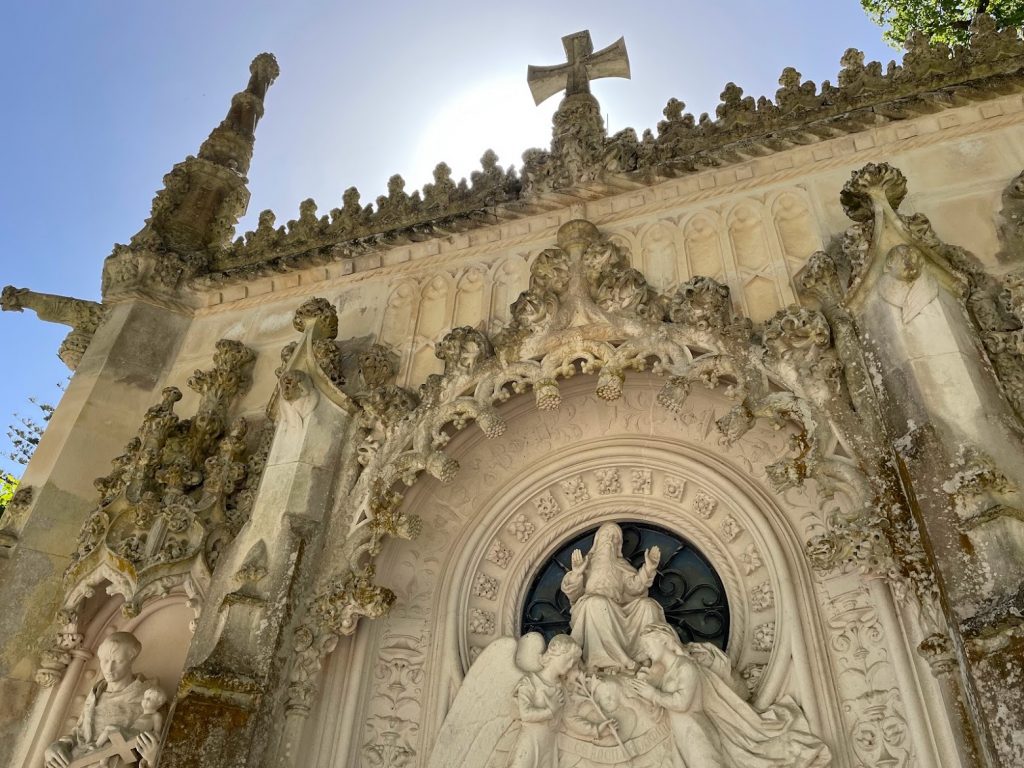 4. It has an on-site chapel
The Regaleira Chapel's facade is similar to the main palace's and is a Roman Catholic Chapel. The chapel looks small as you poke your head inside its doors but it actually has several floors. The chapel houses stained glass windows, religious frescoes, and even honors the Portuguese discoveries.
5. It's owned by the Sintra government
Sintra's government took over in 1997 and opened it to the public in 1998, which is good as it serves as a popular tourist attraction. There are several tour options including guided tours in a variety of languages, self-paced tours with audio guides, and even augmented reality tours. We opted to go with a professional local tour guide who took us around the property and grounds.
Have you been to the Quinta da Regaleira? Tell us what other fun facts we missed in this post!
Like the post? Share it now!