Rick and I definitely enjoy trying new foods and wines when we travel but we're not as into food as my sister and brother-in-law are, but when we all went to Lisbon together and I looked at the Michelin-starred restaurant they were going to, I asked if we could tag along and experience our first Michelin meal.
In fact, the restaurant we went to, Belcanto, has two Michelin stars! Listed as one of the world's 50 best restaurants just last year, we were very excited to see what all the fuss was about when it comes to Michelin dining. That night, our parents were on their own as my sister and I and our husbands were off for a gastronomic adventure in Lisbon!
If you're thinking of dining at Belcanto in Lisbon, read on to learn about our experience and what you can expect to find at this Michelin-rated restaurant.
Lisbon's Belcanto review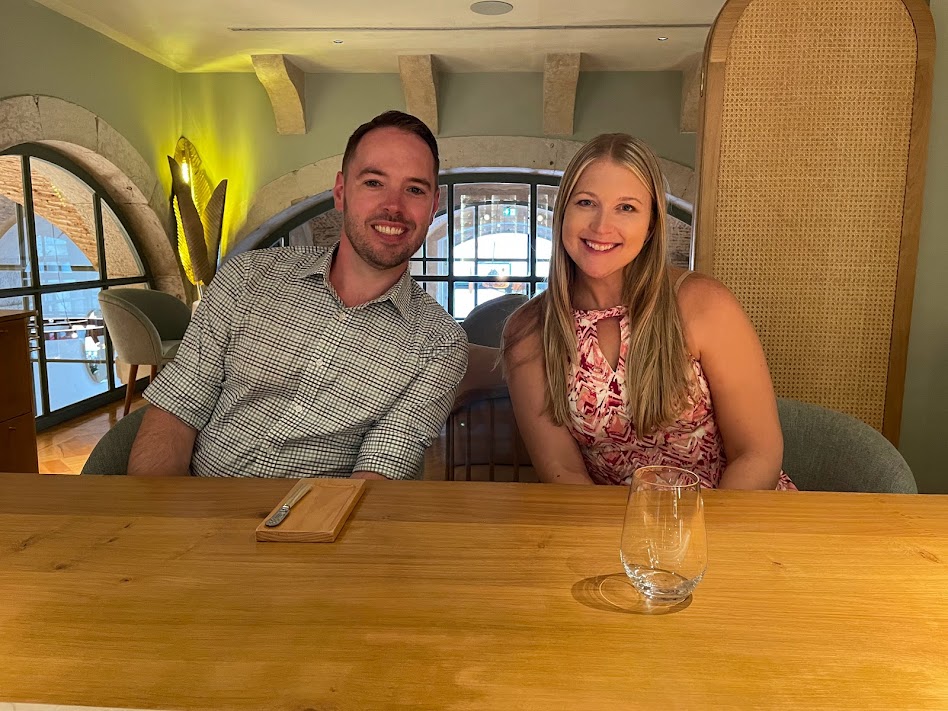 The experience
I wasn't totally sure what to expect during our dining experience but the food and restaurant lived up to its reputation! On its website, Belcanto promises that Chef "Jose Avillez offers an absolutely unique gastronomic and sensorial journey. He offers Portuguese cuisine revisited in a sophisticated atmosphere…"
I have to say they hit the nail on the head. The food was fresh, savory, and a treat for the senses, the presentation and plating gorgeous, and the pacing and portions were perfect. Never having done this and knowing the portions are on the small side, I was a bit worried, but when you have a 13-course meal you definitely don't leave hungry!
The restaurant had a fun atmosphere, though we did dine upstairs away from some of the hubbub of the main floor.
There is no strict dress code but I would say most patrons were in the smart casual category. My sister and I both wore nice spring/summer dresses and our husbands were in button downs and nice khaki pants or dark jeans.
The waiters were professional and friendly and happy to point us in the right direction of a wine for our dinner. And when I needed to use the restroom I was personally escorted back downstairs and shown the way.
Now let's get to the good stuff: the food!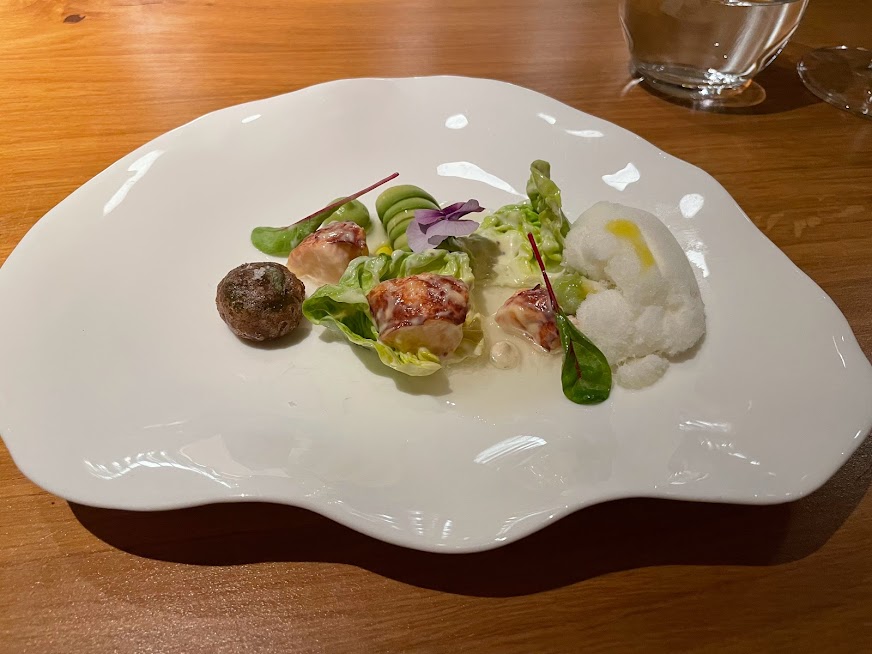 The food
It's actually very hard to narrow down what my favorite dish was. We did the evolution menu so it had many different tastings, or as they were introduced to us, moments.
First moment: Elderflower martini with paprika salt
Second moment: Brioche with caviar
Third moment: Full moon fois gras
Fourth moment: Chicken skin with squid and tuna tartare in an oyster shell
Fifth moment: Carrot with explosive olive and cashew milk cream
Sixth moment: Breads with special spreads: rosemary ash, ham and tomato, Azores butter
Seventh moment: Caesar salad with avocado, tomato snow, and lobster
Eighth moment: Garden of the goose with egg, onion, and ash artichoke foam
Ninth moment: Shrimp and apple salad with mushrooms, curry and lime sauce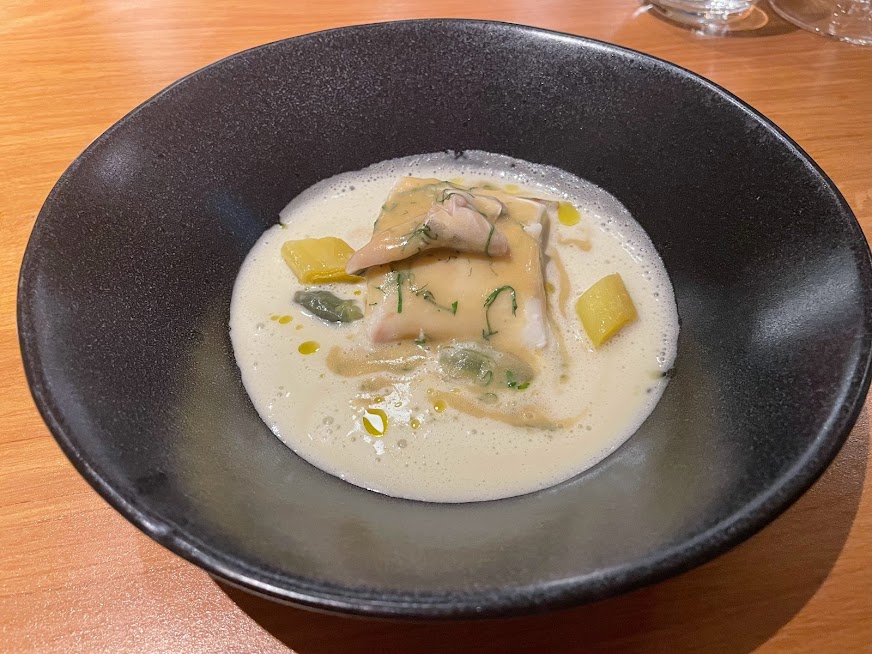 Tenth moment: Hake in coconut broth
Eleventh moment: Pig rib, lettuce, potato, garlic sauce, and orange
Twelfth moment: Passion fruit sorbet
Thirteenth moment: Apple and rhubarb tart with rhubarb reduction and apple sorbet
Extra: We received a piece of birthday cake with our dinner as my sister told them we were celebrating my special day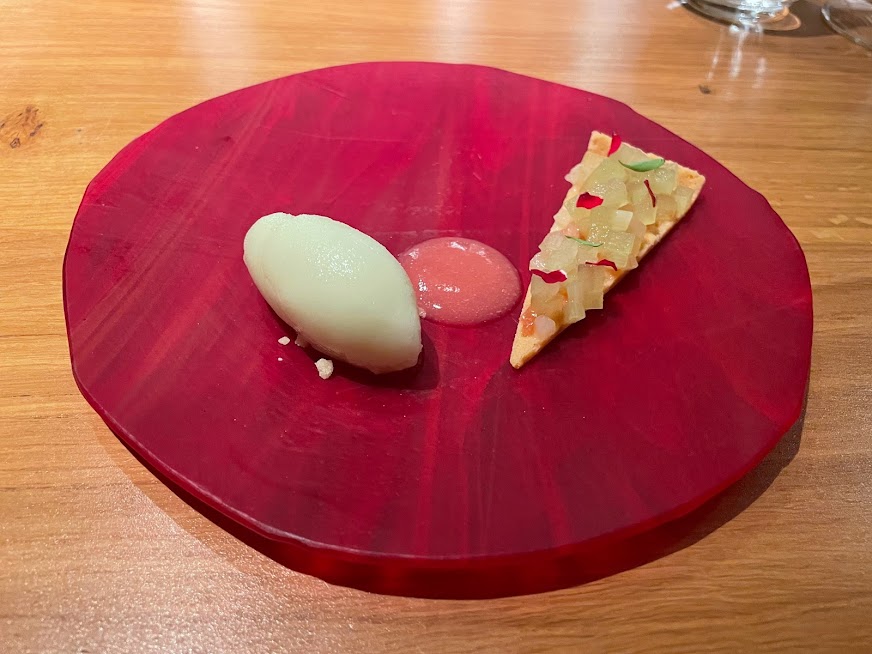 The price
We did the tasting menu and with our wine and starting glass of champagne, we were about $500 per couple. We opted not to do the wine pairings and on the one hand I wish we had so we could have tasted a wide variety of wines but we also ordered some exceptional bottles of wine so I think we fared alright with our evening at Belcanto. Plus, we were doing enough wine tasting during the day so it was fine sharing one varietal!
Their wine list does have more than 350 selections which can be overwhelming, but our servers steered us in the right direction of a nice Portuguese wine (80% of their wine list is from Portugal) to go with our meal.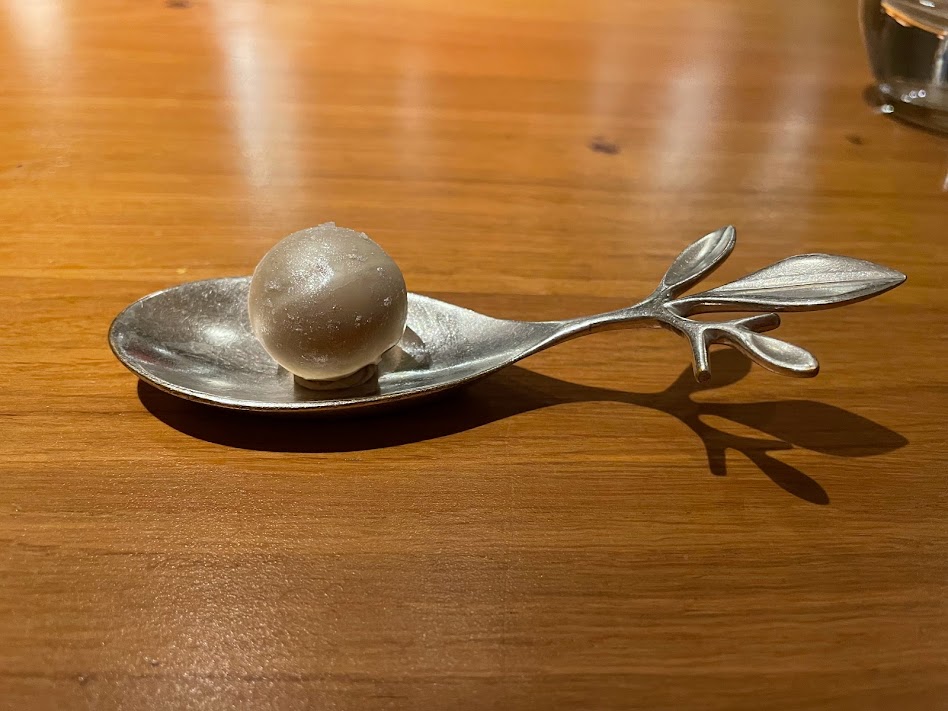 Location
Luckily for us, Belcanto was super close to our hotel as it's located in the historic heart of the city! It was about a five-minute walk from our hotel, the Corpo Santo. The restaurant is right between the Cais do Sodre and Bairro Alto.
The address of Belcanto is: R. Serpa Pinto 10A, 1200-026 Lisboa, Portugal.
Overall, I'm very glad we ended up going with my sister and brother-in-law as they could show us the ropes of Michelin-rated dining and it was a fabulous experience. We definitely had our fill of exceptional food and wine and it's an experience I would do again. It was expensive, but you do get what you pay for in terms of creative cuisine and service.
Have you dined at Belcanto in Lisbon? Tell me about your experience in the comments!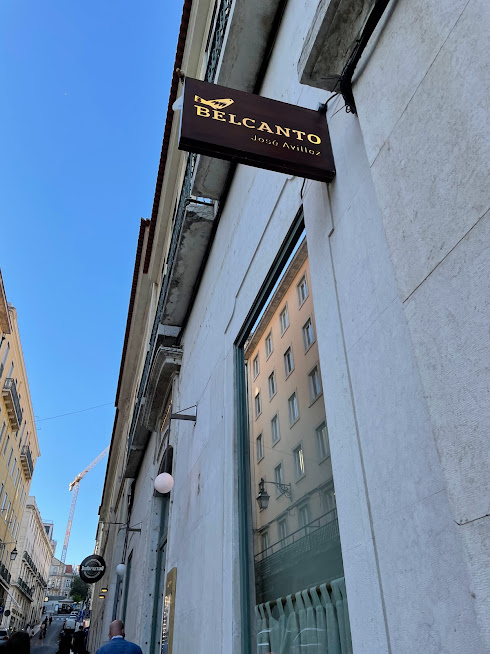 Like the post? Share it now!