I love ghost tours! It doesn't even have to be the month of October to get me excited about hearing about a city's haunted past!
I've done many, many ghost tours in Denver (as well as when Rick and I travel) and I've actually done a few ghost tours with Nightly Spirits, the LoDo (stands for Lower Downtown) one a few times and the SoBo one. I'm sure by this point I could write my own book about the hauntings in Denver but I will never say no to ghost tour – especially when a friend was in town and wanted to go.
We opted to do the 21+ version that's a ghost tour of Denver's LoDo neighborhood plus a pub crawl. You don't have to drink if you don't want to as the tour does not include drinks, but the tour time is extended a bit due to waiting at the bar and getting everyone situated.
If you're looking for a good ghost tour in Denver, read on to see why I recommend Nightly Spirits!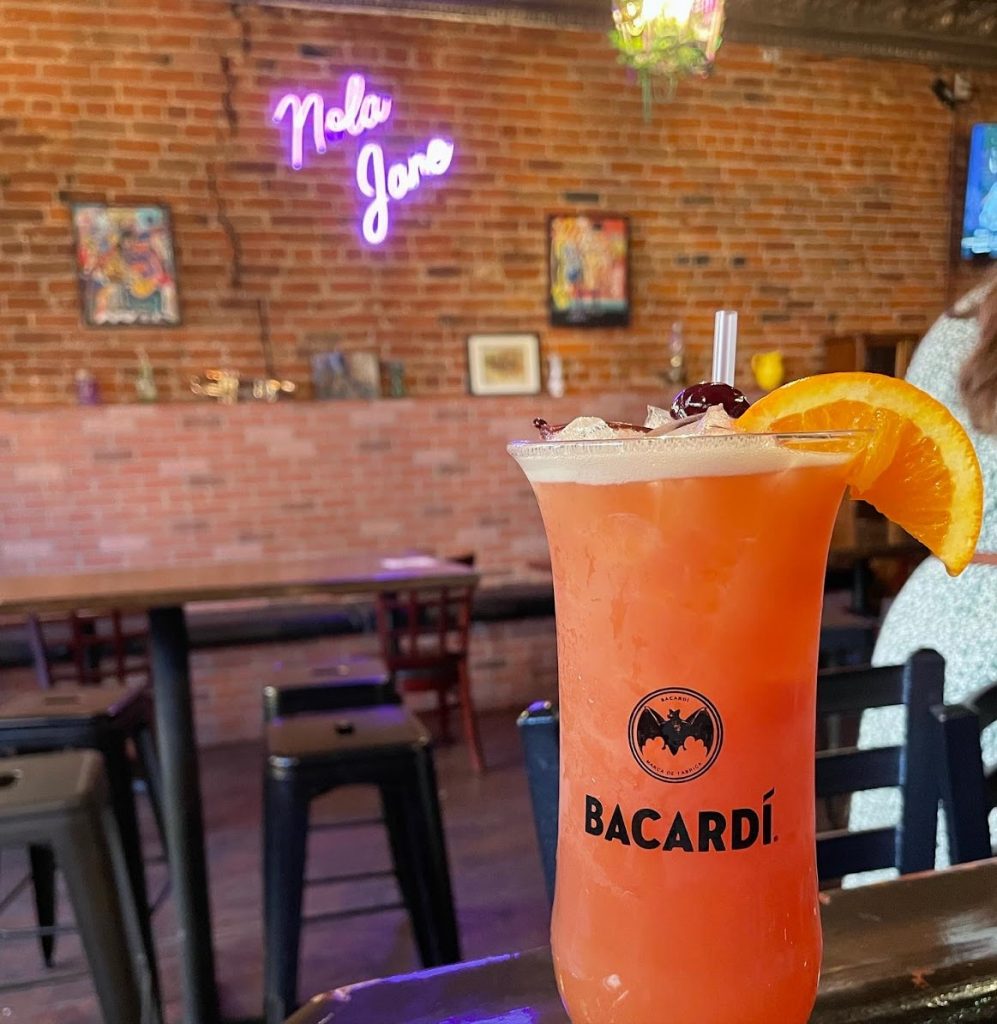 Denver ghost tour review
Like I said, I've done many ghost tours in Denver but I know I can trust Nightly Spirits to put on a good tour and have excellent guides – and this tour was no exception.
My friend and I went on this tour in mid-July so the weather was fantastic for sitting outside and walking between the bars. The tour stopped at four bars and each place was haunted on its own and then our guide shared some stories on other interesting hauntings nearby.
I knew several of the stories but there were new ones for me as well which was very fun! I also learned a bit more about my city's history and certain famous (or infamous) people that also once called Denver home… and some that have never left.
We had time to get drinks at all the stops but my friend and I, having already had some beers over at Rhein Haus, only imbibed at Nola Jane's as I was not turning down the opportunity to get a hurricane, and then at the Oxford as the Cruise Room is such a neat bar and they do mix up some fun and strong cocktails.
Highlights:
Denver's Wild West history, including prostitution, boozing, and even the mafia during prohibition
Learning why one haunted downtown Denver building didn't have mirrors for a long time
A ghost who encourages imbibing more alcohol
A haunted woman searching for gold
A postman returning each year for a drink at an upscale bar while another ghost does her haunting elsewhere in the hotel
The bathroom barber who just wants to offer a shave – even if you're busy in a stall
And a young child who's just looking for a friend to play with at Union Station
Our tour guide
Our tour guide was Kendric and he was a fantastic storyteller. Might have something to do with his former career as a teacher, but he was very good at sharing details of the hauntings and working in Denver's history into the stories. He also had a great sense of humor and was just all-around personable.
Having done the LoDo tour before I expected to know all the stories but Kendric surprised me by sharing some stories he'd researched himself and taking us to new stops on the tour.
The Cruise Room
Group size
There were about 10 of us on the tour, which makes sense as it was July at the time we went on the tour. These tour groups are bigger in the fall but every tour guide I've had does a good job of making sure everyone can hear them and that everyone has somewhere to stand or sit.
Booking information
Duration: 2.5 hours
Distance: Less than a mile, walking tour
Days offered: Daily
Times: Tour times start at 7:30 and start every half hour
Price: $25 for the 21+ version ($20 for the all ages tour)
Meeting point: The Celtic on Market (1400 Market St.)
Tickets: Buy tickets online
Tips for the Denver ghost tour
Wear comfortable shoes: While there isn't too much walking on this tour, you will be walking in downtown and going up and down stairs.
Keep the altitude in mind: If you're just visiting Colorado, keep in mind that the altitude will lower your tolerance for alcohol. Since this is a pub tour, the drinks are fantastic but make sure to drink water during the tour to balance them out. It is very easy to get altitude sickness and it is not fun.
Bring your phone: I feel that goes without saying as no one goes anywhere without a phone these days, but you'll definitely want one on hand to snap photos as photography is encouraged.
Tip your guide: As I say on every ghost tour blog, tip your guide if you had a great time!
Have you gone on a Denver Nightly Spirits ghost tour? Tell me about your experience below!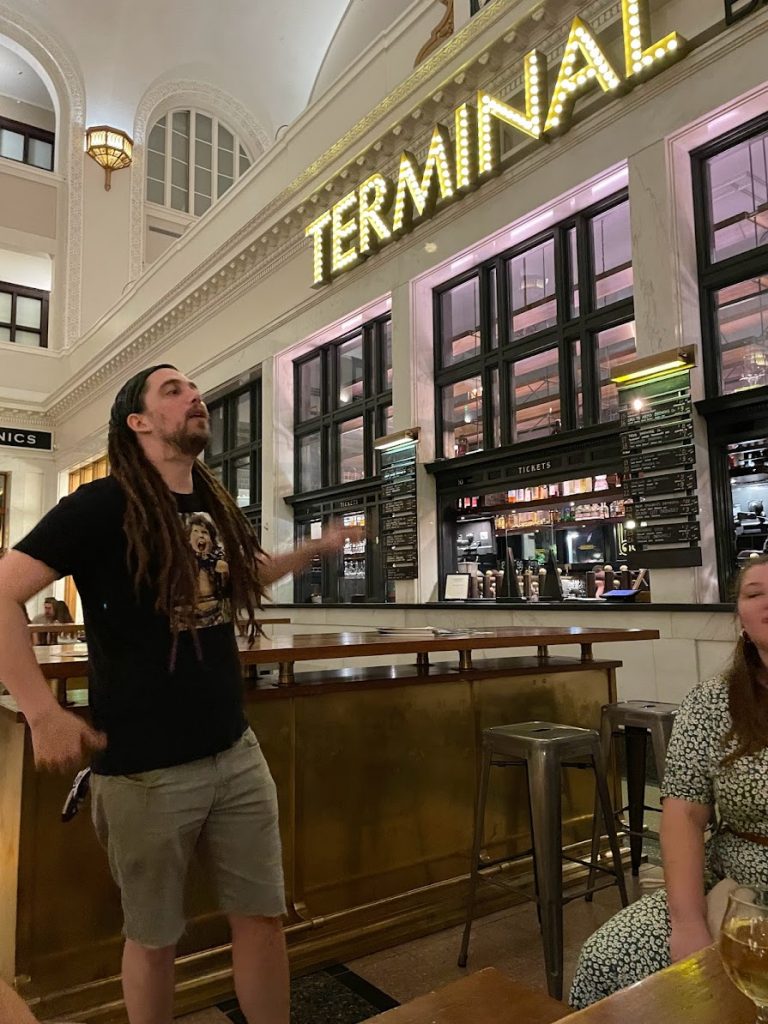 Like the post? Share it now!