Hopping around the Hawaiian islands this year and just have two days on the island of Kauai? No problem! There are more than enough things to do on Kauai for more than a two-day trip, but if that's all the time you have on the island, make the most of it with our two-day Kauai itinerary!
Day 1 on Kauai
Let's get all of the adventures started today with a busy day of some of the best things to do on Kauai, from heading up into the skies to a relaxing boat ride along the gorgeous coast!
Helicopter tour of the island
Get your bearings and get an amazing aerial view of Kauai on a helicopter tour of the island! This is a must-do when visiting Hawaii and it'll feel like you're living Jurassic Park in real life as you fly over the Garden Isle. In fact, many Kauai helicopter tours include a stop at Jurassic Falls with a stop if you want to see the famous film site up close. Rick and I got some of our favorite pics from our Kauai trip on our aerial tour and it was such a cool experience.
Brunch
While you'll probably have eaten something small before your tour, indulge in lunch near the airport in Lihue after your helicopter tour. We stopped at Duke's Kauai and had some light bites in the Barefoot Bar, which was perfect! It was outside, the food was yummy (we ordered the pulled pork and fish sandwiches), and the views caused all of our friends back home to hate us. Be sure to pair your snacks with a great tropical cocktail, we recommend the Lava Flow!
Tour the Kauai Coffee Company
As you drive around the island toward your next adventure stop at the Kauai Coffee Company in Kalaheo for a self-guided tour and a little pick-me-up. Learn more about how the beans are harvested, roasted, and turned into delicious cups of coffee. Enjoy some tastings at the visitor center and stock up on some home-grown Hawaiian coffee and grab a sweet treat for the road.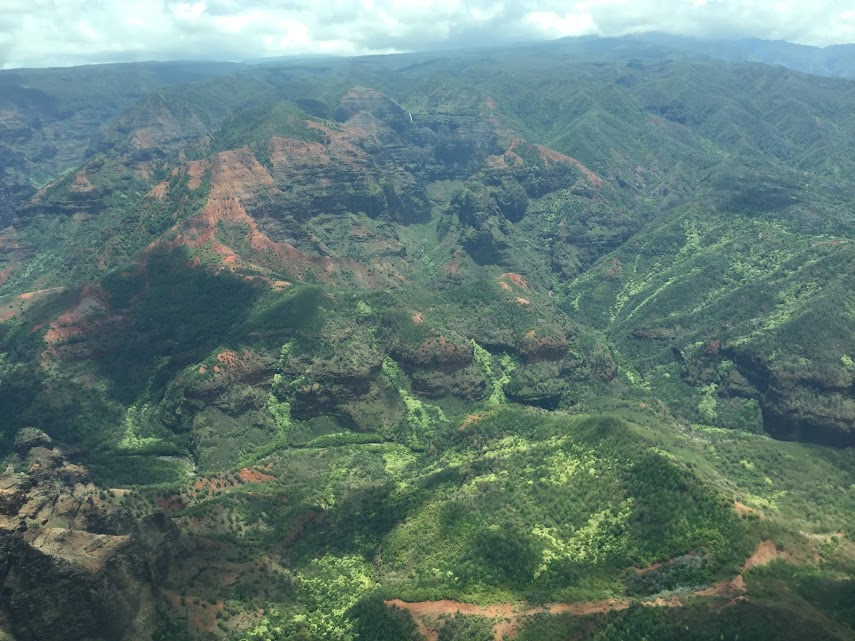 Waimea Canyon hike
Head into Waimea Canyon on the west side of the island and get ready for an epic hike on Kauai. Choose from a nice four-mile trail of Waipoo Falls, or the six-mile hikes on the Awaawaphui or Waimea-Koaie  trails, both moderate treks. As you hike, take in the rugged canyon, lush valleys, and even some waterfalls. Please note that you need a permit for the Waimea-Koaie hike. Make sure to have your phone charged all the way and even turned onto airplane mode to save battery for all the pictures you'll be snapping as you hike.
Na Pali Coast tour
After a day of hiking, take a relaxing break on a sunset cruise of the Na Pali Coast. Sunset was a magical time to see the Na Pali Coast, though you can really find tours of it at all hours of the day. On a Na Pali Coast catamaran ride, you can enjoy great views of the green spires, rugged cliffs, and hidden beaches as well as enjoy some cocktails and food on a dinner cruise. Some cruises include snorkeling prior to dinner if you want to double up on the fun things to do in Kauai!
Late night aloha hour and live music
As you make your way back to your hotel or accommodation, look up some hot spots for a night cap and some live music. We went out with some of our friends who live on Kauai to a local restaurant that had live entertainment and it was such a fun experience as we don't get many ukulele players here in Denver. We also had some great Mai Tais and of course shared some Hula Pie – please let me know if you can finish a slice on your own and how you did it!
Day 2 on Kauai
Day two has a bit more relaxation in the evening as well as some unique Kauai tours.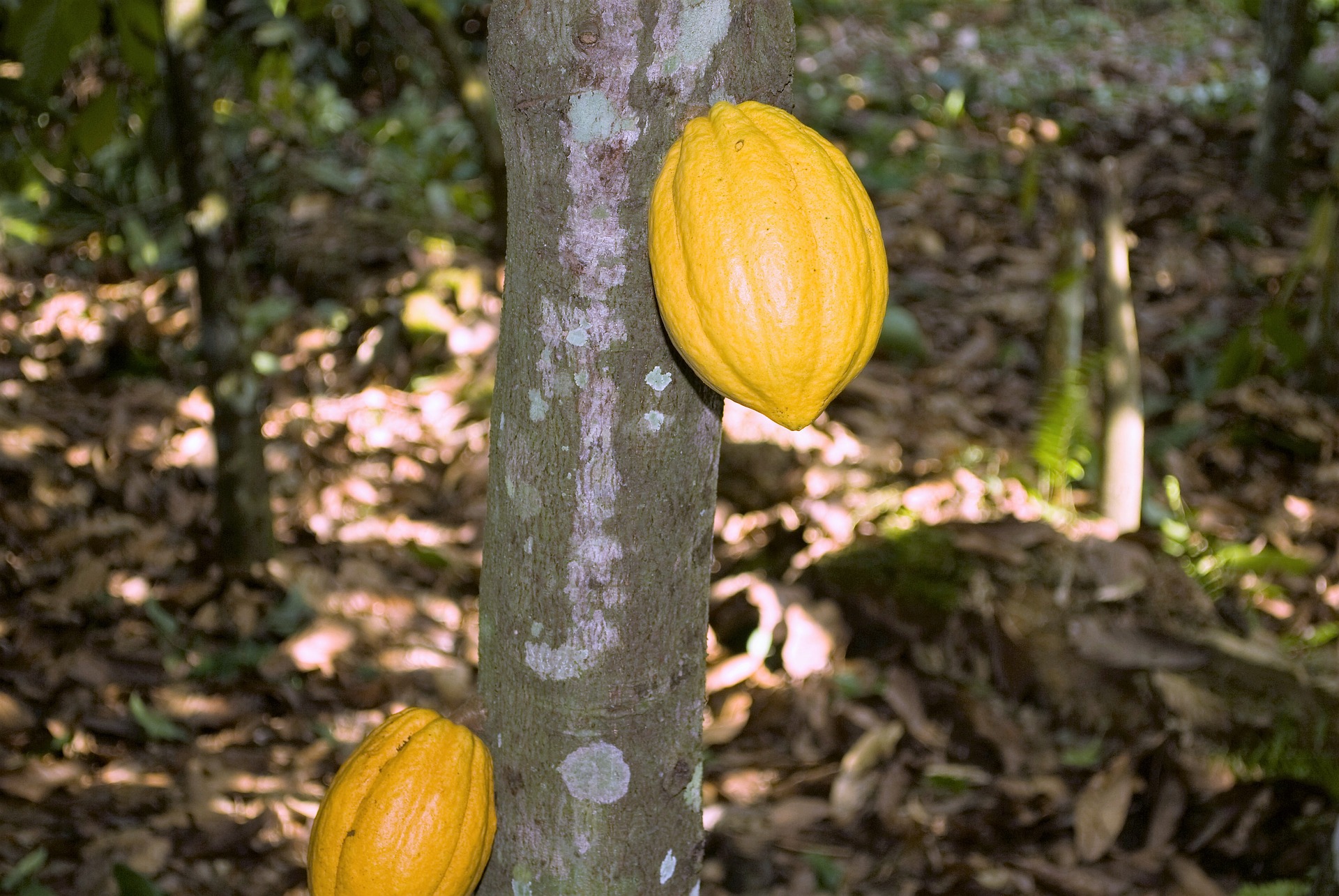 Chocolate tour
Start your morning off satisfying your sweet tooth with a tour around Lydgate Farms and see how chocolate is processed on Hawaii! This three-hour tour shows you a working farm, educates you on the process, and obviously includes tastings along the way – not just of chocolate but also of many varieties of tropical fruits grown on the farm.
Lunch
Don't overdo it on chocolate as you're going to want to save room for some lunch. In Kapaa, get some takeout from Mermaids Cafe. They have salads, sandwiches, wraps, and plates and you can snack on the go as you make your way toward your next activity, or enjoy a quick stop at Kapaa Beach Park or Kapaa Town Park.
Horseback ride
Maybe it's the Coloradan in me, but I love horseback riding tours and there's something incredible about discovering the cowboy, or paniolo, culture of Hawaii. After your chocolate tour, head on up to Kilauea for a 90-minute horseback tour of Silver Falls Ranch. With a tour at 3:30 p.m., it's the perfect activity to explore the island after lunch and into early afternoon.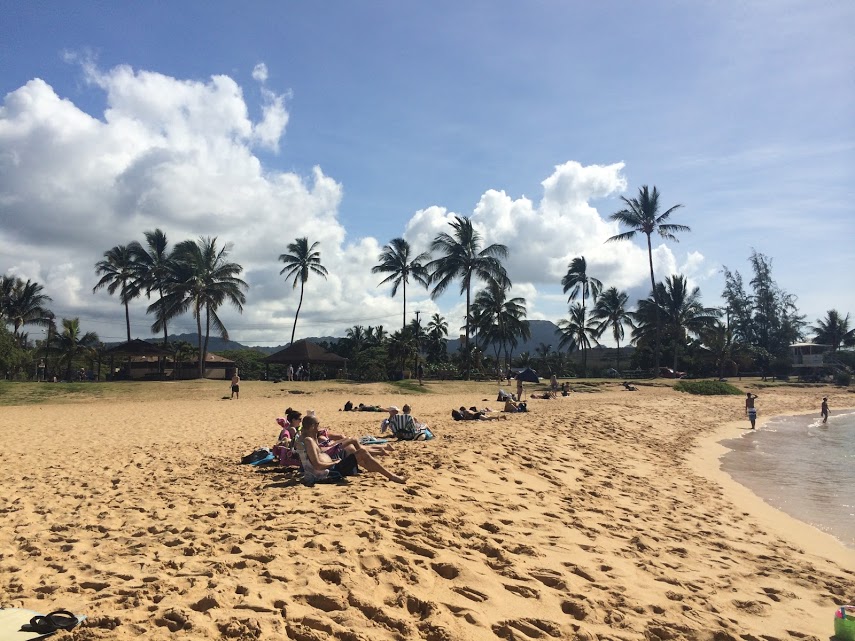 Poipu Beach
Spend the late afternoon and early evening lounging on the beach in Poipu and take a dip in the water and go snorkeling, hopefully seeing some honu or sea turtles as you explore the underwater world of Kauai. Poipu was one of our favorite beaches on Kauai and has plenty of space for lounging and sunbathing as well as shallow waters for families and deeper waters for swimmers.
Luau
Tonight, you're off for a Hawaiian tradition: a luau! Gorge on an extravagant buffet, enjoy some cocktails, and watch the amazing live entertainment like hula dancing, Samoan fire knife dancing, and other amazing performances. A luau is the perfect ending to your time on Kauai!
What else would you recommend for a two-day Kauai itinerary? Tell us in the comments or on Facebook!
Like the post? Share it now!