The vibrant hues, relaxed ambiance, and stunning coastal cities of Croatia are definitely making us want to plan a trip there!
Two years ago, Rick and I did a fantastic trip along the Mediterranean coastline and we can't wait to get back to the region to continue exploring other beautiful travel destinations – and after checking out the many alluring photos of Croatia, it's quickly moving to the top of the list.
From charming, cobblestone streets to the majestic waterfalls and nature parks, Croatia has a lot to offer travelers looking to checking some fun things off their bucket lists. Plus, I'm very excited to sample some new wines from a wine-growing country that I'm not very familiar with.
As I start looking more seriously at it as a future travel destination, these are the top 10 things to do that have made the cut for our early draft of our Croatia bucket list!
Croatia bucket list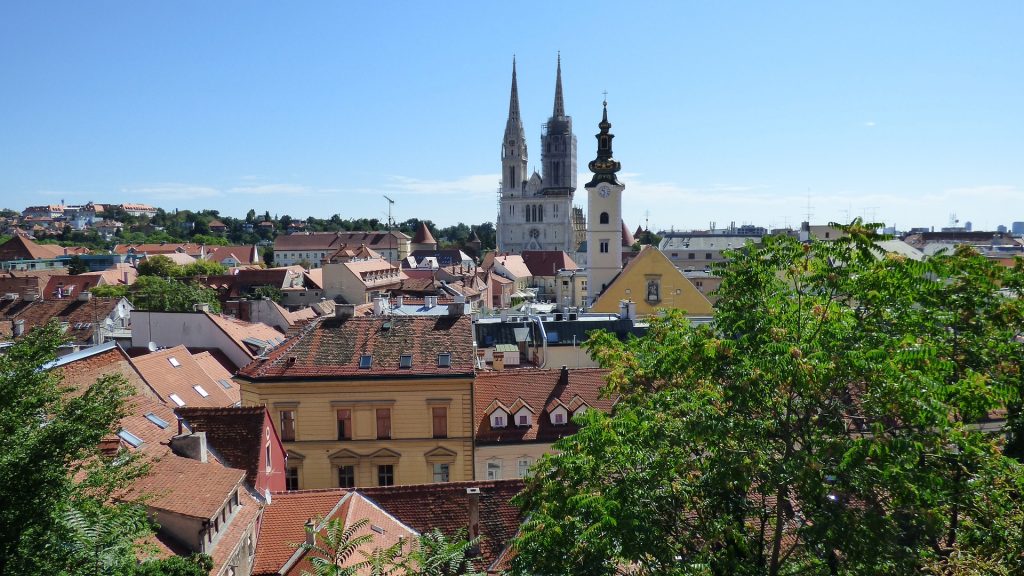 1. Visit Zagreb
We'll definitely want to check out Croatia's capital, Zagreb. Known for being affordable and also called "Little Vienna," this city seems to have everything we could want out of a travel destination! Home to great restaurants, fun sightseeing opportunities, and cool architecture, Zagreb will definitely have a place on our Croatia bucket list!
2. Stop in Sibenik
This town by the sea has been used as a filming location for Game of Thrones and has tons of cute, narrow alleyways we can get lost in. The medieval town also has a beautiful cathedral and historic fortresses to explore. It also has an entry to Krka National Park, another item on our Croatia bucket list so might as well get two-for-one!
3. See Split
I can't wait to discover the twisting streets of Split as well as enjoy the bustling city life as Split is the second-largest city in Croatia. I can't wait to snap pictures of the white buildings with their red tiled roofs in Old Town, view the stunning coastline as we walk the palm tree-lined Riva, and visit Diocletian's Palace.
I've read there is a great view from Marjan Hill, and there are some neat churches and an old Jewish cemetery to visit while there. I think we'll definitely include time in Split to spend some time by the beach, too!
4. Take a dip in the Adriatic Sea
After I've snapped a hundred photos of the Adriatic Sea's shockingly blue water, I can't wait to take a dip and cross another body of water off my overall travel bucket list. The Adriatic Sea separates the Italian Peninsula from the Balkan Peninsula and is said to have a pretty warm temperature. With plenty of opportunities to do so as we explore Croatia, I'm not worried about getting this one off our bucket list!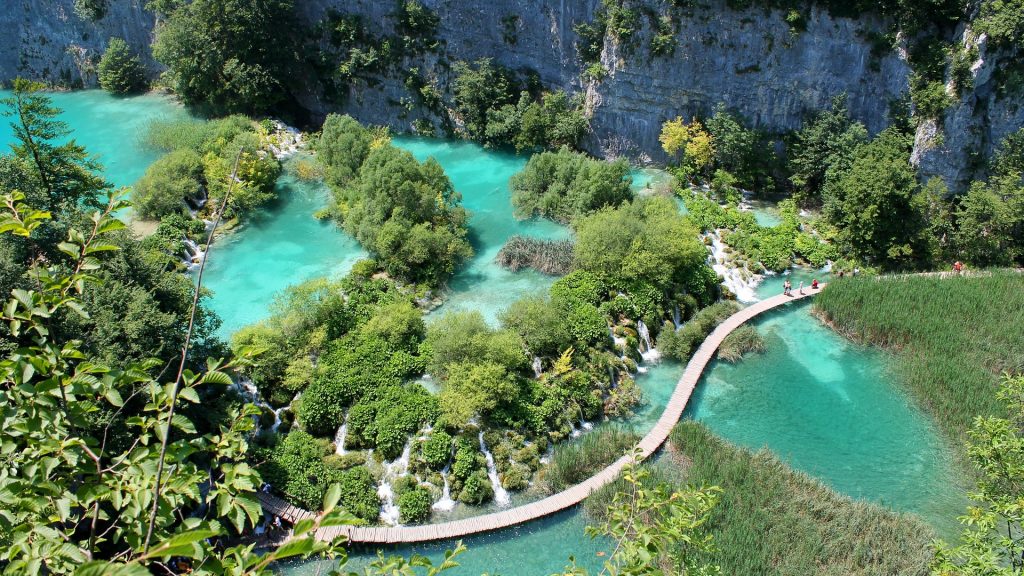 5. Discover Plitvice Lakes
The photos of Plitvice Lakes are enough to compel us to visit Croatia! This UNESCO World Heritage Site and national park seems to offer great views of dozens of lakes, waterfalls, and plenty of surrounding green foliage to perfectly match the water's hue ranges from blue to green. We can enjoy the walks on the boardwalks throughout the parks as we take in the beautiful views.
6. Explore Dubrovnik and the Dalmatian Coast
Dubrovnik and its historic old town, filled with red-roofed buildings, pops up on every list of the best things to do in Croatia. Said to be one of the best preserved medieval cities in Europe, we'll definitely need to check it out! The walled city is a photographer's dream and offers plenty to keep us busy during the day, from kayaking, relaxing on the beach, or taking a guided sightseeing tour of the city.
I cannot go to Croatia and not explore the Dalmatian Coast as I have a serious obsession with Dalmatians. We've seen the gorgeous photos and it's definitely going to be a must-do on our travel itinerary.
7. Check out Peljesac Peninsula
The peninsula is known for great wine, seafood (particularly the oysters), and fun beaches. I've read a few things about a donkey farm near Kuna, but other bloggers just say you can see the donkeys but it's not much of a visit. This could be a great getaway from Dubrovnik or Split as it's not as popular as other destinations in Croatia but still has unique sightseeing, and have I mentioned the vineyards and wine tasting?
8. Explore Krka National Park
Another waterfall-filled national park that we have to visit in Croatia is in Krka National Park! I can't even imagine how cool it'll be to see these impressive falls in person – and then enjoy a dip under some of the cascading waterfalls! Apparently you can swim in this park, though other travel bloggers note it's a bit chilly, but worth it!
9. Walk with dinosaurs
I've read some cool stuff on Veliki Brijun, a nearby island that's home to dinosaur footprints, Roman ruins, and a cool Safari Park. The island has more than 200 dinosaur footprints, with estimates the prints date back more than 100 million years ago.
There's a one-hour tourist train ride that goes along the coast toward the Safari Park. The train ride passes a Venetian citadel, golf courses, and old farms built during the time of the Austrian Kupelwieser family.
10. Wine tasting
When we travel we have to try local wine, beers, and spirits and Croatia seems to hold its own when it comes to producing great wine! I'm excited to try Plavac Mali, Posip, Grk, Grasevina, and Teran. Though I am more partial to red wine, I'm excited to sample some varietals from the extensive white wine list Croatia boasts.
Did we miss anything from our Croatia bucket list? Tell us in the comments below or give us a shout on Twitter!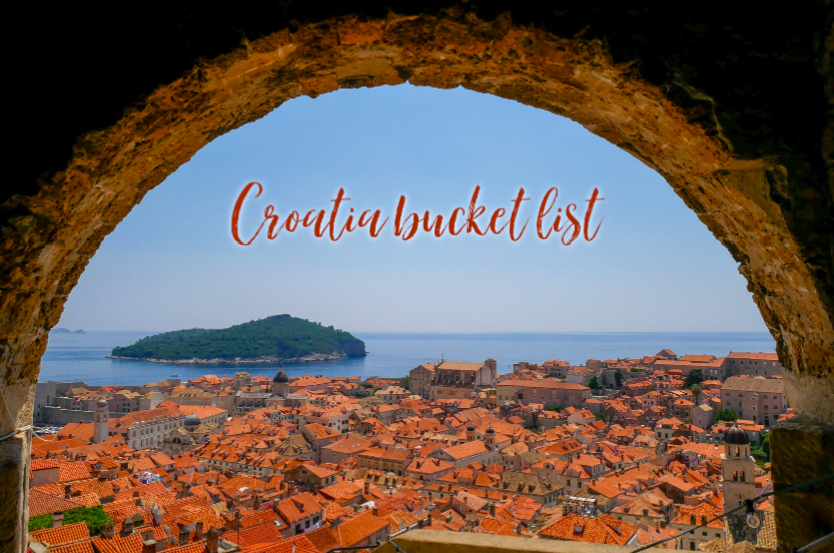 Like the post? Share it now!