Visiting Hawaii and looking for the best ono (delicious) grindz (food) to sink your teeth into? Hawaii is home to many fresh fruits, excellent seafood, and beyond amazing desserts.
Whether you want something light like a fruit salad or even a tuna or salmon salad in the form of poke, there are plenty of amazing foods you need to try in Hawaii.
Experience the best Hawaiian cuisine when you visit the islands by eating these 15 iconic dishes!
15 foods you need to eat in Hawaii
Poke
This simple dish is so flavorful and light, yet still packed with protein! The recipe combines raw fish generally ahi tuna or octopus, soy sauce, sesame oil, seaweed, and Hawaiian sea salt. Some recipes add onions, garlic, ginger, and tofu. It's very similar to ceviche and is easy to find across all the Hawaiian Islands. Some of the best poke we had was from the food trucks or even at the supermarket! You won't be disappointed no matter where you get your poke from.
Spam musubi
Another easy to find Hawaiian dish is Spam musubi, sticky rice topped with fried Spam and wrapped with seaweed. Some restaurants take the dish to a new level by adding other ingredients or deconstructing the dish, but it's honestly perfect in its original form. I know, I know, meat in a can isn't the most appetizing but Spam musubi is so poppable and delicious, you cannot pass up the chance to have some while visiting Hawaii.
Manapua
Looking for a portable snack and a locals' favorite? Get a few manapua, similar to a Chinese bao bun filled with a sweet pork mixture (char siu). Some are steamed, some are baked, and the debate is still out on the islands of which cooking method is best. While the pork filling is traditional, you can get varieties that are sweet or stuffed with vegetables. Find them at Chinese restaurants or bakeries and take them as a snack to the beach or for a long drive around the island you're visiting.
Kalua pork
Kalua pork is one of the best parts of a luau, when the roasted pig is brought out from the imu and everyone's ready to dig into this tasty, tender dish. My favorite way to get Kalua pork is to order it as a plate meal, which includes the meat, a scoop of rice, poi, macaroni salad, and a dessert like kulolo (a coconut pudding with taro) or haupia (a simple coconut cream pudding).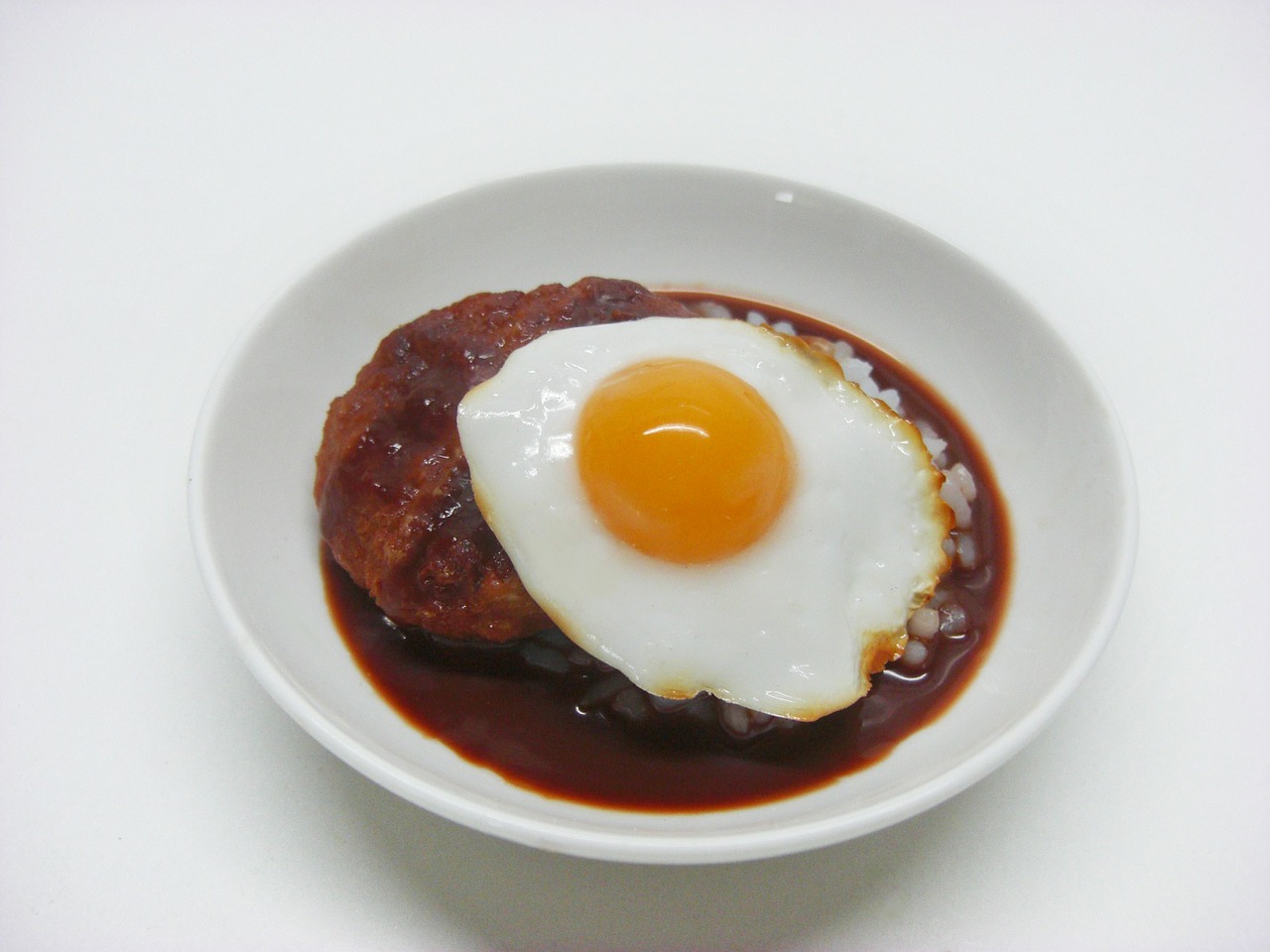 Loco moco
Rice, a hamburger patty, eggs over easy, and a thick, tasty gravy comprise this Hawaiian meal, a favorite island-style comfort food. Some restaurants substitute short rib for the hamburger patty, but you can't go wrong with ordering the classic – especially in Hilo, where the dish originates. This hearty dish is perfect for a rainy afternoon on Hawaii or if you want to feel like a local and dig into this ono dish.
Lua lua
This dish is similar to a tamale, but uses a taro leaf as its shell and is stuffed with pork or fish, specifically salted butterfish. By cooking it in a taro leaf, the meat mixture can steam and retain all its delicious flavors. Lua lua is cooked similar to how Kalua pork is cooked, by going into the imu or underground oven.
Poi (taro)
You will definitely find poi on the buffet menu at any laua as it's a staple of Hawaiian cuisine. Poi kind of looks like a paste and the flavor gets stronger the longer the root has to ferment. It's okay if you don't end up liking it, but you should definitely give it a shot and add a bit to your plate at the luau. Most Hawaiians treat it like how Midwesterners treat potatoes, as a starchy side dish.

Pineapple
There are pineapple plantations throughout the islands, but don't feel like there's only one way to eat this delicious fruit! Try the Meli Kalima, or sweet pineapple by Frankie Sekiya. It has a low acidic nature and tastes like birthday cake. Chef Chai in Honolulu has it as a dessert menu item, so you can sample this sweet treat without trying to get your hands on a pineapple from the nursery.
Huli huli chicken
Another plate lunch option or dish at a luau is huli huli chicken, grilled chicken that's been soaked in a brine made with soy sauce, pineapple juice, and brown sugar. This BBQ chicken is also great for a day at the beach as it's light, juicy, and goes well with any side dish – especially mac salad and coleslaw.
Saimin
Comparable to ramen and chow mein, this Chinese noodle dish is popular across Hawaii and combines several ingredients from across the globe: Japanese broth, Korean kimchi, Portuguese sausage, and Filipino green onions. It's a bit more similar to ramen as it's kind of soupy but packs quite a flavor punch with all of its unique ingredients.
Strawberry mochi
Mochi, a rice cake from Japan, is pretty popular in Hawaii but one of the best creations of it is the strawberry filled mochi from Two Ladies Kitchen in Hilo. This soft mochi cake is stuffed with a whole strawberry, which is surrounded by a red bean paste. It's fresh, fruity, and sweet and a delight as a dessert.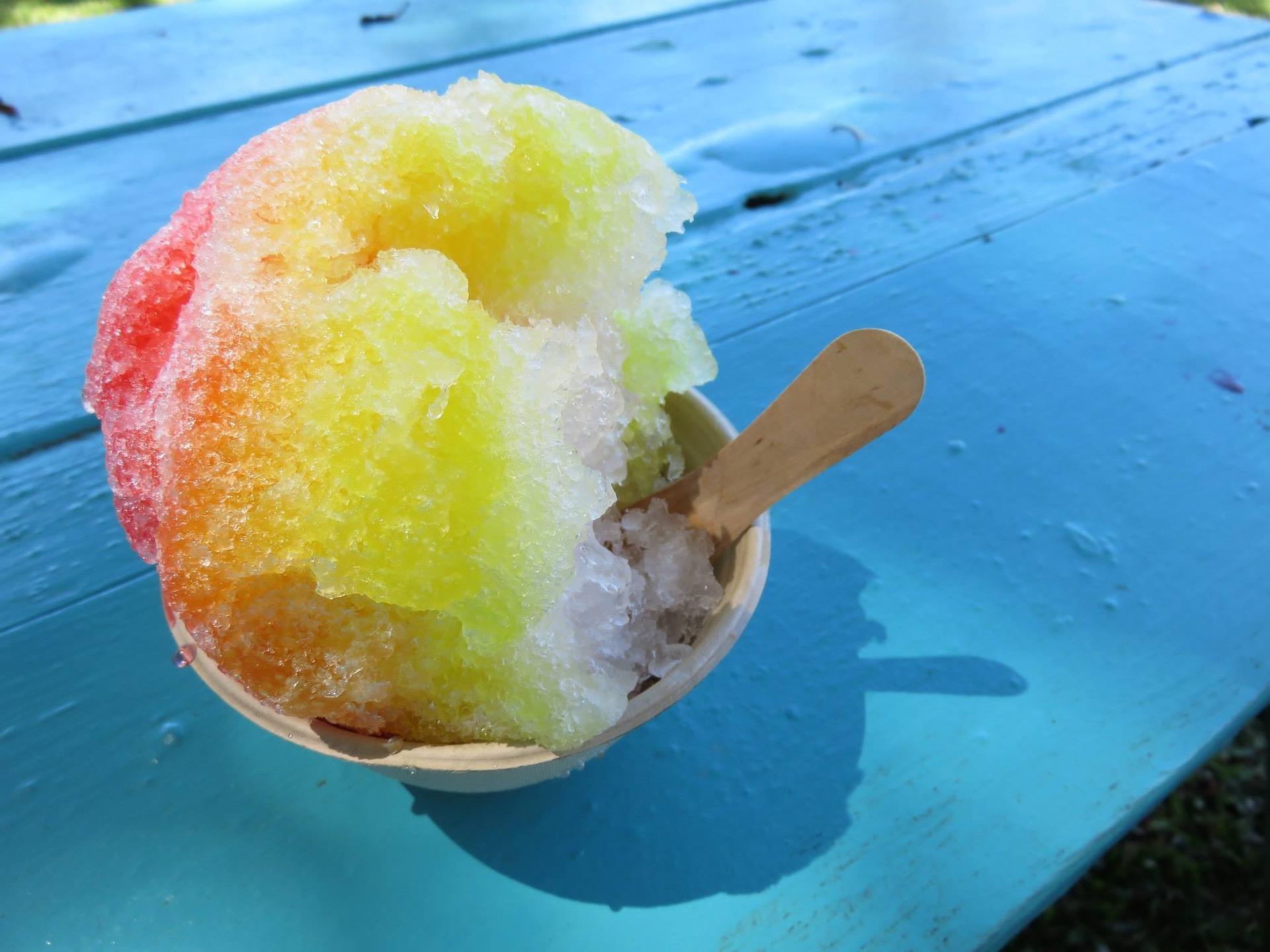 Shave ice
Shave ice is more than a snow cone on Hawaii. The dessert stands here turn shaved ice into an art with fluffy mountains of ice with sweet syrups, like lychee, mango, and even vanilla. Shave ice is a great treat for a beach day on Hawaii or a light, late night cool dessert.
Hula Pie
Need a mountain of pie? Order a Hula Pie, a delicious concoction with a chocolate cookie crust, macadamia nut ice cream, chocolate fudge, and whipped cream. Yum! This colossus treat is meant to be shared and you'll definitely feel the need to finish it. Duke's likes to change things up and use a different ice cream flavor each month – meaning you may never have the same Hula Pie from Duke's twice.
Coco puffs
Head to Liliha Bakery for this chilled puff. The ingredients are simple enough with a choux pastry, chocolate pudding, and chantilly cream. These easily pobbable pastry puffs are also made with a green tea filling, but you can't beat the original chocolate version. The frosting is sweet and made with egg yolks, sugar, and butter and perfectly compliments the other flavors of this dessert.
Malasadas
These Portuguese doughnuts are airy and covered in sugar, the ultimate doughnut dessert! The classics are tasty, but some are even custard or chocolate-filled. These deep fried delights are crisp on the outside and doughy on the inside and always served fresh and hot.
Pair some of these best things to eat on Hawaii with a classic Mai Tai, one of the signature drinks of Hawaii. Did you know that the drink was first served in Hawaii in 1953? Victor Bergeron of Trader Vic's takes credit for inventing the drink in 1944 though one of his rivals contests that they created the drink in 1933.
What are your favorite things to eat while vacationing in Hawaii? Tell us in the comments below or on Twitter!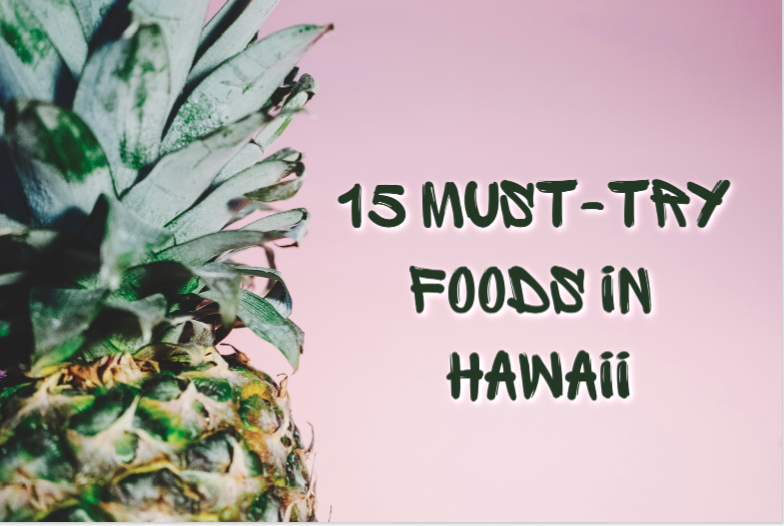 Like the post? Share it now!