My parents were in town over Thanksgiving and since they've been to Denver so many times we decided to do a tour of Boulder – Banjo Billy's style.
Rick and I did a Banjo Billy's tour of Denver when we first started dating and I've done them in the past with my family, but we've never enjoyed their tours outside of Colorado's capital. So we decided it was the perfect time to explore Boulder on a one-of-a-kind tour.
The tour experience
First off, if you've never done a Banjo Billy's tour before, prepare for a unique bus ride! Instead of traditional seats, you'll find benches, reading chairs, couches, and kitchen chairs bolted in to floor with a psychedelic tapestry hanging from the ceiling. Funky is a good word to describe the decor of the bus.
This tour mixed Boulder's history with ghost stories, which I loved, especially since they were new stories. The tour started at the Hotel Boulderado (whose name comes from combining Boulder and Colorado), where he shared some ghost stories before driving us through town and pointing out important landmarks and historic homes.
He shared the history of Chief Niwot in the Boulder area, talked about aristocratic families like the Arnetts, and shared ghost stories that take place at the University, as well as some of its more famous, or infamous, students. We also learned about a certain former president and his ties to one of Boulder's brothels.
I really enjoyed the mix of history and hauntings during the Boulder tour and learned a lot about the city. It was really interesting learning more about the university and how Boulder became the destination for CU.  
Tour guide
Our driver and tour guide, Glenn, was fantastic. He was funny, welcoming, and a great storyteller – as well as business owner as he manages Banjo Billy's Bus Tours. He was easy to understand, spoke clearly, and cracked plenty of jokes, some more punny than the others.
Price
Adult tickets are $24 which is a bargain for all you learn about Boulder on this hour and a half sightseeing and history tour. It's a fun way to see the city and learn more about its past and current culture.
Tips for a Banjo Billy's tour
Book ahead of time. They offer plenty of availability for your tour, but book ahead of time to make sure they've got a spot saved on the bus for you and your party.
Dress warmly if going on a winter tour. The windows are thin and do not go all the way up, so if it's cold outside, it's cold on the bus. I wore my winter boots so I was fine but my sister said she couldn't feel her toes by the end of the tour.
Get there on time. Want a good seat or a comfy, cushy one? Get there early to snag good seats when the driver opens the bus doors.
Tip your driver. These drivers are great at navigating busy streets while telling you about the history of the city so be sure to tip them for a job well done.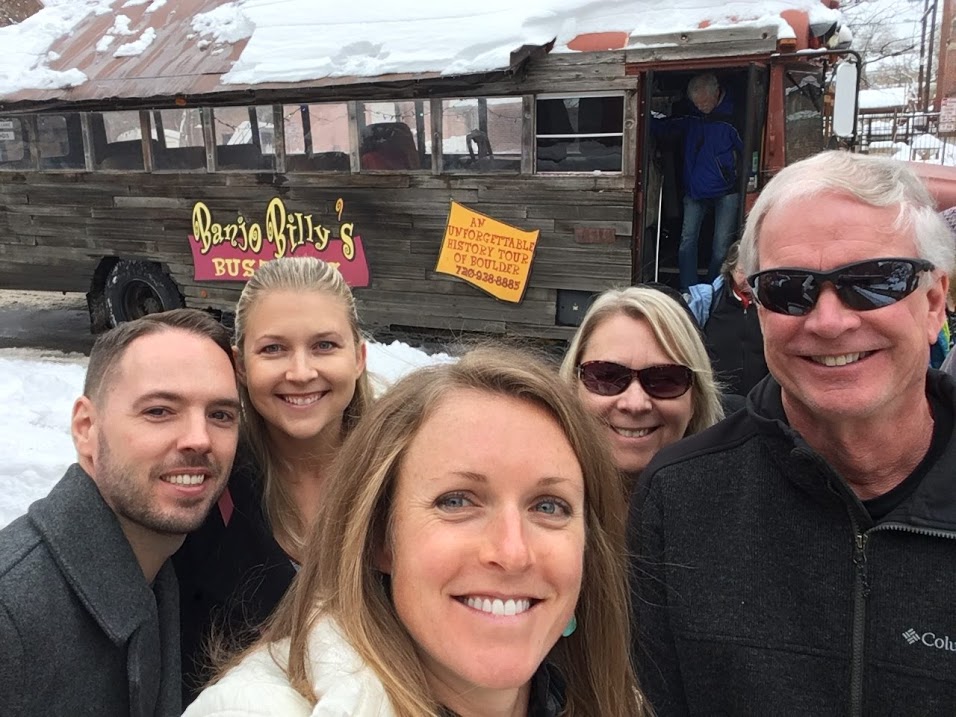 Like the post? Share it now!