While the Scottish capital has enough to keep you busy for days, you might want to plan some cool day trips from Edinburgh to see more of Scotland!
Fortunately, there are many awesome options for fun, easy day trips to get you out and about in Scotland. There are also excellent guided tours that group some of these Scotland destinations, like Harry Potter-themed tours to ride the Jacobite train and see filming locations, or Outlander-themed tours to discover the historic settings used in the show.
Get outside of the capital and discover Scotland's beautiful coastlines, incredible scenery, magical castles, and see why it's such a fairytale destination and popular setting for fantastical stories.
Edinburgh's central location makes it easy to get to some amazing cities and areas in Scotland so it's the ideal place to plan some day trips from. Ready to see where you can enjoy a day trip from Edinburgh to? We're counting down the 11 best places to see in a day when traveling in Edinburgh!
Top 11 day trips from Edinburgh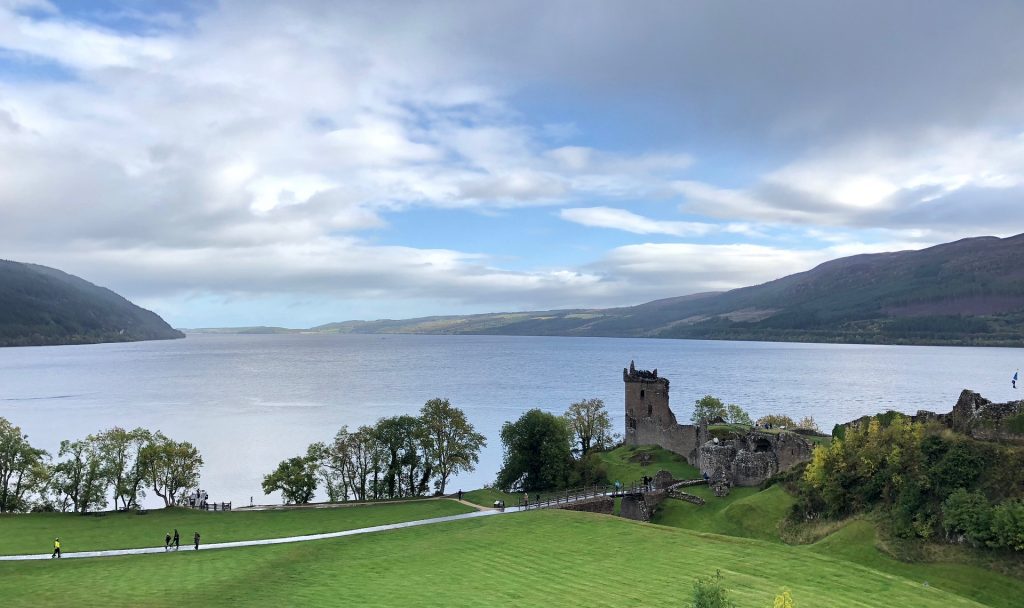 1. Loch Ness
Okay, you'll probably want to book a guided tour for Loch Ness as it's quite the day trip from Edinburgh, but it just has to be on the list. You cannot visit Scotland and not go on the search for Nessie!
Many tours of the Scottish Highlands include the Urquhart Castle, a cruise across Loch Ness, the second deepest loch in the country, and hearing the history of Scotland and the Highlands. This area is definitely worth the travel time from Edinburgh as it's a must-see of Scotland. By car it'll take about three and a half to four hours one way.
2. Glencoe
Discover the volcanic soil of the Scottish Highlands by checking out Glencoe, a nature reserve and beautiful scenic area. Once here, you'll see why it's been used as a filming location for many movies, like Highlander, Harry Potter, and Braveheart. Explore the hiking trails or stop in the Glencoe Folk Museum. It's about a three-hour drive to Glencoe from Edinburgh, depending on the traffic.
3. Glasgow
Leave the city of Edinburgh behind and head on into the city of Glasgow! The city comes alive with bustling streets, hip cafes, welcoming citizens, and a mix of historic architecture and contemporary spaces. Glasgow is also known for its amazing shopping, compared to London's West End, great breweries and distilleries, and exciting nightlife and music scene. It takes just over an hour to drive to Glasgow, or you can catch a train and be there in just under an hour.
4. Harry Potter train
Feel like you've boarded the Hogwarts Express and are on your way to learn how to harness your magic and cast spells by taking a ride on the Jacobite Train! They even offer Harry Potter-style compartments! Enjoy the gorgeous views of the rugged Highlands on this 84-mile round-trip train ride and be sure to have your camera ready on the Glenfinnan viaduct – another sightseeing stop made famous by the movies of the Boy Who Lived.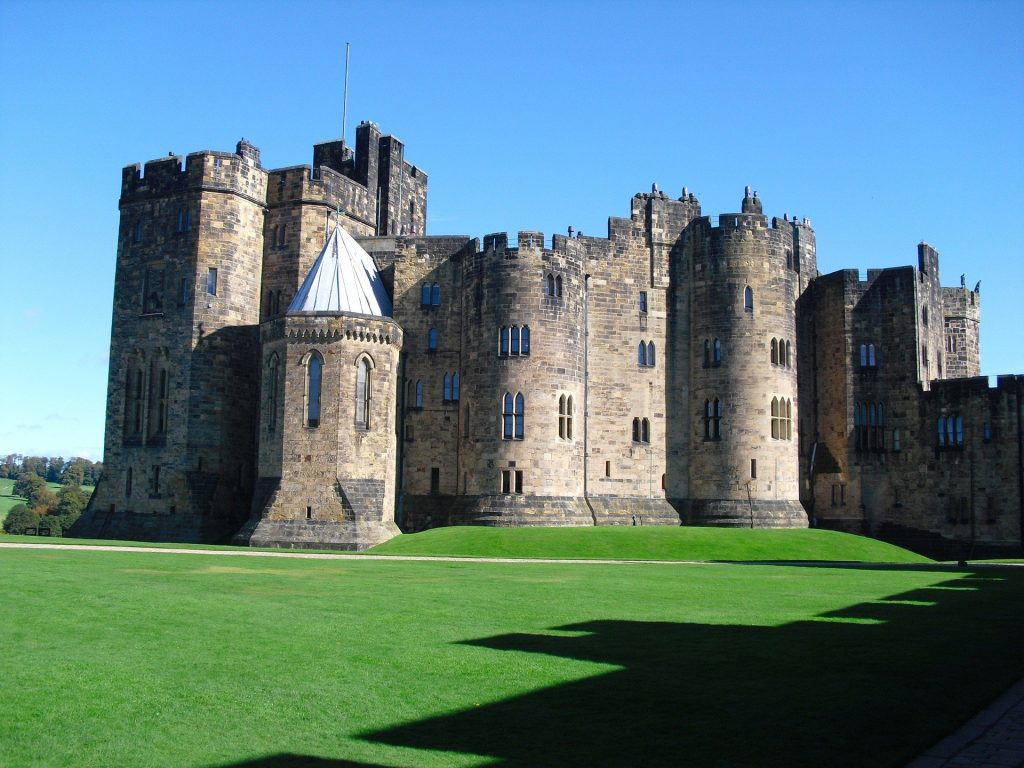 5. Alnwick Castle
Another Harry Potter option is to head into England and visit Alnwick Castle! You'll recognize this castle as the exterior of Hogwarts and where everyone learned how to fly on a broom in the first film. In fact, the castle even offers broomstick lessons if you're interested in seeing if you have any latent wizarding abilities. The castle has also been used for filming for Downton Abbey! The castle is about an hour and a half to two hours away by car.
6. Linlithgow Palace
Need to check off some Outlander sites from your Scotland bucket list? You might want to stop by the Linlithgow Palace, only 30 minutes from Edinburgh by train! Plus, the tickets are only £4.30. Discover the palace ruins, the park, and Linlithgow Loch.
Fun fact: Mary Queen of Scotts was born here.
7. Stirling Castle
Scotland sure has its fair share of castles and one you might want to see on a day trip from Edinburgh is Stirling Castle! Not only is the castle worth a look but the surrounding nature provides a nice change of scenery. You can either take a guided tour of the castle (included in your ticket price) or opt for an audio tour if you want to see it at your own pace.
Enjoy the tapestries, the great halls, the chapel, and the Queen Anne Gardens on your tour of Stirling Castle. It takes just under an hour and a half to drive from Edinburgh to Stirling, but you could also find a guided tour departing from the city if you don't want to be in charge of navigation.
You can also stop by the National Wallace Monument, an 1869 memorial for William Wallace (portrayed by Mel Gibson in Braveheart). Also nearby Stirling Castle is the town of Falkirk with the giant Kelpies, the horse head sculptures.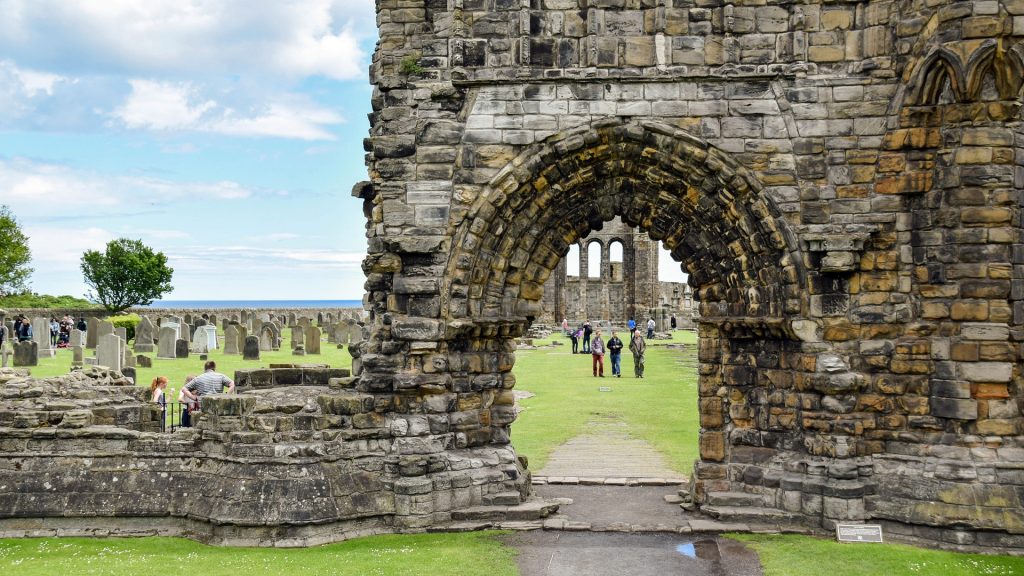 8. St Andrews
St Andrews is a great day trip from Edinburgh if you want to visit a quieter side of Scotland and see the oldest university in the country and visit the home of golf! St Andrews is within two hours of Edinburgh and is touted as a gem in the Kingdom of Fife.
Walk its medieval streets, view the stunning architecture, and play a round of golf in its place of origin. Other notable points of interest include St Andrew's Castle and the Cathedral of St Andrew. You may even feel the touch of royalty at the university as St Andrews is where Prince William met Kate!
Since it's on the coast, the beaches and coastline are a popular destination in St Andrews, as are its charming pubs, small shops, and museums. Just outside of St Andrews is the Secret Bunker which is open to tourists for most of the year.
9. North Berwick
Just 30 minutes by train and you'll find yourself in North Berwick, a fun seaside town in Scotland. Stroll the beaches and boardwalks, enjoy some fish and chips followed by ice cream, get out on the water for some outdoor recreation, or visit the Scottish Seabird Centre. If possible, you might want to look at planning your trip during Puffin Fest if you want to welcome the puffins back to the area! The town is also known for its unique cafes, coffee shops, and bars, as well as award-winning gardens and floral displays.
10. Rosslyn Chapel
Scotland is home to some gorgeous filming locations and one that Dan Brown fans will recognize is Rosslyn Chapel from The Da Vinci Code. The church was founded in 1446 and has beautiful stonework and unique and mysterious symbolism – kind of shows where Dan Brown might have got the idea to use it in his works. In his book, the chapel's crypt was said to be the hiding place for the Holy Grail.
You can visit the chapel for only £9 and in a 30-40-minute drive from the city, so you might want to add other nearby towns to your day trip from Edinburgh!
11. The Scottish Borders
Discover the Scottish Borders, or even plan a longer day trip and drop down into England, and take in the breathtaking scenery, comprised of rolling hills and stunning coastline. This area is also home to medieval abbeys, castles, Roman sites, and impressive biking and hiking trails.
The Scottish countryside has ties to writer Sir Walter Scott and you can find plaques and busts of him in some of the smaller towns in the region, as well as visit sites he frequented like his home in Abbotsford or the courthouse museum in Selkirk, and then pay tribute at his burial site in Dryburgh Abbey.
Did we miss any good day trips from Edinburgh? Tell us in the comments below or on our Facebook page!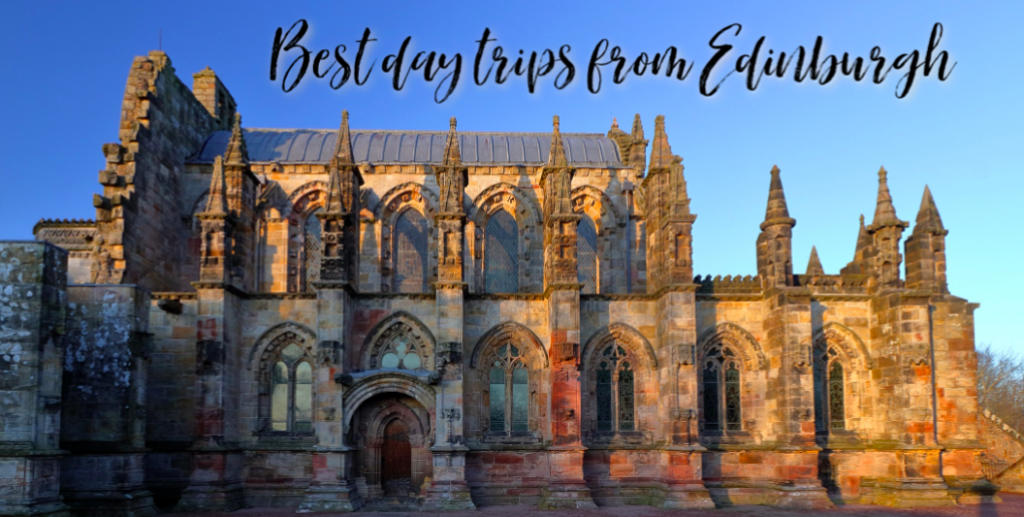 Like the post? Share it now!